How to Sew a DIY Storage Bench Cover
This post contains links to affiliate websites, such as Amazon, and we receive an affiliate commission for any purchases made by you using these links. We appreciate your support!
Have you ever wanted to sew a DIY storage bench cover? What about a pretty washable slipcover with a ruffle? If so, you have come to the right place. I have been wanting to make this cover for a long time. When Fabric Wholesale Direct offered to send me the fabric to make it, I jumped at the chance!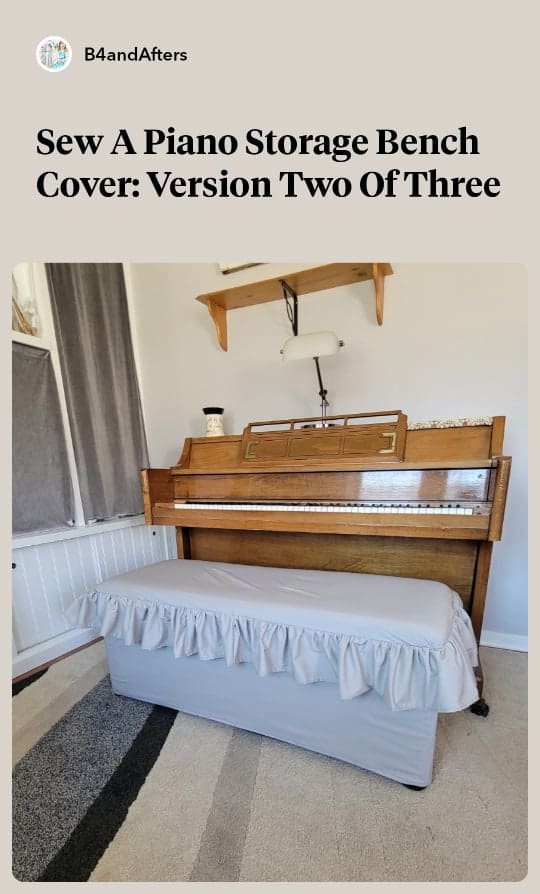 This post is part of a DIY/ Craft Blog Hop hosted by Chloe at Celebrate and Decorate. If you're visiting us in order and are coming from Design Morsels, I'm so glad you've stopped by!. At the end of this post you will find links to a bunch of other blogger's crafty ideas, too.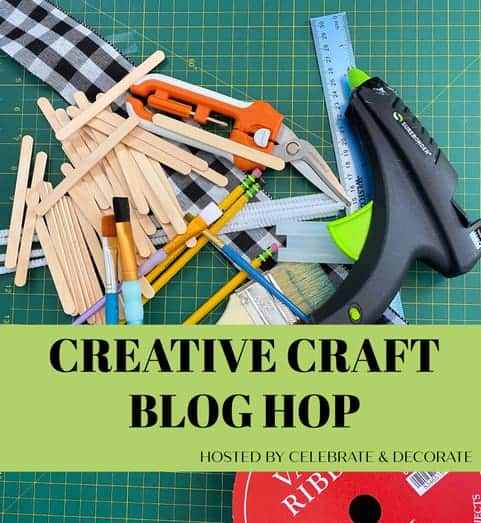 Supplies Needed
To make this cover, you will need just a few supplies.
I'm about to show you Version 2 of 3 ways that you could make this diy storage bench cover. I have already shared version one. Version 3 is my favorite!
I made this two piece storage bench cover as the base for my entire plan. You could stop here, or…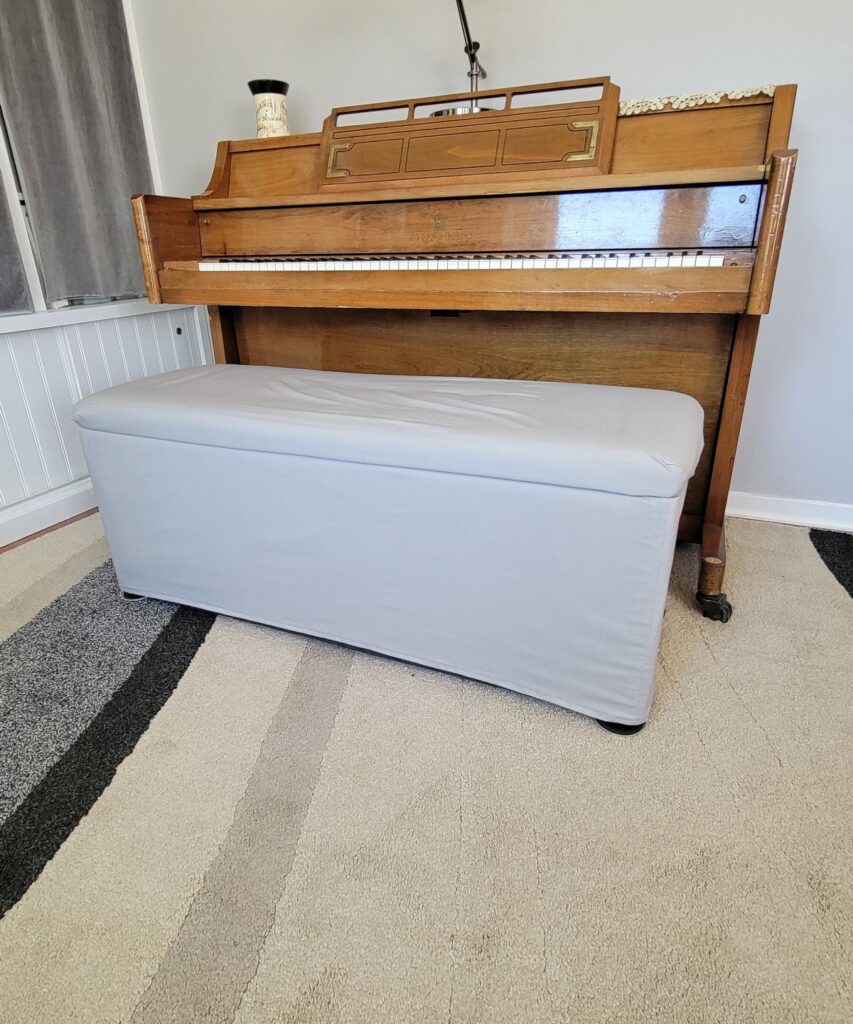 You could add a ruffle or 2 or 3! My ruffles are about 8 inches wide, hemmed on both sides to about 6.5 inches. They are 192 inches long, to cover a length of 96 inches.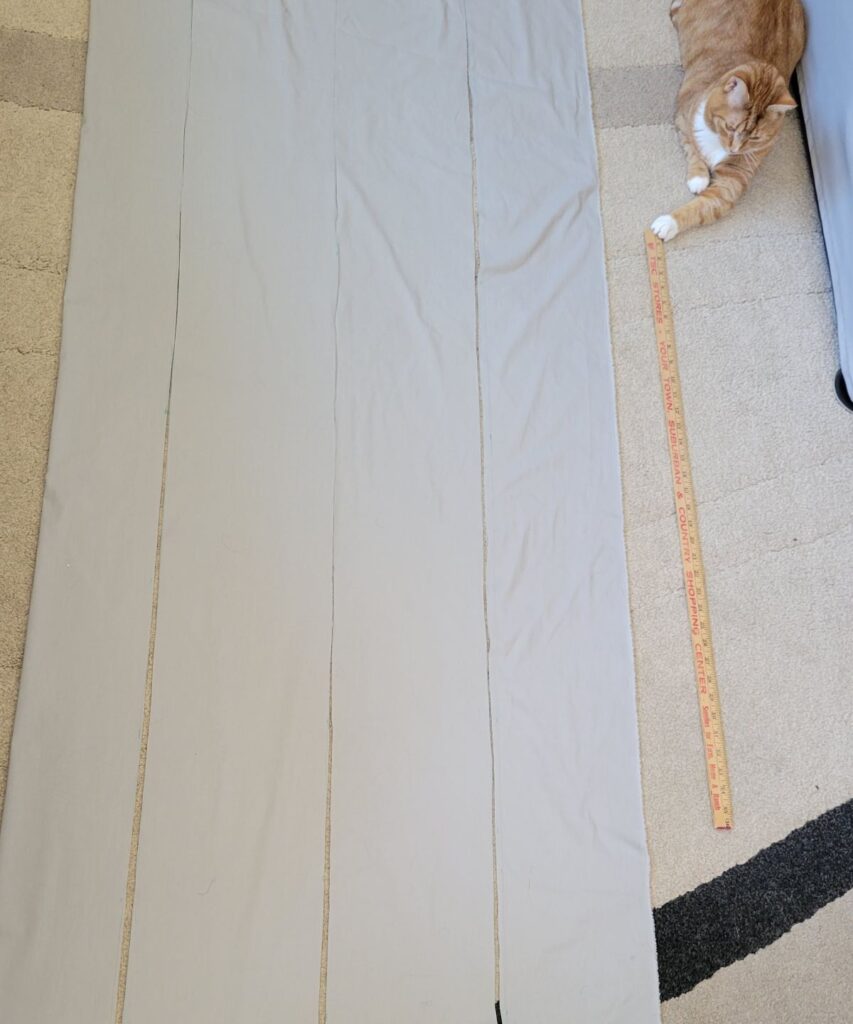 So you need about twice the length to gather for ruffles. If your machine will not sew a long stitch like mine wouldn't, then hand baste where you want to gather it. To hand baste, sew long stitches. Then you can pull the fabric along the thread like a curtain.
I do recommend that you watch the video to see more about how to baste, if you're not sure.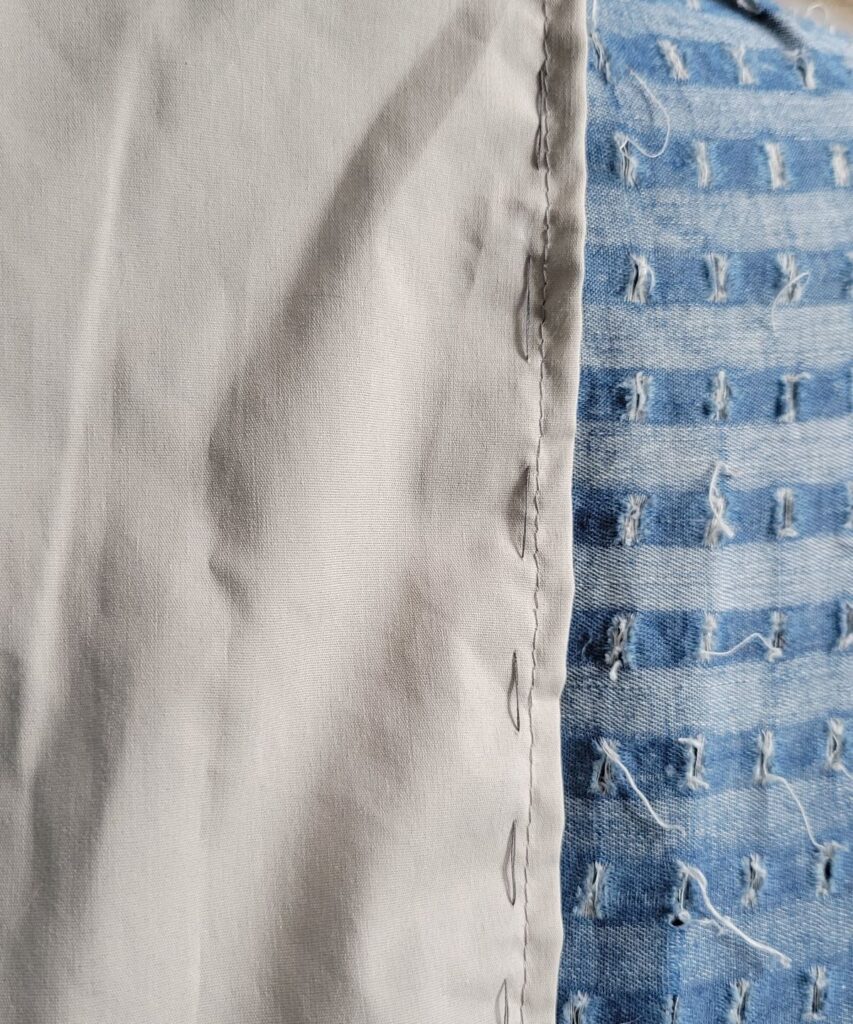 I used a washable fabric marker to mark along the fabric where I wanted to place the ruffle, using a yard stick to help make it straight. Then I pinned the center of the ruffle to the center of the bench lid.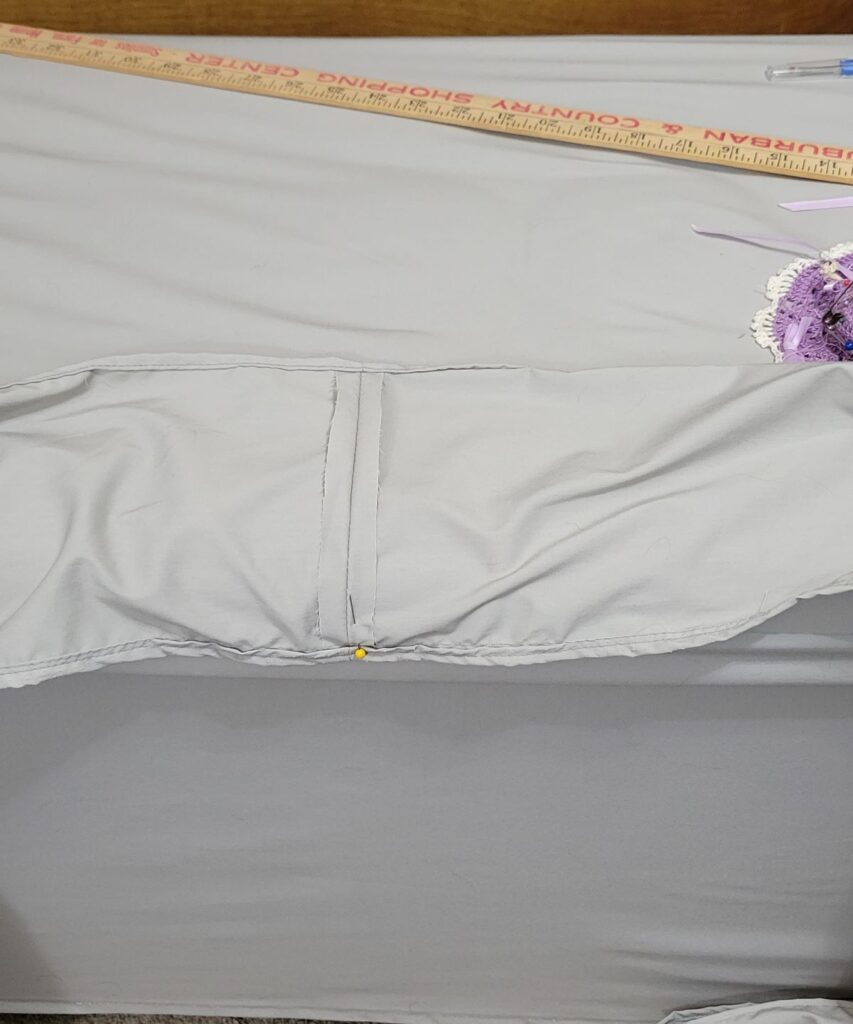 I began pinning the ruffle to the top slipcover piece.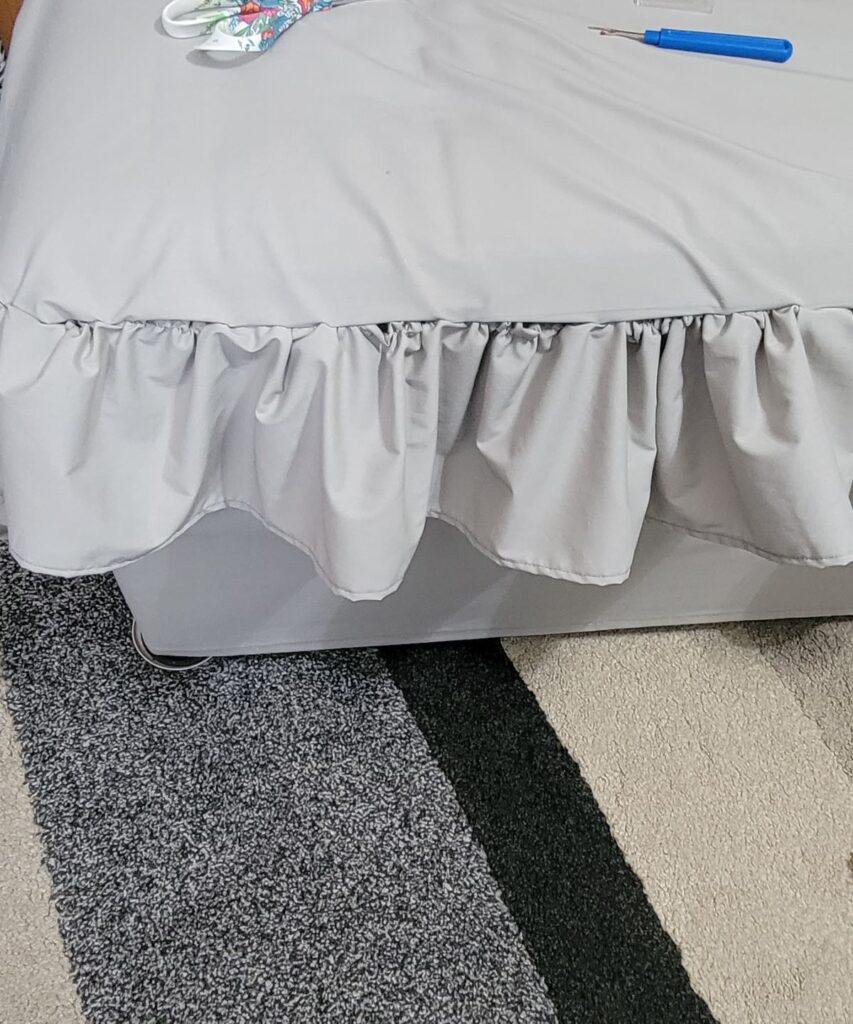 It was a bit difficult and I thought, "there has to be a better way."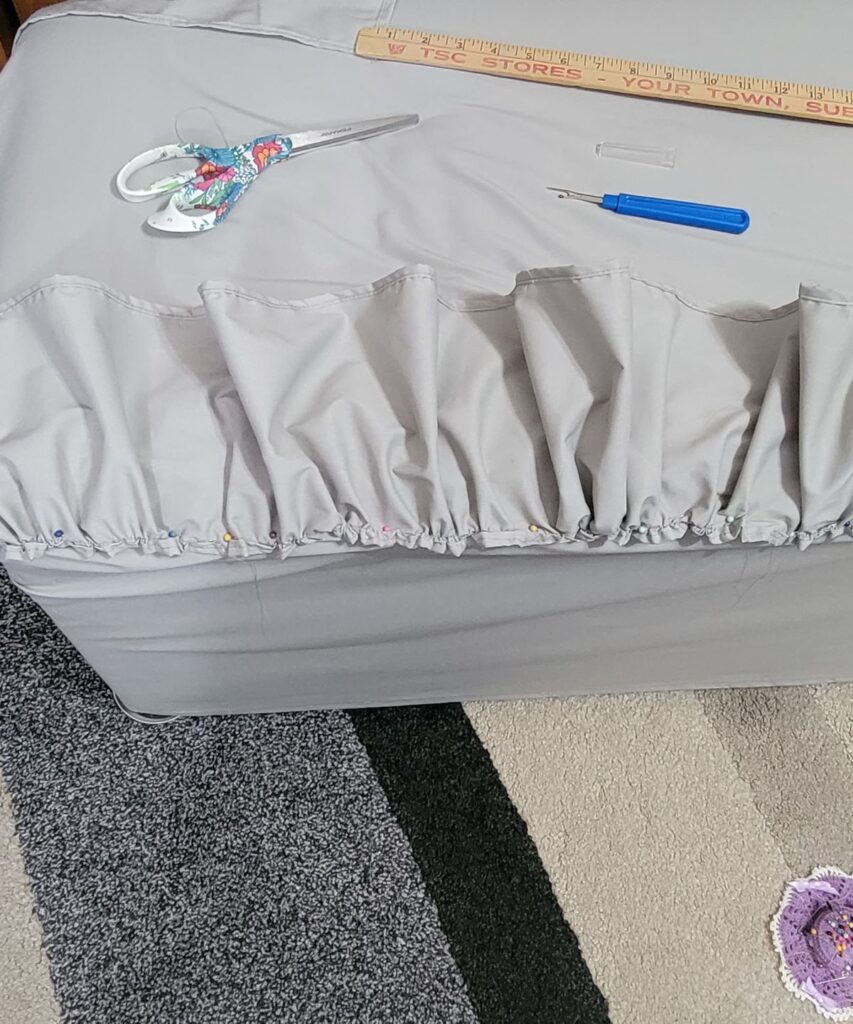 It looks nice but it took me a long time to do this because of working upside down to place the pins in the right direction!
I decided to sew the ruffle to a ribbon. Then I could do the gathering separately instead of while I was trying to attach it to the bench. That idea worked but it involved the extra step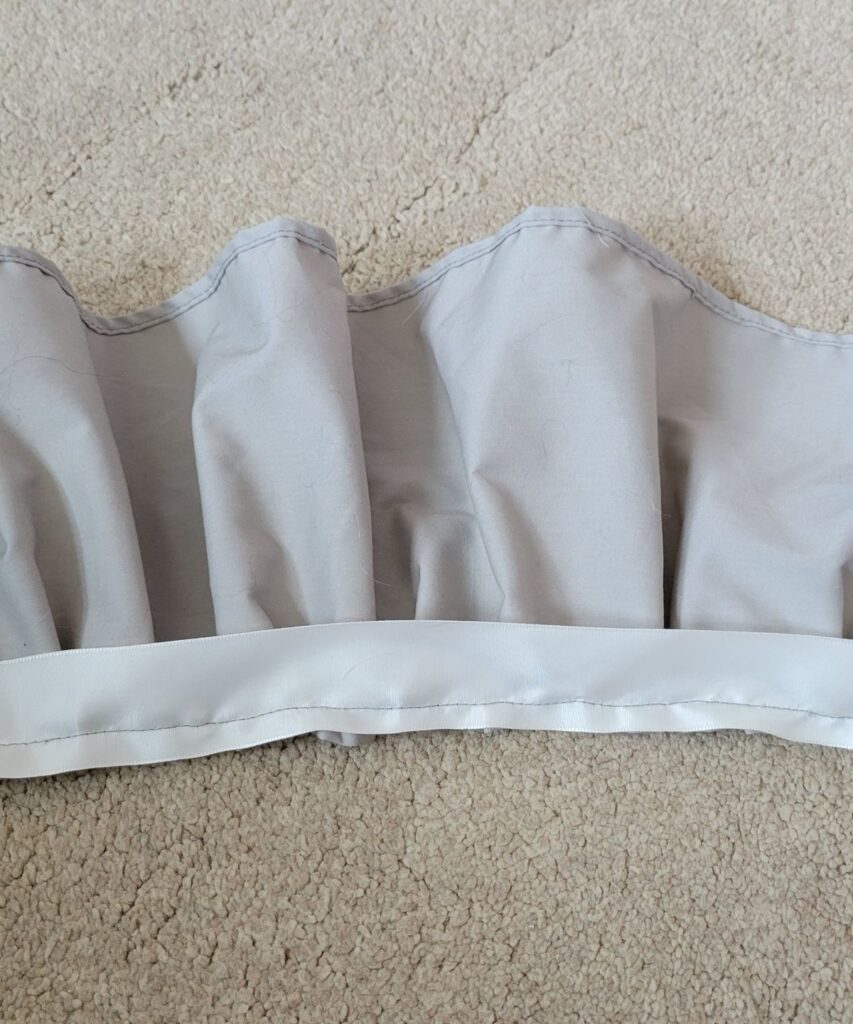 of sewing the ruffle to the ribbon.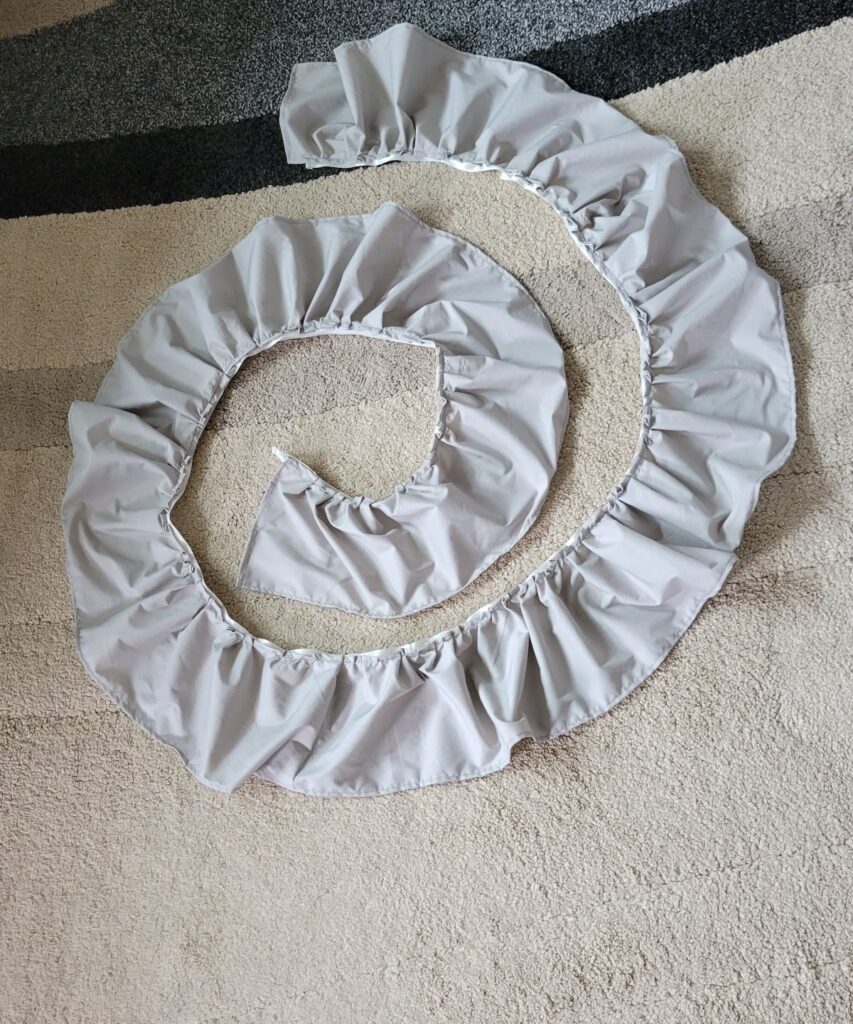 This did make it a lot easier to work with when it was time to attach the ruffle to the bench.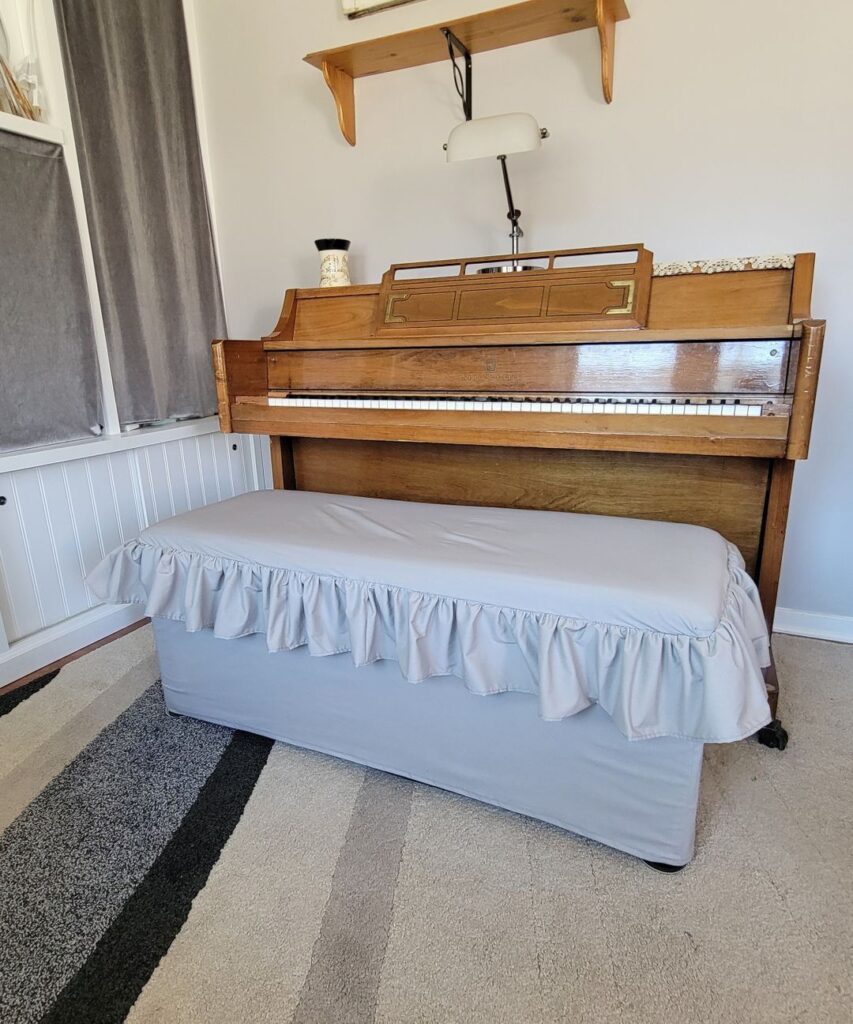 How do you like the ruffle? It hides the opening of the storage bench!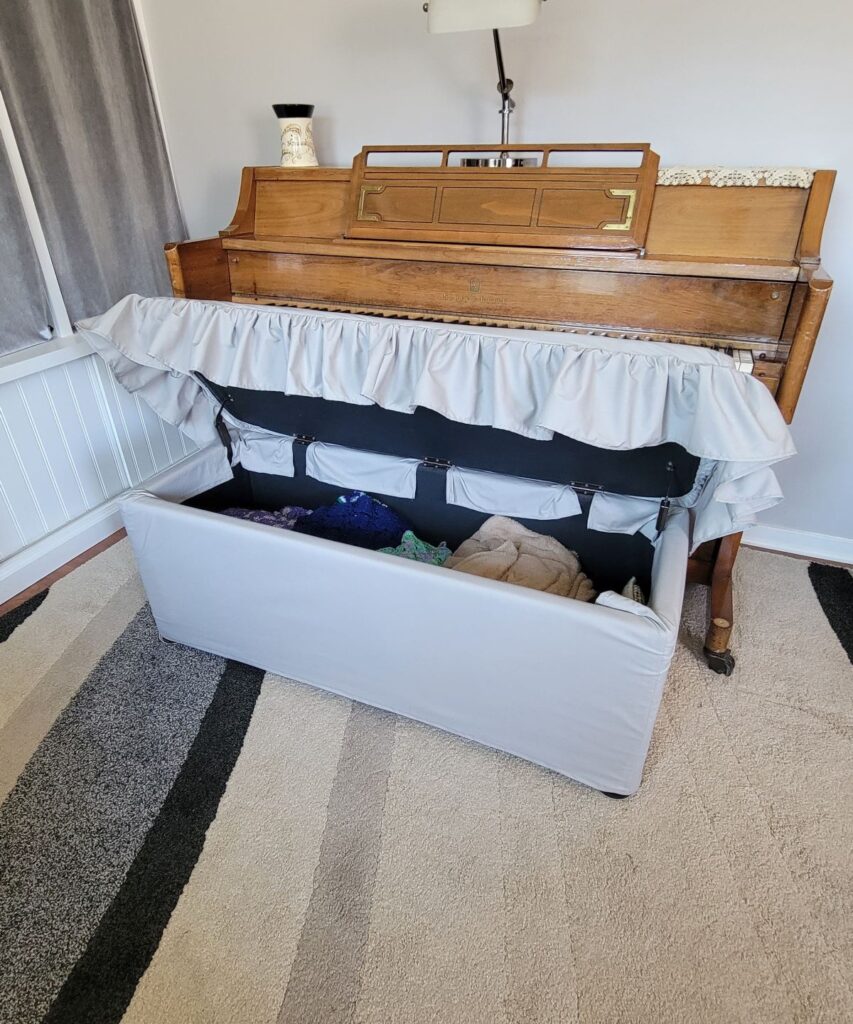 It looks so nice, and I really could stop here, but I wanted to do a little more. Get ready to see Version 3!

You can also see the video of Version Two if you wish.
(If you like this project, please help me spread the word by sharing it on Pinterest or elsewhere!)
Okay, now it's time for the rest of the projects! I hope you enjoy them all. Again, if you're visiting in order, then Chloe at Celebrate and Decorate is next. Thank you so much for joining us today!
How to Make Fabric Covered Easter Eggs
DIY Storage Bench Cover – B4 And Afters
How to Make a Decorative Fabric-Covered Clay Pot
How to add Spring to a Vintage Truck
DIY Mossy Wreath for Easter or Spring