"You're the Star" Blog Hop
Hello! I hope that you had a good weekend. I enjoyed using my Free Printable Inspirational Tea Tags from Arabah Joy to make some tea gifts. I plan to post about it in the future.
My duties this past week as dog mom kept me busy. This past Monday I noticed our dog Lady limping. She was not putting her full weight on her front left leg. She looked better by the evening, but the next morning it was worse again. So I took her to the vet thinking she needed an x-ray for a broken leg, but she was diagnosed with Lyme's disease. Lyme's is different in dogs than in humans, and I am learning all about that. Lady is on a month's worth of antibiotics and pain medication. The limping was from Lyme's affecting her joints. It is a relief to see her looking and acting her normal self again.
I am excited to tell you that after some experimenting I can now tell you how to make your own laminated stickers (if you have a laminator). I can also tell you how NOT to make them…. so be looking for a future post all about that!!
I am also excited to tell you that I got to meet with the blogger of The Stonybrook House, Lori, in person! It was my first opportunity to connect with another blogger in person/ real life. I really enjoyed getting to know Lori and listen to her advice. If you haven't visited her blog yet, I encourage you to stop by.
If you use Bloglovin to follow your favorite blogs I recently signed up over there. If you do not yet use Bloglovin, I encourage you to check it out! It is a super easy way to see all of the newest posts from your favorite blogs. I encourage you to Follow my blog with Bloglovin.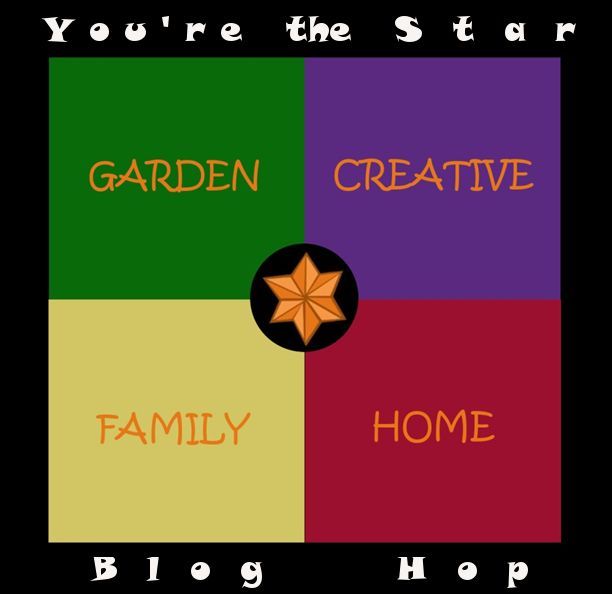 WELCOME to the April 2019 "You're the Star" Blog Hop!
Before we continue onto the Linky party I wanted to share from my blog:
Lightweight Camper Bathroom Mirrors (Sticker Mirrors)
.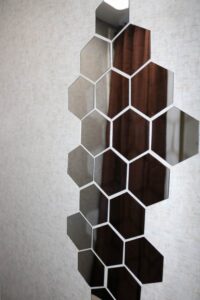 __________________________________________________________________________
WELCOME to EXTRA feature week of the March
"You're the STAR" blog hop!
(Sometimes we will have 5 Mondays in a month – these 5th special Mondays are called "EXTRA feature" days)
Meet all of your STAR Hosts
There will be 4 different features each week and 4 different feature categories (except for this special EXTRA day – we will be featuring 2 extra). Just to be clear – this is NOT a themed party – you may link up ANY family-friendly blog posts any day of each month.
The "theme" occurs in our weekly features:
WEEK#1 GARDEN – gardening, homesteading, recycling &/or preserving (this can include any type of green living, while remaining family friendly),
WEEK#2 CREATIVE – arts & crafts, music, writing &/or dramatic arts (this can include sewing, dance, art history, handmade jewelry, computer art, fashion etc – anything creative while remaining family friendly)
WEEK#3 FAMILY – parenting, fitness, finances & inspirational (this can include anything about children like: education ideas for children, also self help, beauty etc – anything family friendly)
WEEK#4 HOME – recipes, home décor, antique/DIY &/or travel (this can include anything about your home – even history posts – all while remaining family friendly)
(All features were chosen from the March "You're the Star" blog hop)
Yorkshire Curd Tart by Delightful Repast

Get Rid of the Parenting Guilt For Good by The Curious Frugal

*******************************************************

*******************************************************All Hosts/CoHosts will post this blog hop on every Monday of each week.
Please link up your family friendly blog posts below!
It wouldn't be a linky party with YOU!
(IMPORTANT NOTE: by linking up you understand that you might be featured next month and if so, we will use some of your photos from your post – rest assured – we will always link back to your lovely blog. We might also share your fantastic posts on social media. Also, you may link up as many family-friendly posts as you like & YES – other blog hops &/or giveaways are welcome {giveaways and blog hops will NOT be featured though} Thank You & ENJOY! )
___________________________________________________________________