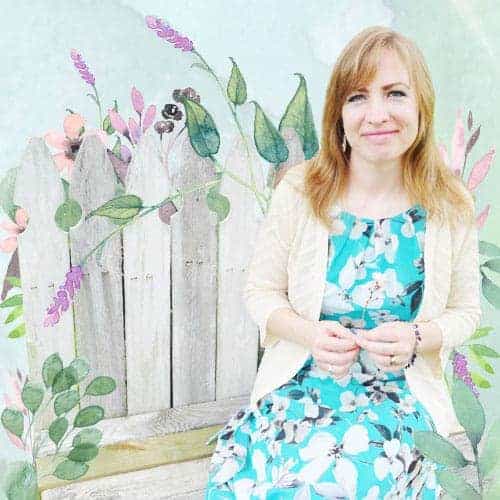 (*This post may contain affiliate links. By purchasing anything from these links, I may receive a small commission at no extra cost to you. More information is available on my Disclosure page.)
Hello! Let me introduce myself…
I started this blog to show you practical, frugal, and creative ideas that you can use as you put together handmade things for your home or for other people. I hope that my home projects and crafty ideas inspire you to try your own ways of making your surroundings more enjoyable, more comfortable, more useful, and more beautiful!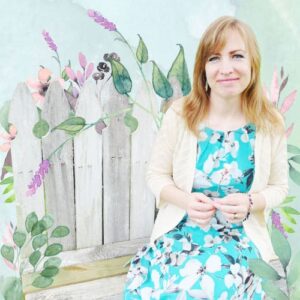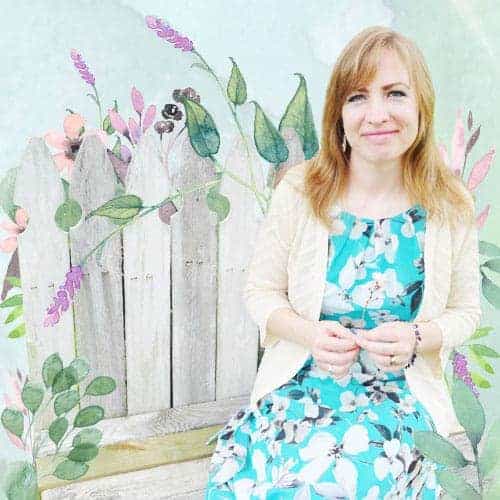 How I named this Blog…
Why B4 and Afters? Why not Before and Afters? I will tell you…. I thought with a name like "Before and Afters" I could write about all sorts of projects– since I couldn't pick just one of all the many things I like to do. I thought Before and Afters was a url that was available. When I went to actually do it– alas! Before and Afters was available…. for only $3,000! So I had to make a quick decision to alter the name… and that is how B4 and Afters came to be! Even though I try hard to use correct grammar, and don't even text things like "U R right", here I am with a blog named B4 and Afters…
Perpetual DIY-er
I like doing things. (I like people, too, don't misunderstand!) I enjoy thinking of ways to make my home be more useful, more comfortable, more pleasing to look at… all around more enjoyable to the people that live here and to the people that visit us.
I am a DIY (do-it-yourself) project person. If you know about Mary and Martha from the Bible, it won't take you long to notice that I am like Martha. I absolutely love to do projects. Would you like to see how to make useful things of junk?
I hope that by my sharing my projects, that you will be encouraged to try your own projects. When I say in my posts that I pressure-washed our brick steps, or that I stained the playset, I don't mean that my husband helped me. I mean that I did the entire project all by myself. (If my husband helps, I'll be sure to mention it!) Maybe I had help with some prep work, but most likely no one helped. Most of the projects on this blog are done entirely by me.
I tell you this because perhaps you are thinking– "I can't do that. I can't do what she does." But maybe you can! I am not an expert in a lot of these projects. Or if I am an expert now, I was not always an expert. I had to learn. I had to do things for the first time. And you can do it, too! Let me show you how I did it. (My best advice is to start small. Don't try to paint your house and shutters if you've never painted anything before.)
Inspirational Before and After Pictures
So I love doing DIY projects around the house, inside and out. I like taking pictures during the process, and I love to compare the Before picture to the AFTER picture! I want to share with you my little improvements and my big projects. I hope they inspire you to try your own ideas of improving the beauty and/or the practicality of your living spaces. Of course, I like using Pinterest to help me come up with my ideas. Sometimes I try someone else's idea, or sometimes I come up with one all my own.
A Little More About My Life
I am married to a talented machinist husband. I have been a homeschooling mom of two children (a girl and a boy) since 2013. I have a part-time office job, I teach piano lessons, and I enjoy playing the piano and organ at my church. In 2017 I trained for and accomplished a hike to the bottom of the Grand Canyon and back out in 2 days. I enjoy biking, baking, and gardening. I am a wanna-be house flipper. I squeeze in before and afters in my free time–sometimes in the blessed quiet after everyone else has gone to bed.
I often ponder whether what I spend my time on, is worth the time I am spending. Time is very valuable to me (I was heavily influenced to find ways to save time by reading the biography "Cheaper by the Dozen"* as a teen.) I do not like to waste time, and that goes hand in hand with always thinking about or doing a project. The down side is that sometimes I get in too big of a hurry.
And so I think about whether a life spent on projects is time well spent. This is what I realized: that it is good to enjoy life. You will find me enjoying life often by doing projects. Maybe the way you enjoy life is different. That is okay. God made people differently. I also realized this: that God gave me specific abilities to be able to do the things that I do. By using the abilities that He gave me, whether it is to sew, or paint, or bake, or craft– I am using and enjoying His gift to me! "Whether therefore ye eat, or drink, or whatsoever ye do, do all to the glory of God." (I Corinthians 10:31)
"Crafting and DIY projects give you the chance to glorify God with the gifts and time He has given you, learn new skills that can bless your family and others, do something creative with your hands, beautify the home the Lord has given you, and make memorable handmade gifts for those He has placed in your life."
Recently I have realized that when I create things, I am imitating the Creator of the Universe. Just like I am tickled to death when my children copy me, my Creator must be so happy to see me imitating Him. My crafting projects take on new meaning when I remember this perspective!
By the way…
I would love it if you followed me at any or all of the Social Media below!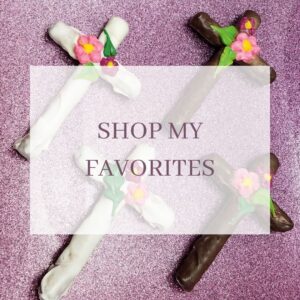 [I have been using Arbonne skincare products, an essential oils based company, since 2008. You can find out more and/or purchase through this link: https://www.arbonne.com/Pws/libertybrammer/tabs/about-me.aspx. You can also see my before and after transformation.]
(Find how I made the bench in my profile picture here.)