I have some Christmas holiday decor that I don't think I've ever seen anybody else decorate with…. stove burner covers! My electric stove is pictured below.
Before Burner Covers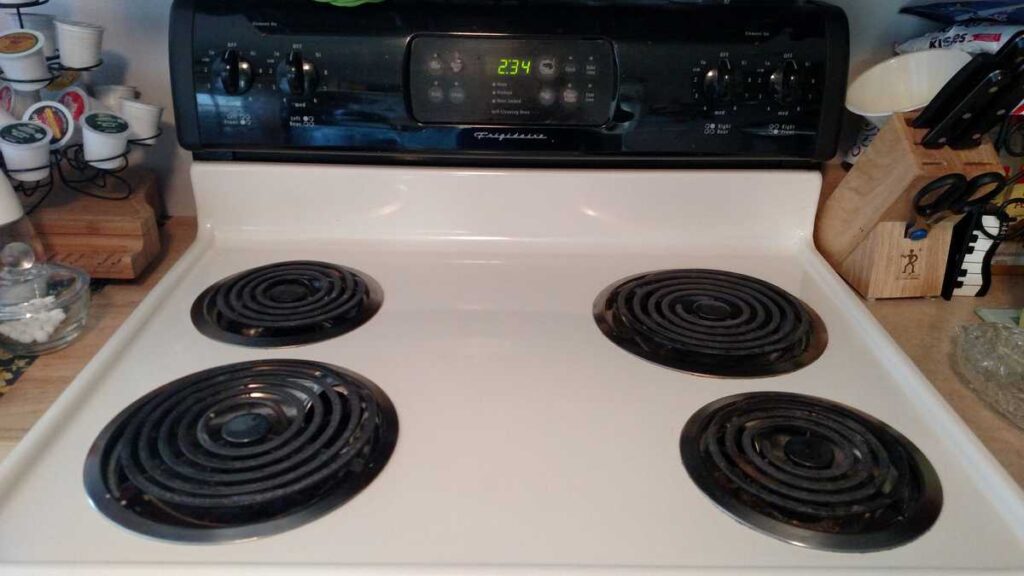 (*This post may contain affiliate links. By purchasing anything from these links, I may receive a small commission at no cost to you. More information is available on my Disclosure page.)
And here is the first version of AFTER! I think I picked these up at the Dollar Tree (around 20 years ago). But I am not finding them on their website or in the store anymore.
AFTER adding Christmas Stove Burner Covers!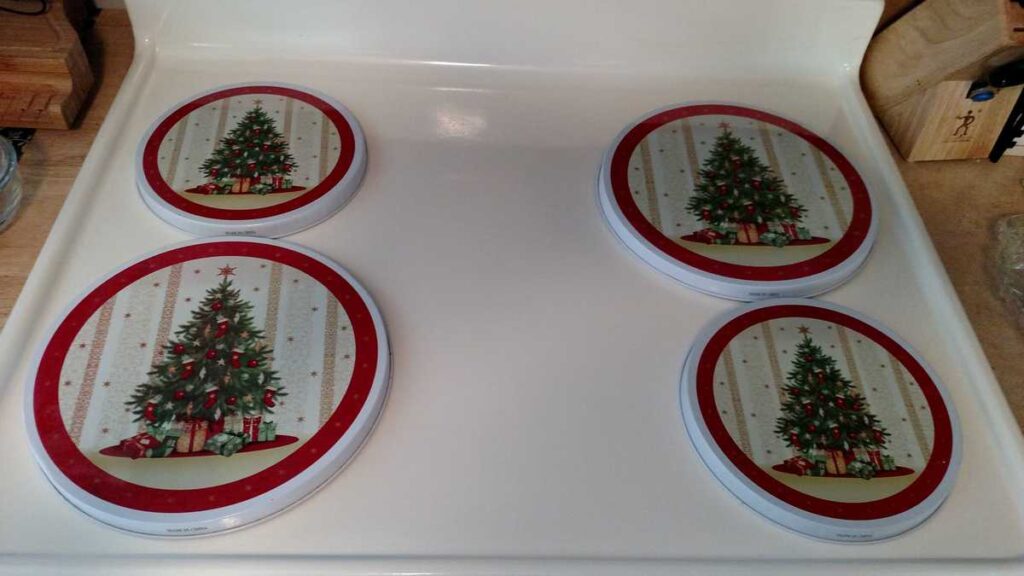 Here is a close-up: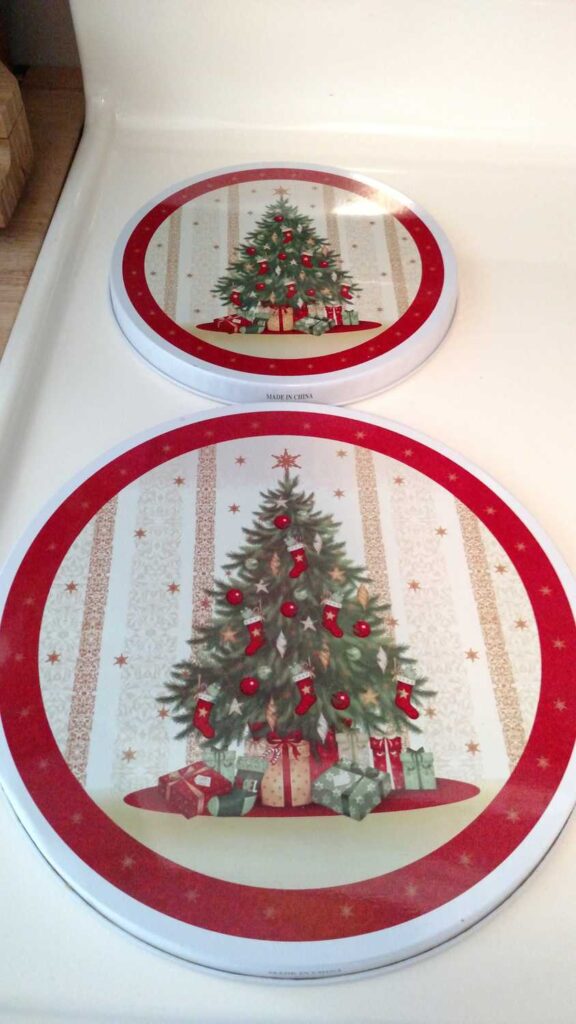 Amazon has a nice selection of burner covers, including this snowman set,* and this cardinal one,* if you are interested in decorating your stove, too! I use burner covers all year round.
Spoon Rest
Then, I like to have a spoon rest on my stove, for all the utensils that I use to stir things in pots and then need somewhere to sit. I found this Pier One Gingerbread man at a yard sale I think.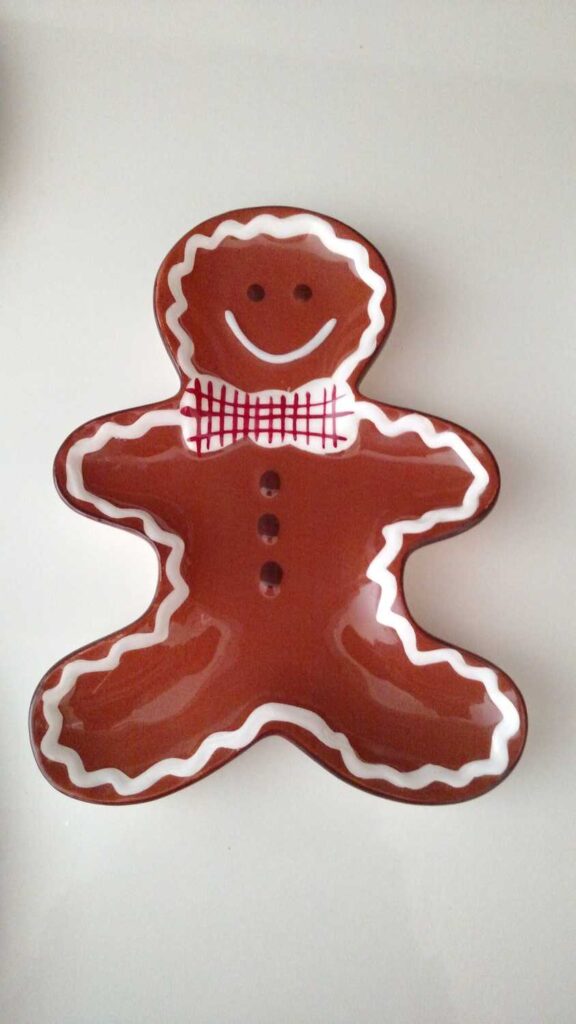 Christmas/ Winter Spoon Rests
Here are all sorts of ideas for Christmas and winter spoon rests that you can use for your Christmas stove decor, or on your counter.
And here is the second version of AFTER!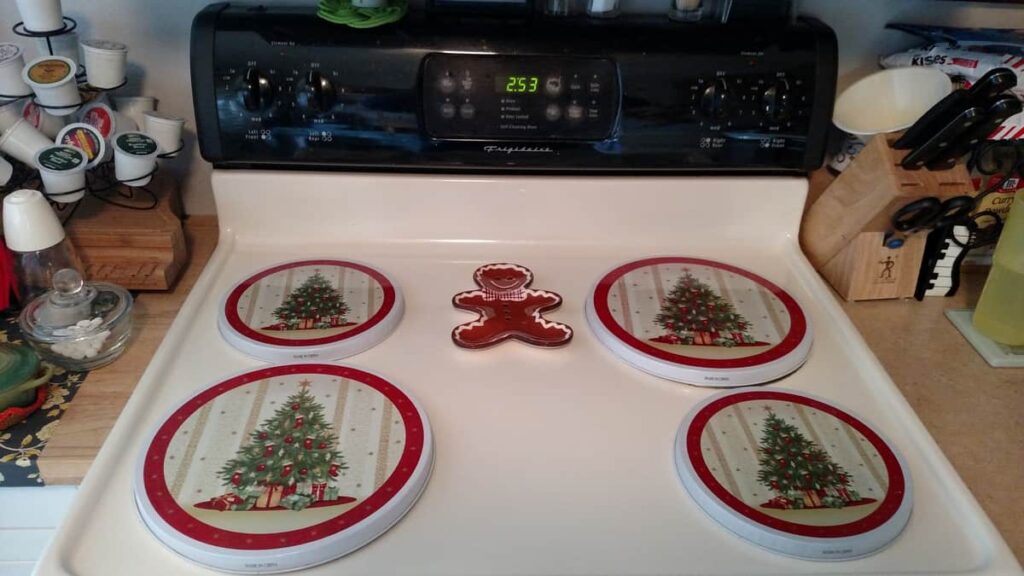 Candle Holder
But then– oh, I have this nice candle holder I found at the Goodwill. I don't usually care for red for clothing or for decorating– but at Christmas I have to use red. And a red cinnamon spice candle looks really nice in this holder.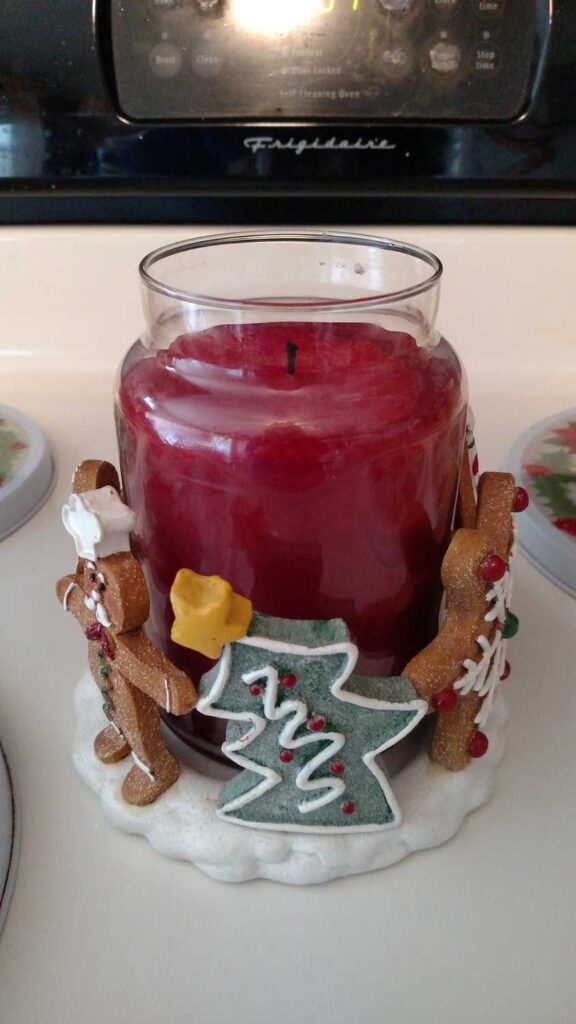 I'll show you the other sides of this versatile candle holder.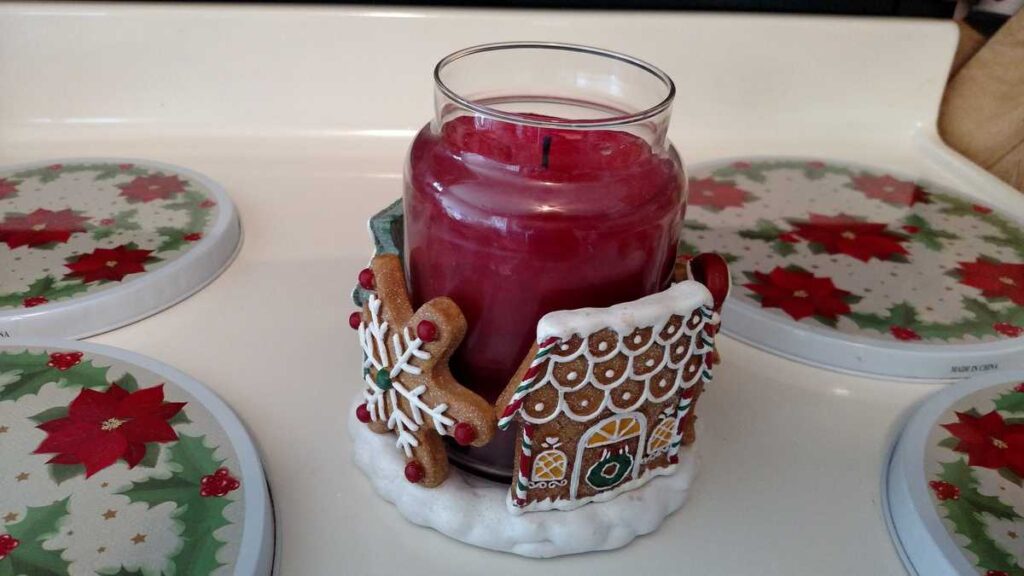 Oh, and look! Did you notice that the stove burner covers are different?! Yes, I have poinsettia ones as well as Christmas tree ones. I have snowman ones, too, but they are not a complete set.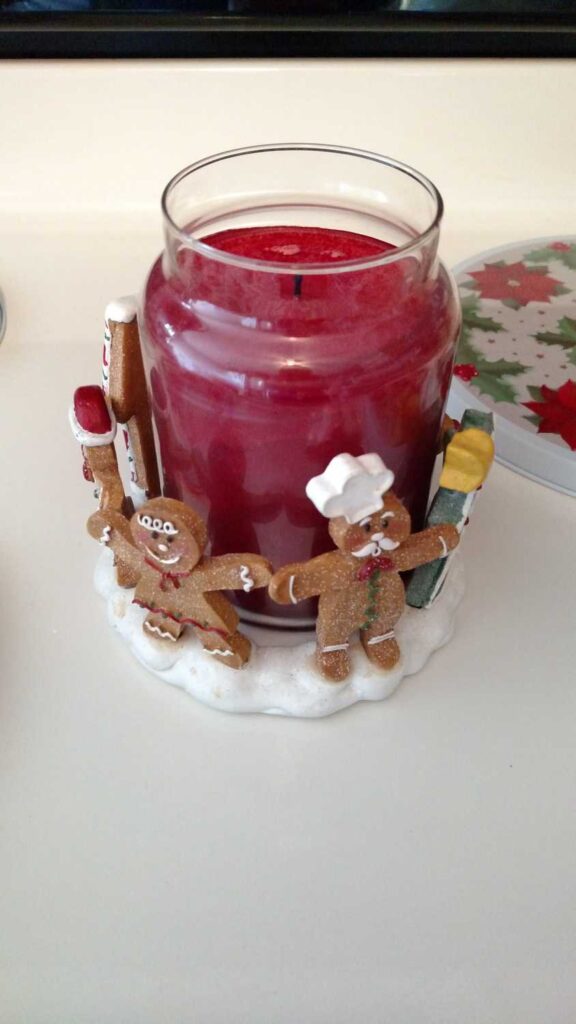 Cute Gingerbread things you might like!*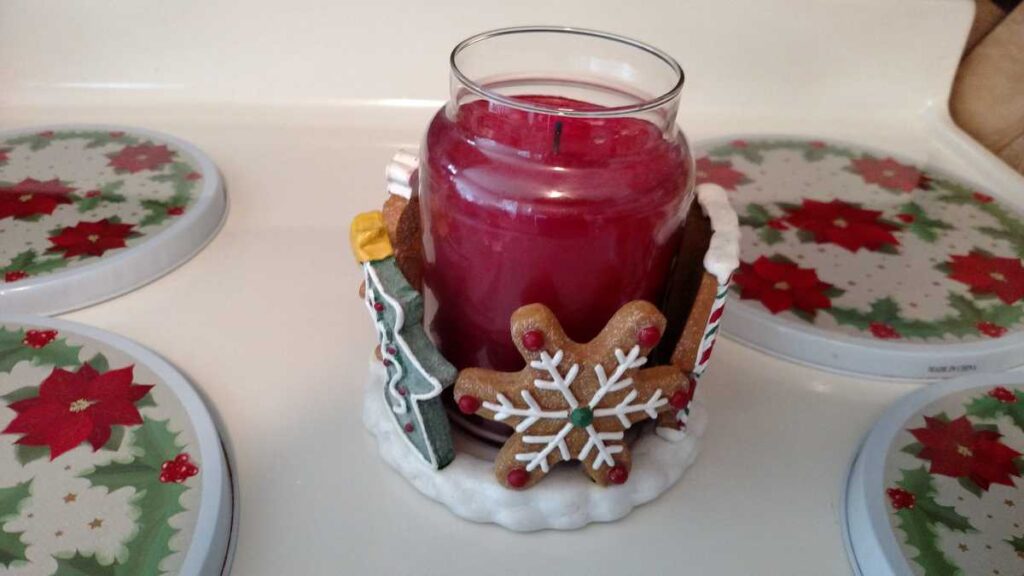 I decided that I could fit the candle and the spoonrest on the stove. Don't they both look nice together?!
So this is my Third AFTER version, and the one I like the best. Do you decorate your stove? Let me know in the comments!
Christmas Stovetop, AFTER!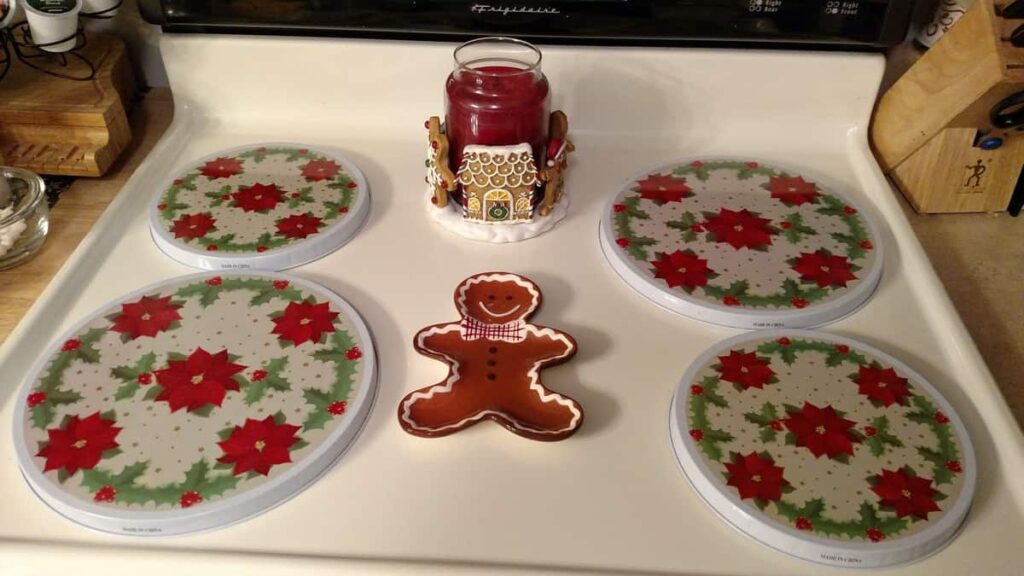 SaveSave
SaveSave