Hand Crafted Rudolph Reindeer
Christmas is fast approaching, and I feel the need to post Christmasy things! Have you seen those reindeer made from logs and sticks? Today I'm going to show you mine. My Grampaw made it for me a long time ago. If you can whittle a little, you could make one, too.
Every Christmas I open the box and these are the pieces that are there:
Before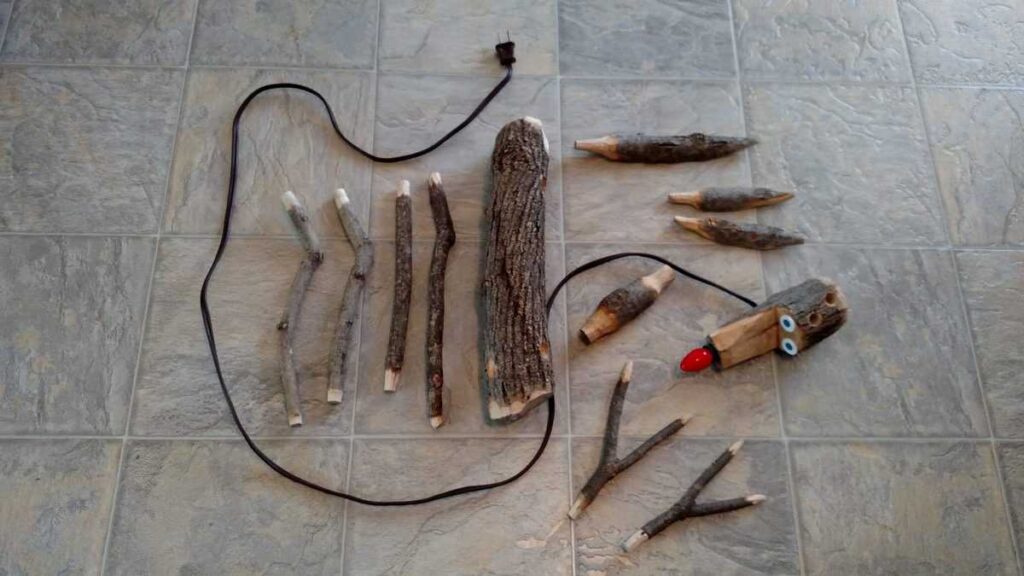 I will show you the pieces a little closer. Here is the head, from underneath where the electric cord sticks out: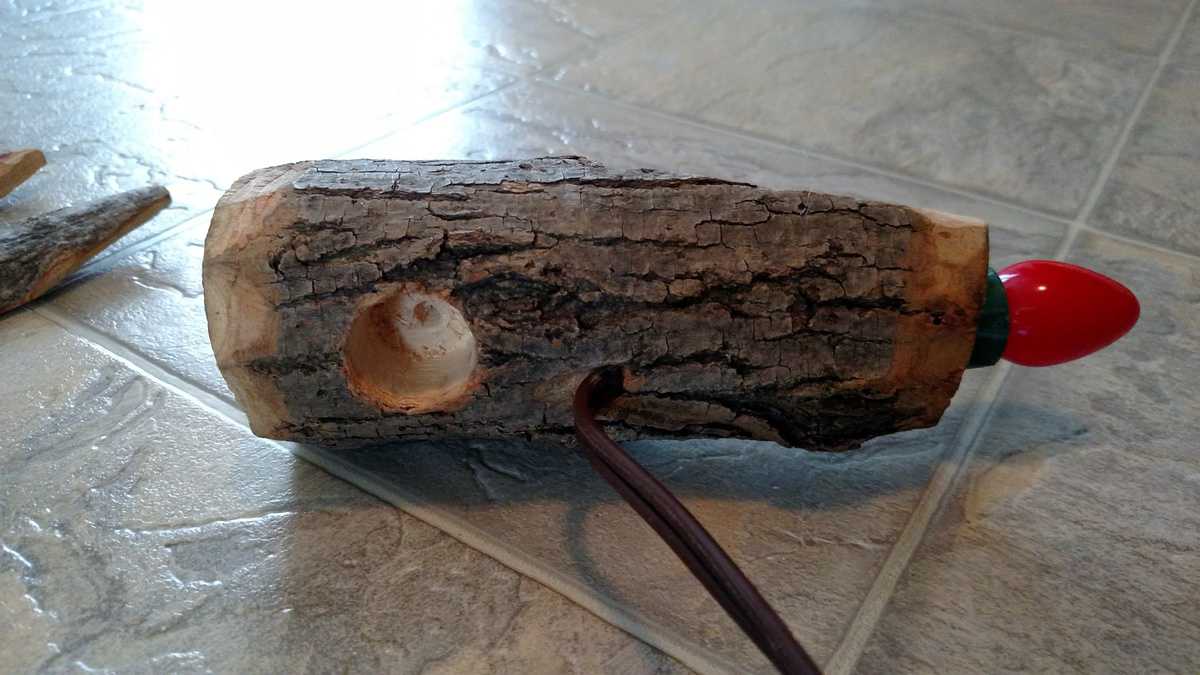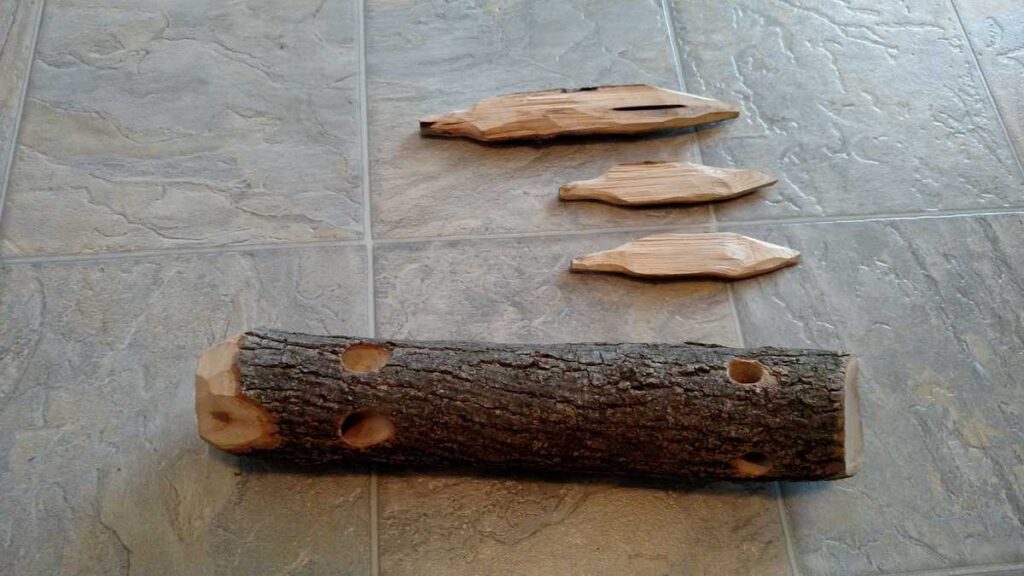 Here is the body, the tail, and the two ears: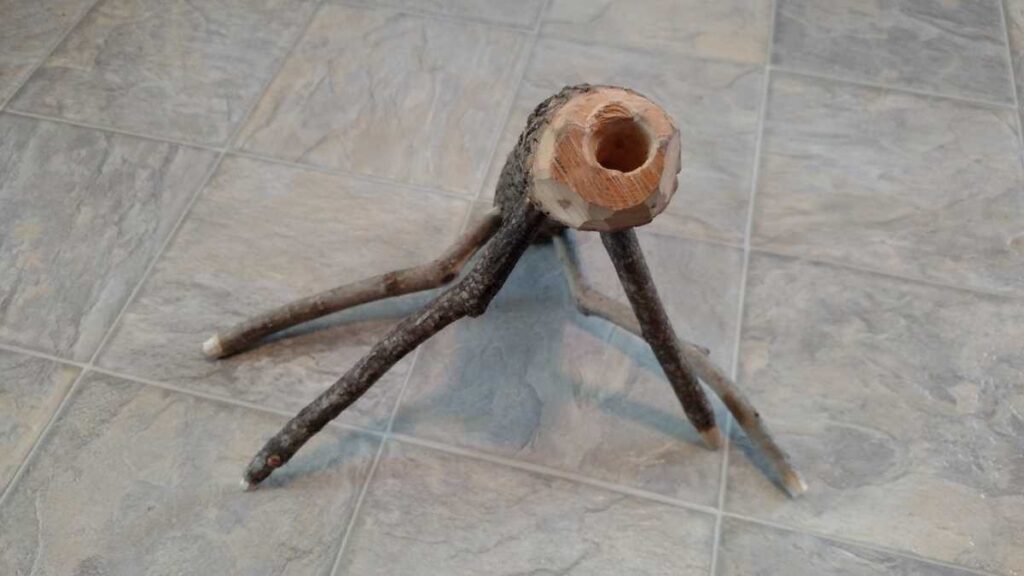 Here is the body with the 4 legs attached. This Rudolph is sitting, not standing! : )
Here is the top of the head. Four holes– two each for the ears and antlers.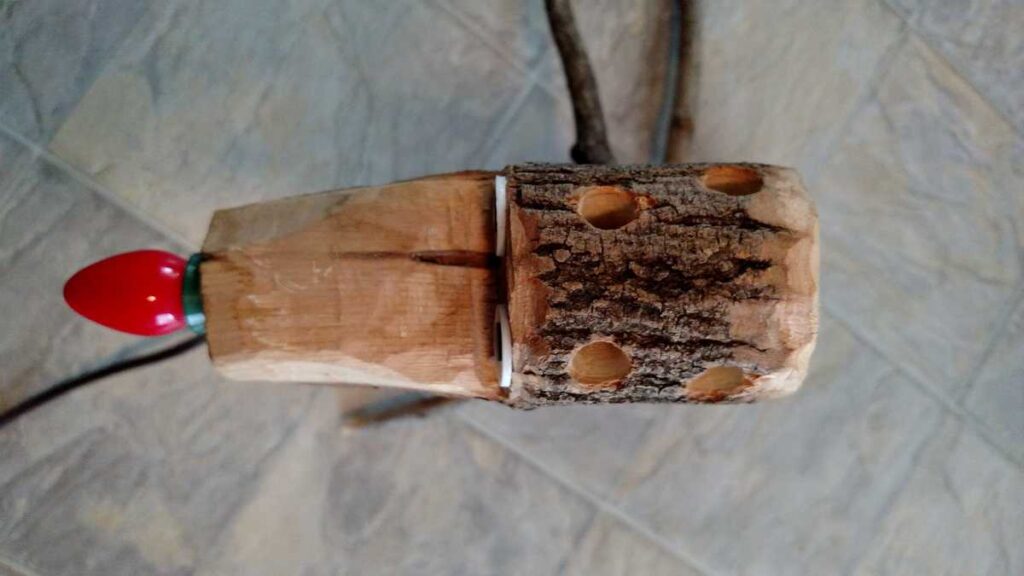 And here is the top of him, all put together: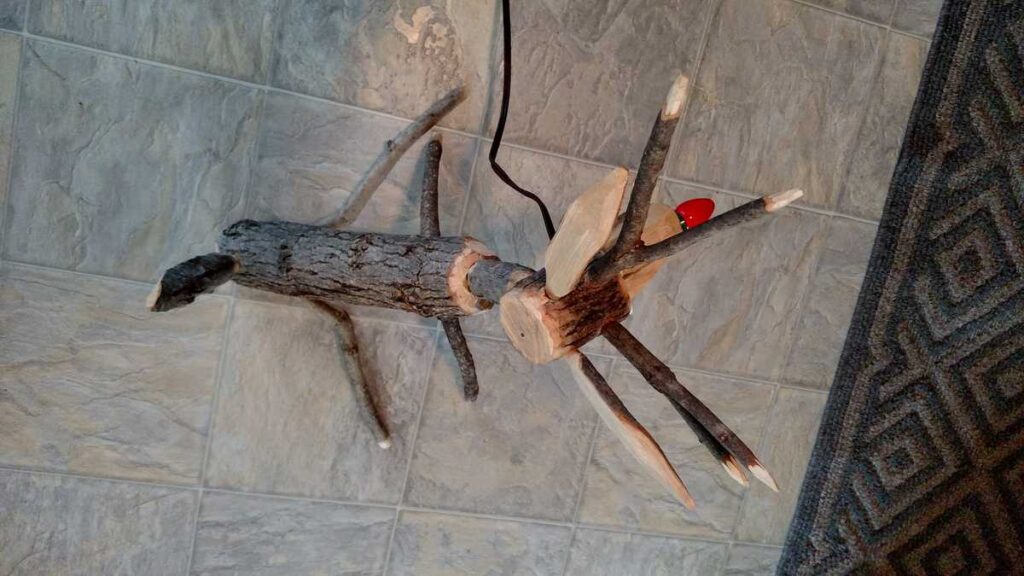 Here is a side view: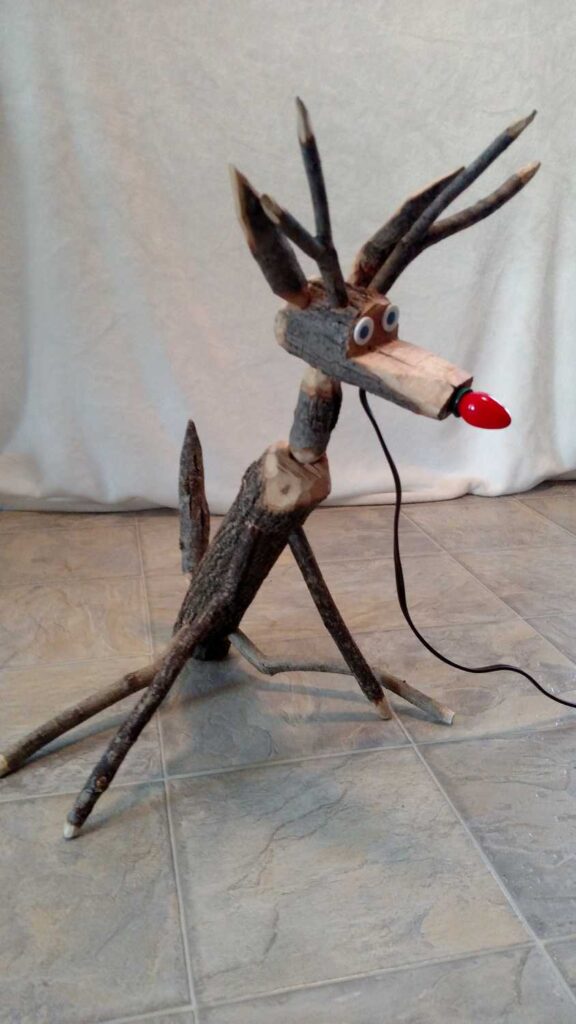 And here is the other side: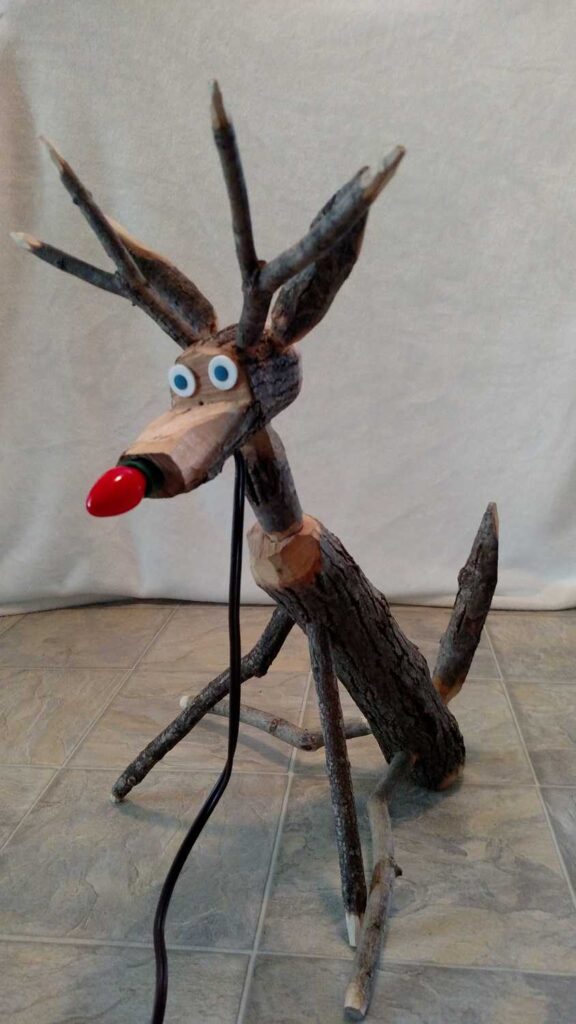 Another top view: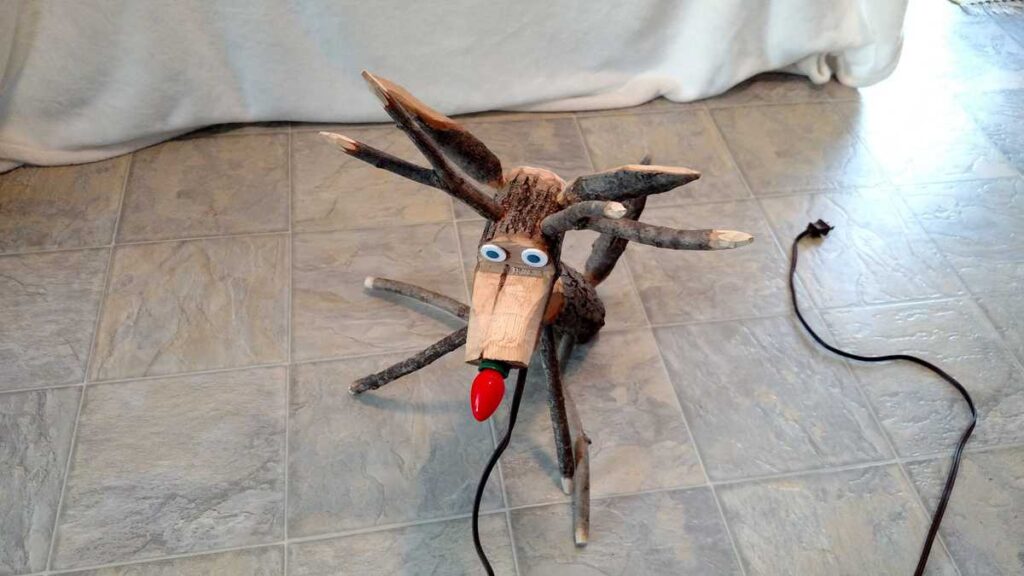 And one more front view for you:
AFTER!!!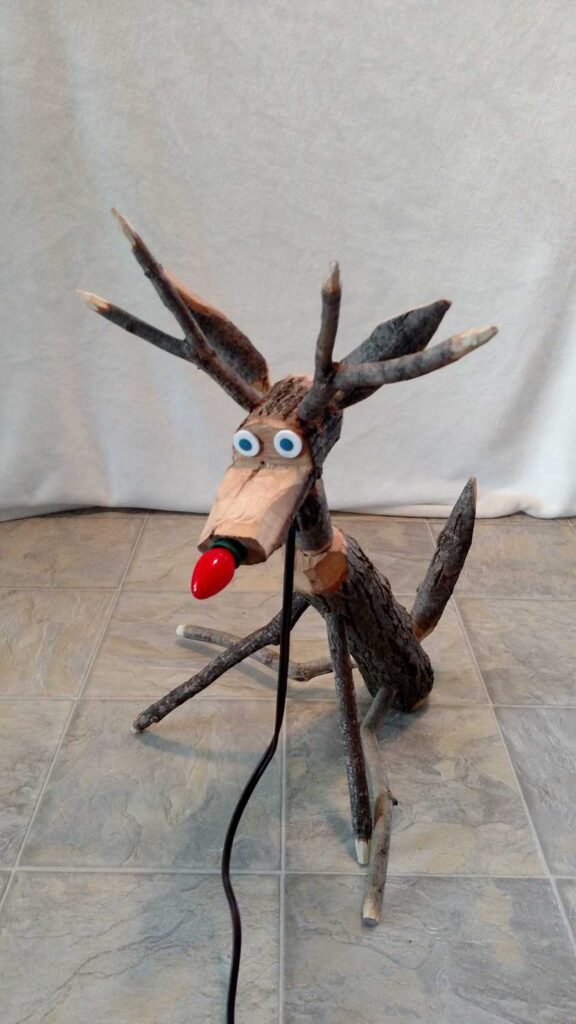 Here is a close up of his head. I'm really not sure what the eyes are, or how they are attached. Some kind of glue was used, I guess.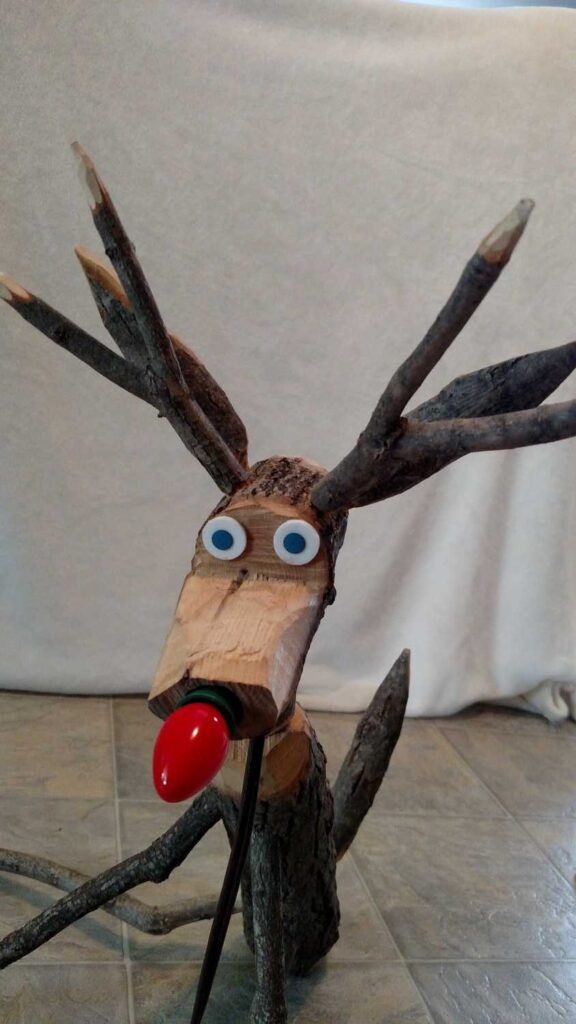 This is where he is sitting this season. I took one picture in the daylight with Rudolph plugged in: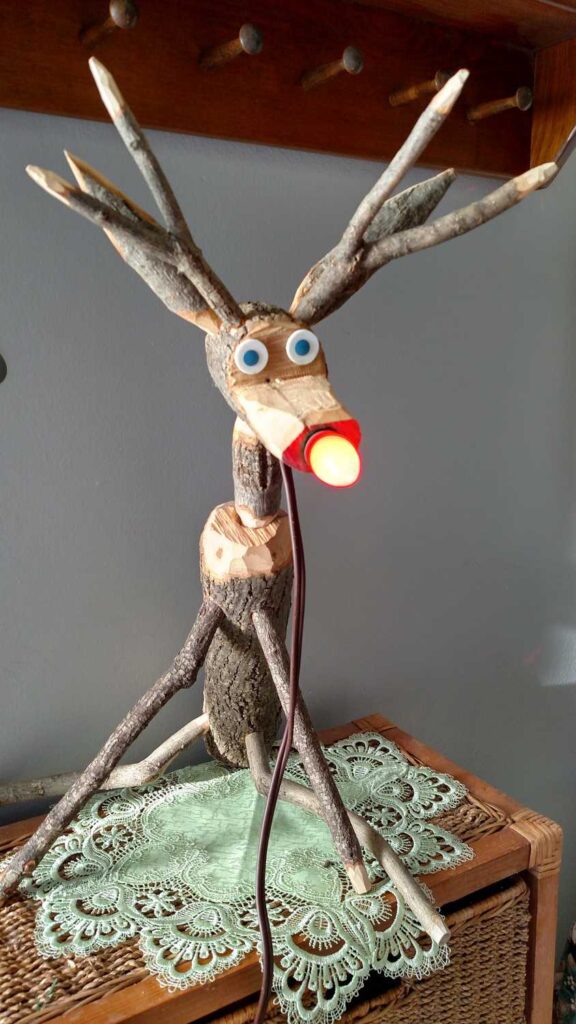 And I took another picture at night with him plugged in. He does not have an on and off switch– he is just either plugged in or not. He is an inside reindeer, not an outside reindeer.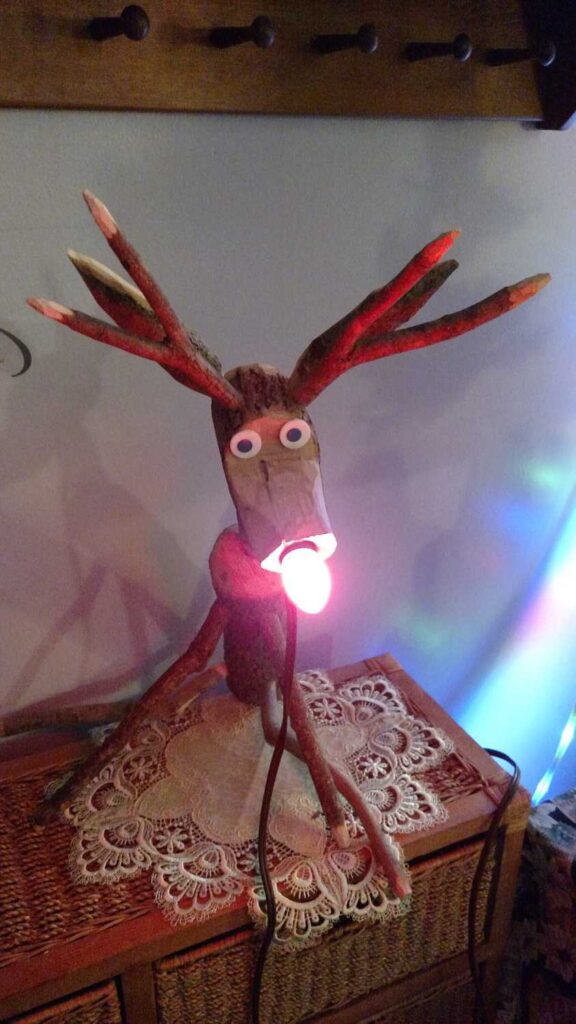 This is a gift I treasure, because it reminds me of my Grampaw. I'm sure that if you make one, your family will treasure it also!