I decorated my Miniature Pine Cone Tree with a patriotic theme for the Fourth of July. Here are the red, white, and blue supplies that I used:
I had these party picks leftover from cake decorating several years ago. I've really enjoyed using these picks on cakes, and now this tree.
Thin red ribbon was already in my craft supplies
Pearl strands were already in my supplies.
The sparkly floral garland was a Christmas clearance item that I bought this year, thinking the blue would be perfect for making this Patriotic themed tree. This was the only item that I purchased.
Before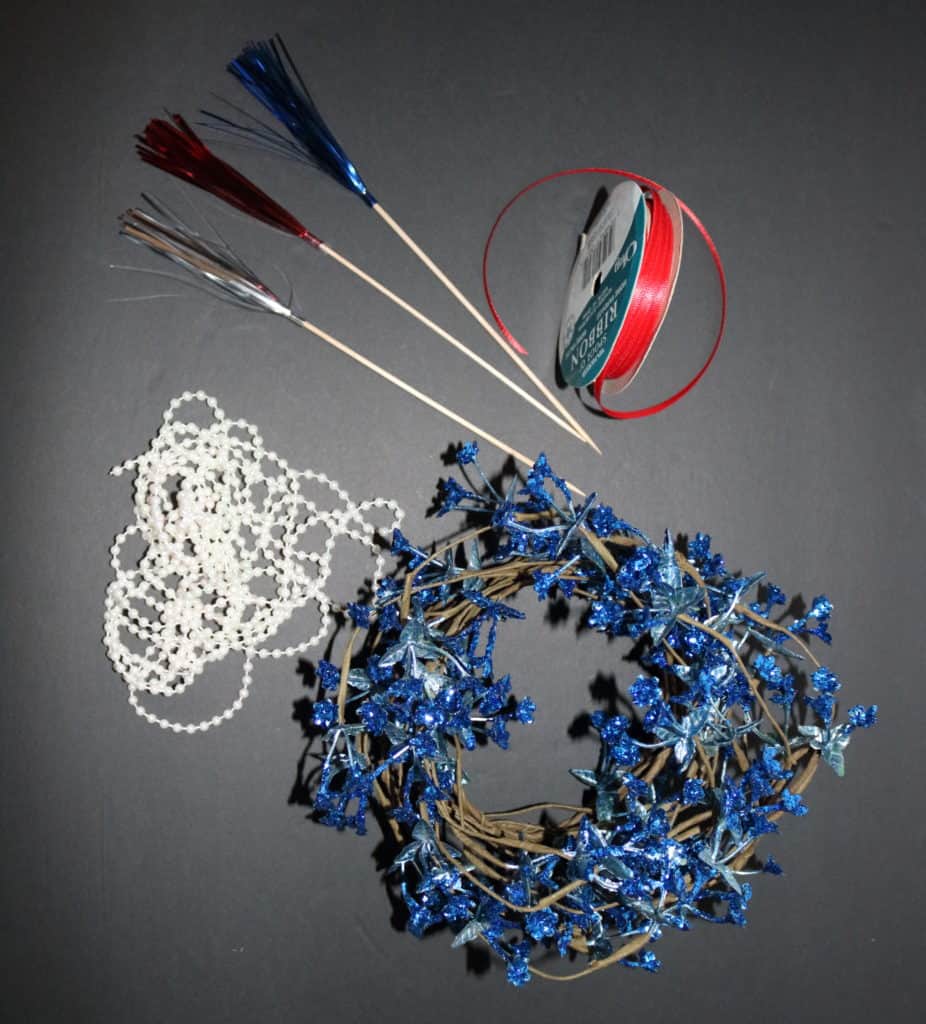 (*This post may contain affiliate links. By purchasing anything from these links, I may receive a small commission at no extra cost to you. More information is available on my Disclosure page.)
I cut off the ends of the party picks, and put them in the top of the pinecone tree as the topper. I really like the fireworks effect that it gives.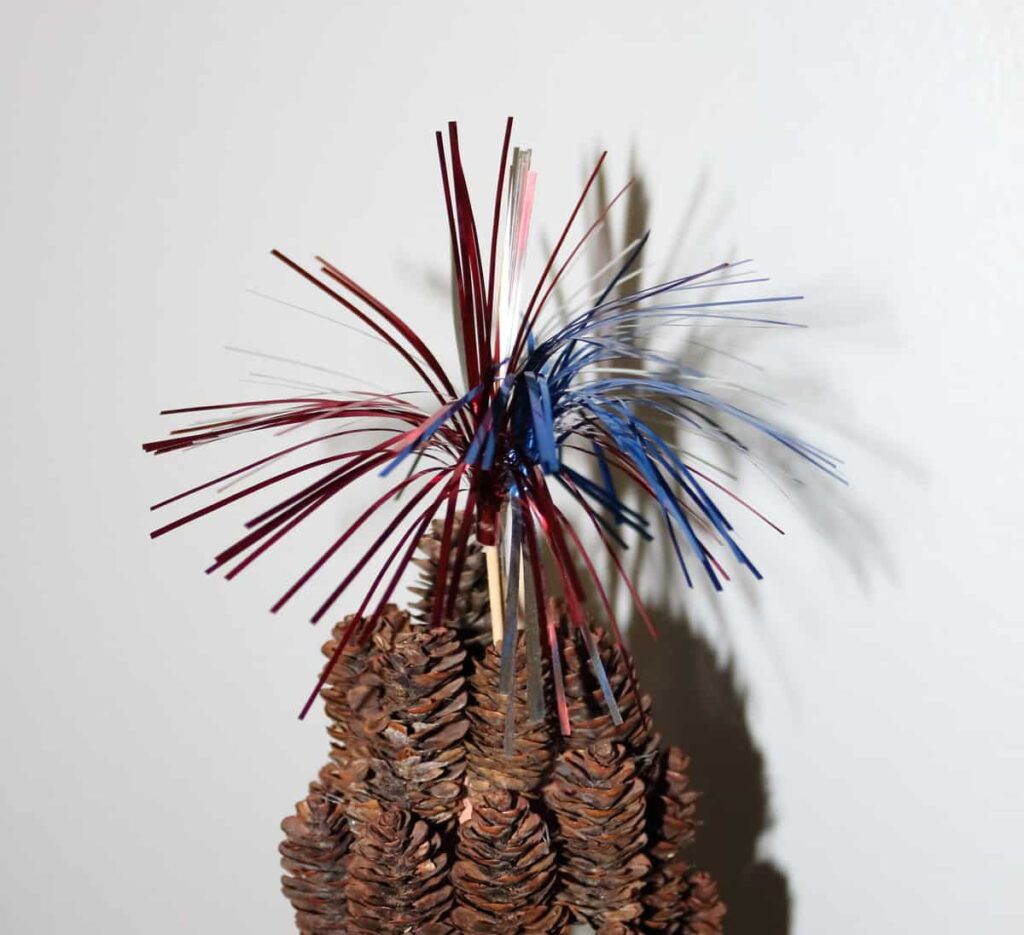 I discovered that the floral garland would unwrap, much like faux Christmas trees unwrap if you are taking them apart to use the evergreens for wreaths or other projects.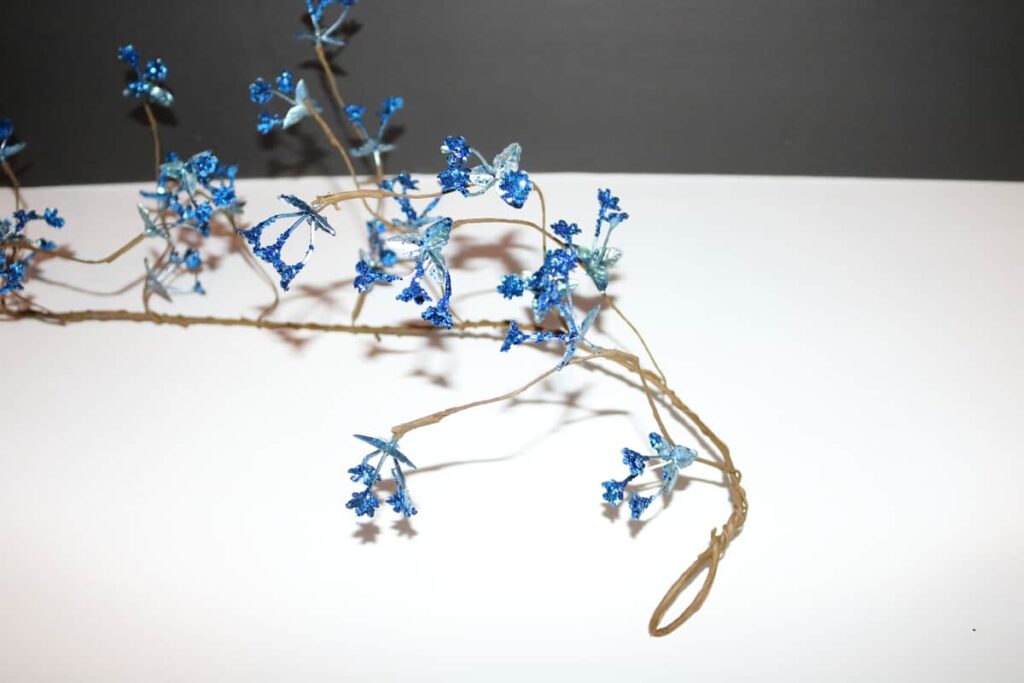 I unwrapped some flowers, but then needed to snip off the ends so that it would poke into my styrofoam base.

I draped the red ribbon around the miniature tree, followed by the pearl strands. Lastly, I added the blue flowers.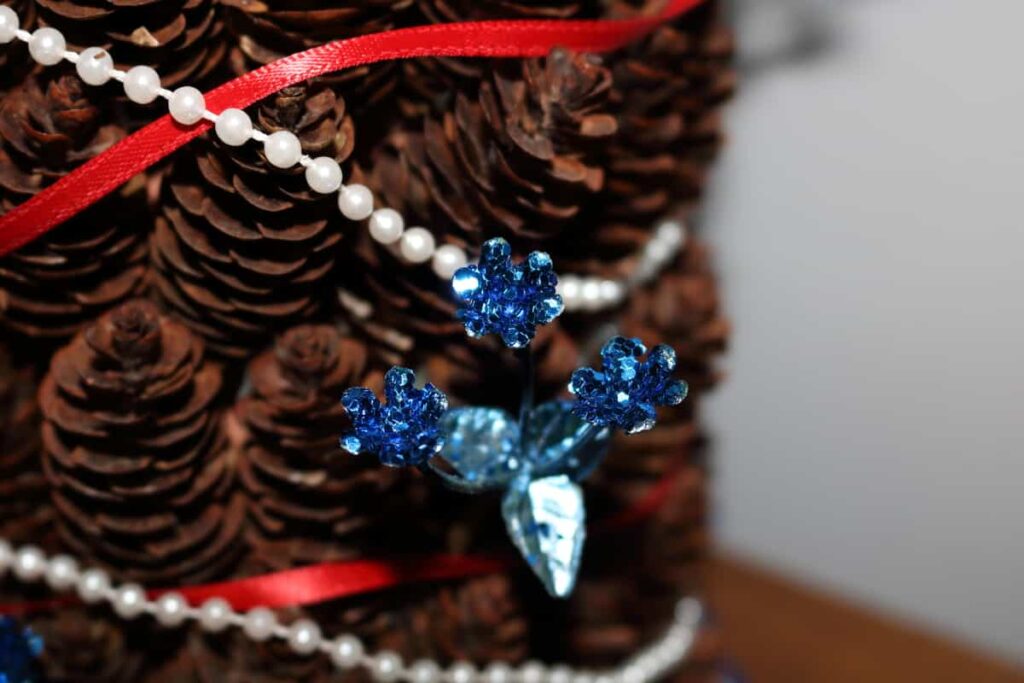 Red, white, and blue– because the Easter one did not look right anymore!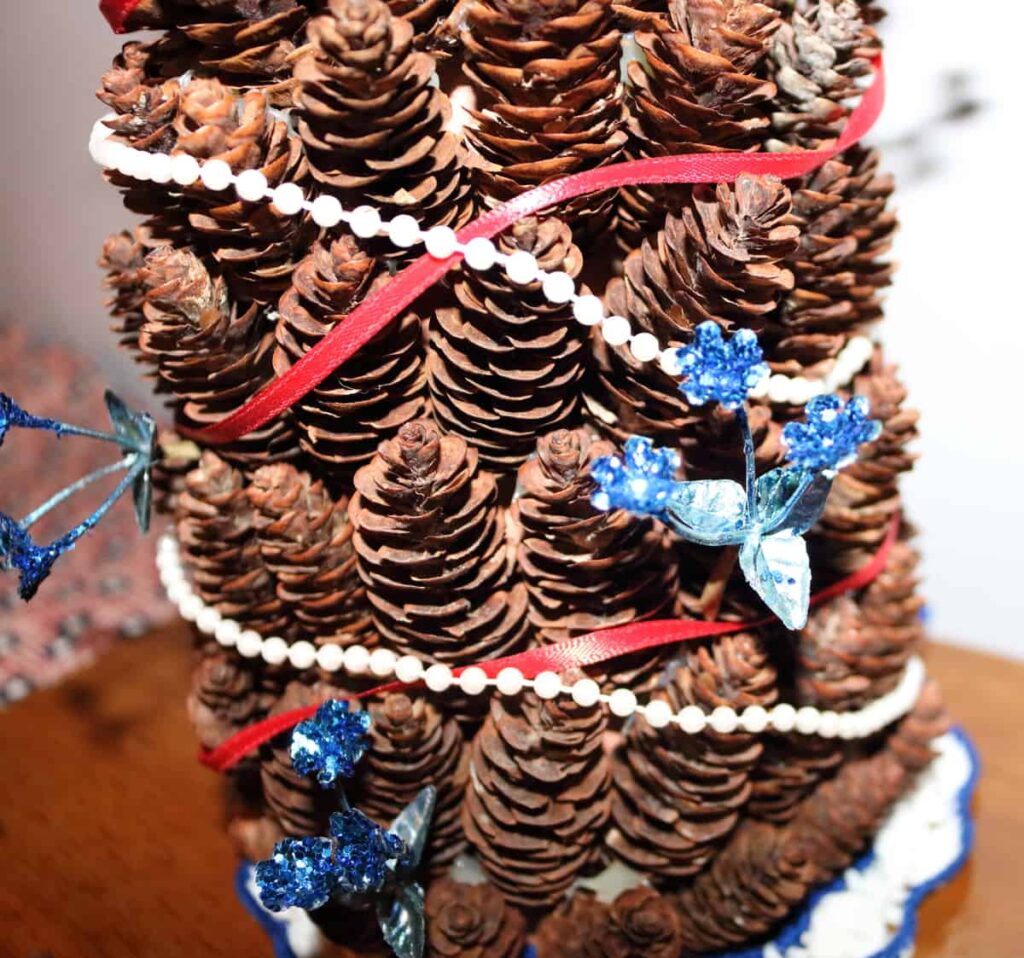 I like my little Americana tree– it goes well with all of the patriotic decor in my living room.
AFTER!!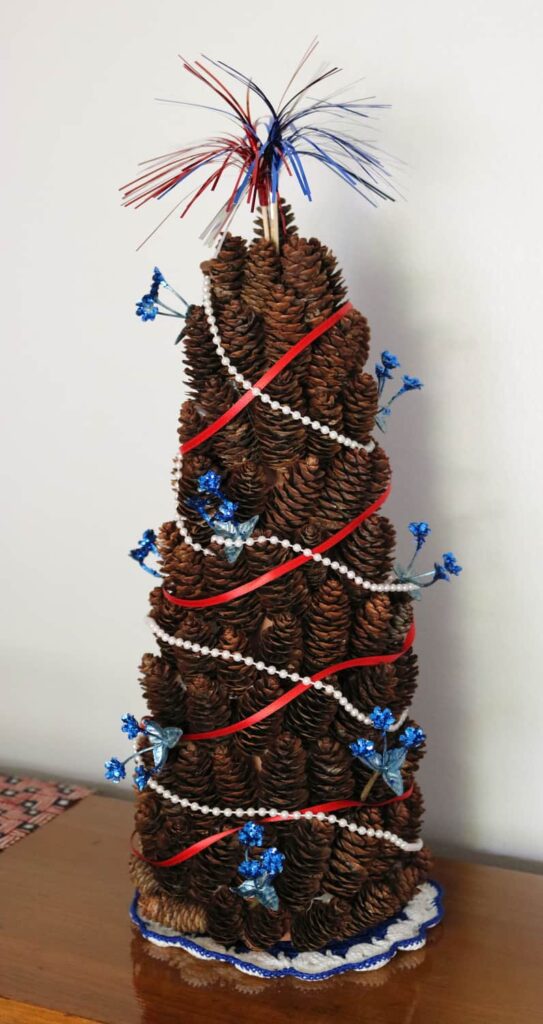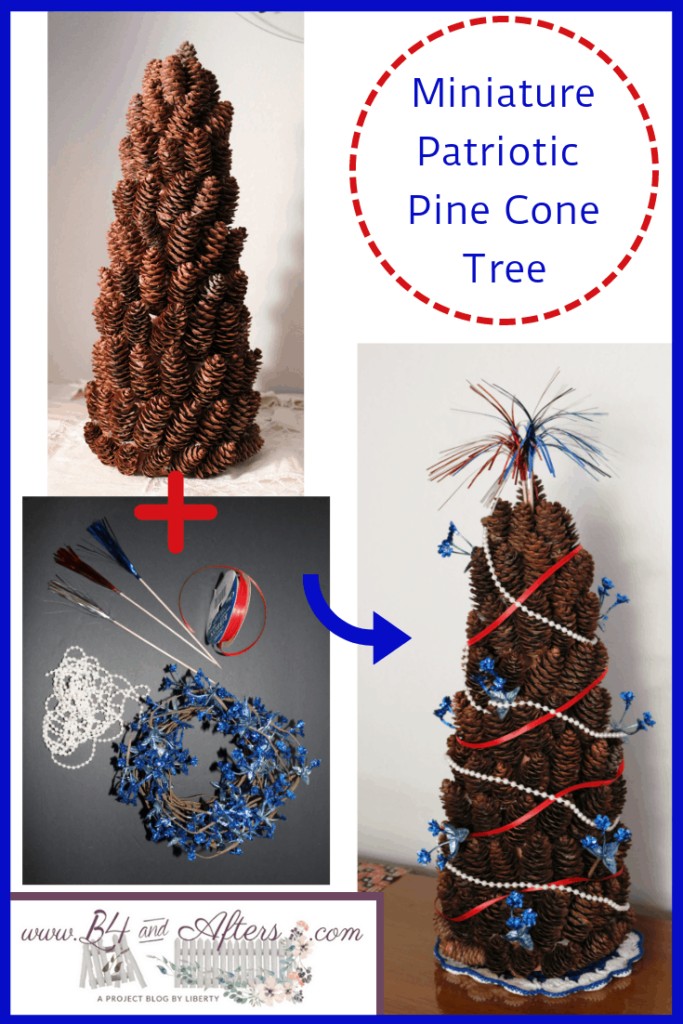 Do you have an object or something in your house that you decorate seasonally? This tree has been a lot of fun… and I still have more ideas.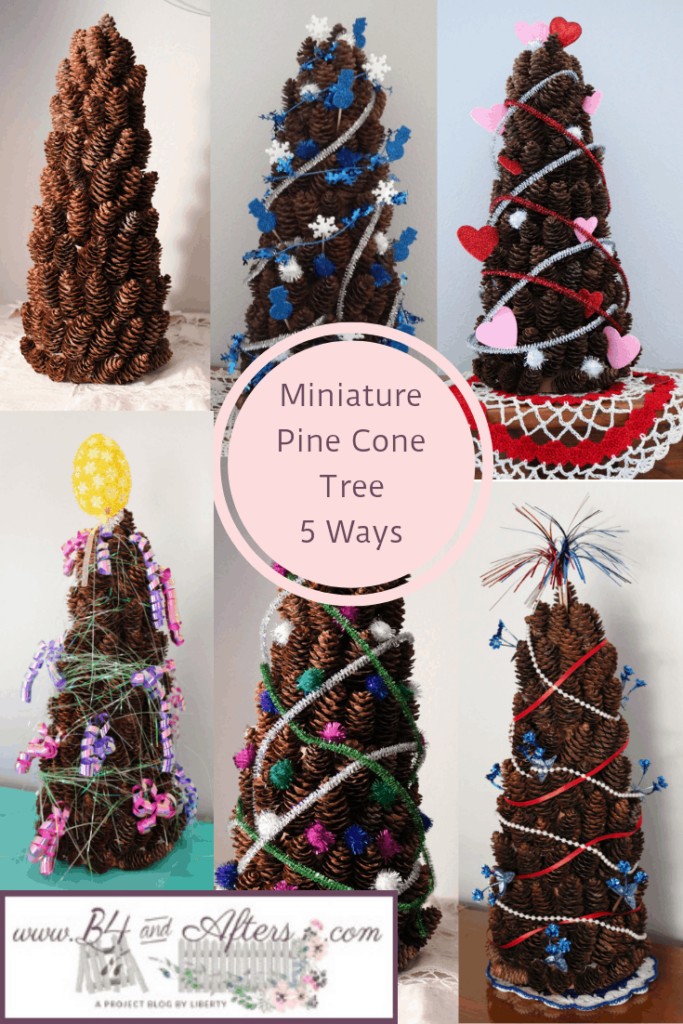 More Patriotic Ideas