Black and White Buffalo Plaid Fabric Christmas Trees
This post contains links to affiliate websites, such as Amazon, and we receive an affiliate commission for any purchases made by you using these links. We appreciate your support!
These buffalo plaid fabric Christmas trees are easy to make. They are the perfect combination of "cute little pillow meets Christmas decor."
If they look a little familiar it may be because I made a different color version of them last year. Or, it could be because you saw the red and black buffalo plaid fabric trees that I made, in this year's Christmas edition of American Farmhouse Style magazine that just arrived in some of your mailboxes!!!
Are you as excited as I am??? I'm very honored that they chose to feature my trees. I will be sharing more about it in the future!
Here's the fabric!
This fabric is not very expensive. Besides Christmas tree shapes, you could also just as easily make a stocking or a mitten.
To make these gorgeous Buffalo Plaid Christmas Fabric Trees you will need:
paper to make a pattern
sewing pins
1/2 yard fabric (I used flannel buffalo plaid in black and white)
coordinating thread
flat sticks in various lengths
small boards for the base
ribbon (optional)
Fabric Trees, Before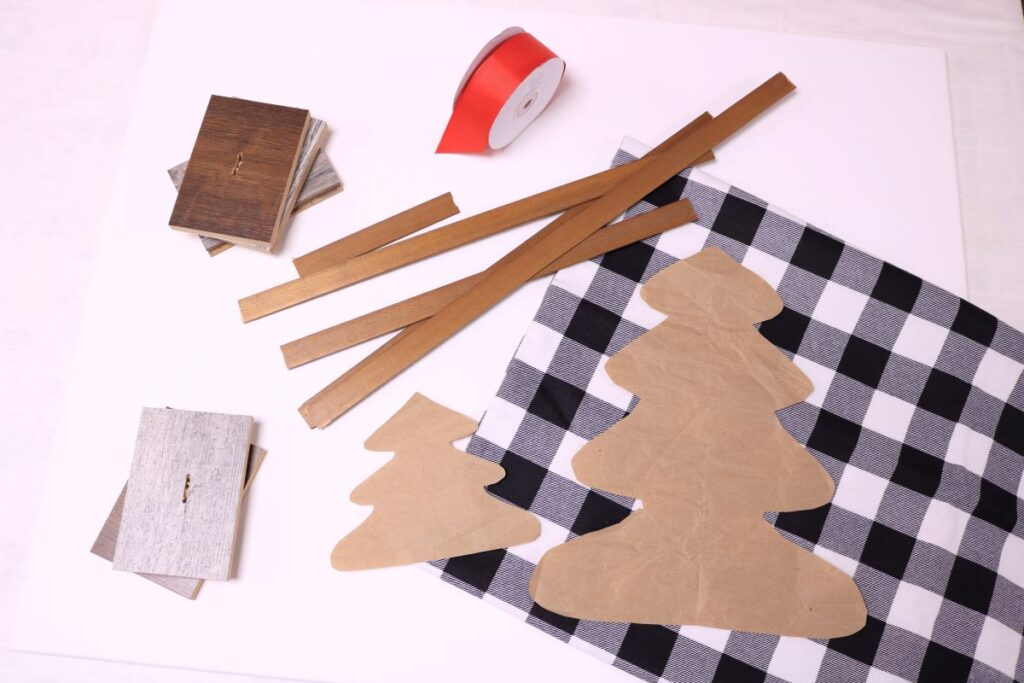 You could print off a Christmas tree pattern, or simply draw one. I actually asked a friend to draw mine!
And because I thought perhaps you just might like to make your own fabric trees…. guess what I did?? I created a pattern for you!!!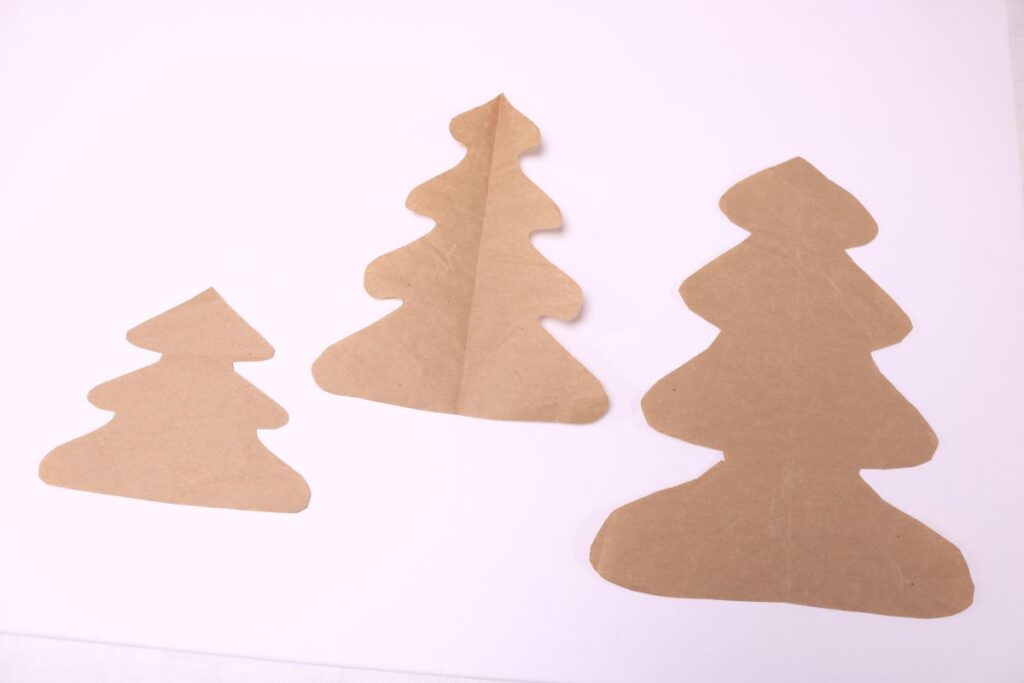 (I've thought about making some cute Christmas tree stickers, I just haven't had a chance to do it yet!)
To make sure both sides are symmetrical, fold your paper in half. I used brown packing paper that I had saved from a package that came in the mail.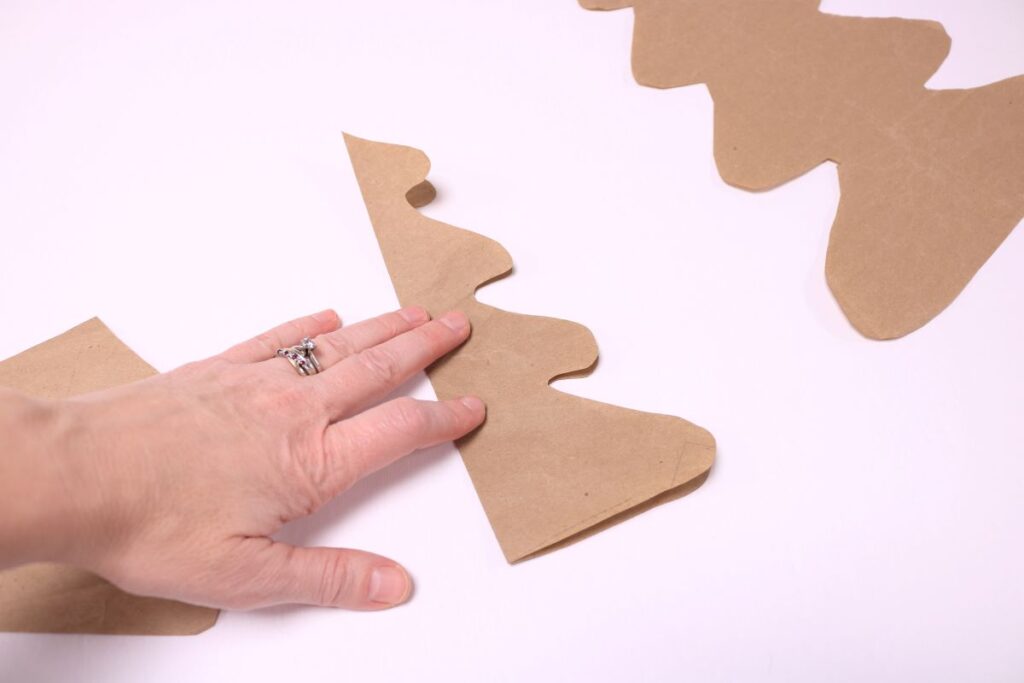 To make this black and white version, I pinned the paper to the fabric on an angle, to create a diagonal effect.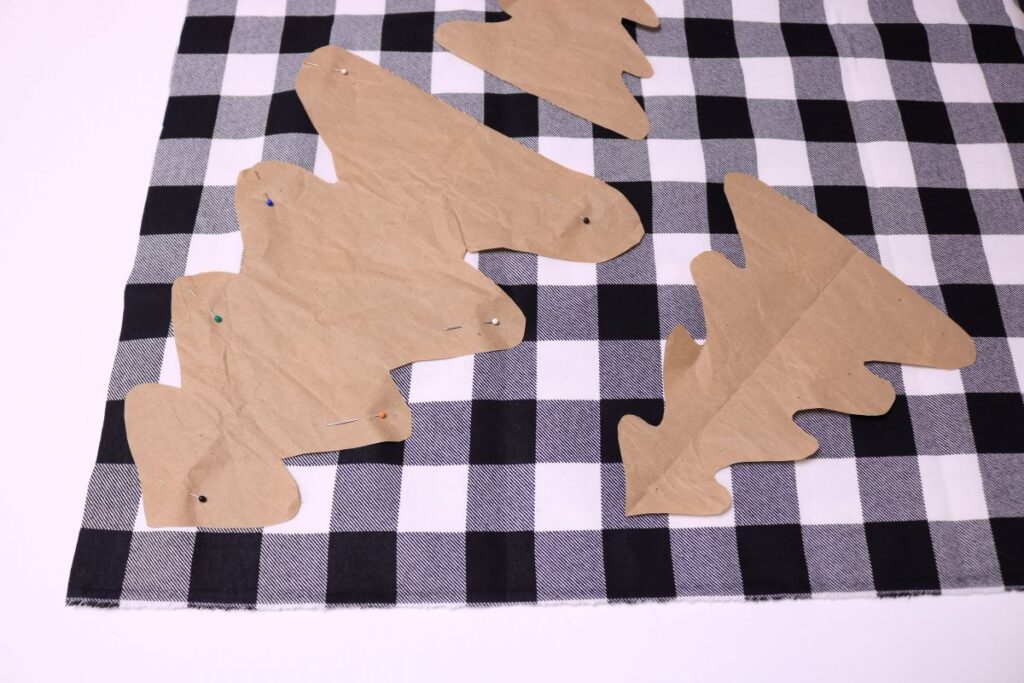 I left a little extra room when cutting around the pattern.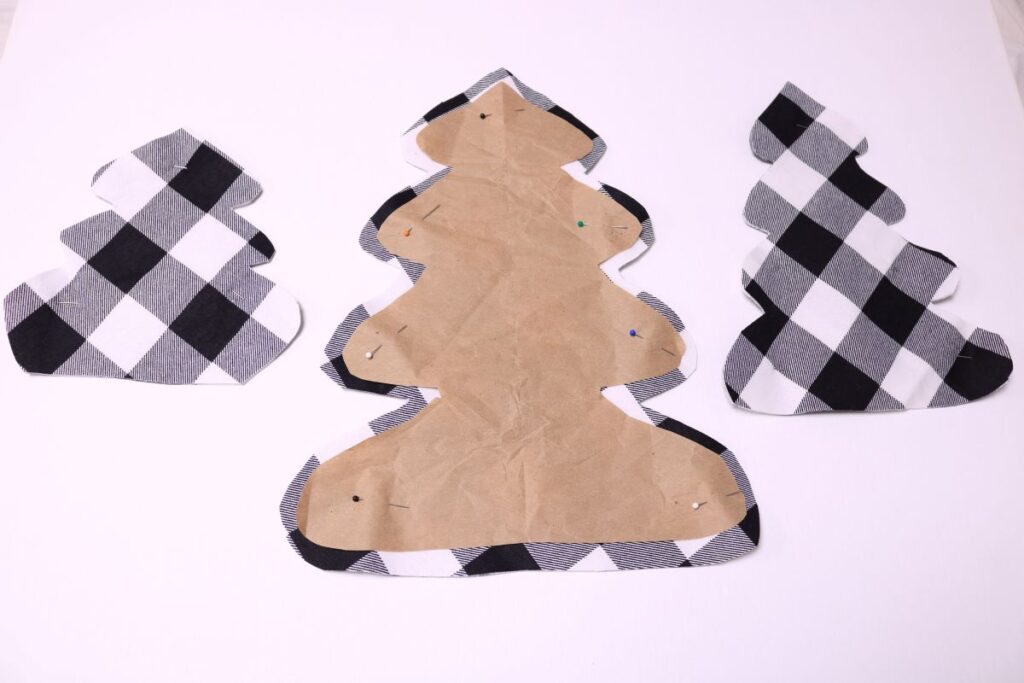 I opened my trusty old sewing machine and sewed the pieces right sides together, leaving a space at the bottom so I could stuff it.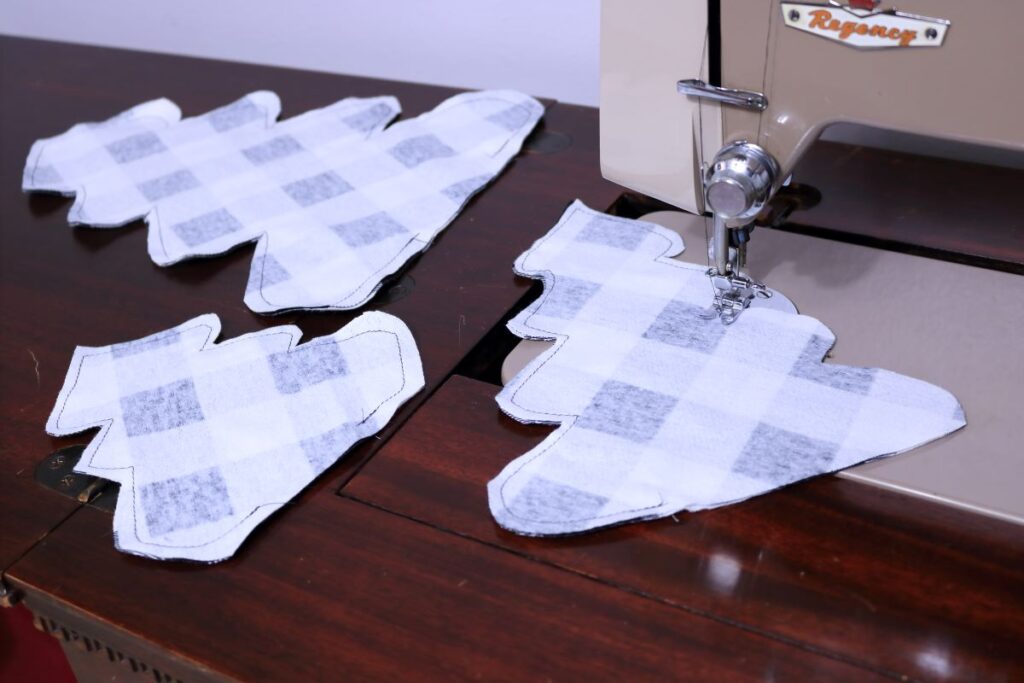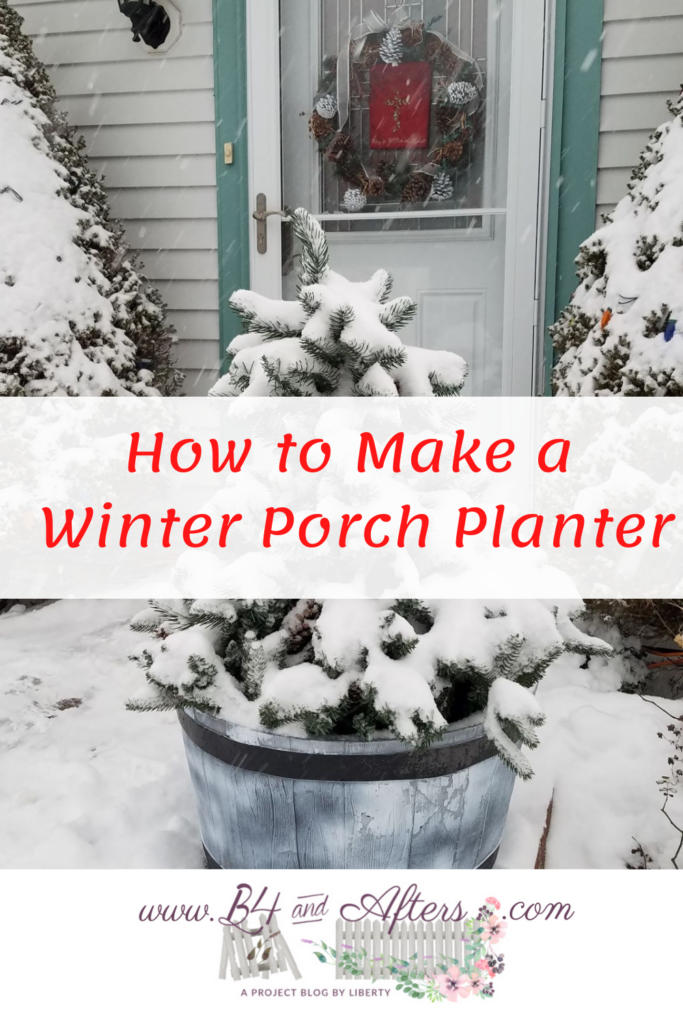 Be sure to clip the corners before turning it right side out.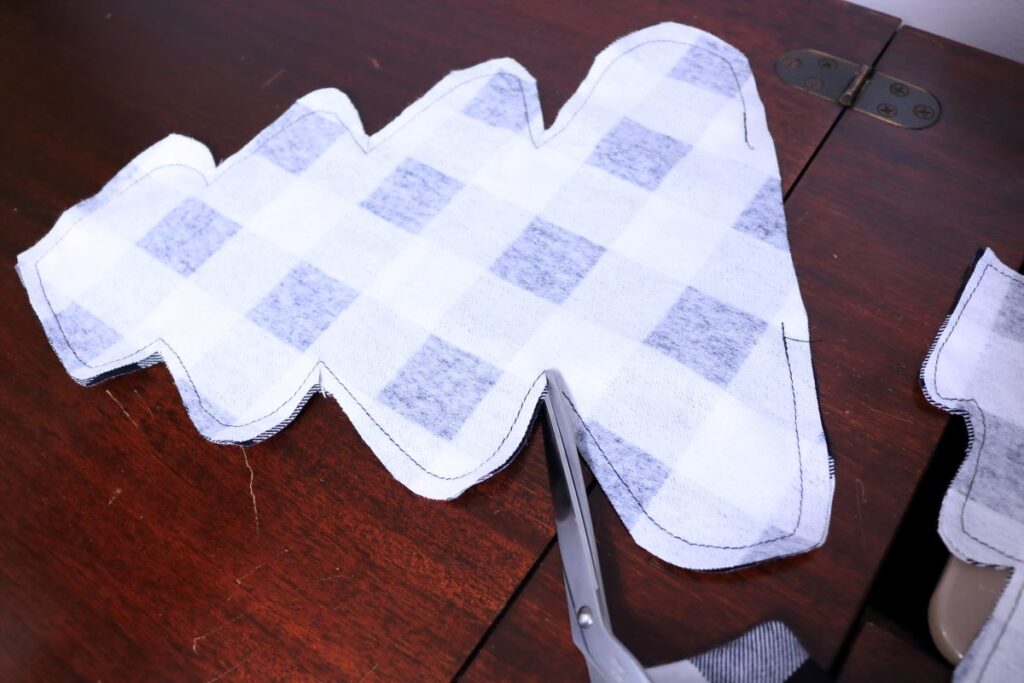 When stuffing the trees, be sure to add little bits of stuffing to the corners first, then stuff the middle.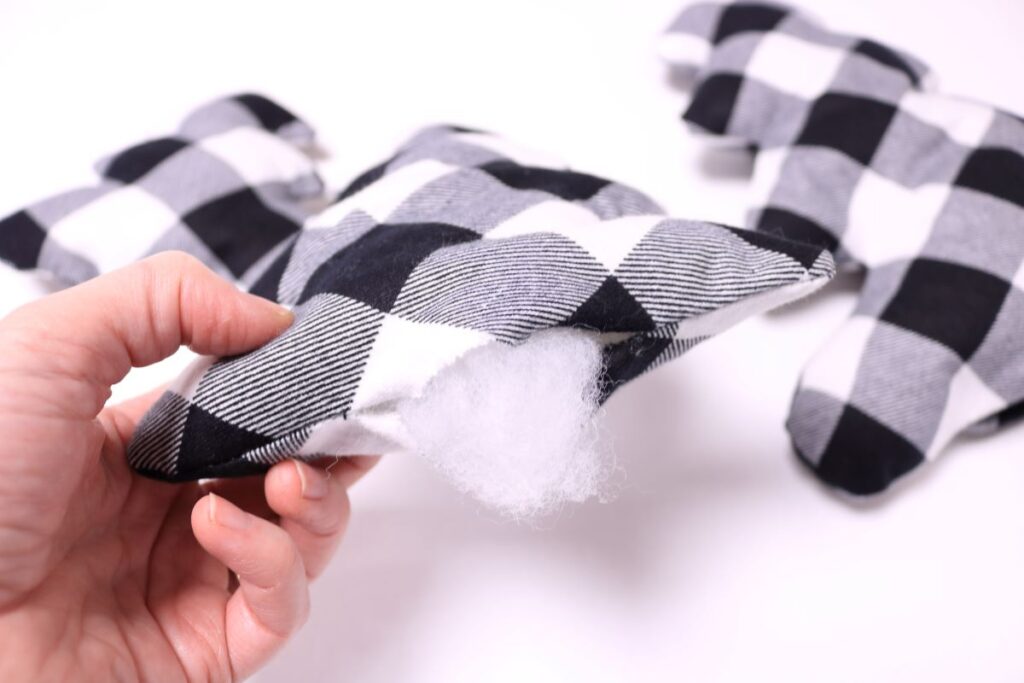 Looking for Buffalo Plaid for Christmas?
Buffalo Plaid Items Available
Insert a flat stick, and sew the opening closed around the stick.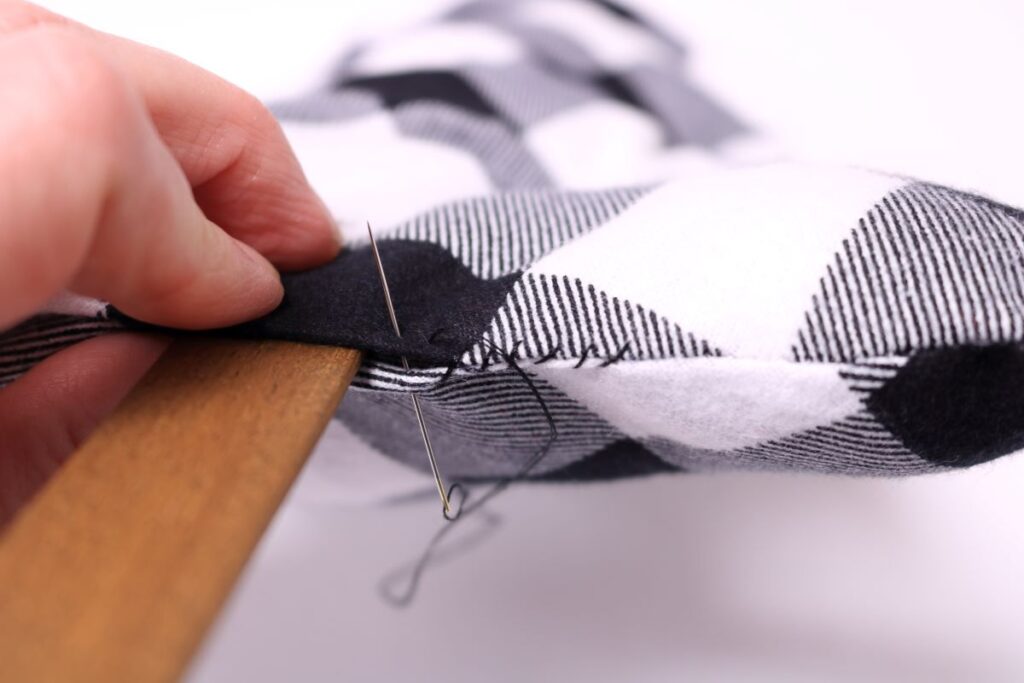 I painted my stick black, and attached it to a small piece of wood for the base. But you could lean it up against a shelf or something instead.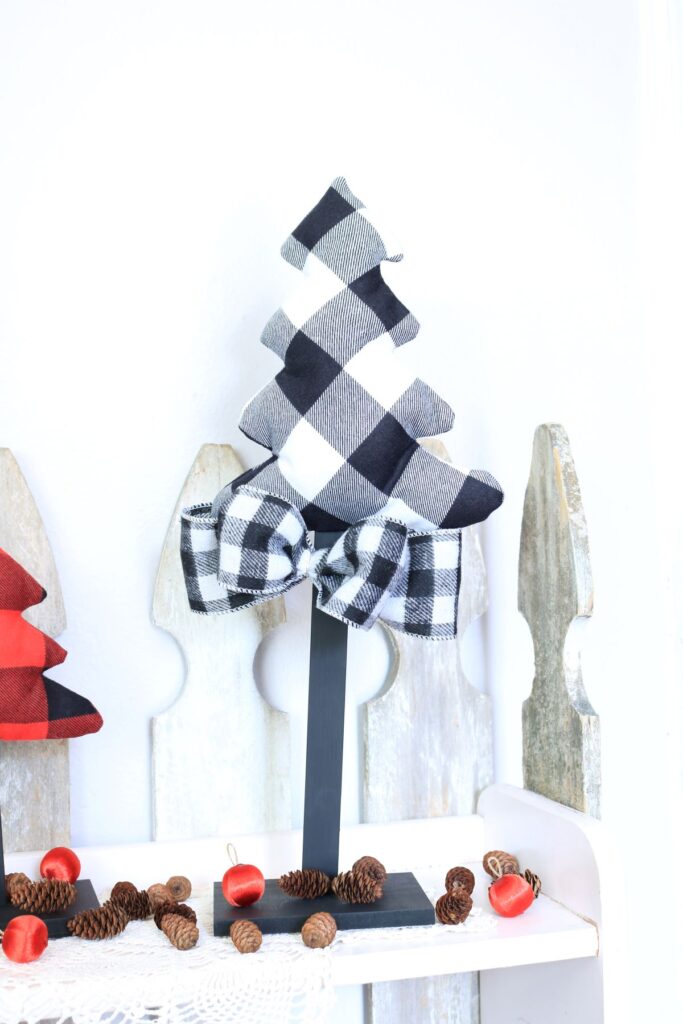 Feel free to watch this video for more details.
So which version do you prefer? Original plaid, Black and Red, or Black and White? I love them all!!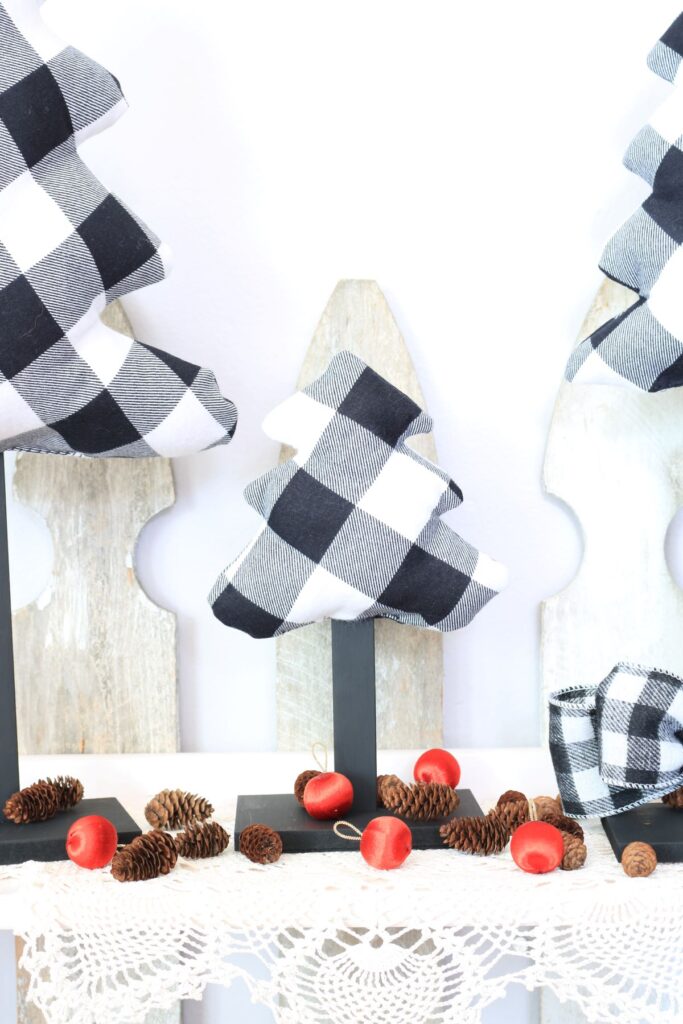 I've created some coordinated Gift Tags that you may also enjoy.