Mini Christmas Pine Cone Tree
*This post may contain affiliate links to websites such as Amazon. By purchasing anything from these links, I may receive a small commission at no extra cost to you. More information is available on my Disclosure page. I appreciate your support!
It's time to show you my mini Christmas pine cone tree! Christmas is almost here! I have several more Christmas posts for you, but time is slipping away. So maybe you will see some of them after Christmas….
I love watching this video that reminds us not to take things for granted. I hope you have a very Merry Christmas and a Healthy New Year.
This little pine cone tree was so fun to create. I hope you enjoy it!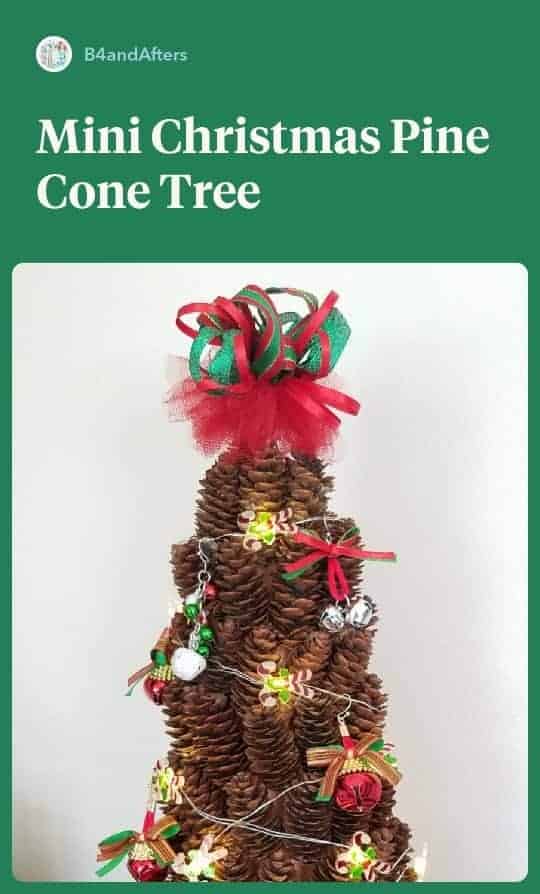 1
I made a miniature pine cone tree. I like to decorate it differently… my goal is 100 different ways!
View My Story
2
I started by wrapping it with battery powered candy cane lights from @Kirklands.
3
Here are the lights turned on.
4
And a closeup of the candy canes.
5
For miniature "ornaments," I used dangly earrings bought on half price clearance a couple years ago.
6
They make the perfect miniature ornaments!!
7
And already have hooks! This was so easy to make!
8
So festive with jingle bells.
9
I needed a topper, so I created one using my mini bowdabra, ribbon, and tulle netting.
10
Here is the tree unlit, before I added the topper.
11
And… here is the AFTER! All lit up and such a fun tree to create. It just may be my favorite one!!
Cute Gingerbread things you might like!*