DIY White Pumpkin Centerpiece
*This post may contain affiliate links to websites such as Amazon. By purchasing anything from these links, I may receive a small commission at no extra cost to you. More information is available on my Disclosure page. I appreciate your support!
What can you do with a hydrangea, some lamb's ear, a cupcake stand, some beads, and 
some pipe cleaners? Maybe create a fall white pumpkin centerpiece?
To be honest, a White Pumpkin Centerpiece would not normally be how I would decorate. I usually go for colorful things. The popular neutral colors of the past few years have just not been my thing. When I finally get used to the idea, now everyone is adding color back into their homes! A friend recently gave our family two white pumpkins, and they were the inspiration for this centerpiece idea. That, and some napkins….
This post is part of the Crafty Blog Hop hosted by Celebrate and Decorate. If you are here from Debbee's Buzz then Welcome! To find more holiday craft ideas, keep reading to the end of this post!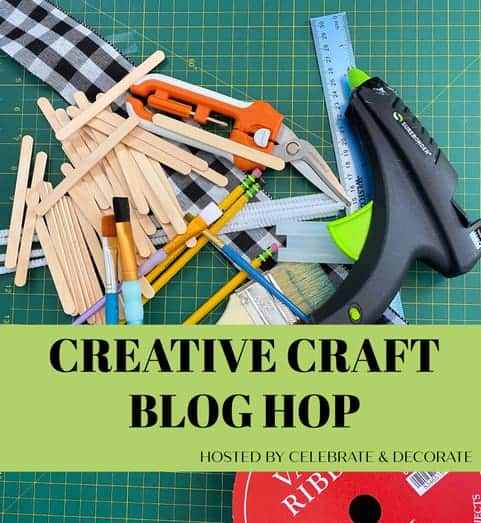 This centerpiece was so simple to create that I'm almost embarrassed to call it a craft! To create this holiday centerpiece I started with an ivory curtain-turned-tablecloth. On top of that I laid a beautiful crochet tablecloth that I got long ago at a yard sale, I think.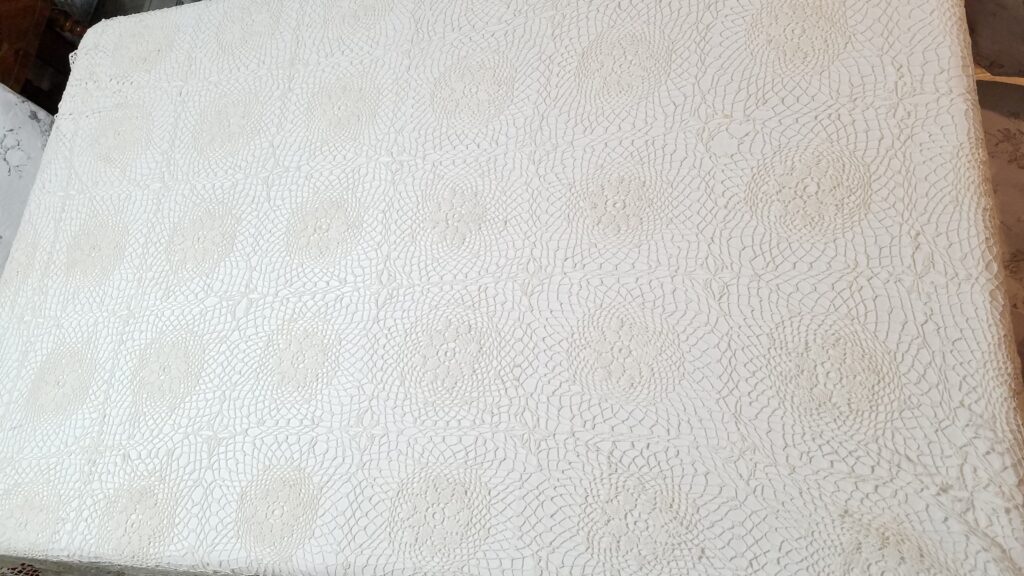 Over that I layered a floral gray table runner that I made.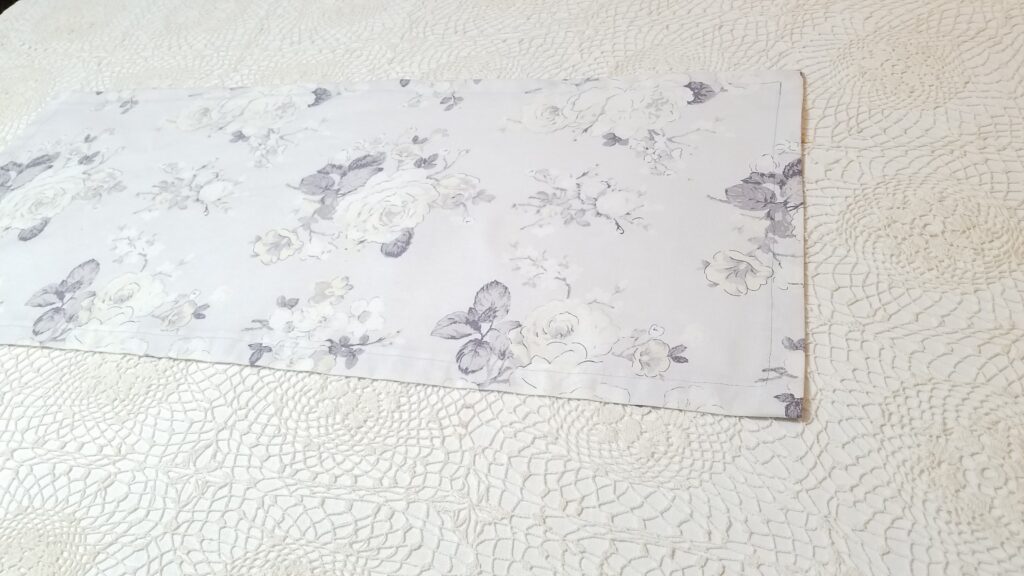 The two white pumpkins along with these cute white pumpkin napkins that I found last year on sale would have made a nice simple, minimalistic centerpiece on their own. But I wanted to do something a little more.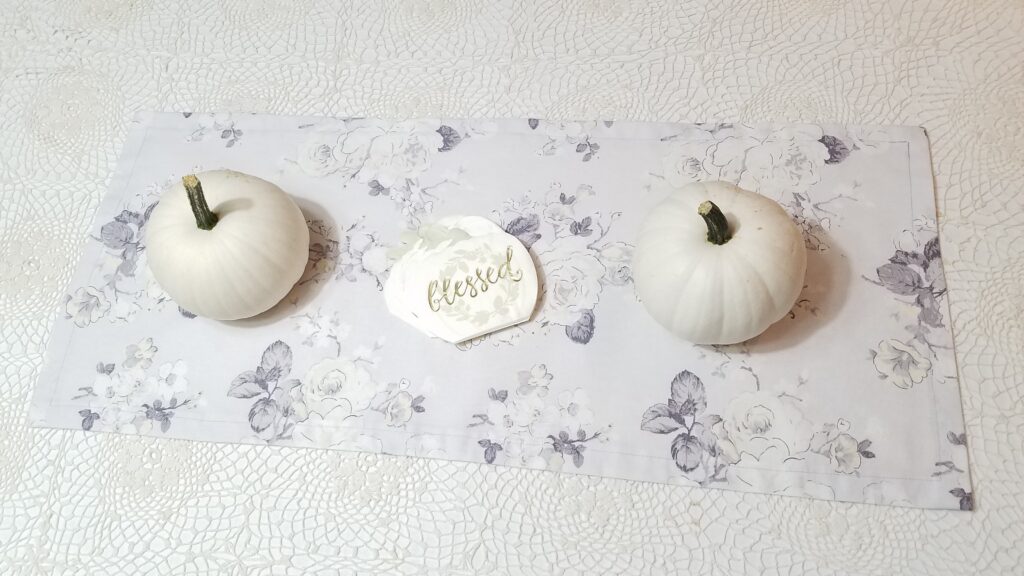 I gathered some supplies that I thought might go with the white pumpkins. I wasn't sure how I could combine them or arrange them. It was like a mini challenge to myself!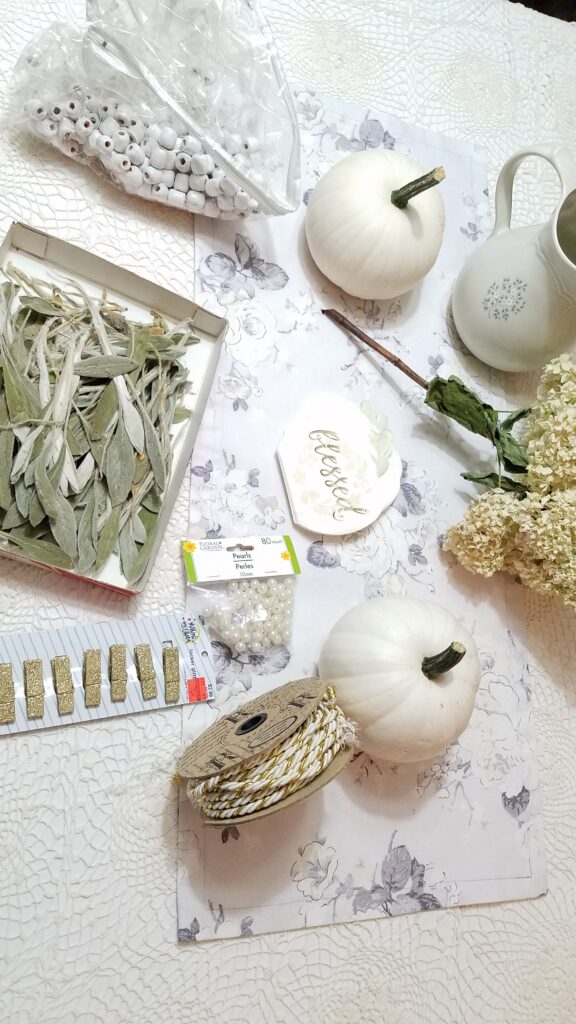 I do not have a tiered tray. Do you know the kind I mean? There are all different styles. So I don't really have a place to put something like that. But then I realized that I had this little cupcake stand! (Here is a similar one that is actually bigger!) I usually use it to hold my coffee k cups. I probably paid a quarter or a dollar for it at a thrift store. Not long ago I had spray painted it white. Hmmm….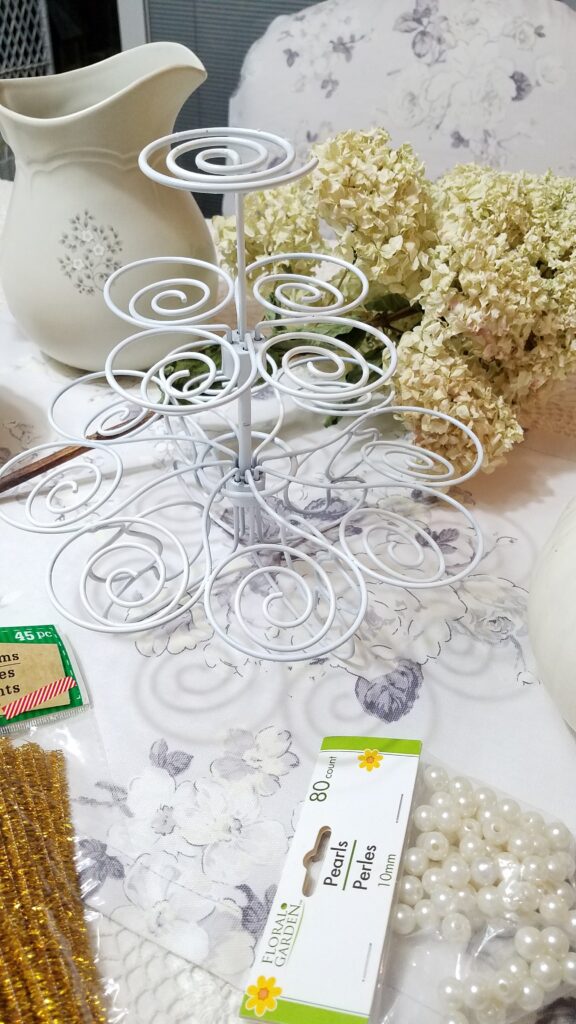 I slipped the dried hydrangea stem down the center, and voila! It stayed in place without anything else added to it!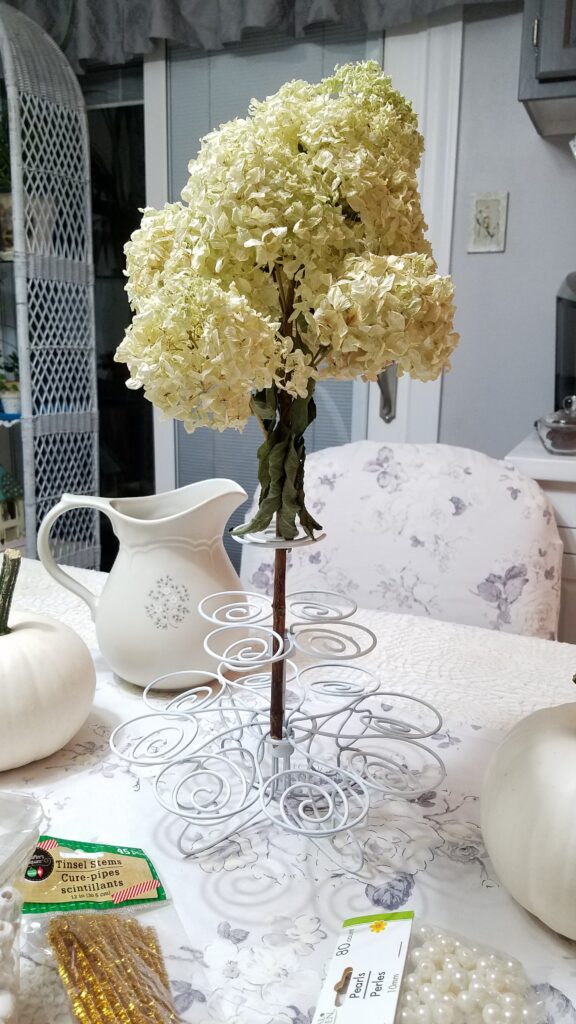 I had a good foundation to work with. Now to dress up my improvised tiered tray a little bit. You may remember my hunt for wood beads. I began stringing some of those onto a gold pipe cleaner, alternating with these pearl beads from the #DollarTree.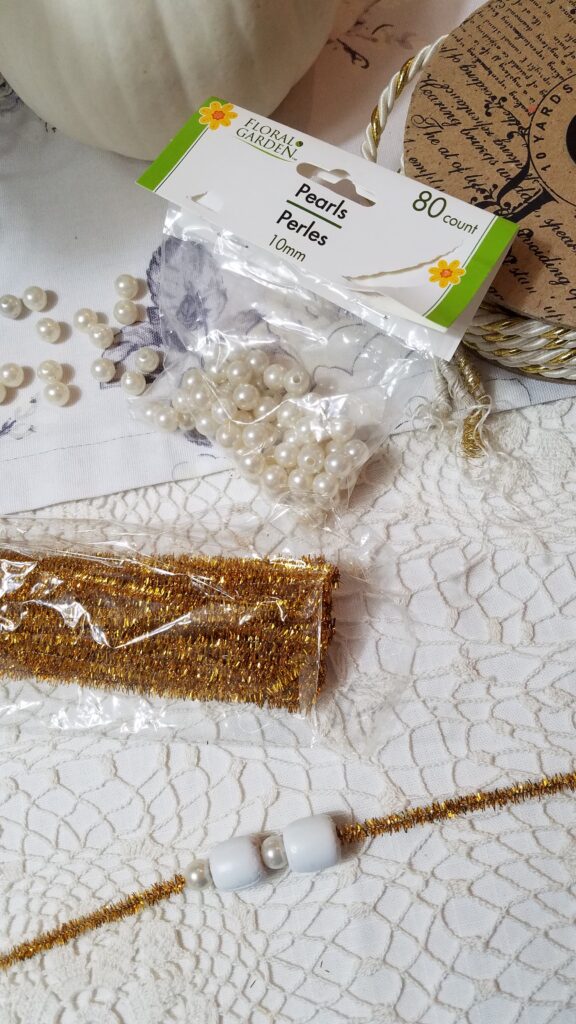 I liked how it looked, so I kept stringing them on. Then I wrapped it around the cupcake stand and twisted the ends together to form a complete circle.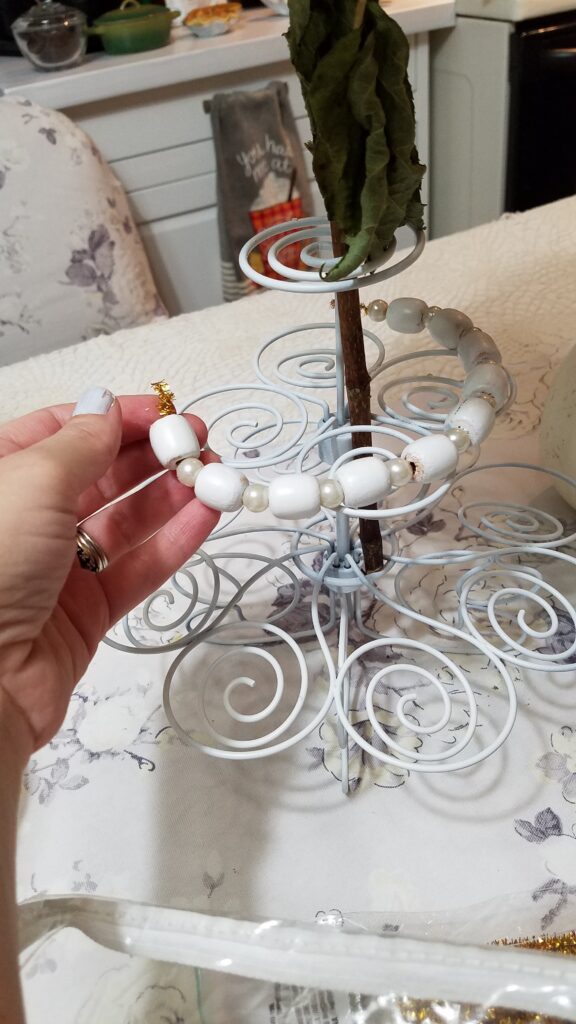 Then I made a longer one by twisting two pipe cleaners together. I used 2 and a half, I think. See what I mean by this being so simple and easy?!!! You just might see more of these bead-pipe-cleaner-garlands in the future!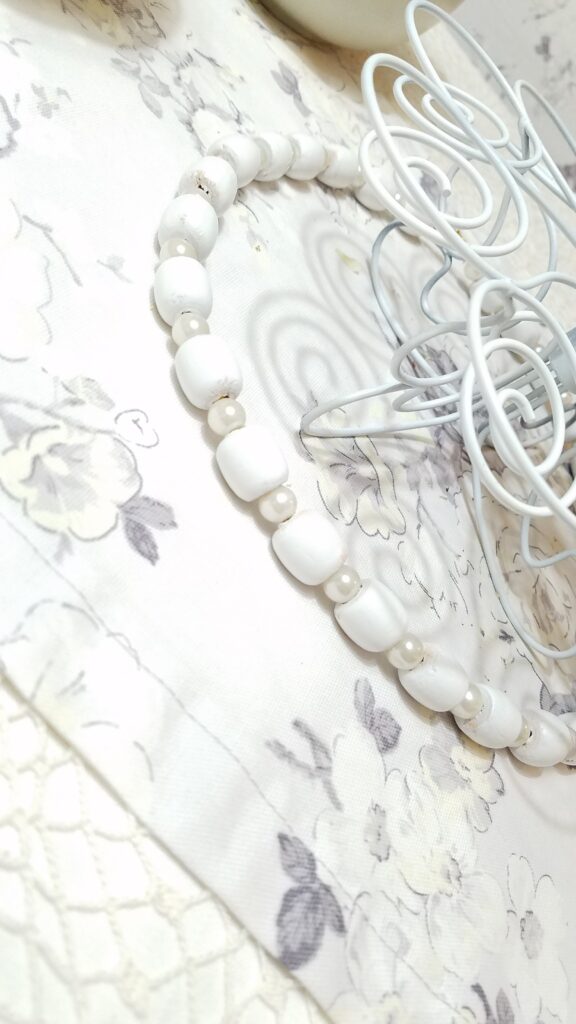 The next thing I did was take a small bunch of my very own garden's dried lamb's ear and placed it inside the spiral of one of the cupcake holders. It was perfect! I didn't need to add anything else to hold it in place.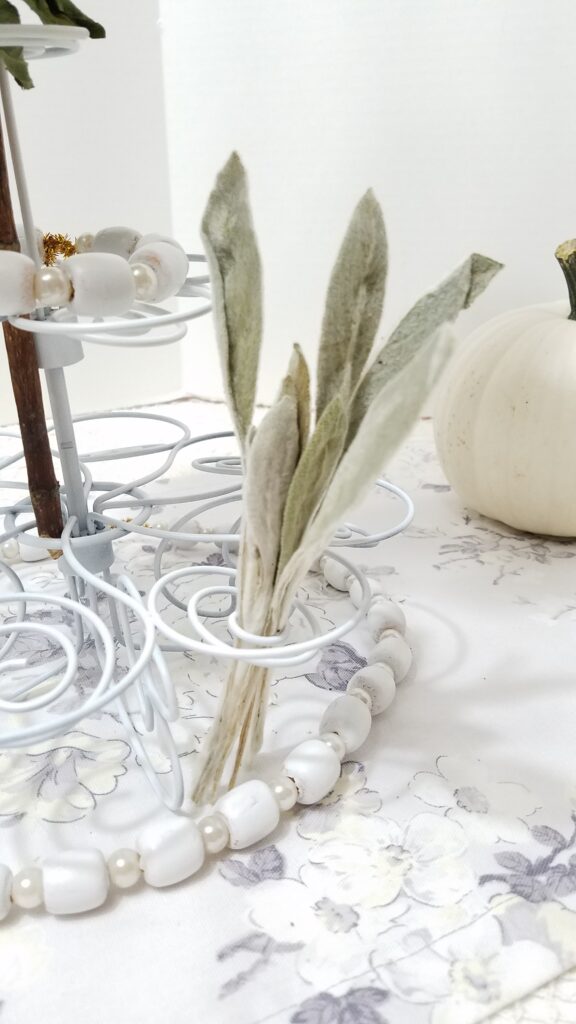 I added more bunches of lamb's ear all around my centerpiece.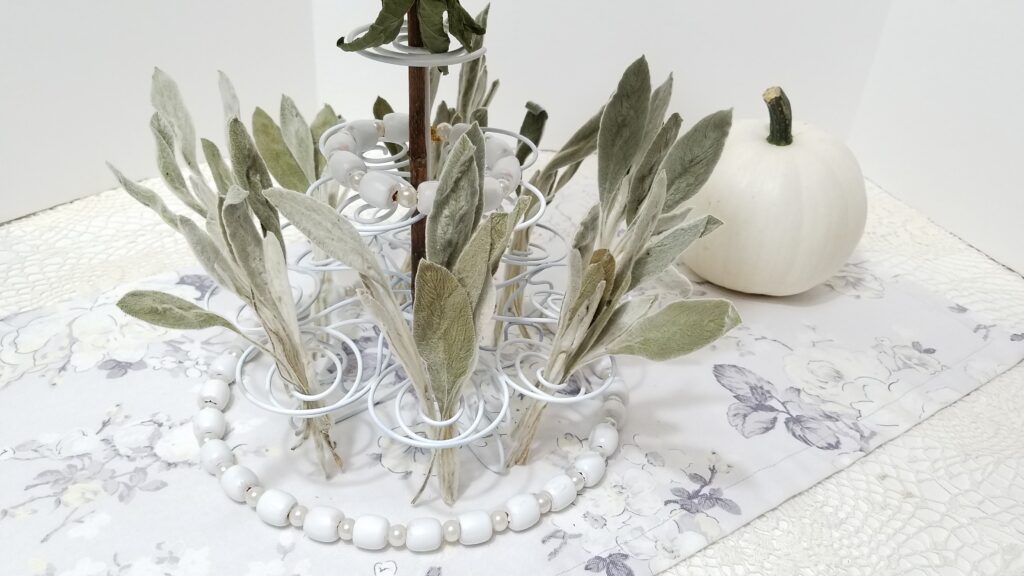 At this point, I was very happy with my dried flora centerpiece! It was very different from anything that I had tried doing before now.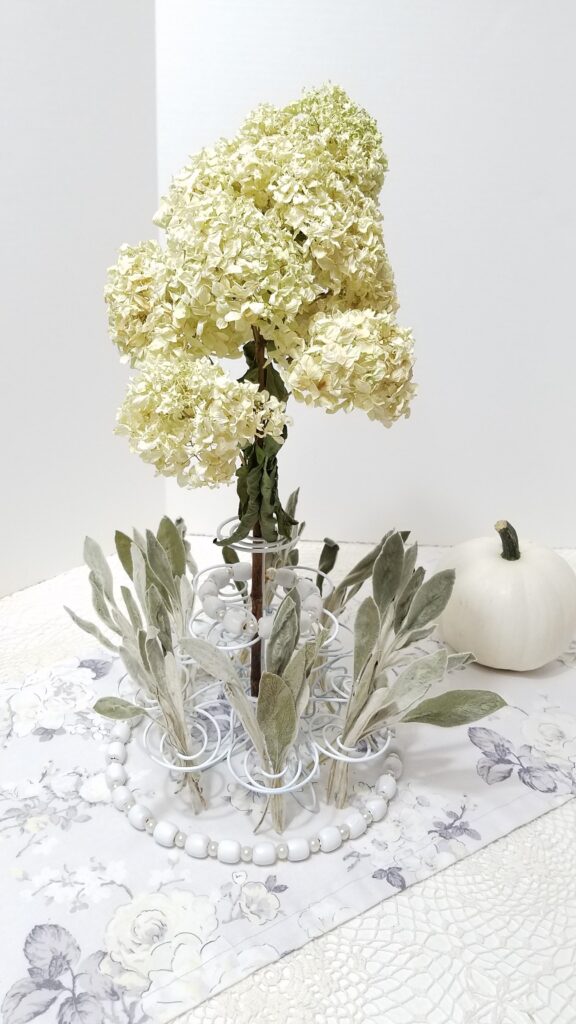 I wanted to add just a bit more to it though. I draped some gold and ivory cord from my stash around the table.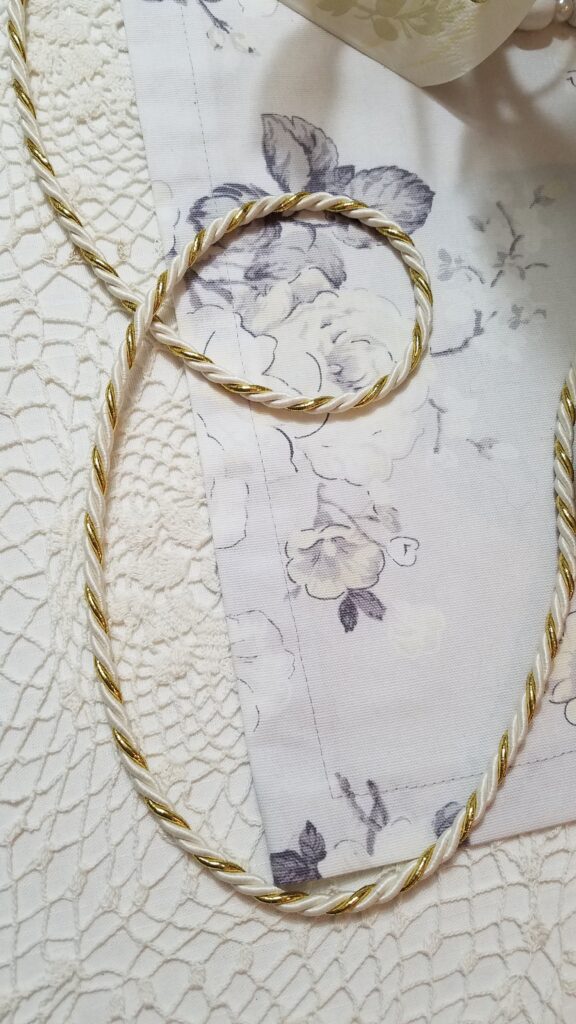 And I propped up the cute "blessed" pumpkin napkins.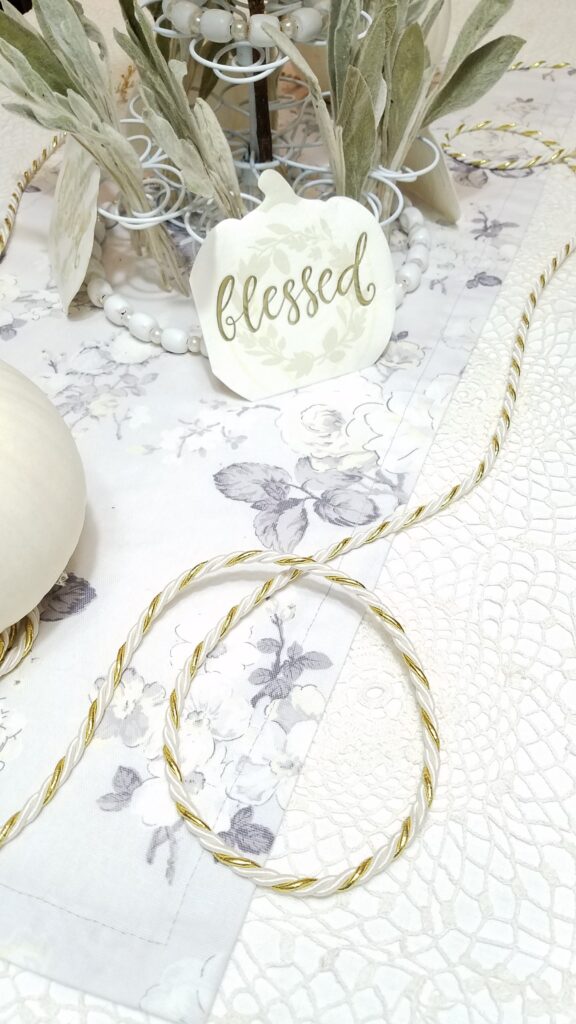 Are you ready to see the finished centerpiece?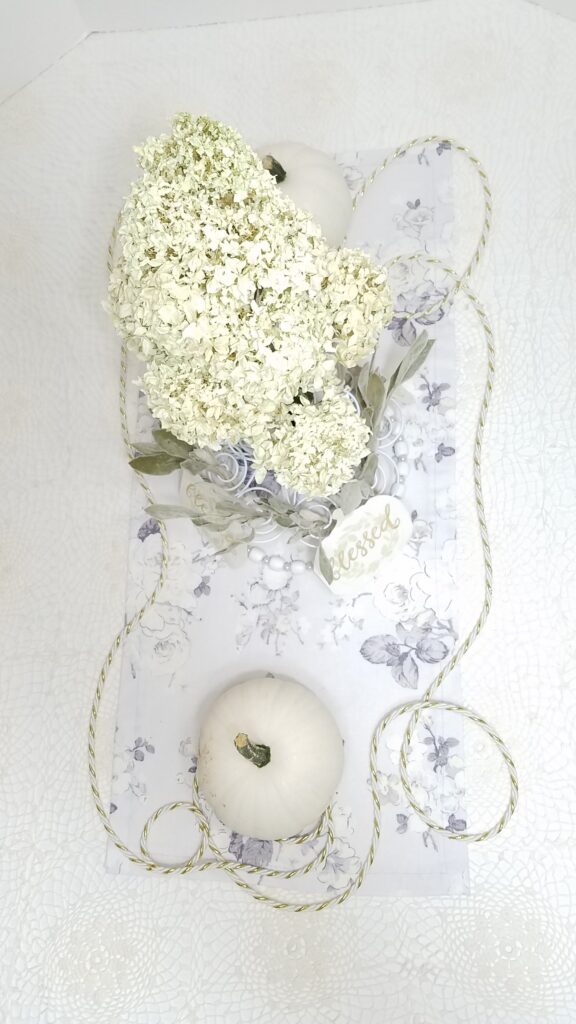 Whoever would have thought that a cupcake stand, some dried plants, and some pumpkins could look so cute?!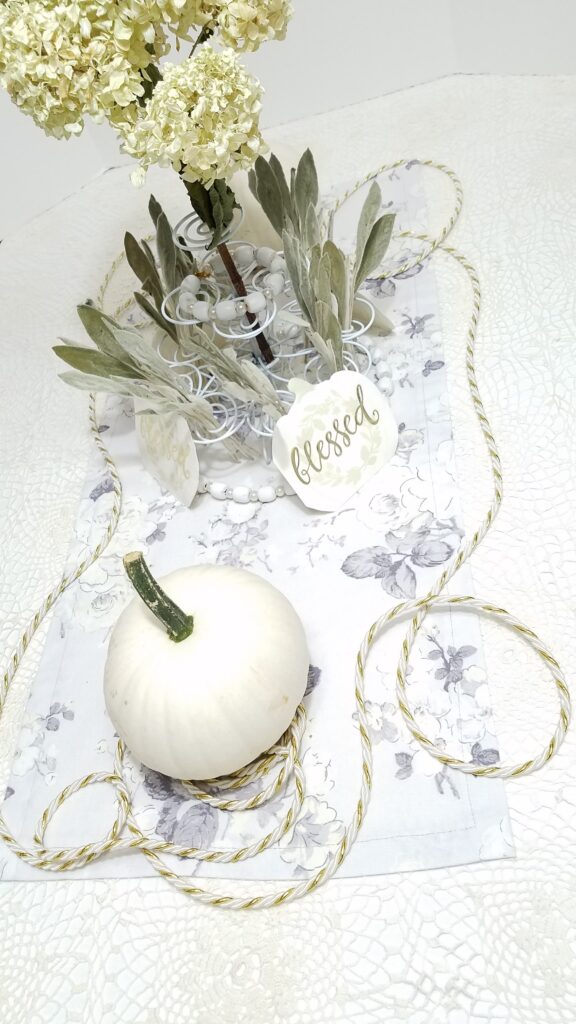 And not only cute, but dare I say classy? Can something be both cute and classy? I hope so!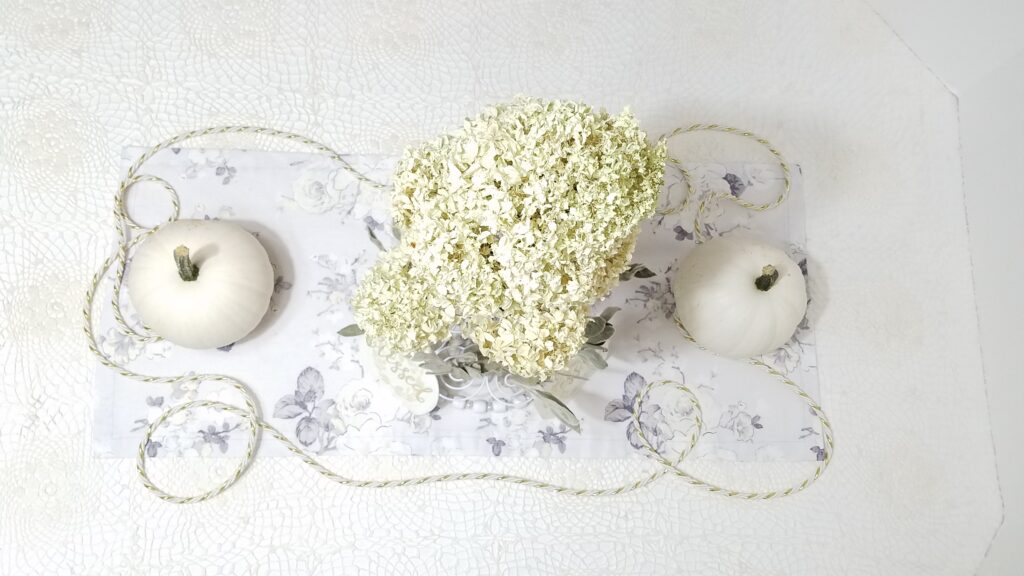 I hope this project has brightened your day and given you some new ideas for crafty decorating. : )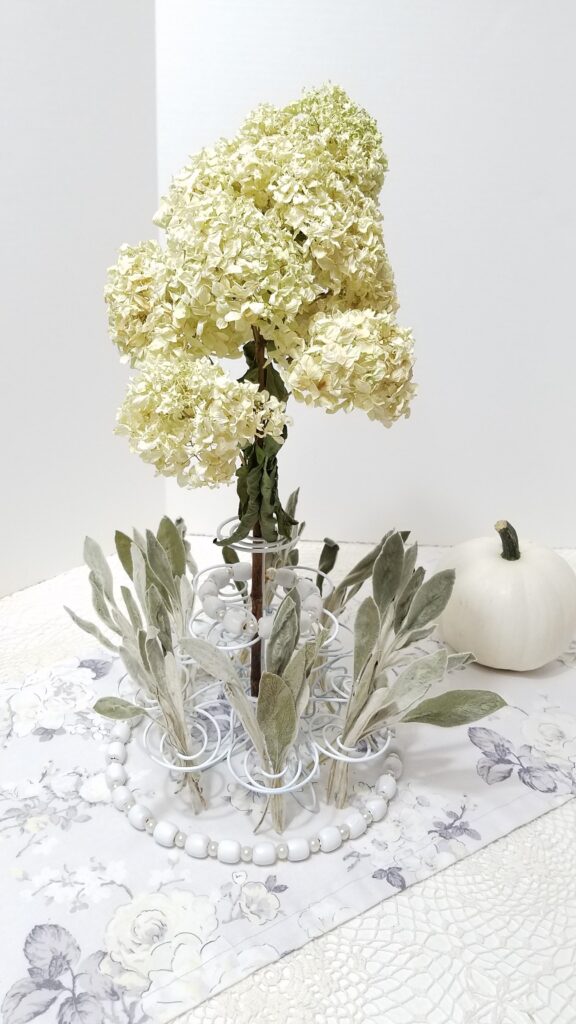 If you are visiting everyone in order, then the next stop on the list is The Painted Apron Fall Signs and Spoon Faces. Enjoy!
Birdz of a Feather – Milk Can Decor
At Home With Jemma – Fresh Handmade Holiday Magnolia Wreath
Debbees Buzz – Thanksgiving Bread Cornucopia
B4 And Afters – White Pumpkin Centerpiece
The Painted Apron – Fall Signs and Spoon Faces
My Hubbard Home – Dollar Store Glitter Candles
Chas' Crazy Creations – What To Do with Plastic Pumpkins
Purple Hues and Me – Shrinky Dinks Decor
Design Morsels – DIY Felt Ornaments
Home Is Where The Boat Is – DIY Thanksgiving Cone-ucopias
Decorate and More with Tip – Bohemian Tassel Christmas Tree Plaque
Bluesky At Home – Fun Thanksgiving DIY Wood Block Decoration
Zucchini Sisters – DIY Painted Placemats with a Fork Motif
My Family Thyme – Christmas Ornament Reverse Canvas