Okay, this is the final post in my little mini series about updating my Kitchen. This final stage of my kitchen makeover sort of started when I bought the fabric for these chairs from Hobby Lobby.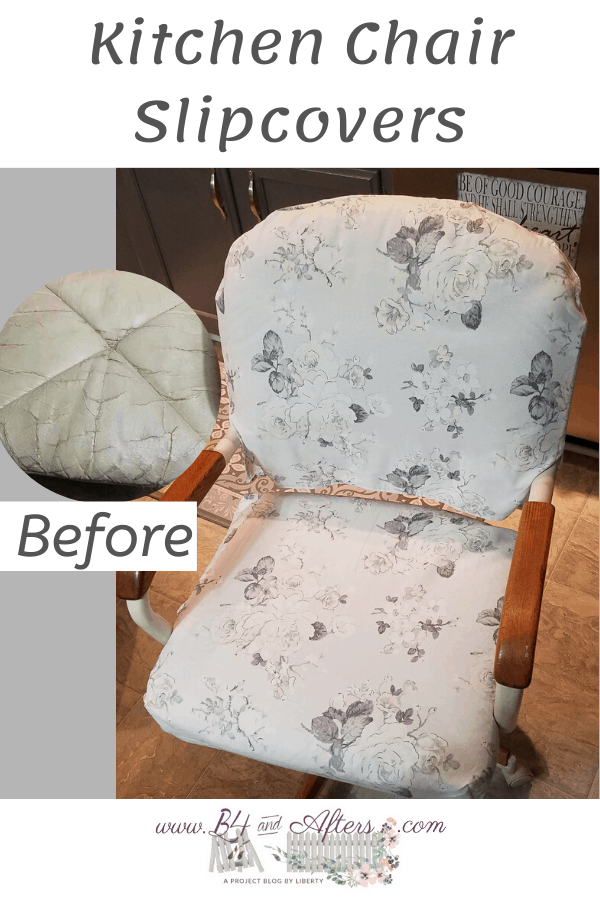 (*This post may contain affiliate links. By purchasing anything from these links, I may receive a small commission at no extra cost to you. More information is available on my
Disclosure
page.)
But before I could get the slipcovers sewn, I actually installed a new sink and faucet, first!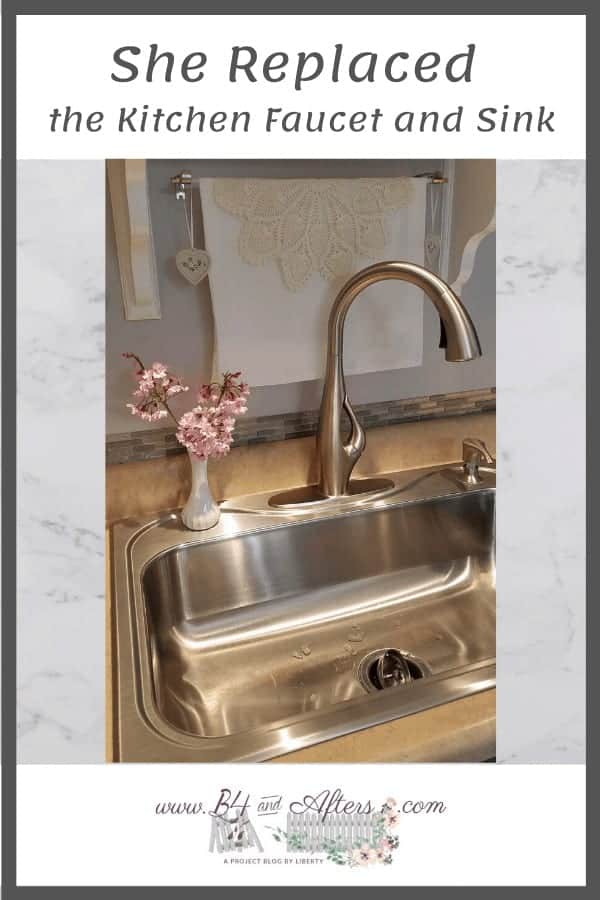 One project led to another project…. (you might know how that goes….), and I decided to finish some other small projects that needed completed in my kitchen. I fixed the wall after moving my spice racks. I finally painted the Most Neglected Place in my Kitchen.
So before I give you the grand tour of my Completely Finished Kitchen Makeover…. I want to go back and show you a Waaayyy back before picture. This is back before I painted the cabinets or added cabinets, or anything. Ready?
Kitchen, Before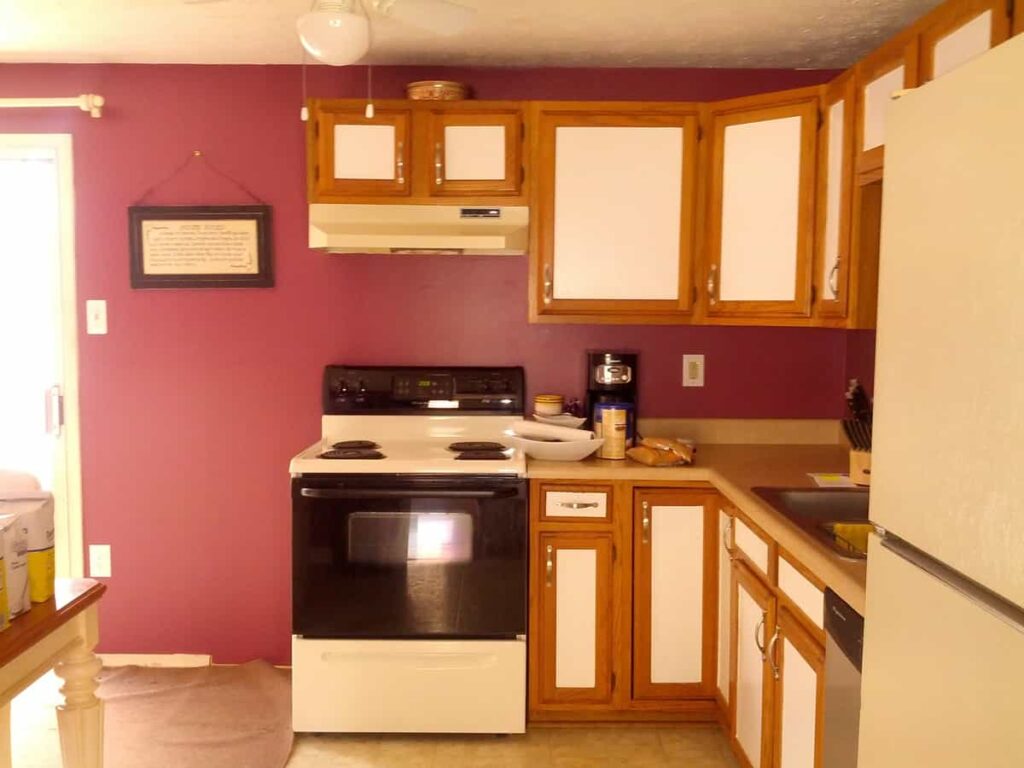 Six years later, the same wall looks very different!!
Kitchen, AFTER!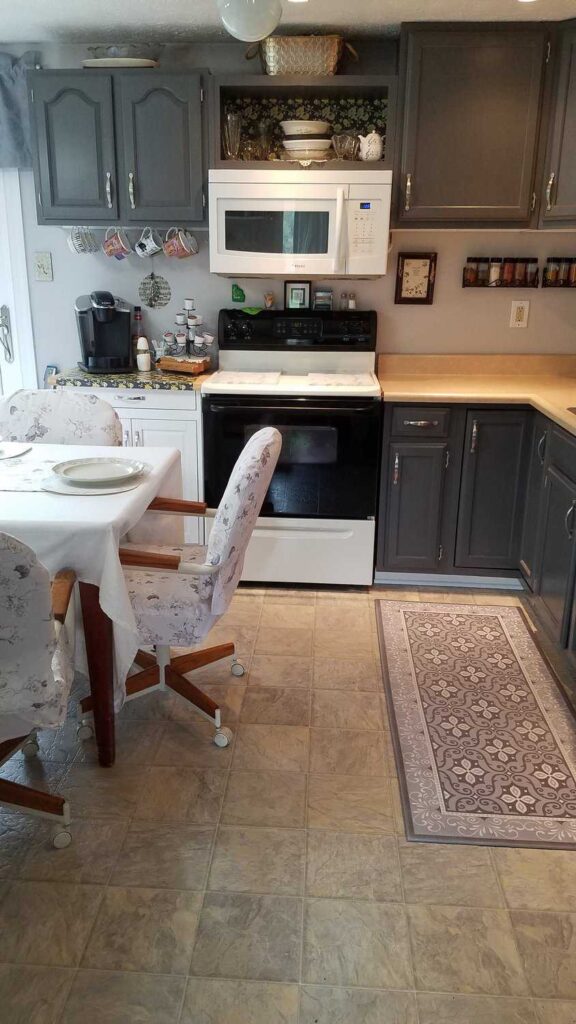 Now let's turn to the right, and face the sink wall. Ready for the Before picture? Rewind about six years…
Kitchen, Before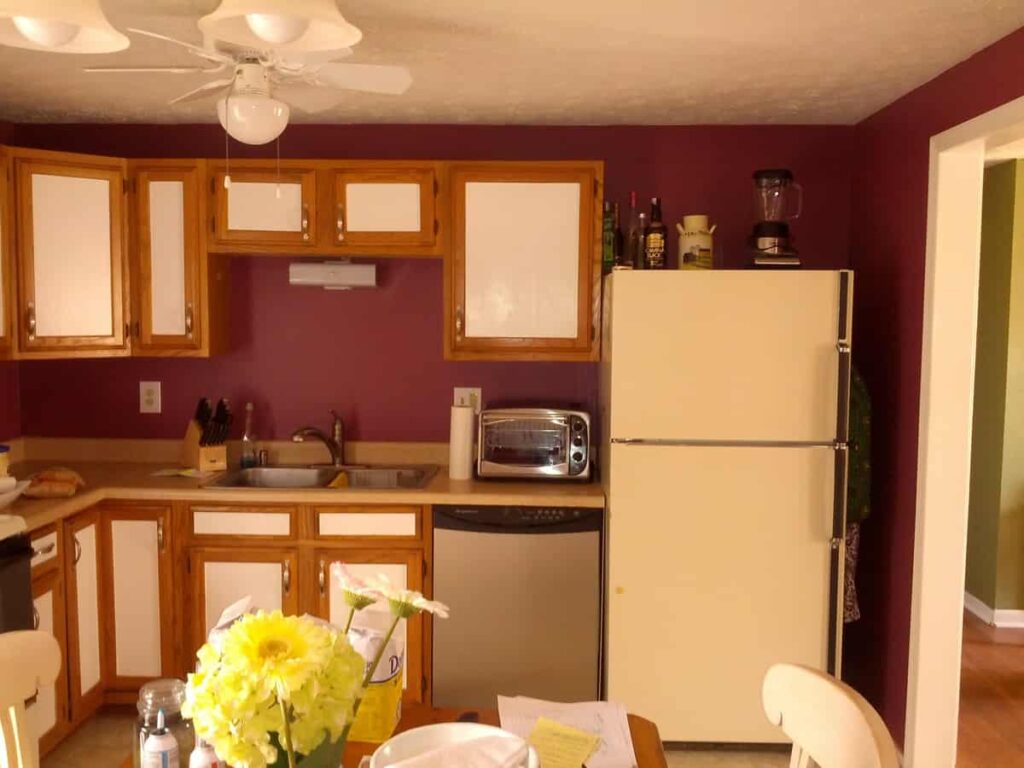 Move the refrigerator, take out the cabinets above the sink, move the cabinets to the ceiling, replace the flooring, paint everything, add accent tile, and …..
Kitchen, AFTER!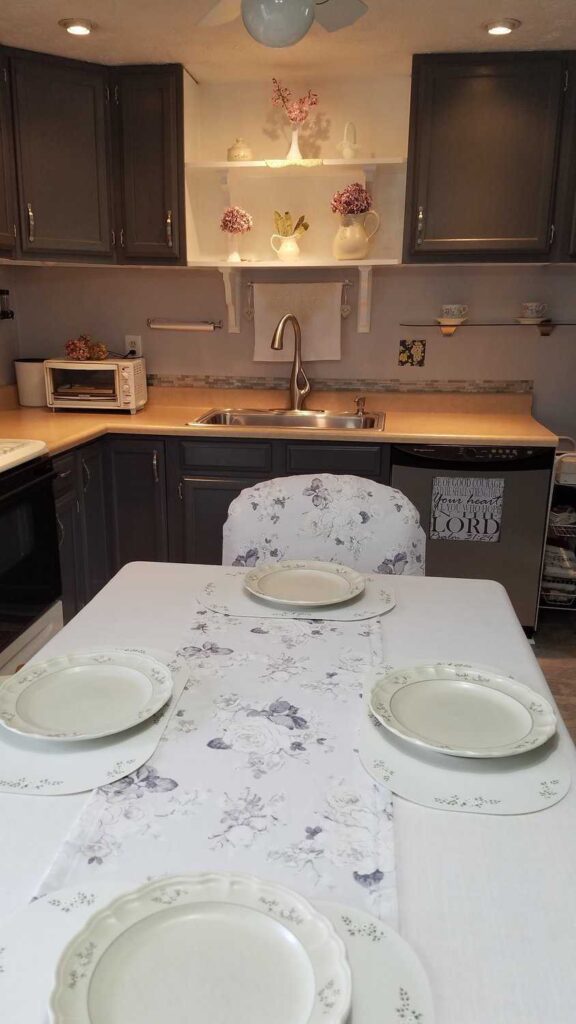 Now that you've seen the table, allow me to give you some more details about it. I was glad to have just enough fabric leftover from making the chair slipcovers to make a shortened runner for the center of the table.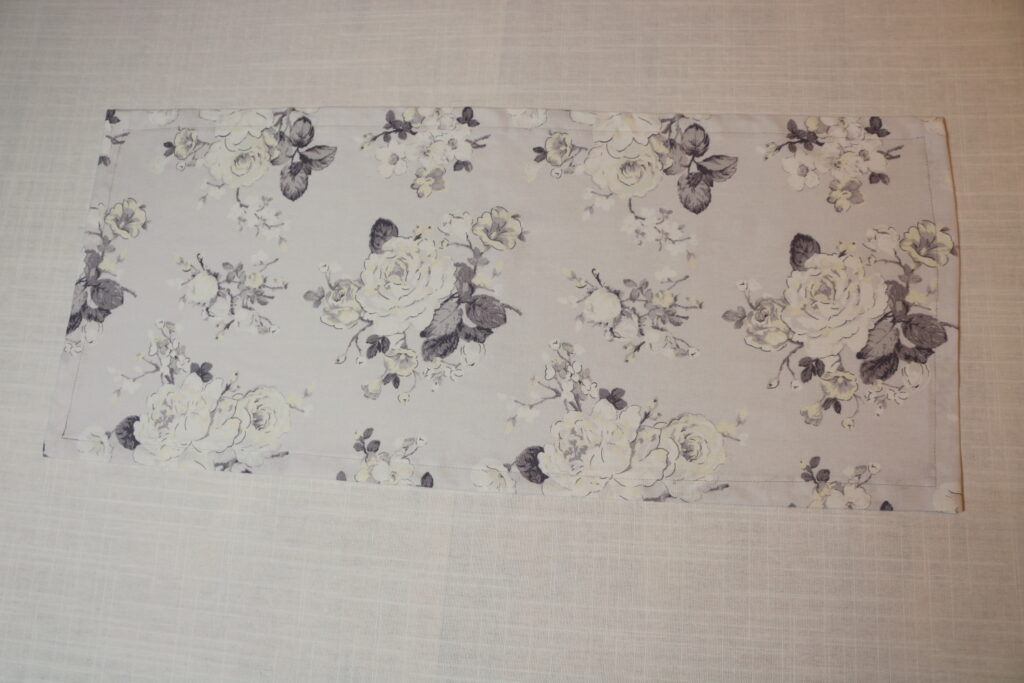 I sewed a very wide hem on it to give it elegance.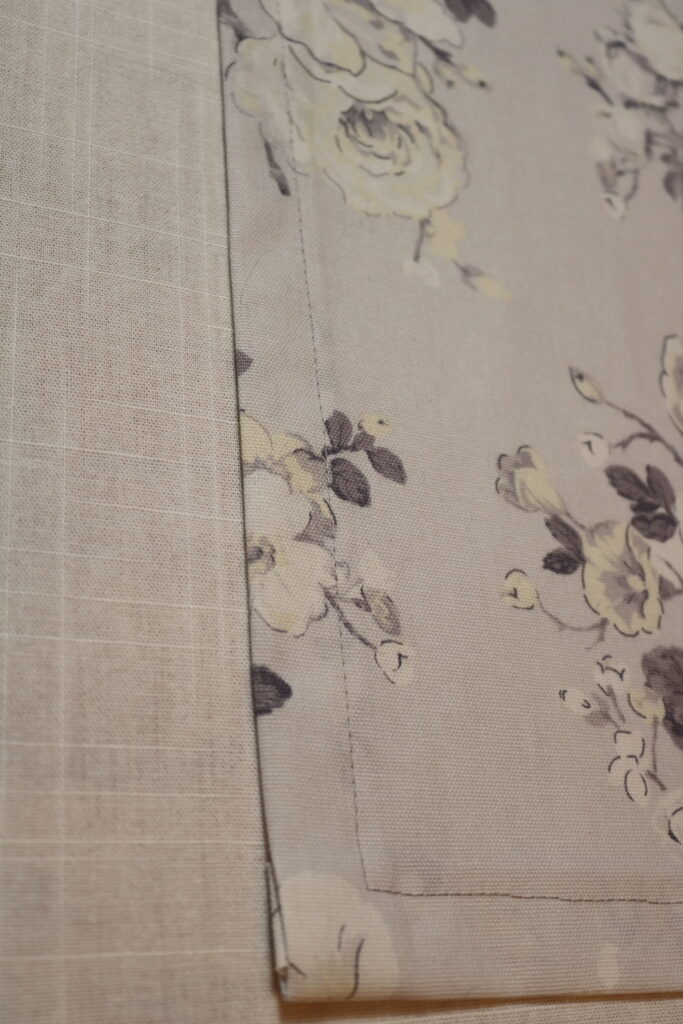 These are my Pfaltzgraff Heirloom plates and matching placemats. The plates are heavy and I like to use them at Christmas, Thanksgiving, and Easter. I've collected matching serving pieces and a few other things.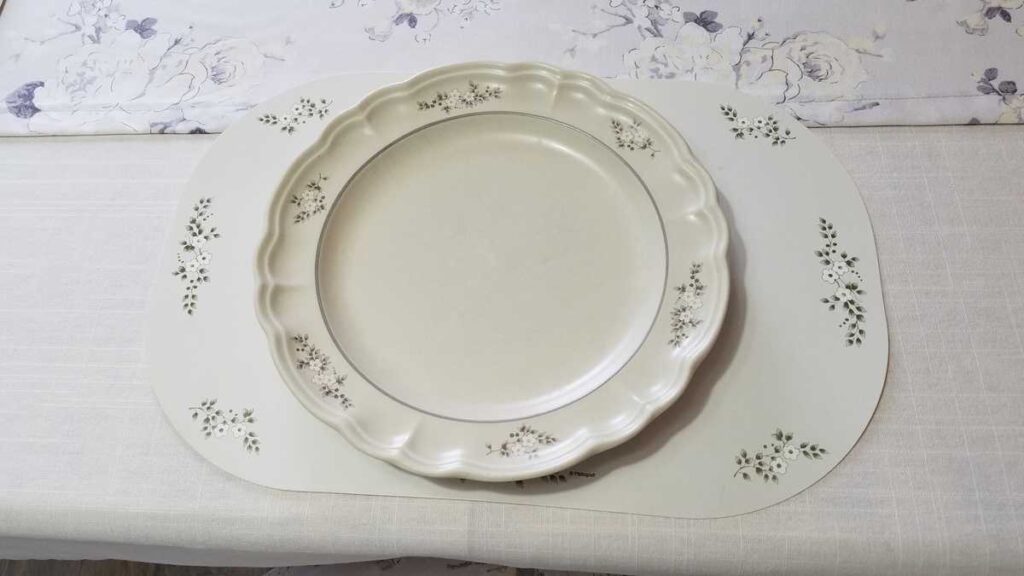 I'm usually so busy with other projects that I don't take much time to set a nice looking table. So to have coordinating slipcovers, table linens, and plates are a big deal!! Because it's the first time my table has ever looked all put together like this!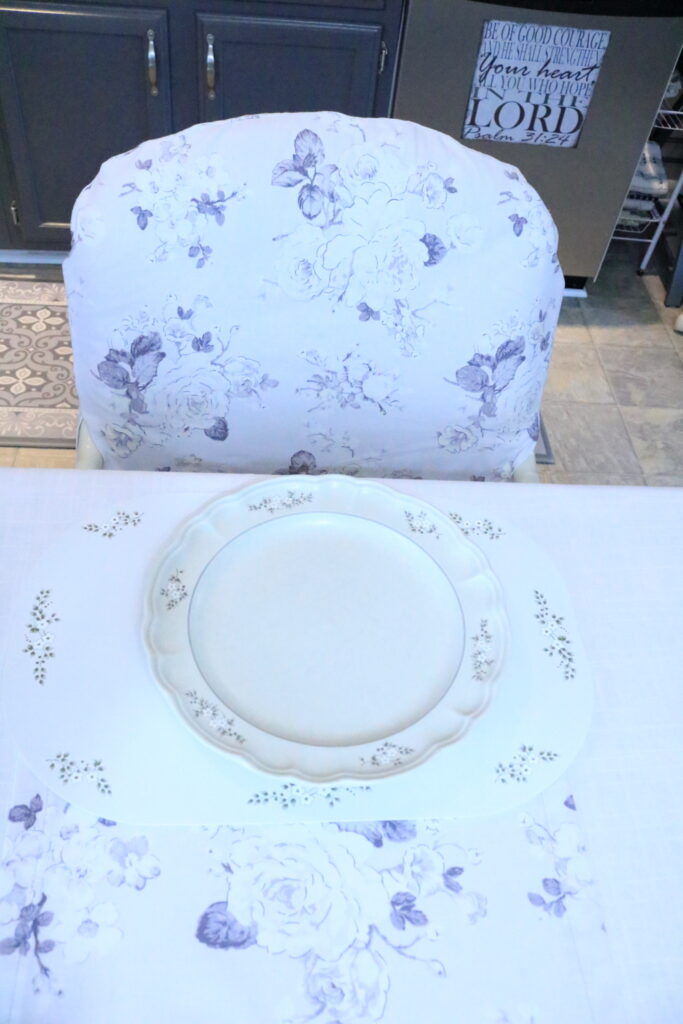 It does a lot for the looks of the entire kitchen, and maybe I will have to pay more attention to my table settings in the future. I do enjoy seeing other people's pretty table settings!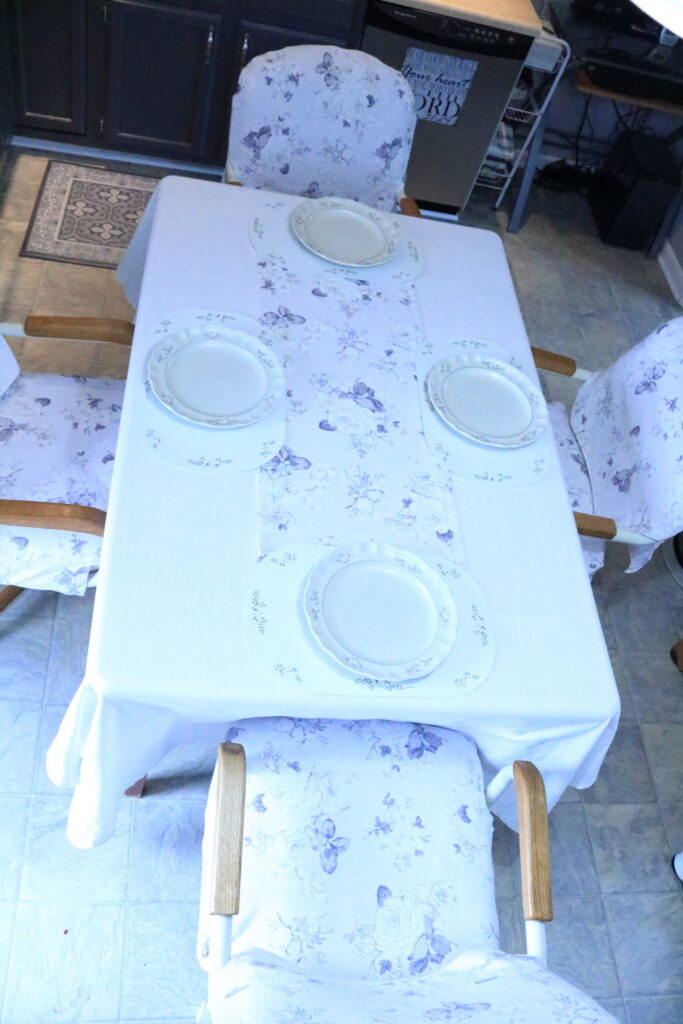 Since my children are still under age 10, I put a clear plastic cover over both the runner and the fabric tablecloth.
(Okay, the runner is fabric and the tablecloth is fabric, but just between you and me, that tablecloth was an Ikea curtain in its former life!  Annnd that just gave me an idea to do a post for you showing all of the ways I have reused those curtains... Would you like that?)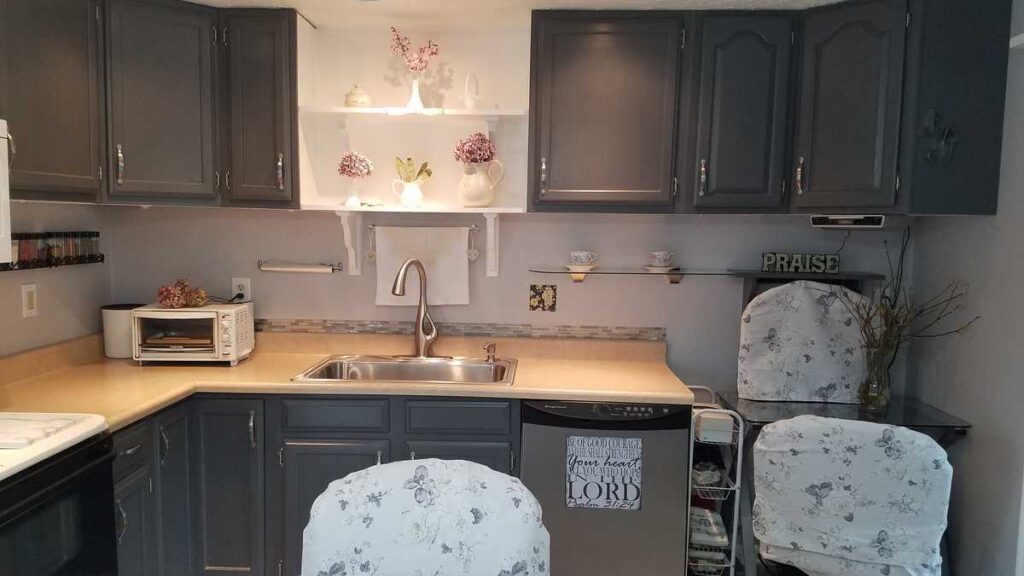 Here is one last AFTER picture for you, showing as much of the kitchen as I can all in one shot. The doorway to the living room, and the fridge are out of the frame to the right, and the patio doors are to the left.
I hope you have enjoyed seeing how much my kitchen has changed over the years! I would encourage you that if you want to make changes to your kitchen, then start small like I did, one light switch cover at a time.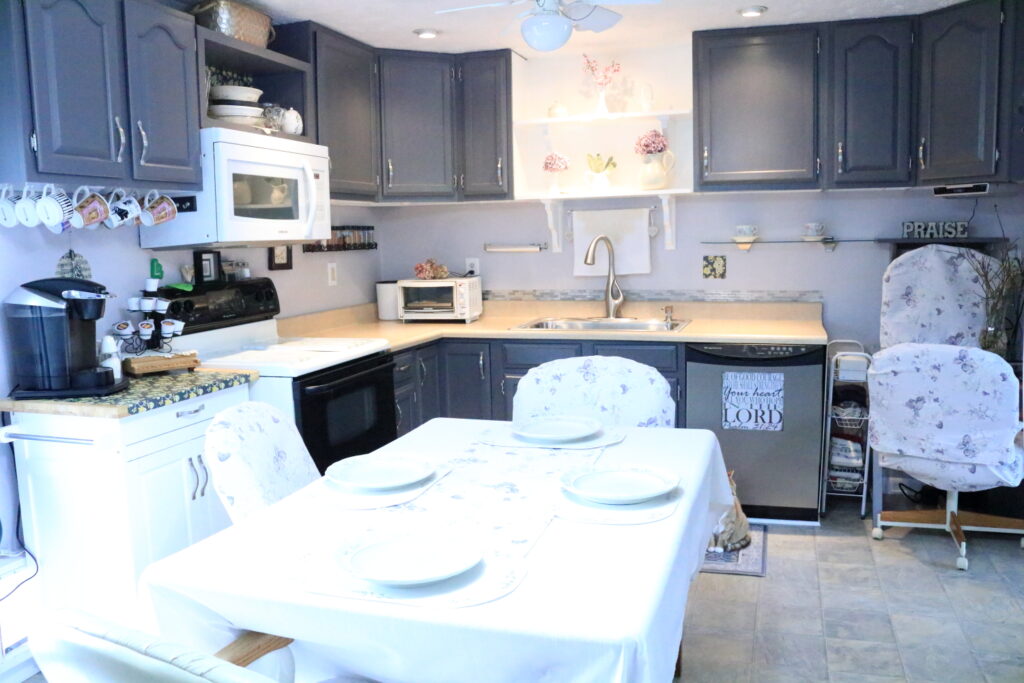 Kitchen Update Ideas…