Last year I really enjoyed making a Christmas Tree out of my Floor Lamp. I left the branches on my lamp all year long, and this year I did something a little different with it!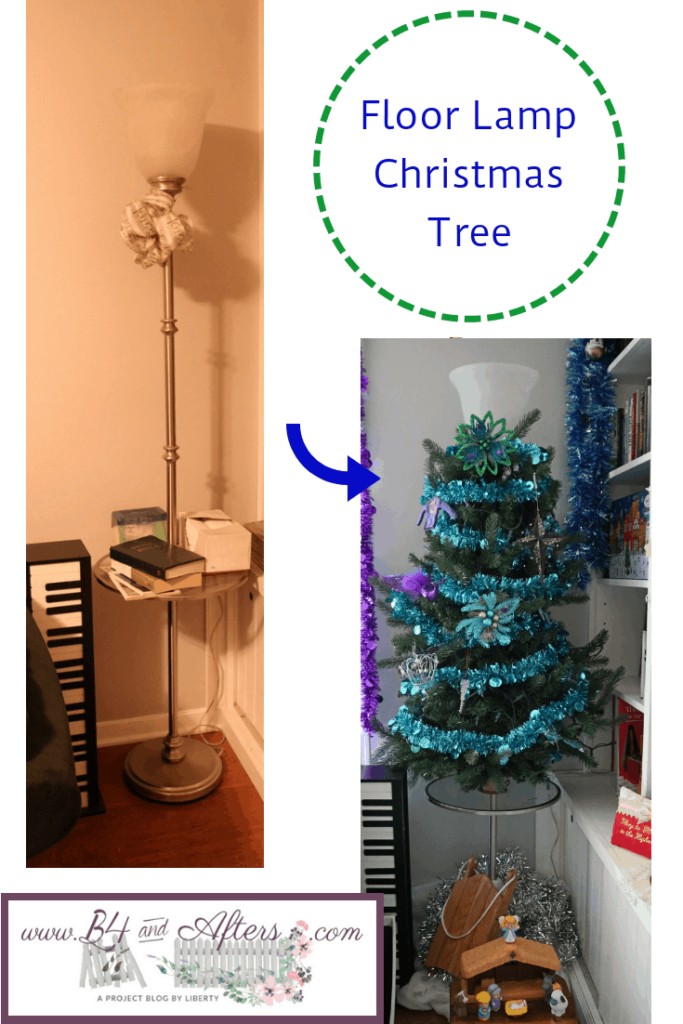 (*This post may contain affiliate links. By purchasing anything from these links, I may receive a small commission at no extra cost to you. More information is available on my
Disclosure
page.)
Let me review how I made the floor lamp. I started by putting a lightweight wrapping paper cardboard tube around the pole so that I would not damage the finish. I cut a slit up the side of tube, and then secured it with masking tape. Then I gradually added branches from an old Christmas tree that my neighbor had thrown out. I used the wire branches themselves to wrap around the pole, like built in twisty ties.
Before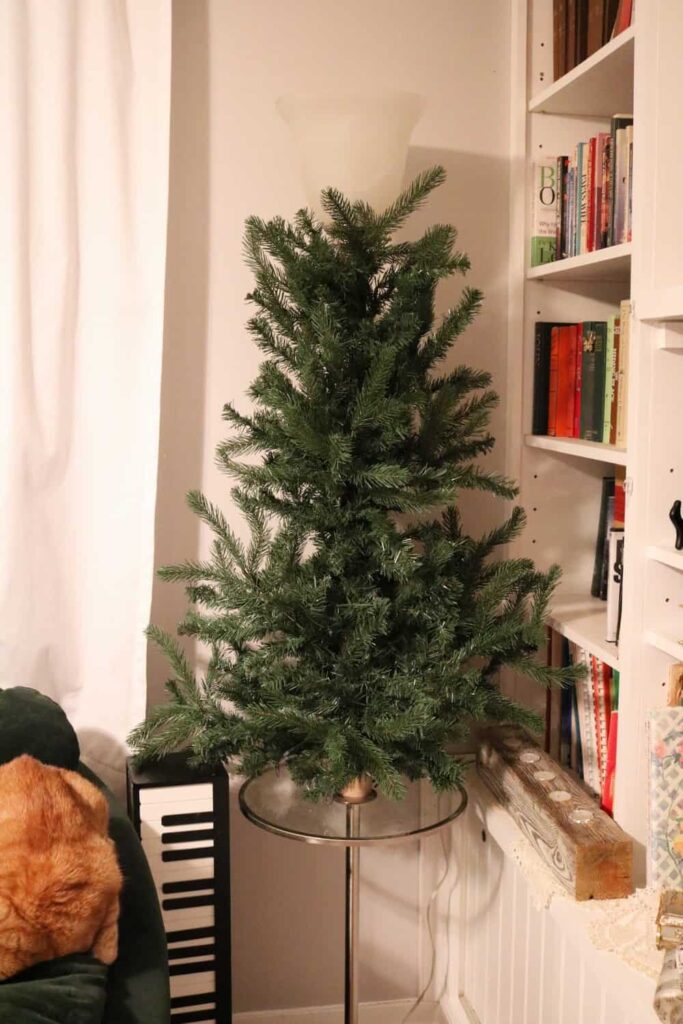 This year, someone gave me some pine cones. They are long ones, and the pine sap on them gives them naturally white tips. I did not alter the pine cones at all! I laid them in among the branches. That's it! I did not even have to tie them on. Between the shape of the pine cones and the needles on the branches, they just stay on by themselves.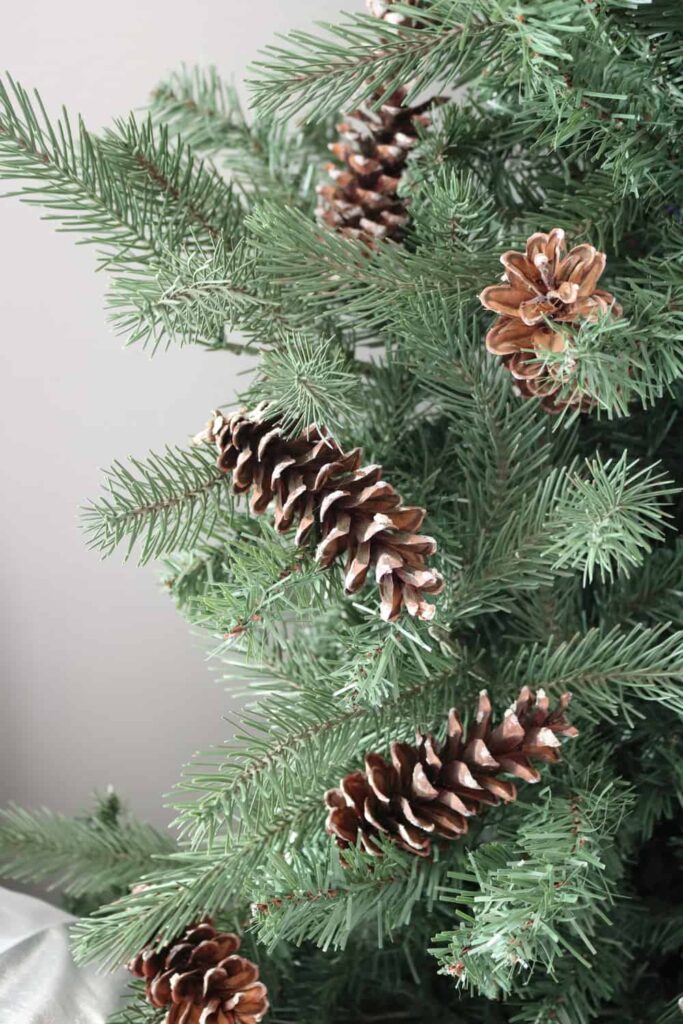 I added more and more pine cones until I thought it looked right.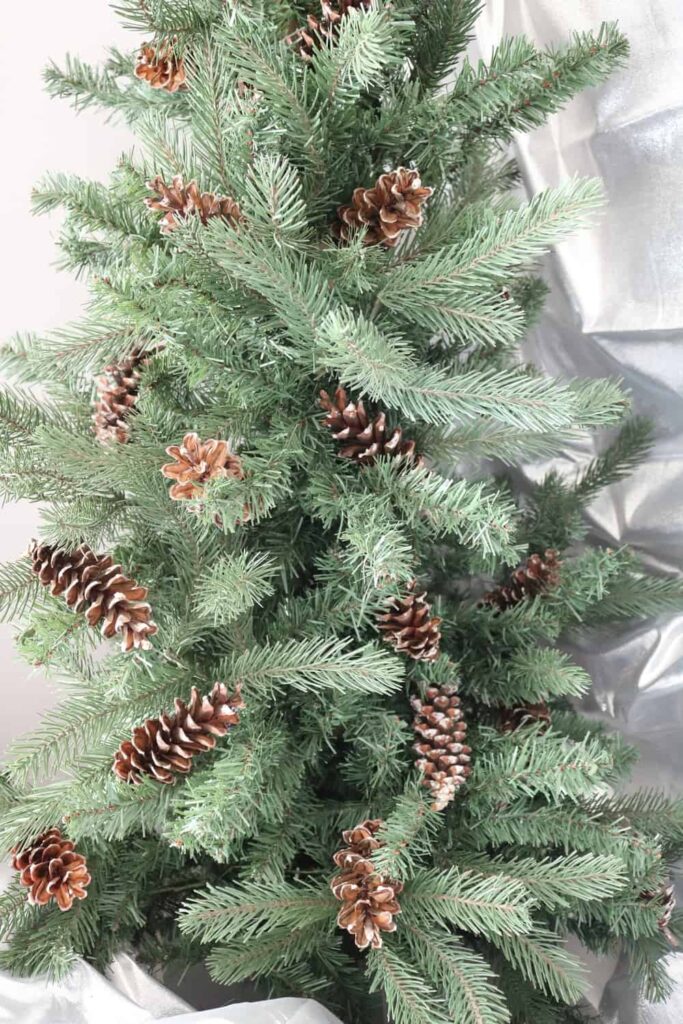 And here is the end result! Simple, practical, and beyond frugal, because my pine cones were free!! What do you think?! Would you add something else to this tree, or leave it as it is?
AFTER!!