Last year someone gave me some leftover metallic confetti. There are so many neat things that you can do with it! Mine has maple and oak leaves, acorns, and pumpkins. This fall pine cone tree is one of three things that I made with them.
Before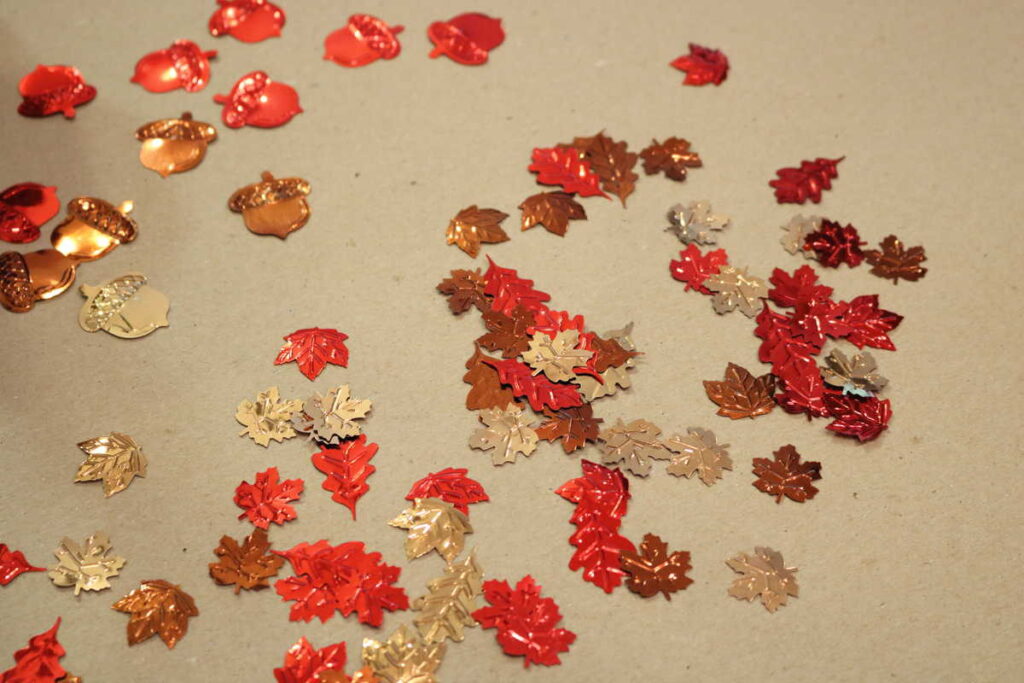 (*This post may contain affiliate links. By purchasing anything from these links, I may receive a small commission at no extra cost to you. More information is available on my Disclosure page.)
With my low-heat mini hot glue gun, I attached the confetti to toothpicks.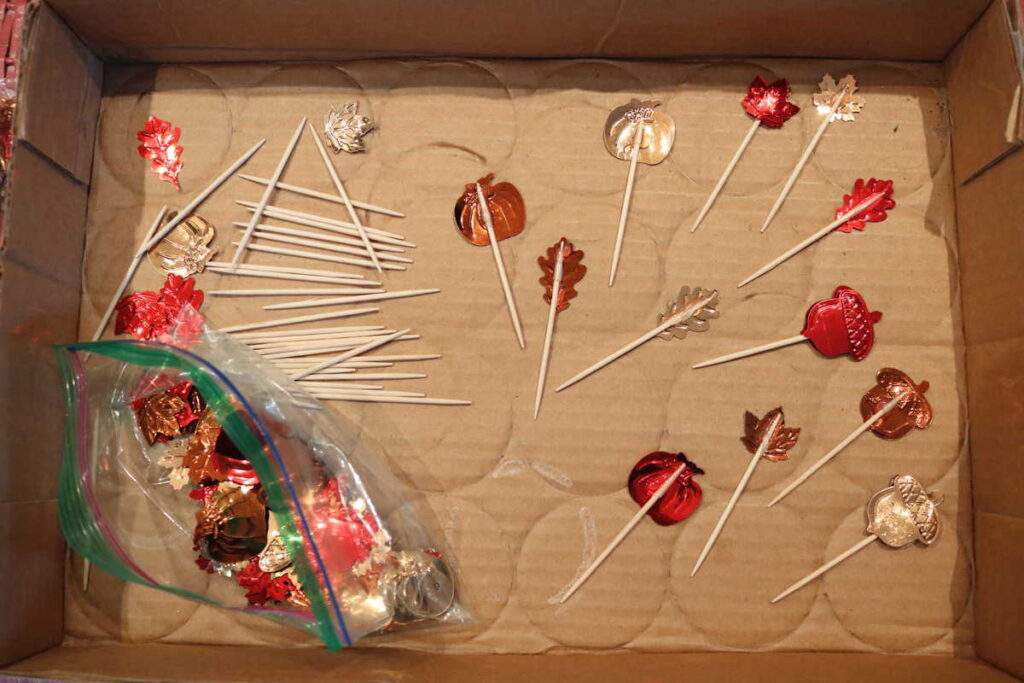 I wouldn't use a high heat glue gun because the glue did melt through the shapes a little bit.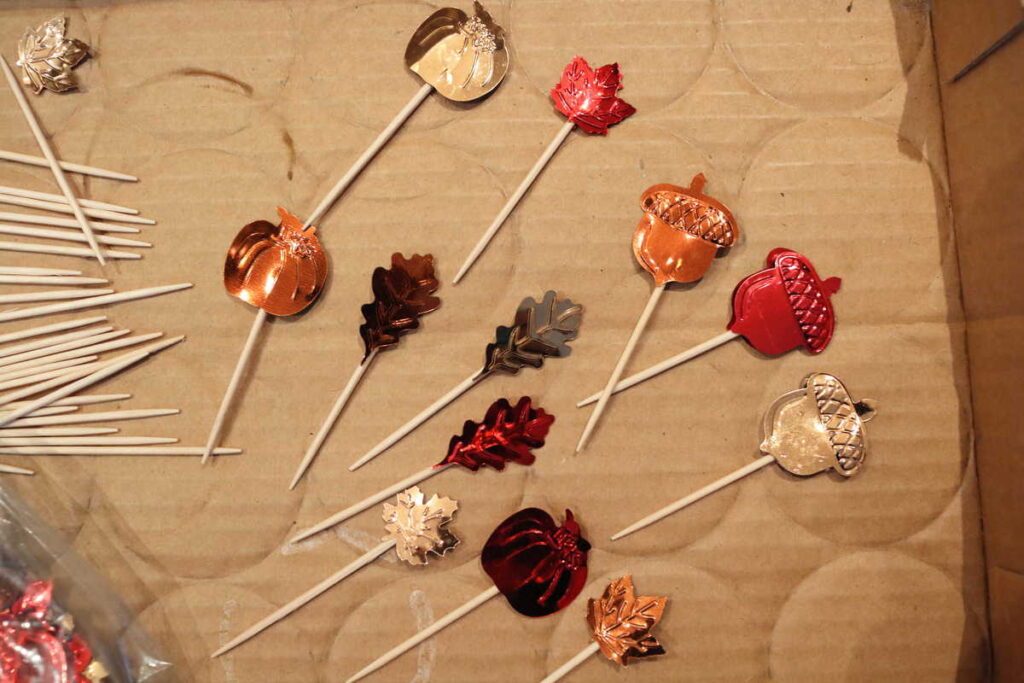 Here's a closeup. You can see the melting on the red leaf.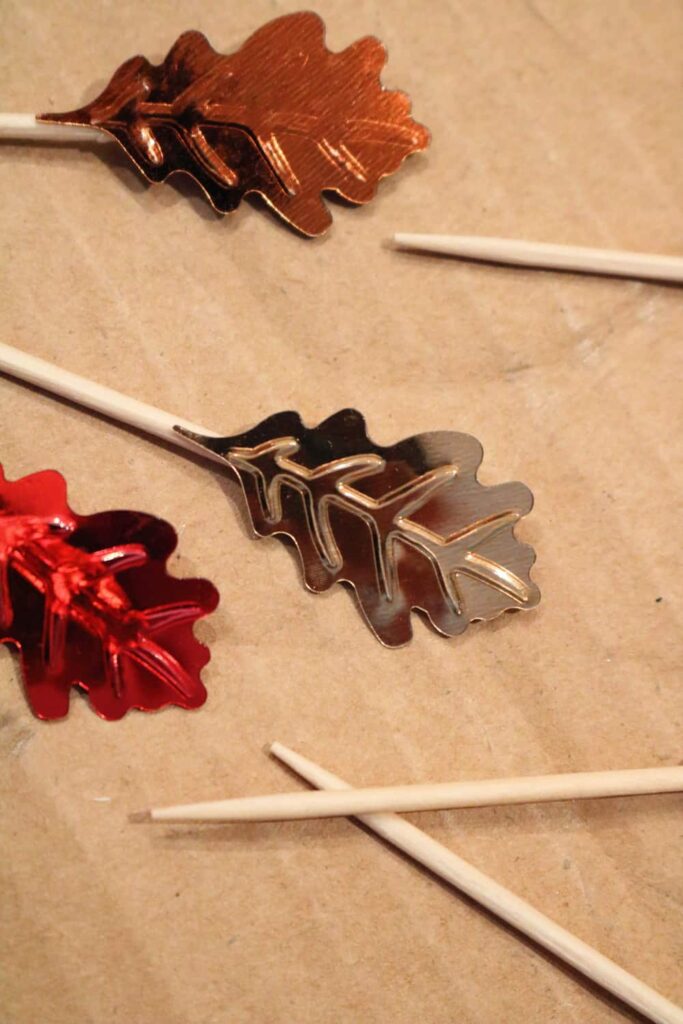 I made the picks to stick into my Miniature Pine Cone Tree. I have decorated this tree in many different ways. It has been so fun!
AFTER!!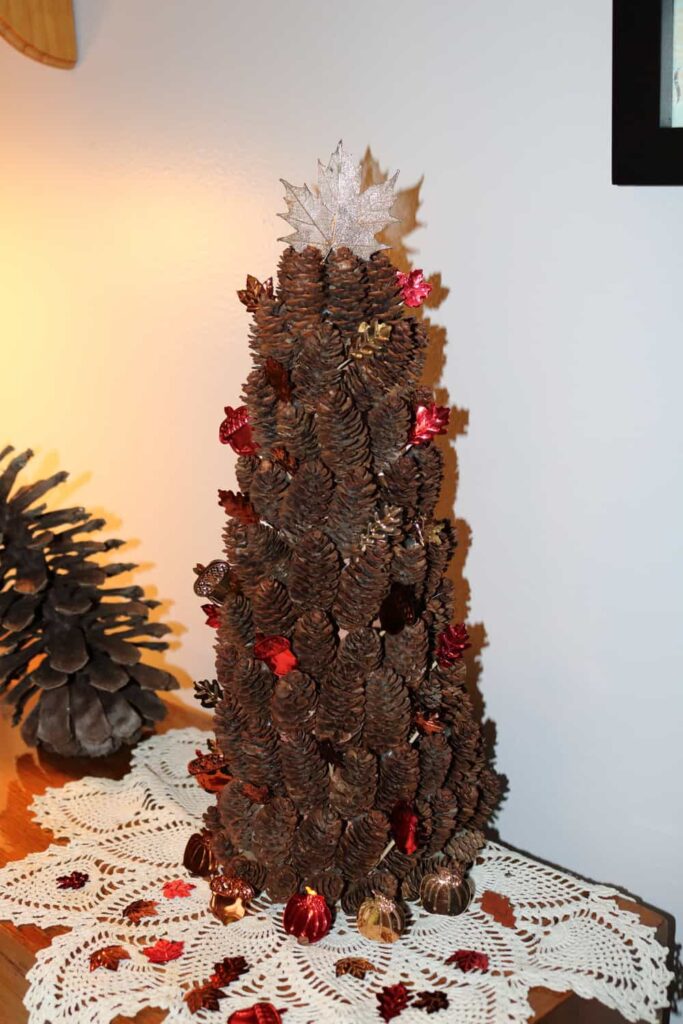 I have this tree sitting on my piano this year. Here is a closeup of the base of it.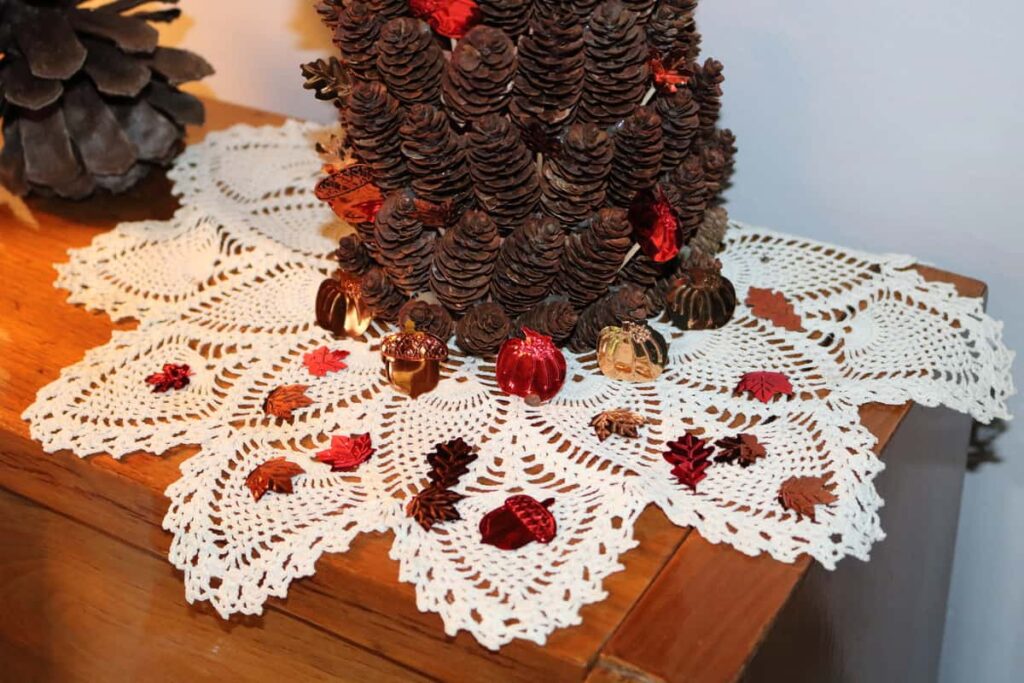 For the top, I draped a maple leaf necklace that I have, made from a real maple leaf. You can't see the chain in the picture, draping down the back of the tree.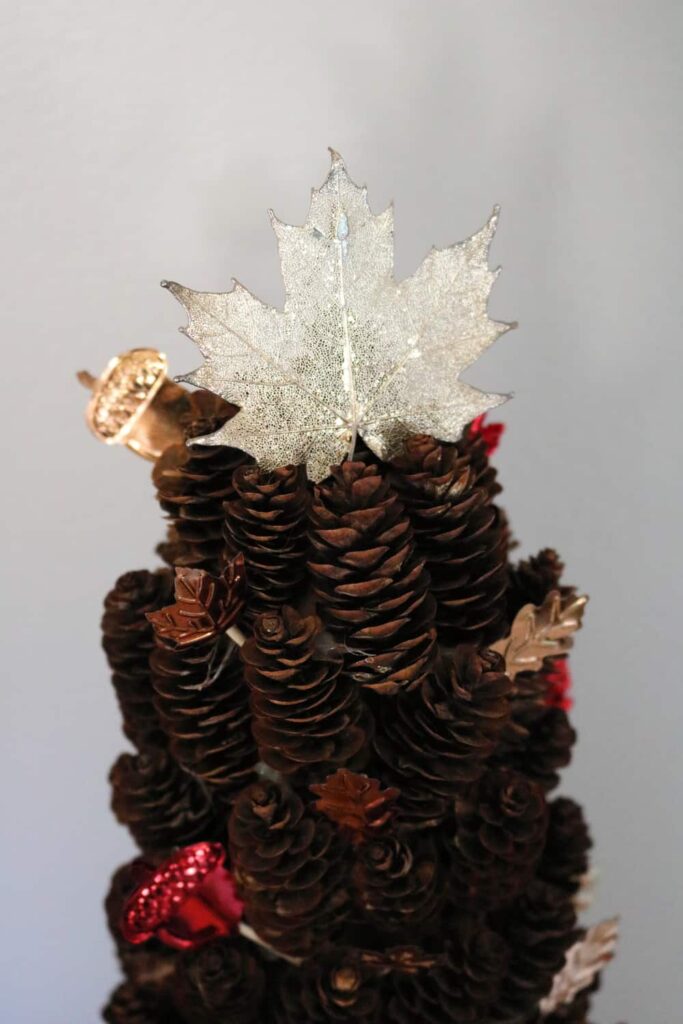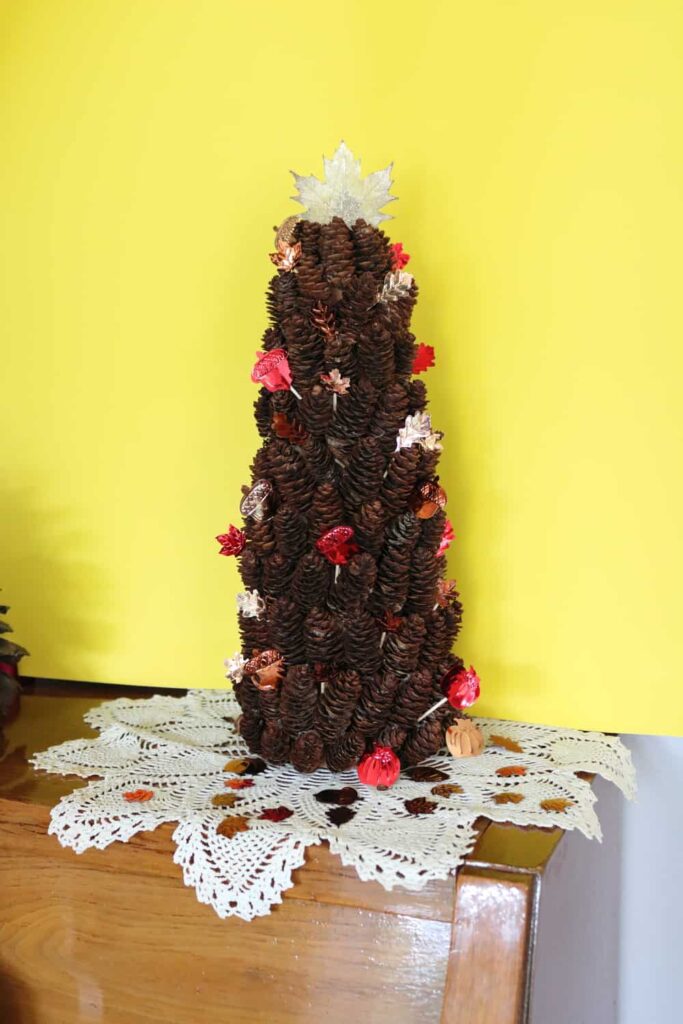 Have you ever wanted to make something out of pine cones? If you want to and haven't done it yet, what is delaying you? If it is something that I can help with, let me know!