Fireworks Pine Cone Tree
This post contains links to affiliate websites, such as Amazon, and we receive an affiliate commission for any purchases made by you using these links. We appreciate your support!
It's time for another version of my pine cone tree! This is an easy and simple idea using red, silver, and blue fireworks party picks. I ordered mine years ago and hadn't used them up yet. I don't see my exact toothpicks online so I linked some similar party picks.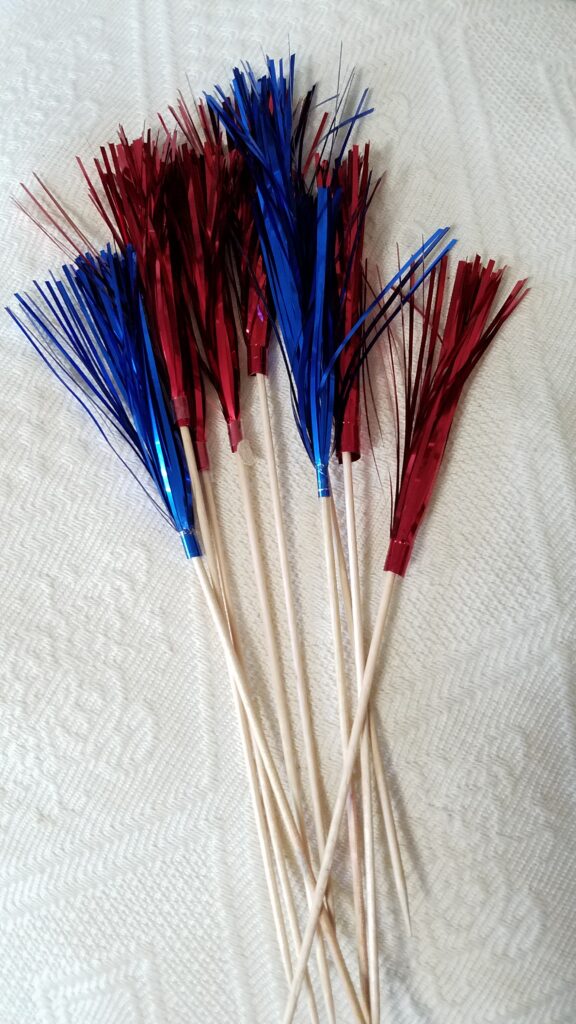 I taped together red, blue, and silver cocktail picks until I had used up all of my silver ones. Then I taped red and blue ones together, pictured below.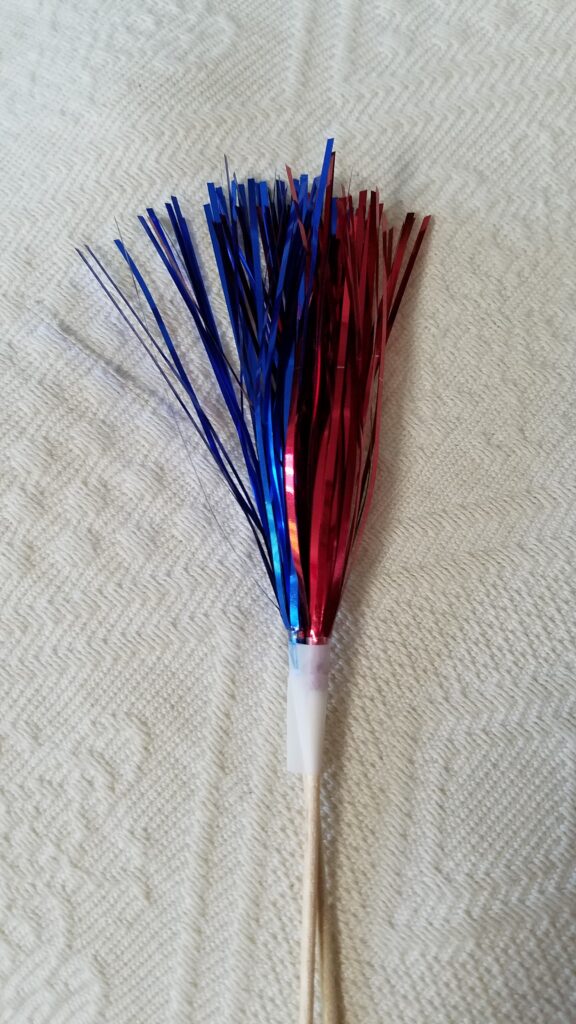 After taping them together, I used scissors to cut the toothpick ends off a lot shorter, as pictured.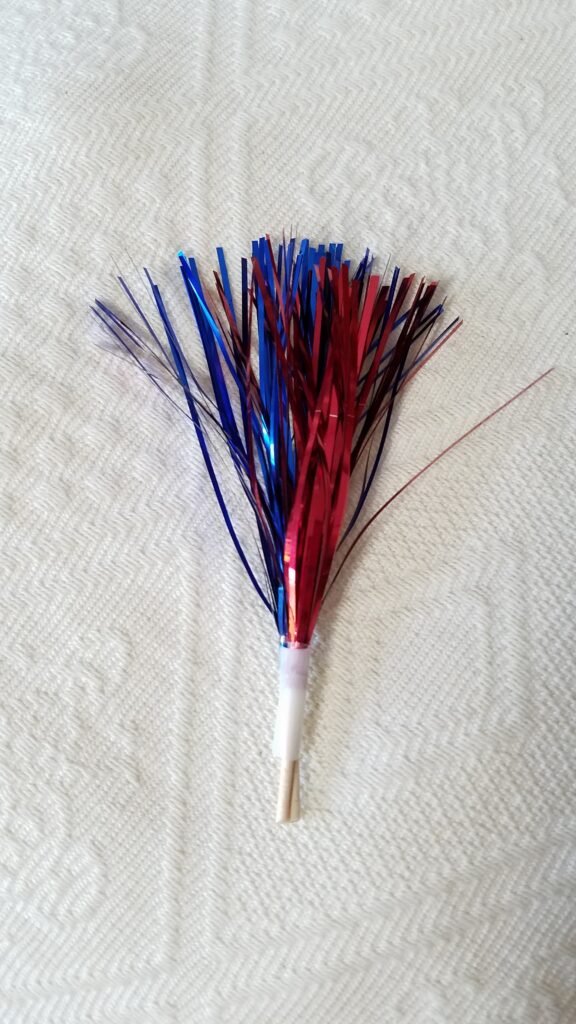 Then I poked them into my Pine Cone Tree, between the pine cones!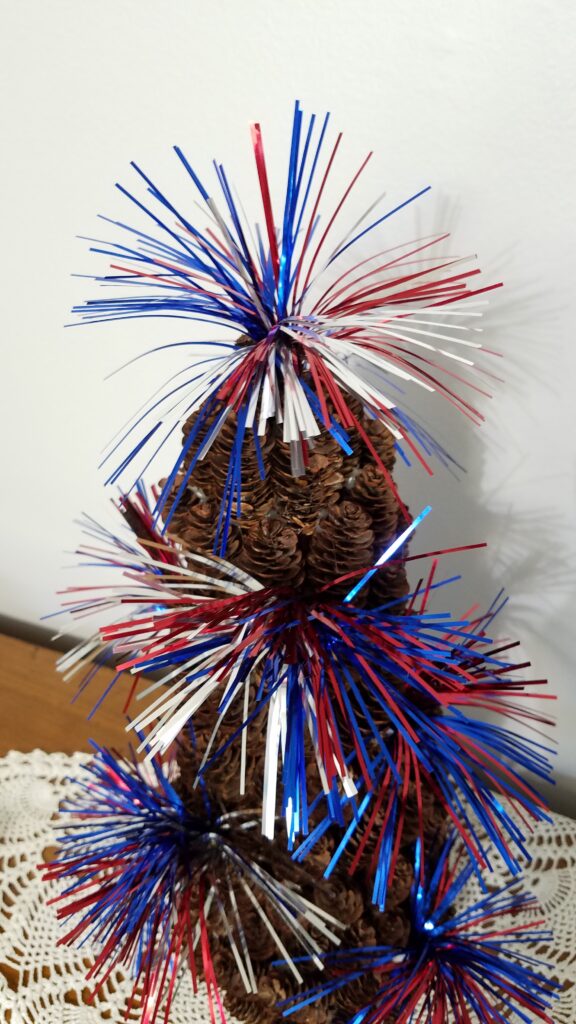 I like the bursts of color sticking out, just like fireworks when they explode in the sky. Happy Fourth of July!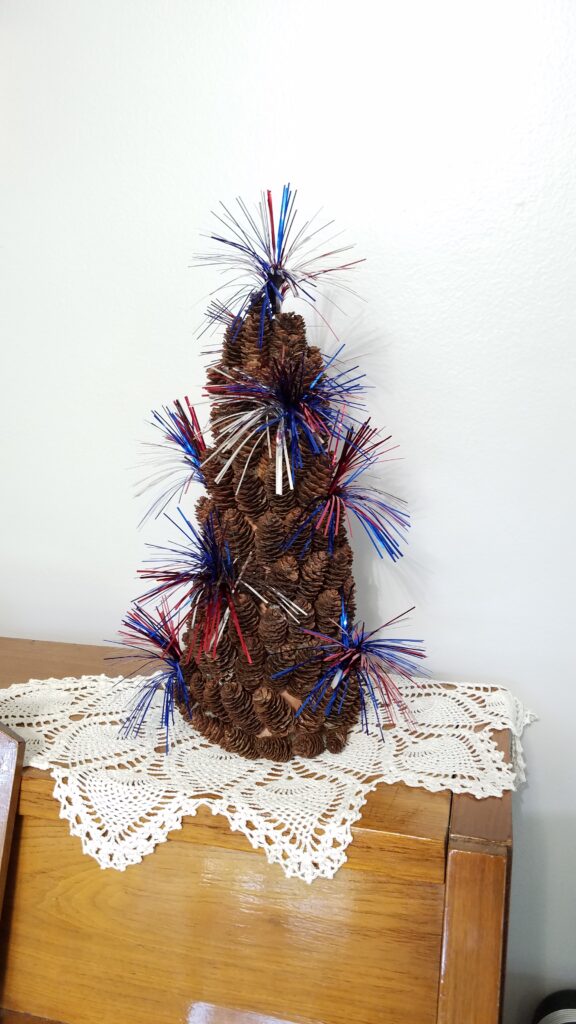 You can see all of the other Pine Cone Tree versions in the collage below.