Jingle Bell Pine Cone Tree
Over a year ago, I created this miniature pine cone tree with some small pine cones that I had gathered after my husband cut a neighbor's tree down.
Before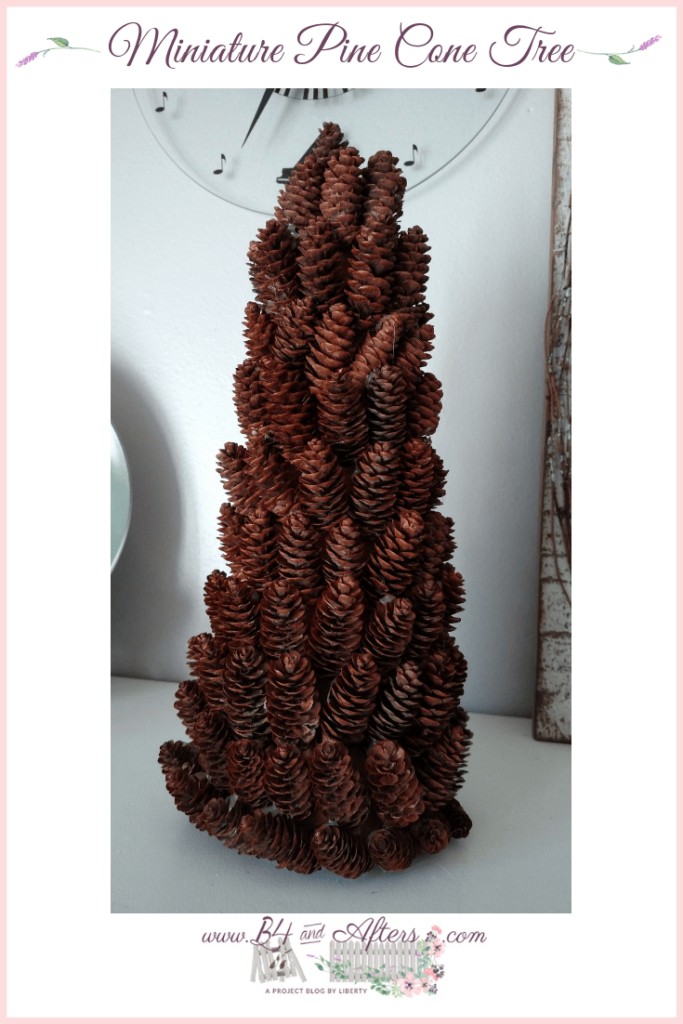 (*This post may contain affiliate links. By purchasing anything from these links, I may receive a small commission at no extra cost to you. More information is available on my
Disclosure
page.)
After that I began decorating it for different seasons. The first season was Christmas, last year. (To see all of the other ones, Click Here.) Well, it may come as no surprise to you that I have decorated it a different way this Christmas! And once again, I used what I had on hand already.
I save things, in case I get a chance to use them again. This time I had saved some little jingle bells. I don't even remember where or when I acquired them. I strung them on four red pipe cleaners. I twisted the ends of the pipe cleaners together, to make one long strand. Then I wound it around the pine cone tree.
I thought this little angel looked great for a tree topper.
AFTER!!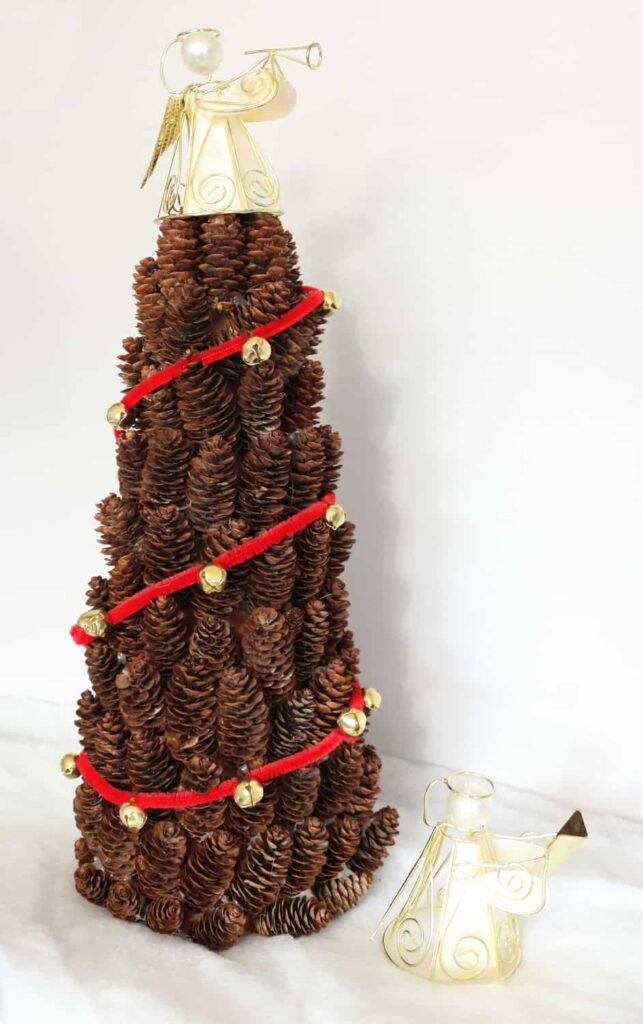 The angels were gifts to me long ago. Here is a close up of the tree for you.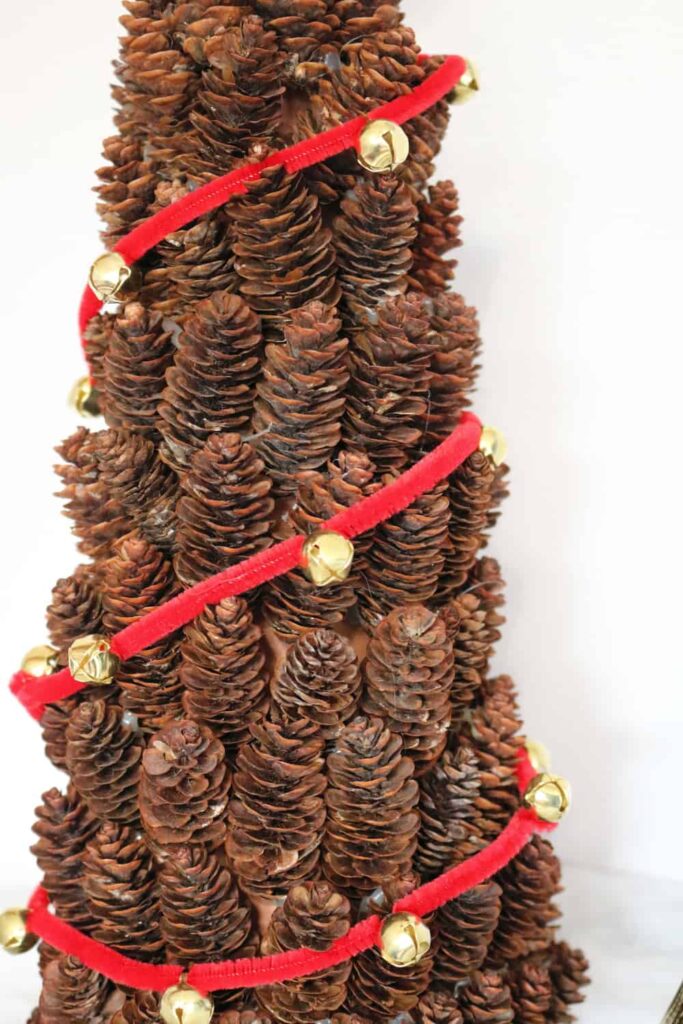 I have a little Christmas gold and red pillow that coordinates with it well.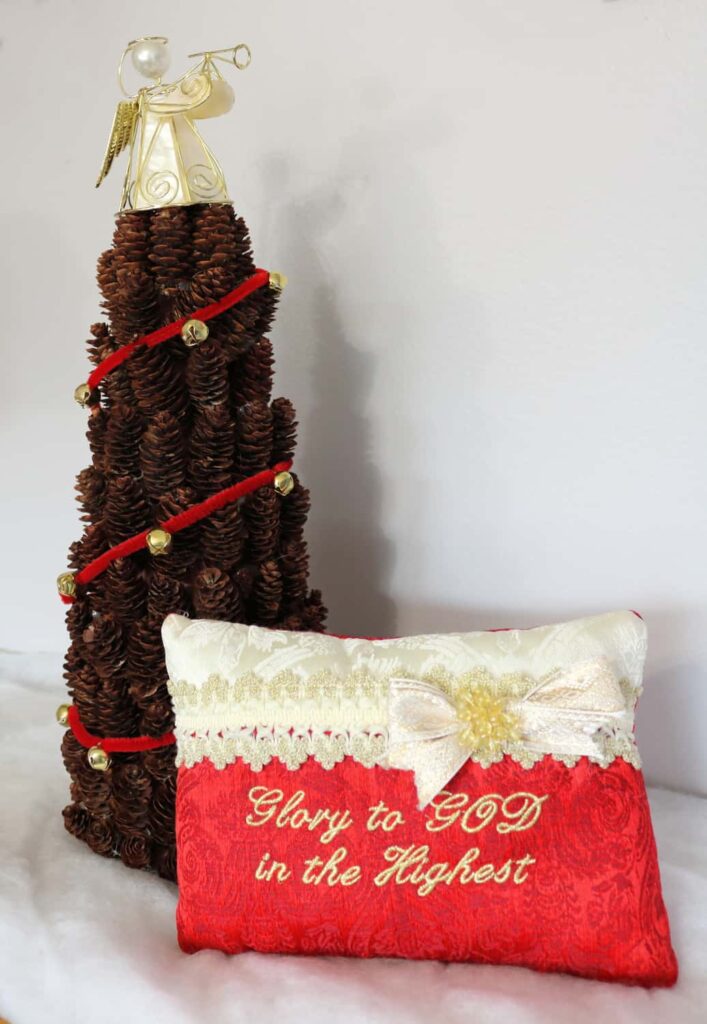 So there it is– simple red pipe cleaners and gold jingle bells. Which Christmas version do you like better, last year's or this year's?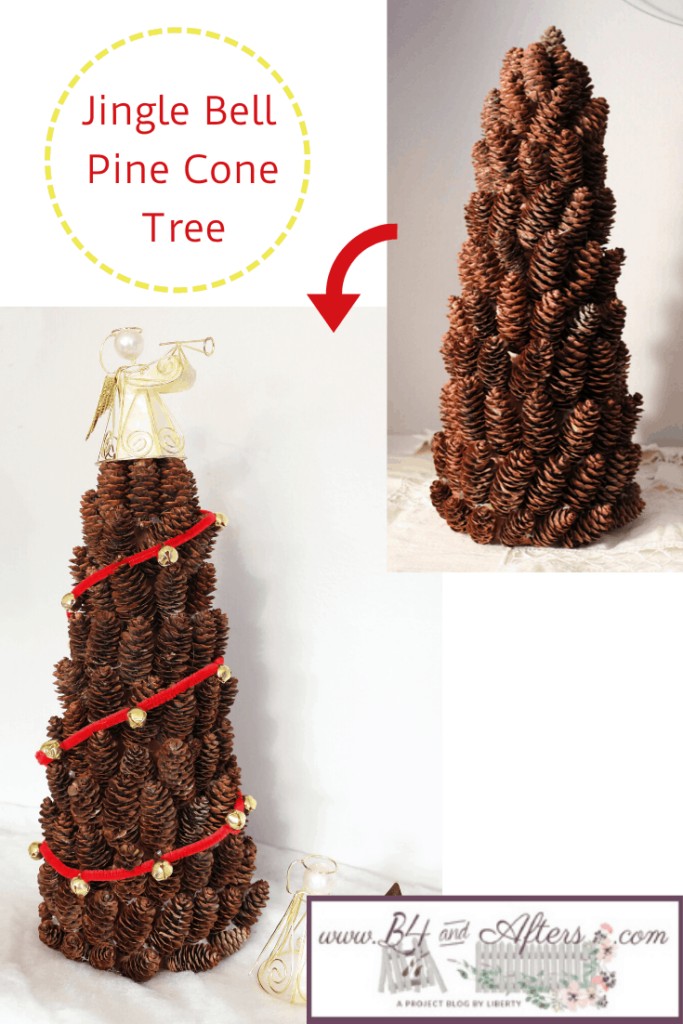 To see the other ideas of how to decorate a pine cone tree, click on the picture below.