Merry Christmas! What I am Looking Forward to:
Merry Christmas to you, and to me!! Guess WHAT?!!
We thought we would live in our rancher for the rest of our lives. It is small– 960 square feet plus the partially finished basement, which we live in as if it were all finished. I always said that we skipped having to downsize, because we were already living downsized…. but I was wrong….
This week we signed the papers and closed on a wonderful old fixer upper on 3 acres, a few miles from where we currently live. Are you surprised?? Are you excited??!!! I sure am!!!! Hurray! I can finally tell you all about it!!!
We plan to work on it for about 3 months before we sell our current house. I will take as many pictures and videos as I can… and if I'm not able to share them with you immediately, I will share them with you eventually.
Are you ready to see it???
Introducing…..
Century Farms by Liberty, Before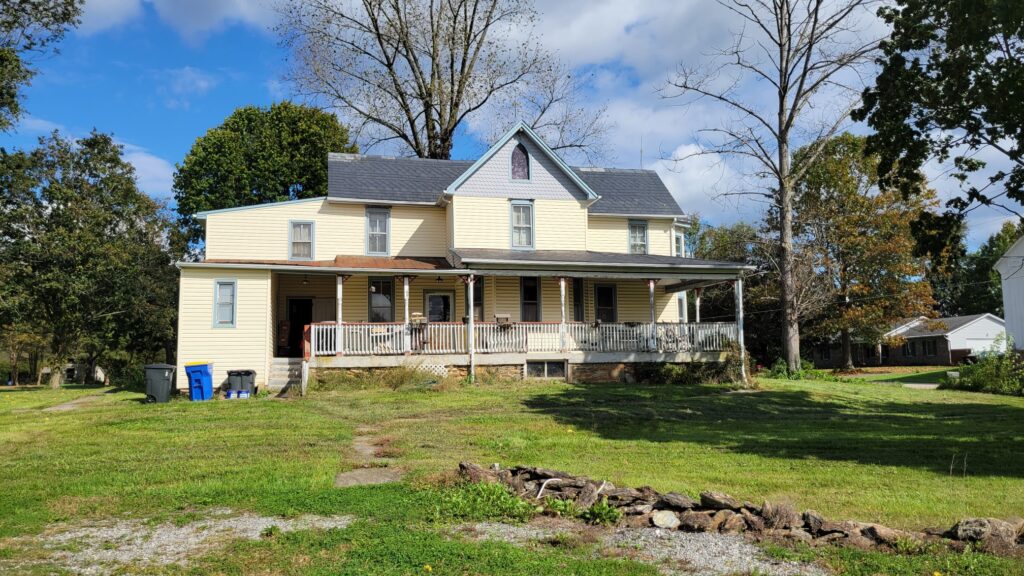 (*This post may contain affiliate links. By purchasing anything from these links, I may receive a small commission at no extra cost to you. More information is available on my
Disclosure
page.)
Yes, it needs a lot of help. It has an original slate roof! We hope it will last for many more years. The vinyl siding while outdated in color, is one of the best parts of this house.
So these are the things I am looking forward to in our new-to-us-old-house, written while still in our rancher so that I could remember what they are:
I am Looking Forward to:
The cat litter box not being in my bathroom…. I think it's going to be in the laundry room which may also be annoying, but at least I won't step on scattered litter anymore when I get out of the shower…
More than one person being able to move around in the kitchen.
A GARAGE!!!
Being able to shut the cat out of my craft area (I hope!)
Having the laundry room on the same floor level as the bedrooms.
Renovating everything, because it needs it desperately!
Redecorating everything– see above.
Plenty of wiggle room outdoors— and indoors!
A DINING ROOM!
More than 6 windows— about 53 of them, in fact.
A PORCH!! I had given up on my dream of having a house with a porch.
NOT A COOKIE CUTTER HOUSE! I love being different. All my life my name was different from other people's (and I still need to tell you about that). I enjoyed it. I've done everything in my power to make my ranch house as much un-cookie-cutter as possible. And now I've got a very un-cookie-cutter Victorian style farmhouse! Woo-hoo!
Being able to use my closet without disturbing my sleeping husband. And vice versa.
Aren't these stained glass windows amazing?! There are FIVE of them!! I don't plan to replace these, when we replace the windows.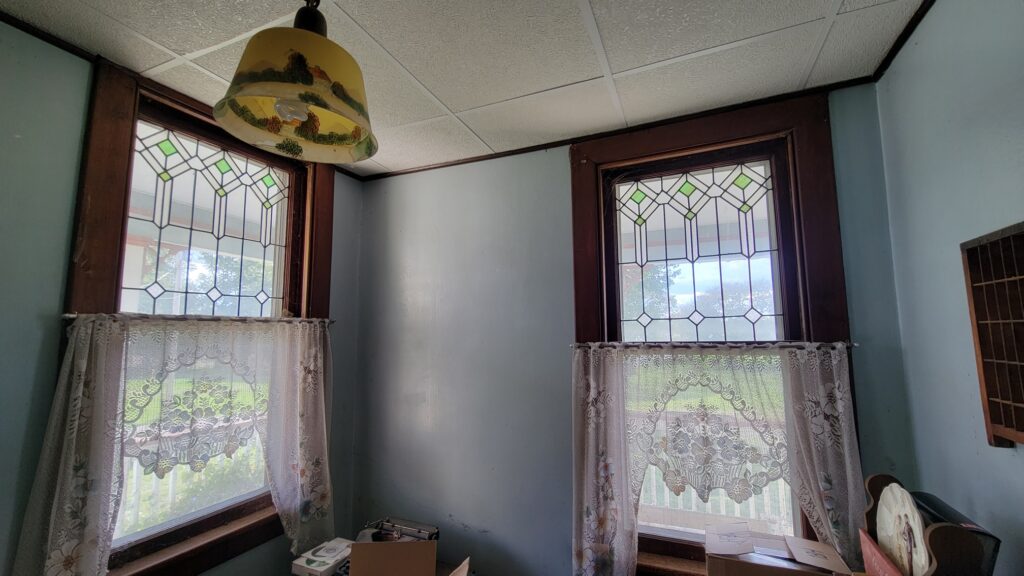 There is also a huge unfinished attic, that I hope to finish before too awfully long. There are many other things that need done first. By the time you read this, we will have started tearing into everything and getting started on the clean up work and demo.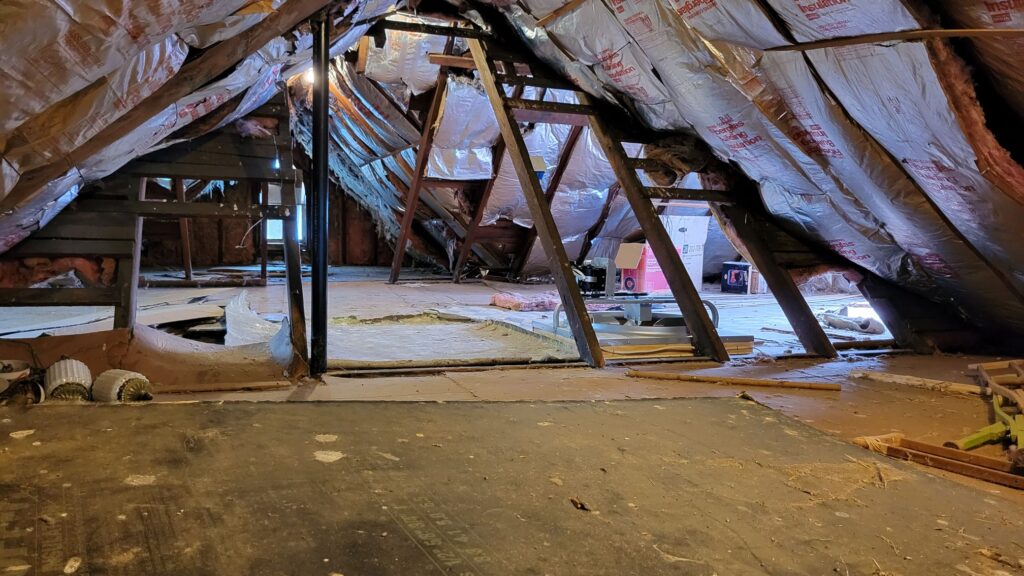 Well, now you know why I've been so busy lately, and why you haven't heard from me quite as often. I've been neck deep in designing a 2nd floor owner's suite, packing, and making a million other decisions.
I hope you are as excited as I am! I will be sharing "before" videos with you soon!
Stay tuned for a whole lot more Before and Afters!!