Adding Vinyl Stickers to the Basement Stairs
*This post may contain affiliate links to websites such as Amazon. By purchasing anything from these links, I may receive a small commission at no extra cost to you. More information is available on my Disclosure page. I appreciate your support!
*This post was featured at The Scoop, Over the Moon, and Thursday Favorite Things.
Recently I posted about how I painted a runner on my Basement Stairs. Before I began, I had planned to add this final touch. I hope it inspires you!
Stairs Before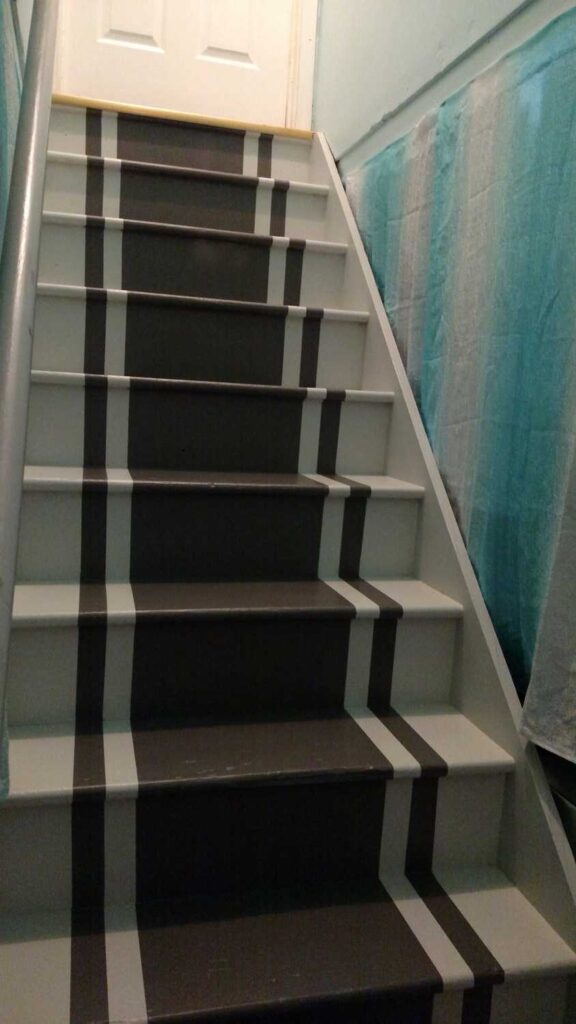 [sc name="This Post May Contain Affiliate Links"]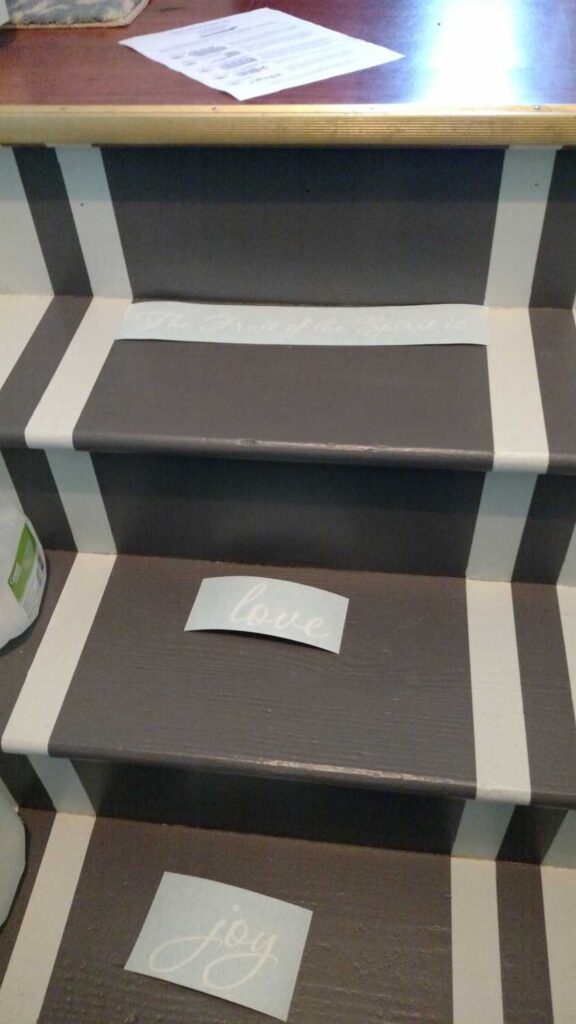 I had seen other pictures online where people have done all sorts of neat things to their stairs. They've added names, poems, numbers– they have even made the steps look like stacked books! I wanted to put a Bible verse on mine. I had just enough stairs to put The Fruit of the Spirit from Galatians 5:22 and 23. Perhaps you are familiar with "Love, joy, peace, longsuffering, goodness, patience…" etc.? In the book of Deuteronomy Chapter 11 it says believers were to put God's Word all over their house… on their door posts, on their gates– in addition to putting His word in their hearts and talking about it to their children. So I've tried to incorporate Bible verses into my decor where I can. This is one of those times!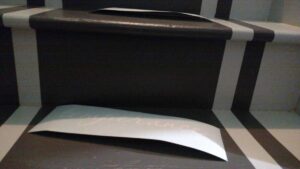 I found vinyl stickers close to the ones I wanted on Etsy for about $30. I messaged the seller to make adjustments to exactly what I needed/ wanted– and ta-dah!
I taped up each individual word sticker.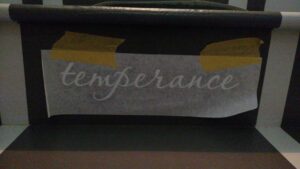 Then I flipped it up to take off the backing from underneath…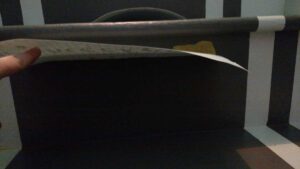 Then I pressed it back on, just the way I had it taped, and carefully pulled off the top.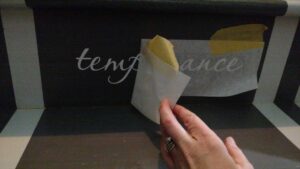 It was sooo exciting to see it come together! The color of the words matches my light accent color, so it gives the illusion that I painted the words, or used a stencil– but it was much easier than that!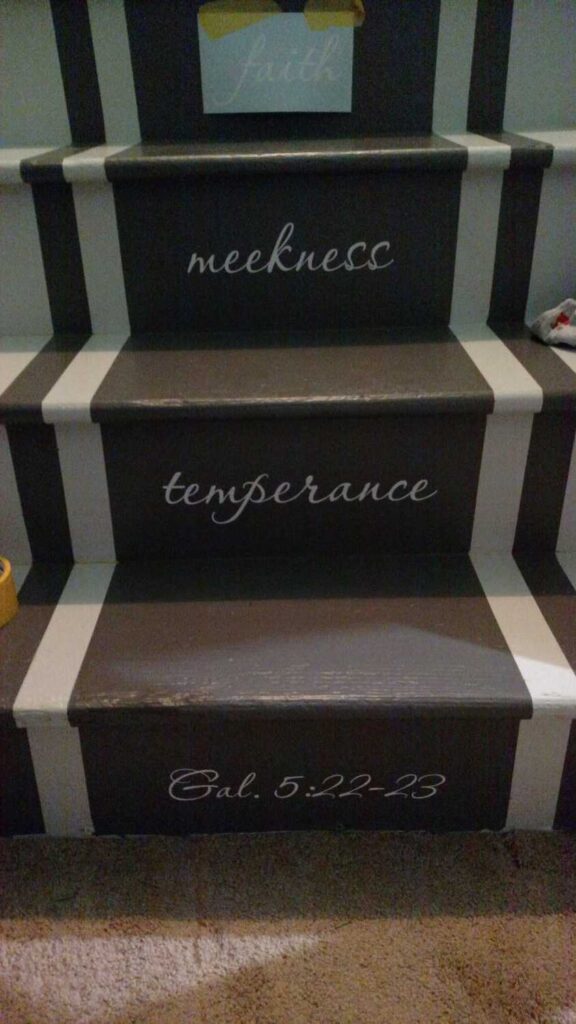 Words on Stairs After!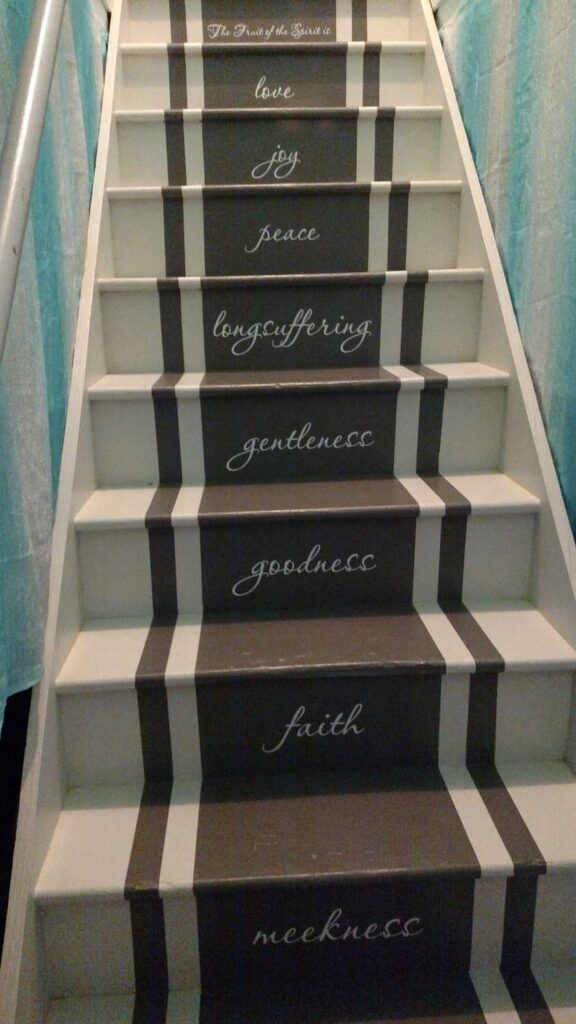 I did not put any clear coat on over the words. They have held up very well over time.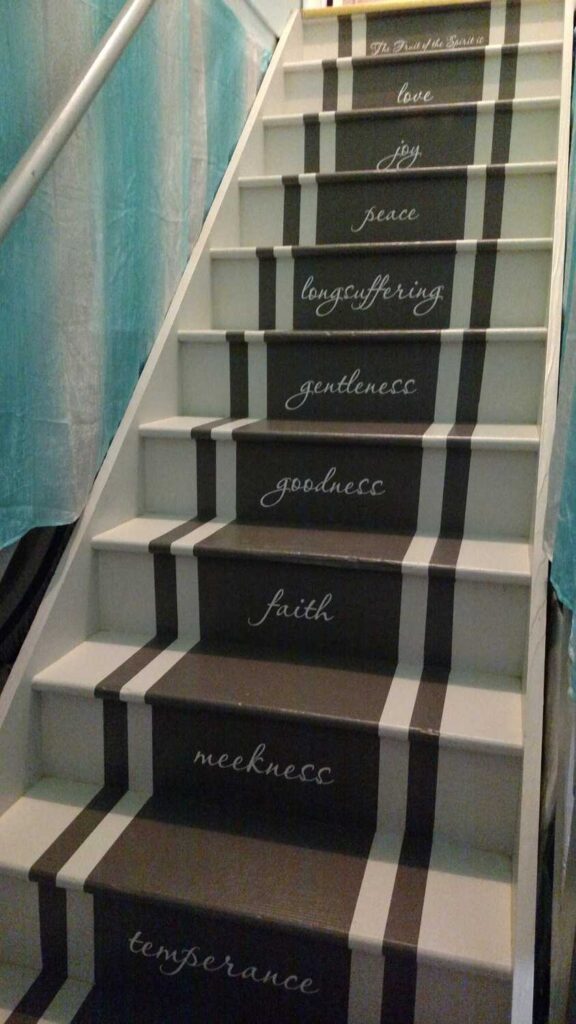 What do you think? Have you ever wanted to put words on your stairs??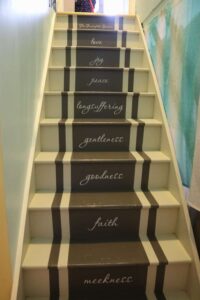 As I walk up and down these stairs many times every day, there are the reminders "stair-ing" me right in the face– to be kind, good, long-suffering, to be full of faith.