How to Make Laminated Stickers With a Cricut
This post contains links to affiliate websites, such as Amazon, and we receive an affiliate commission for any purchases made by you using these links. We appreciate your support!
Before I show you how to make laminated stickers with a Cricut machine, I want to let you know about the new guide I created!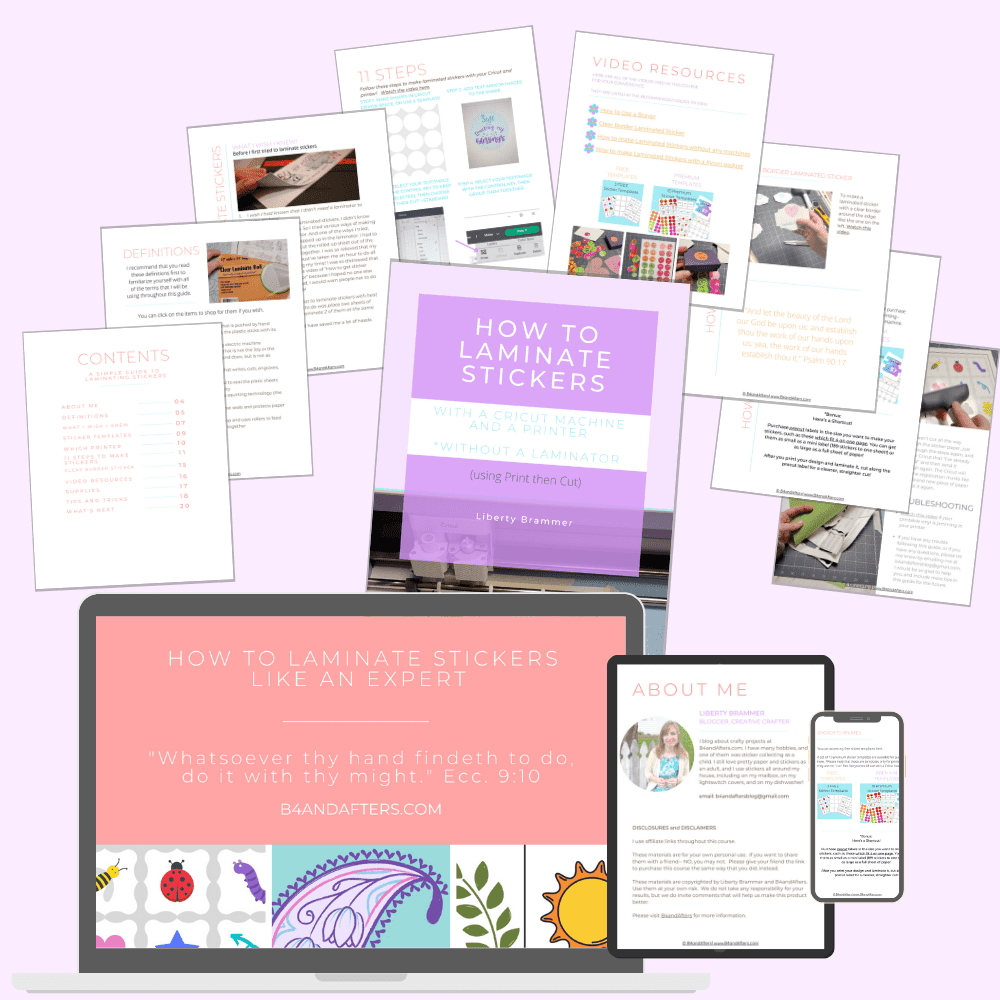 Have you ever wondered how to make laminated stickers with a Cricut machine? In this easy tutorial, I show you how to do it! If you would rather just watch the video, go ahead! (sound on)
First of all, What kind of stickers are you making? What do you want to do?
Do you want to:
Are you looking for:
Sticker templates ?
How to Design your own stickers with Cricut Design Space ?
How to Design stickers on your computer?
Ways to use Vinyl Stickers around your home?
Or something else? Let me know in the comments so I can create a tutorial for you!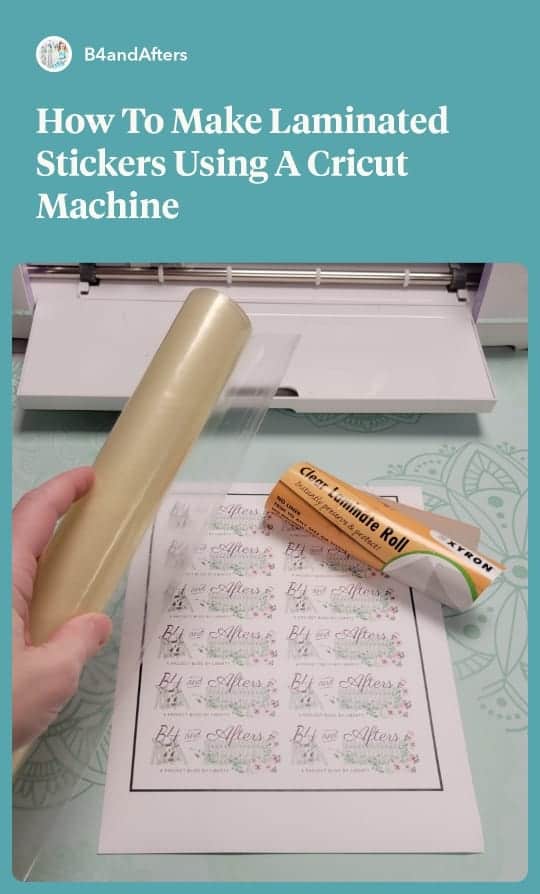 [Since making this video, I've developed a whole guide on How to Laminate Stickers, four different ways! Get alll the details right here!]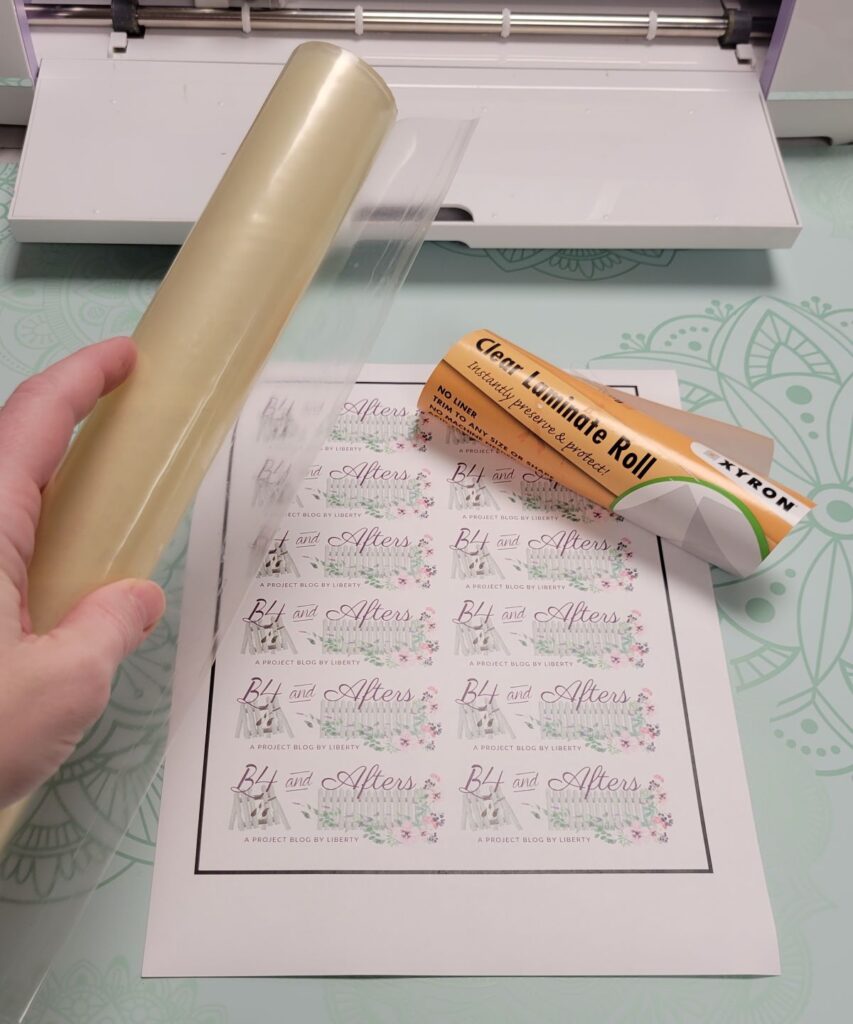 Start with a Print and Cut design created in Cricut Design Space, and printed on sticker paper. You will also need a roll of "cold" clear laminate.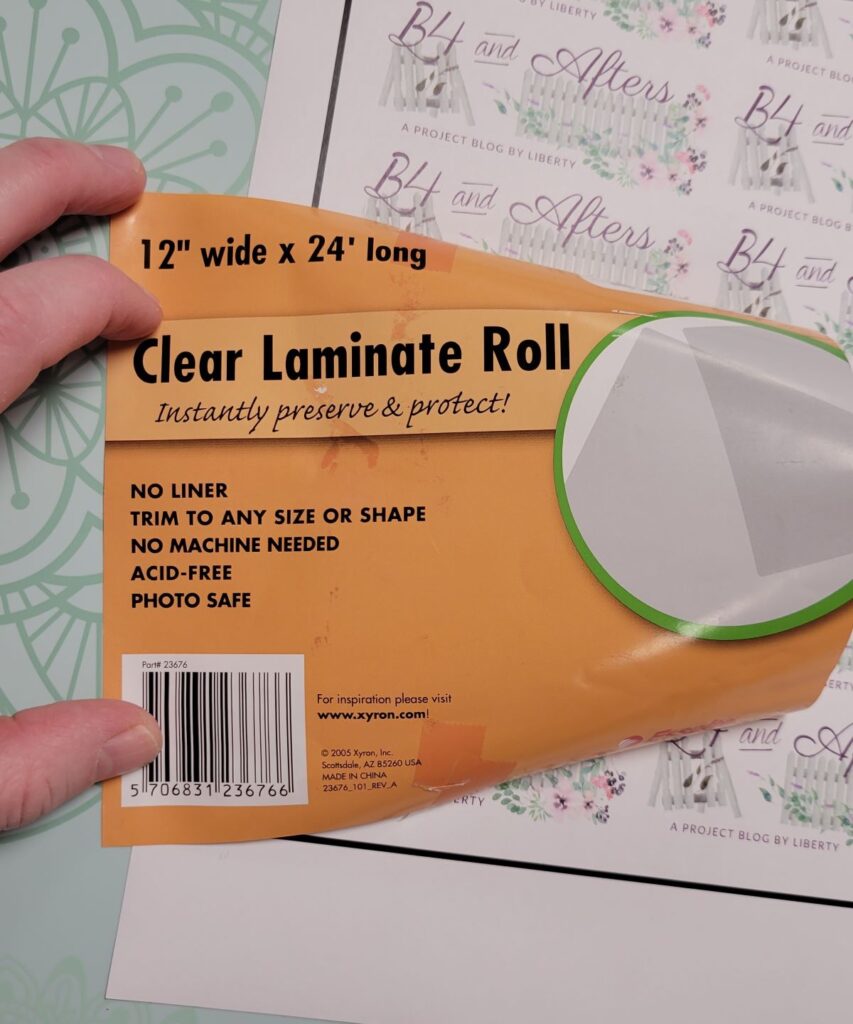 Roll out the laminate sticky side up.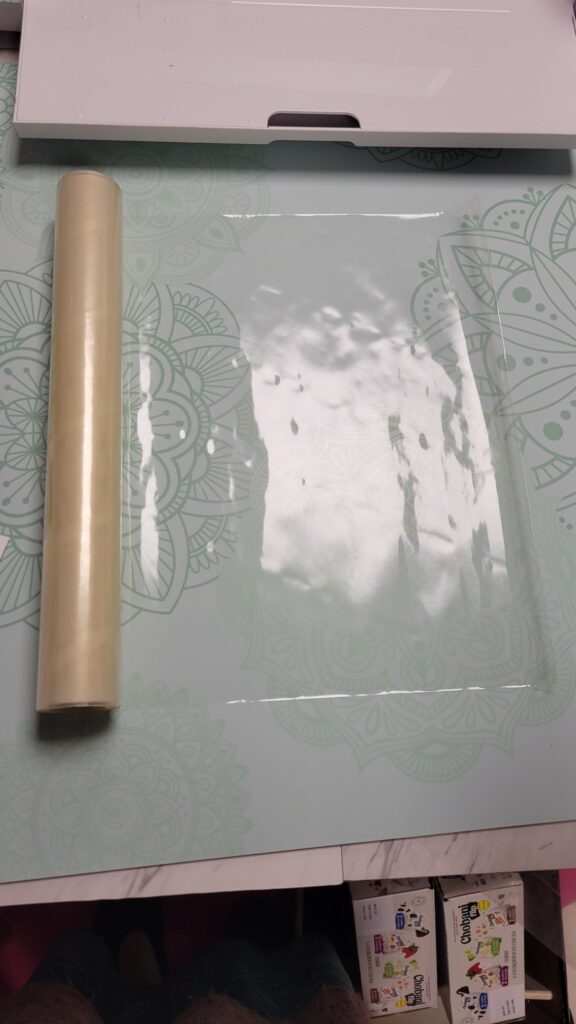 Lay the printed sticker paper on it upside down. Then turn it right side up and smooth the air bubbles all out….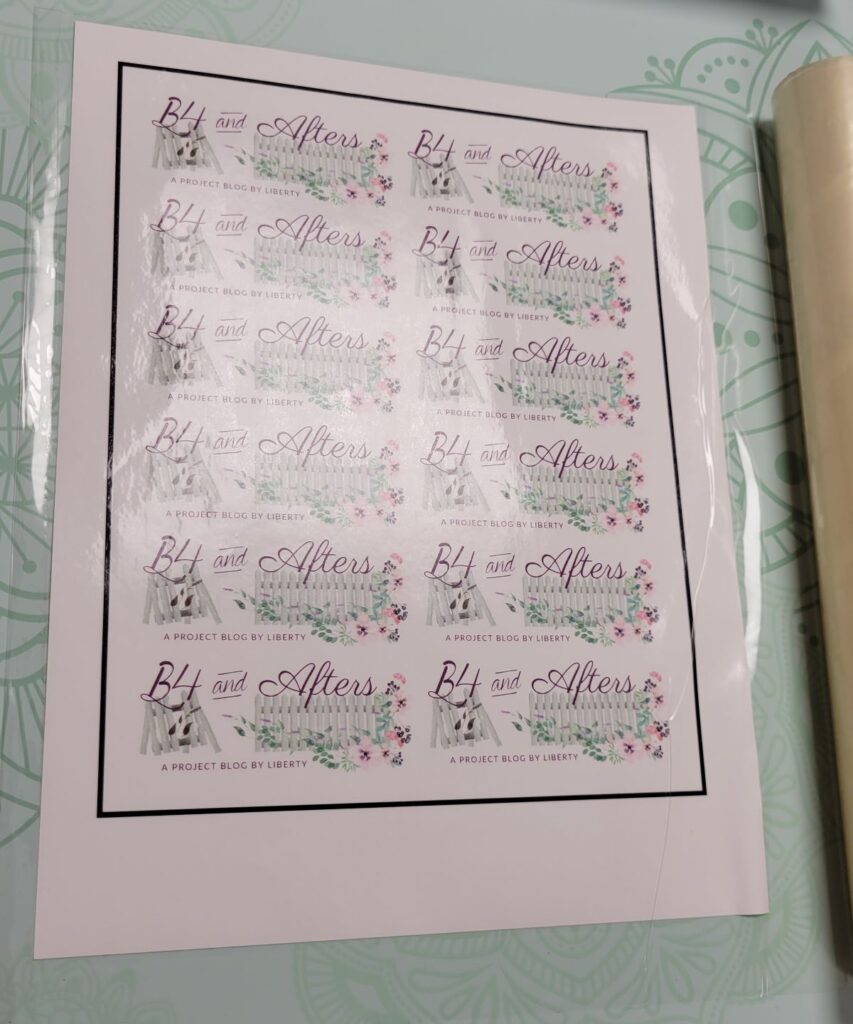 A brayer works really well to smooth all the bubbles out, but you can try using a rolling pin if you don't have a brayer.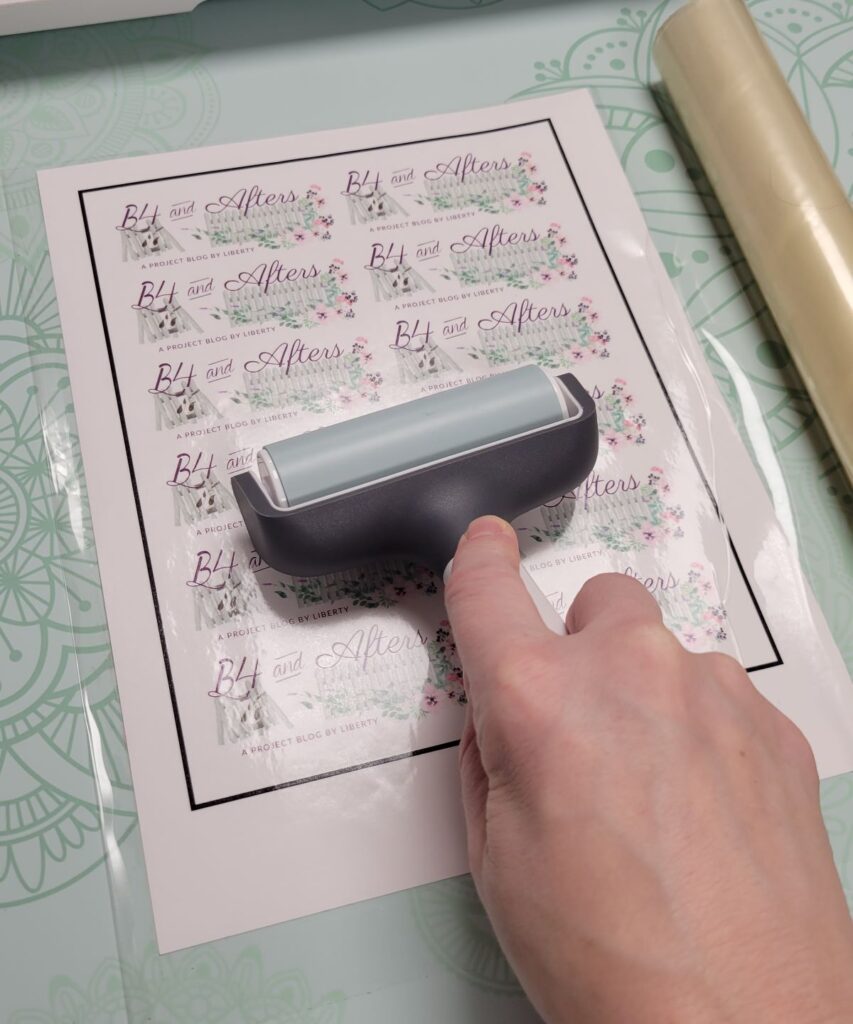 Trim the excess laminate.
You can tape the laminated sticker paper to the Cricut mat with masking tape to ensure that it won't move while it is being cut.
I set the Cricut to cut white sticker paper, and chose "more" for the pressure to be sure it cuts through the extra laminate layer I added.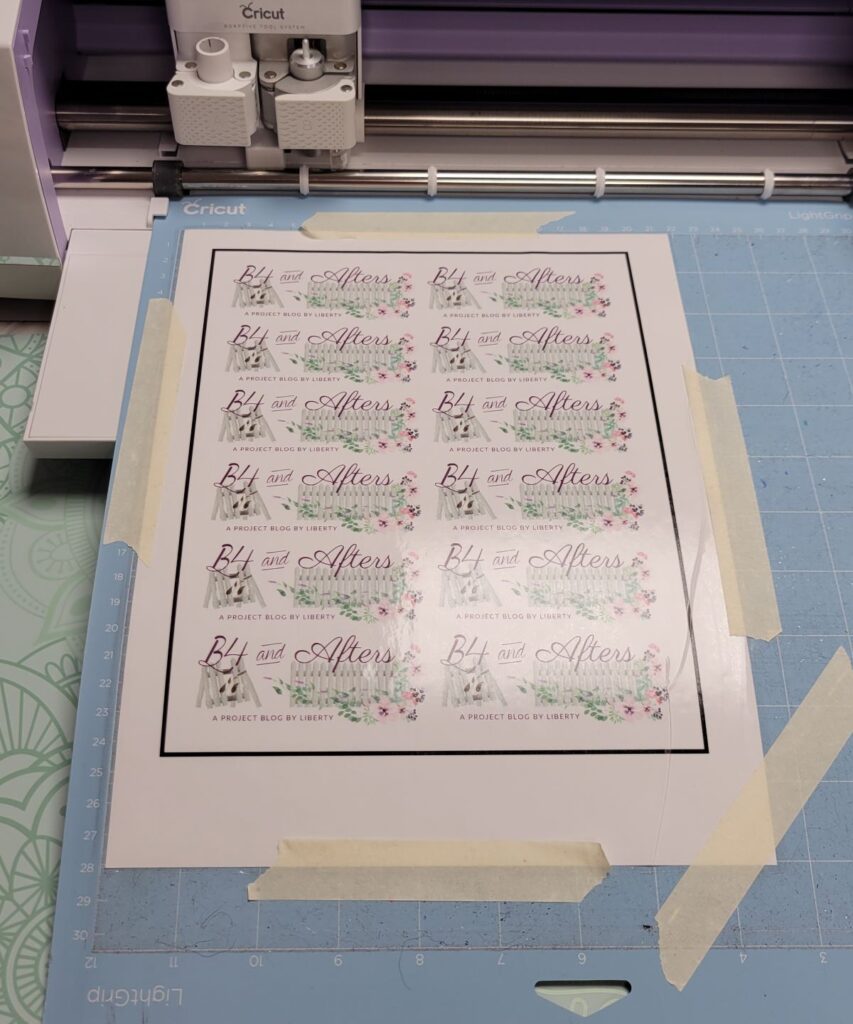 So easy! Laminated Stickers with my Cricut Maker! I would love to answer any questions you may have– just comment below! [Your email address is required so that I can reply to you… it is never shared publicly, and you will not be signed up for anything.]
I'm looking forward to using my laminated stickers.