Introducing My Complete Simple Guide to Laminating Stickers
I am so excited to tell you today about my new Guide all about How to Laminate Stickers! I've posted several things about laminating stickers here before. This new Guide has been made with YOU in mind. I tried to think of everything someone would need to know to make laminated stickers. Let me tell you all about it!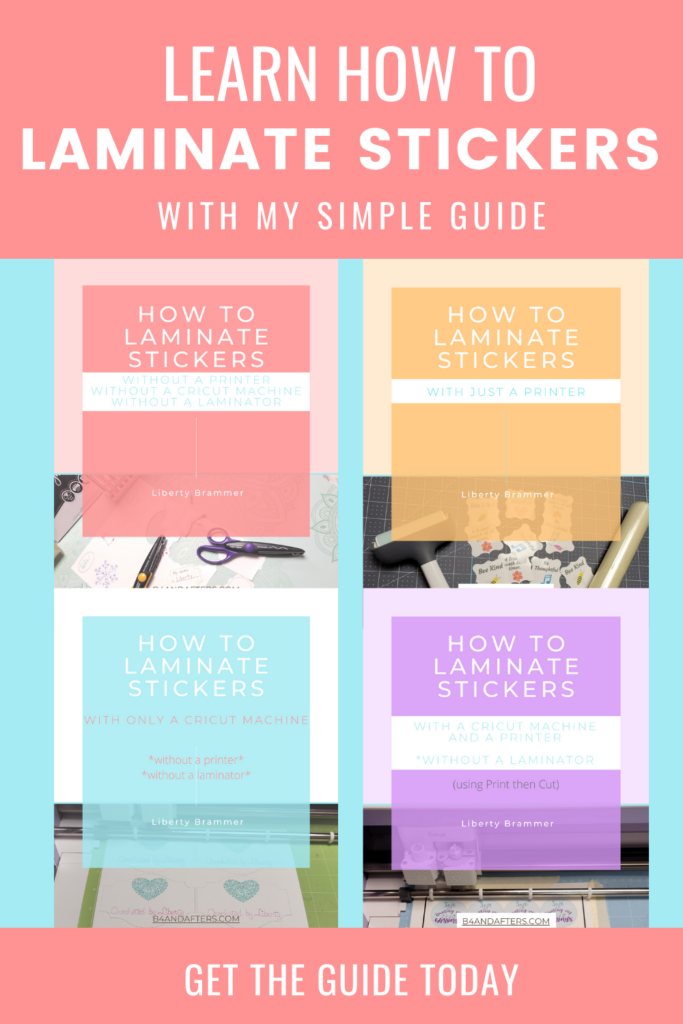 (*This post may contain affiliate links. By purchasing anything from these links, I may receive a small commission at no extra cost to you. More information is available on my
Disclosure
page.)
When I was developing this Guide, I realized that you may or may not have a Cricut machine. You may not even have a printer! So I divided the guide into 4 sections.
Let me tell you a little bit about each Guide and how you can access them. First of all– each guide has a Video Resource page with all of the videos that I reference in the guide, in one place. Each Guide also has a Supplies List so that you can easily find whatever you need, that you don't already have.
If you are just getting started, you may not have invested into any machines– maybe you don't even have a printer. This guide would be suitable for someone who is artistic and wants to hand draw their own unique sticker designs. This guide would be a great idea for young children who want to make sticker presents for the adults in their life. You could assemble a little kit that included this guide, a pack of sticker paper, and a pack of laminating sheets. Find out more about this Guide!
This Guide has directions for making laminated stickers if you have only a printer. I suppose you would also need a computer or other device to tell the printer to print!! So with this method, you could design your stickers on your computer, send them to the printer, and laminate them. This Guide would be great for a teen who wants to design stickers on the computer. Again– a great Craft Kit gift idea for a creative teen would be to include this guide along with a pack of laminating sheets and sticker paper. Find out more about this Guide!
These next two Guides are for making laminated stickers with a Cricut Machine. This one uses the "Print then Cut" method, which you can do with a Cricut Maker or Cricut Explore (but not the Cricut Joy). The directions are specific to a desktop or laptop Cricut Design Space. Find out more about this Guide!
Lastly, this Guide is for making Laminated Stickers with just a Cricut machine– without using a printer! This Guide works with a Cricut Maker, Cricut Explore, or Cricut Joy. It utilizes the "Draw" feature and is a great method if you do have a printer, but are out of ink or something! Find out more about this Guide!
The Complete Guide
If you are interested in having the directions for All Four Methods, then yes, you can get The Entire Guide as one Guide, instead of getting four separate ones.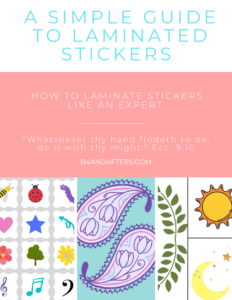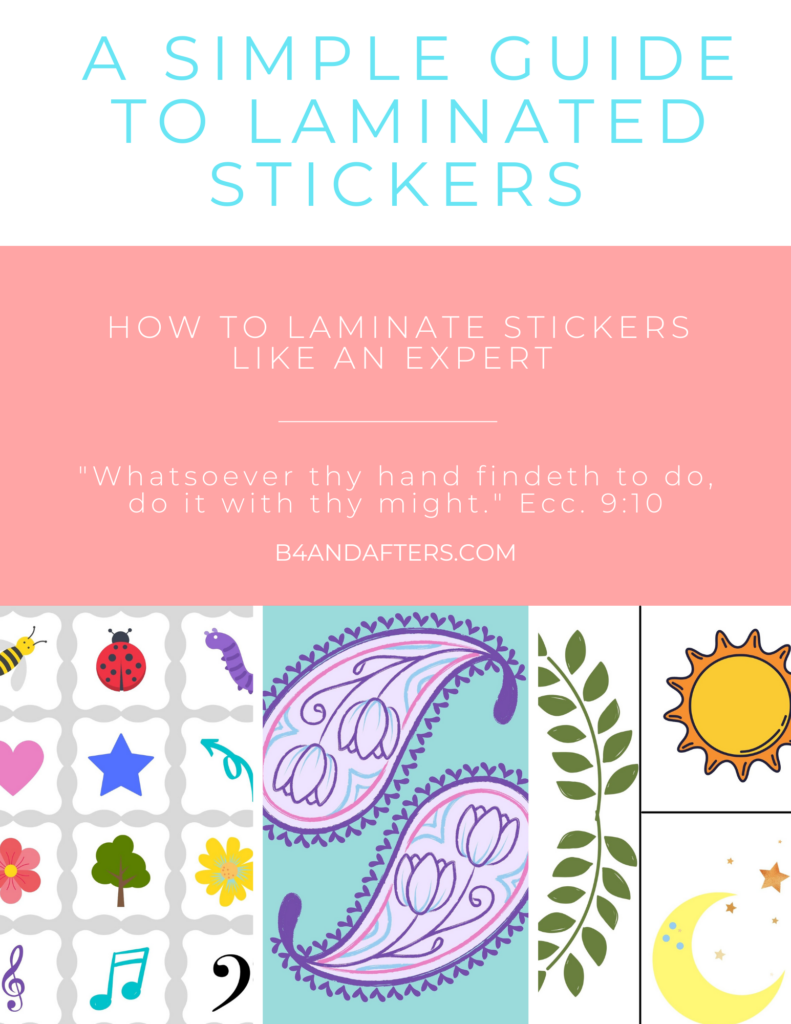 And…. I have one more thing to tell you today! You would think that being a crafter for so long, that I would have opened an Etsy shop long ago. Nope. I figured it would be hard for anybody to ever find me and my crafts. Well, I have gone ahead and opened one! Right now it is just for digital products, but maybe one day I will list physical things as well. I'd love for you to visit me over there! Have you ever bought anything from Etsy?