J is for Jesus Christmas Wreath
This post contains links to affiliate websites, such as Amazon, and we receive an affiliate commission for any purchases made by you using these links. We appreciate your support!
Ever since I saw the Candy Cane wire wreath forms, I wanted to make a wreath with it. But not just a regular peppermint wreath.
So I bought one or two, and it sat around for awhile. Then recently I found smaller ones at the Dollar Tree! Somehow the smaller one wasn't as intimidating.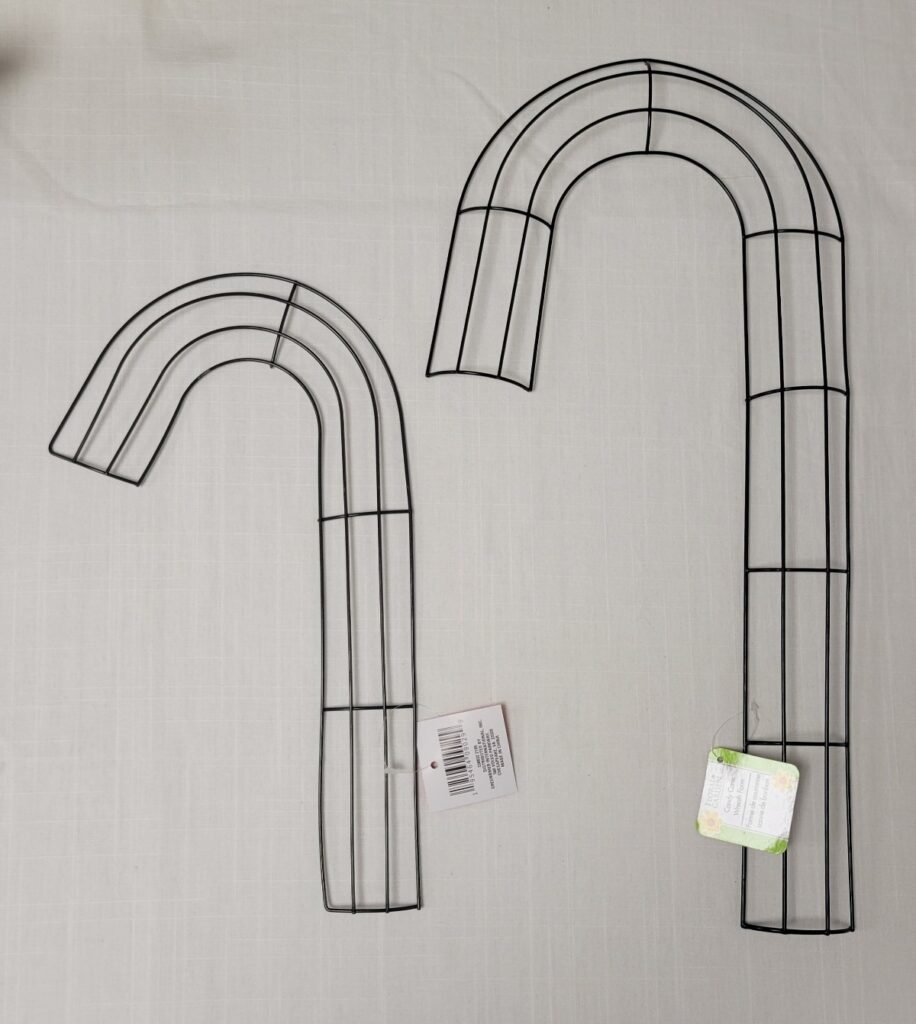 When you turn those Candy Cane wreath forms upside down, it looks like a J. And I wanted to make a J wreath for Christmas because J is the first letter of Jesus — who we celebrate at Christmas time!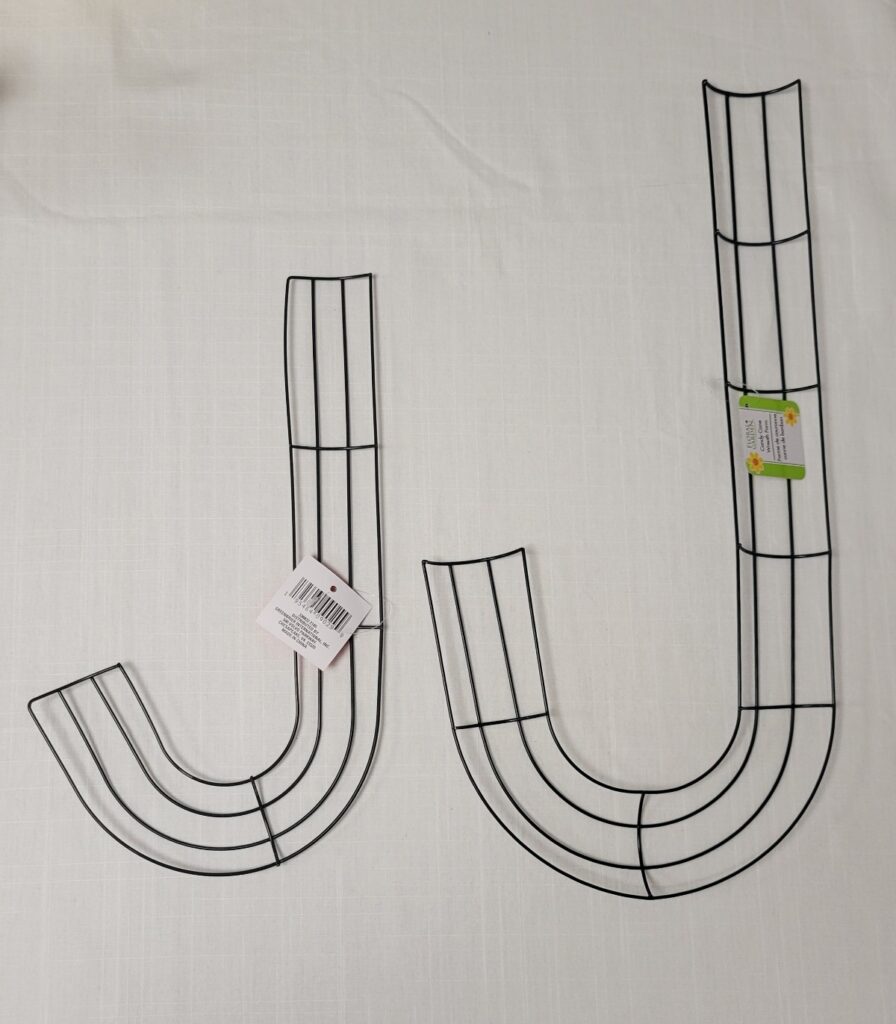 I used hot glue to attach wide red grosgrain ribbon to the wreath form, by wrapping it around.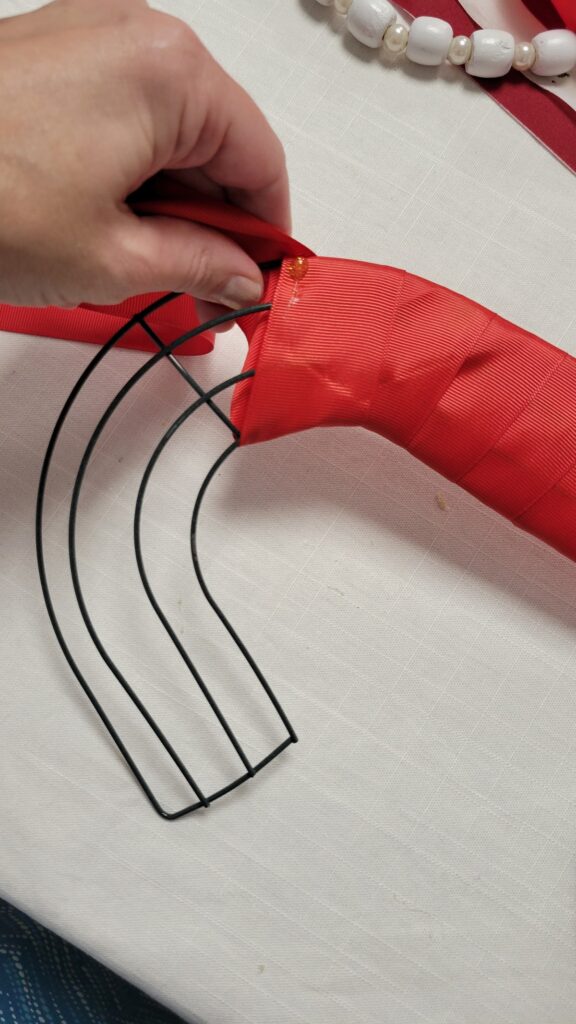 Then I reused this wooden bead and pearl garland I had made for a Thanksgiving Centerpiece.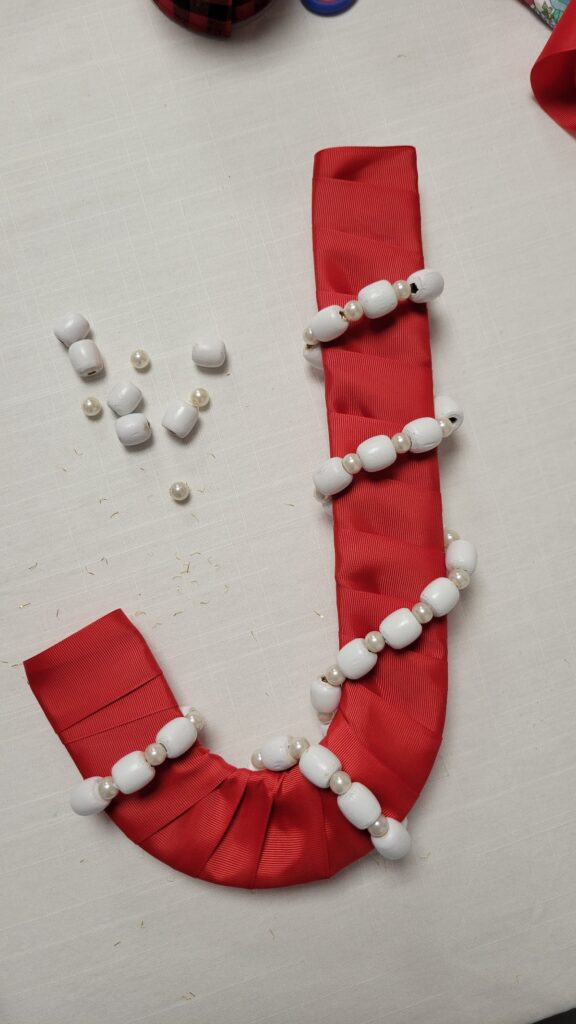 Yes, I do realize that a candy cane is white with red stripes and that my color scheme is backwards. But it looks Christmas-y, doesn't it? And I don't have any white grosgrain ribbon…. or red beads…. so anyway, it's backwards.
After I added the wooden beads and pearls, I clipped some flocked faux evergreen pieces from a tree someone gave me.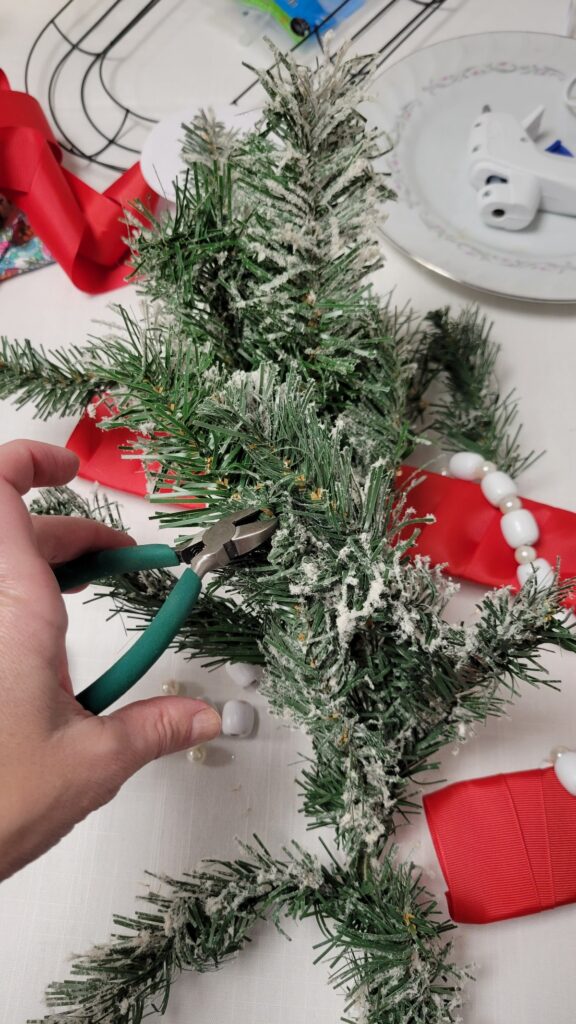 I tied in a loop for a hanger so that I would be able to hang it when I was finished. Scrap ribbon that I've saved comes in handy for things like this!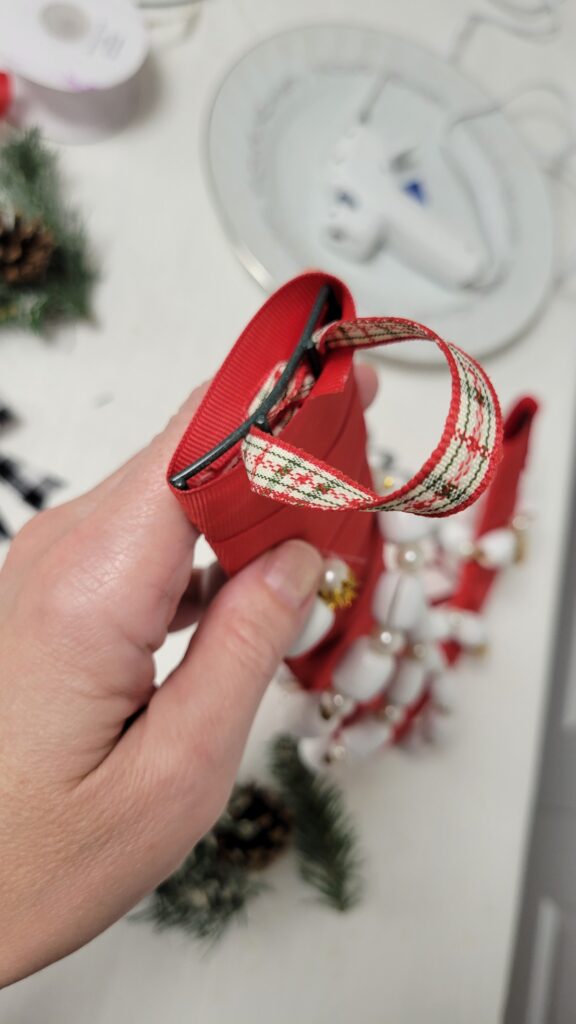 The Dollar Tree had these cute little bows in buffalo plaid. So I bought both colors and I'm glad I did, because the black and white one was perfect for this wreath!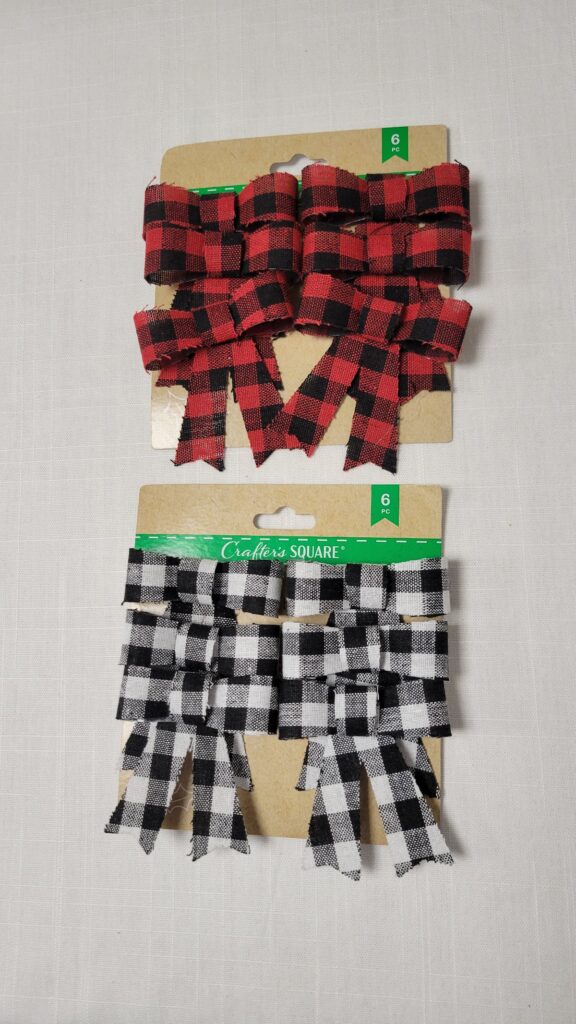 Before gluing everything in place, I laid it out how I thought it would look nice. I thought adding the metal word Believe from the Dollar Tree would be perfect. Do you agree?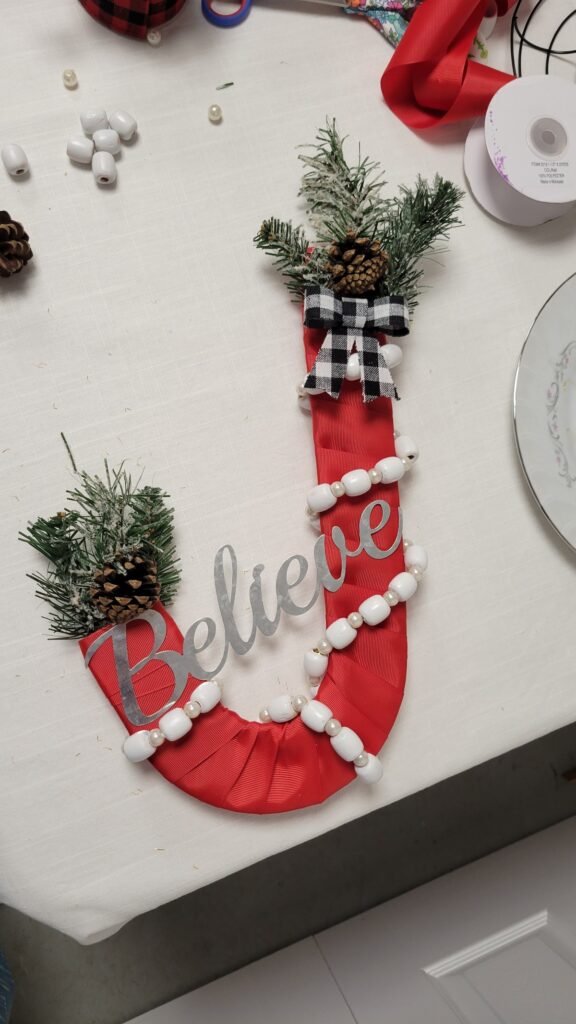 So I used some free things, and 3 different things from the Dollar Tree– the wire form, the metal word (which come 3 in a pack) and the bow.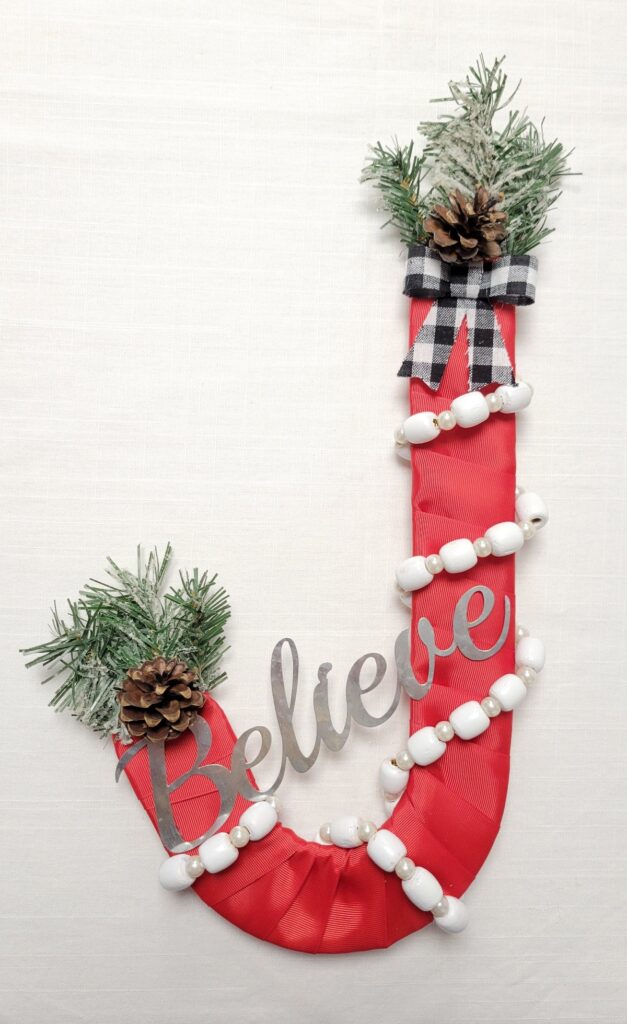 Quite a pretty Christmas wreath/ door hanging for around $3, don't you think?!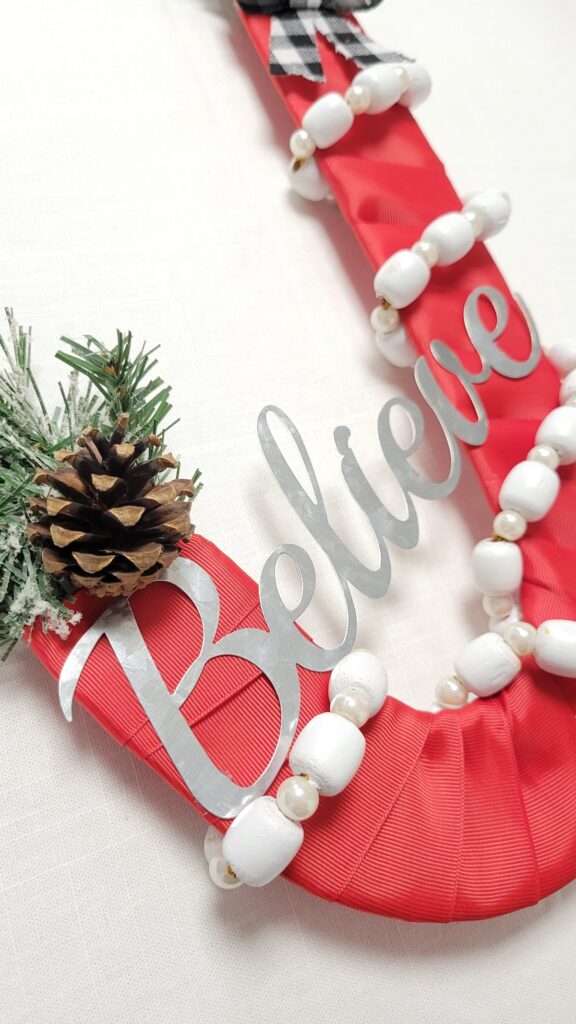 If I get a chance to make a white one with red stripes, I will show you. But for now, I'm busy creating other things…. like painting screens!