16 Month Century Farms Update
This post contains links to affiliate websites, such as Amazon, and we receive an affiliate commission for any purchases made by you using these links. We appreciate your support!
April 22, 2023 was our 16 month anniversary at Century Farms!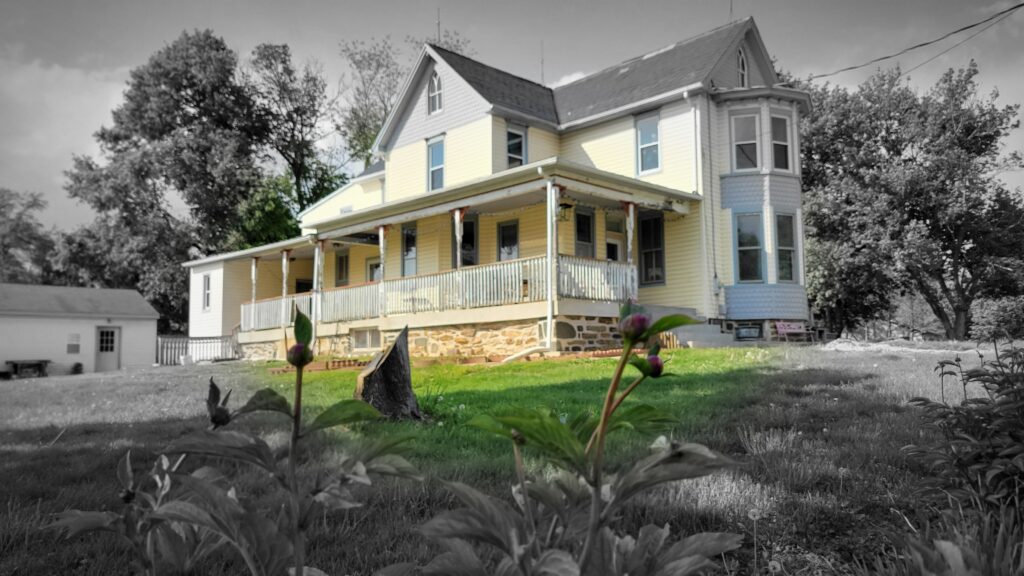 We got a lot of outside work done– burned some brush piles, and cut down another dead tree.
I spent a lot of time and energy making 2 rocket birthday cakes for my son. The 2nd one was a lot simpler– I think I'm going to try to do simple versions in the future… we'll see how that plan goes.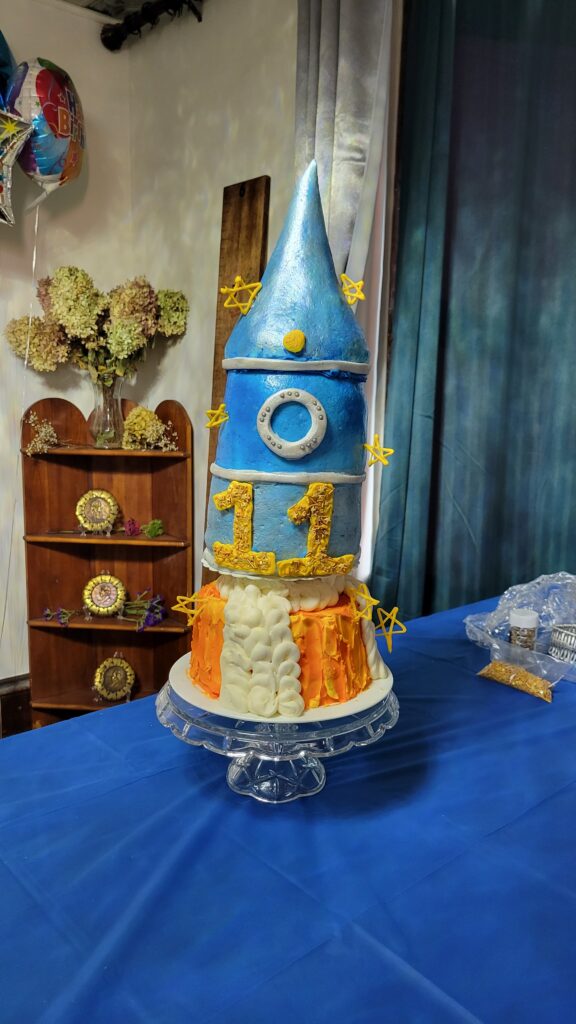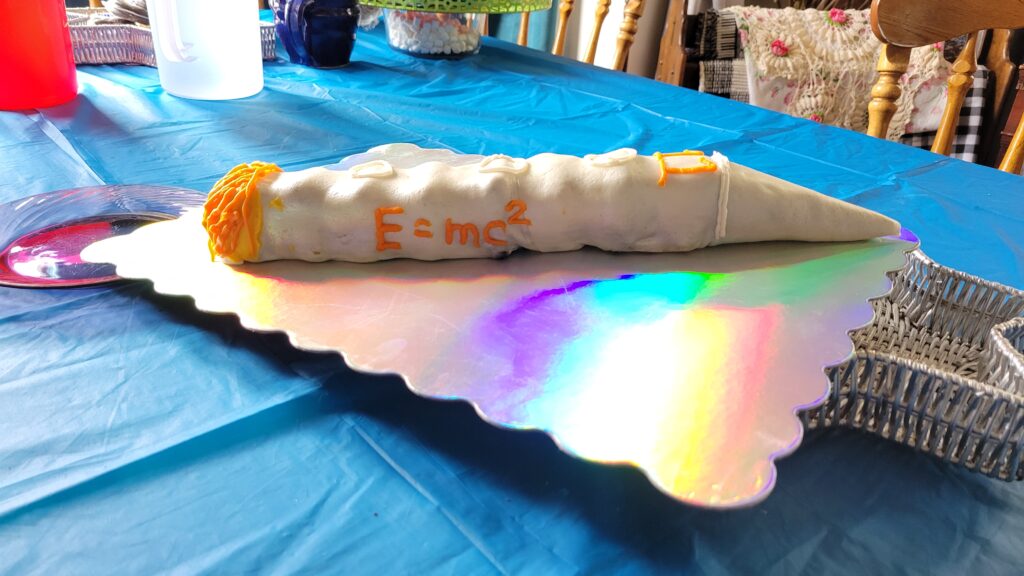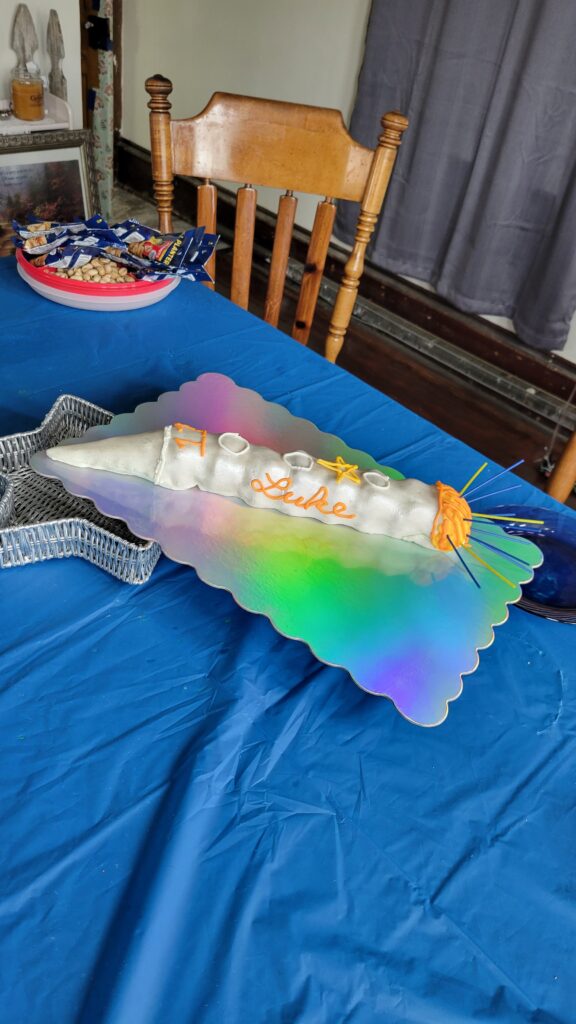 One Year Ago
Here's where we were with the house one year ago. So glad for our progress! You may have missed that video because I didn't do a blog post with it. Even my flower beds look so much better now bc I finally had time to pull all those vines out!!
Another video I took at the 4 month mark was this one– on how I figured out how to easily hang angle curtain rods for the bay windows in my dining room and in my daughter's room.
Cat Story
And then in the video I showed you 2 of our cats who decided to use some round planters for beds– they look so cute! After that, we had a very emotional day one Saturday.
Friday night was hot so I had the window open. In the middle of the night I awoke to some ferocious growling outside. I thought of the cats and said "Oh no" as I ran down the stairs to turn the porch light on. It was raining lightly, and when I called "kitty, kitty" none of the cats came.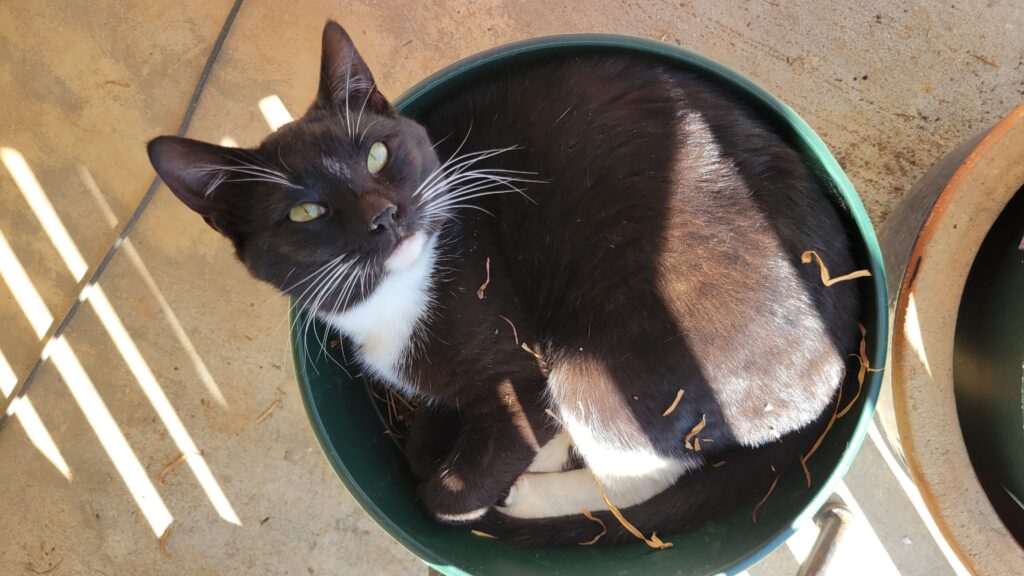 We had been keeping them inside in the basement at night, but had started leaving them outside. Oh, I was so upset with myself!
On Saturday, the gray striped one, Sammy, did not show up. The other one meowed pitifully all day long. I thought about the eagles, hawks, foxes, and owls that we have out here.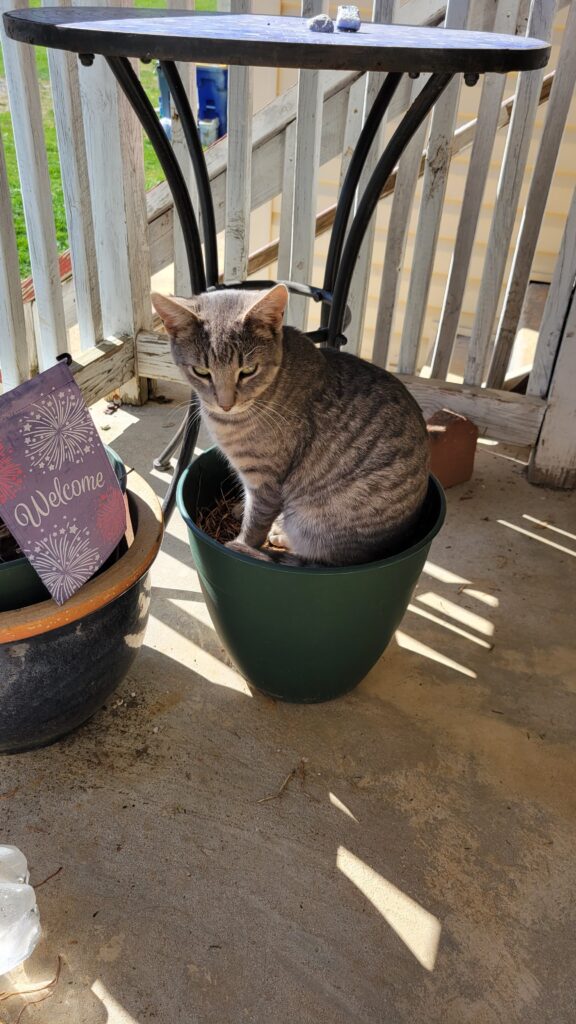 I visited with a neighbor who encouraged me by telling me about a cat they had, that ran off and came back after several months. She said maybe Sammy had just gotten too scared to come back. It was nice to have a little hope.
We were pretty sad all day. Sammy is a very vocal cat– always making that purring question noise. And he jumps up to meet your hand to be petted– I've just never had a cat quite like him before.
Well– at about 10 p.m.– he came back!! I could hardly believe it!!!
So now we are back to putting them inside at night. A week or so later, I happened to see a strange cat on our porch that disappeared when I went out. So I think that is what I heard growling. And we don't leave cat food on the porch overnight.
It's a risk you always take, whenever you get a pet, that one day it will die and you and/or your kids will be sad. I'm thankful for each happy day with our pets.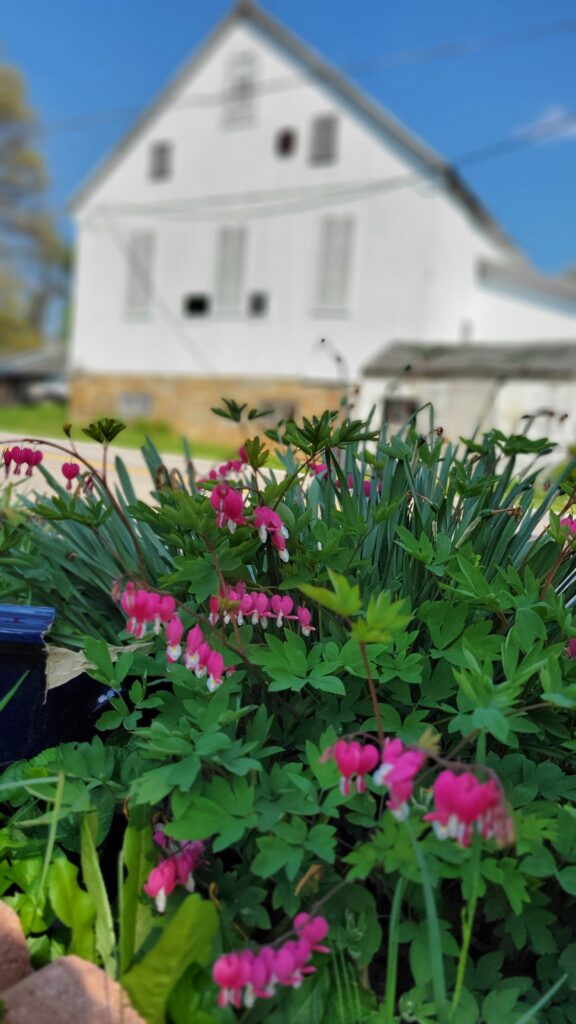 Two Ideas
I made two idea videos– one shows the Rocket Cake being made, and one shows how I roll my Berkey Water Filter back and forth to fill it up on my counter.
Rocket Cake
How to Refill Water Filter
Next Month
Next month's update should include the garden planted and more outside work– and hopefully a new painted furniture piece!
I hope to also start working on getting rid of the vinca (periwinkle) vines that were allowed to grow out of control on our trees. If anyone has advice, let me know… the vines are as big as my wrist on the trees, and all over the ground surrounding the trees, also.
Ads
Oh! Another thing that happened this month was– I put ads on my site. This will help me earn money towards my blog expenses. Please let me know if you see something that it is inappropriate– if possible please take a screenshot and send it to me. That is how I can know what to block for the future. But I hope that everything will be just fine.