Christmas Cloche
This post contains links to affiliate websites, such as Amazon, and we receive an affiliate commission for any purchases made by you using these links. We appreciate your support!
Six years ago when we moved into our house, the owners left behind a lamp post light fixture like this one. It was broken on the bottom. I saved it, thinking that I might turn it into a terrarium or something. Well, I finally made something out of it!
Now prior to this Before picture I had already turned both pieces upside down, and hot glued the top of the top part into the broken part of the bottom. I was determined to either create something useful, or mess the whole thing up so that I could throw it away and stop saving it. I was not sure the hot glue would be secure enough to hold it in this position, but it did.
Before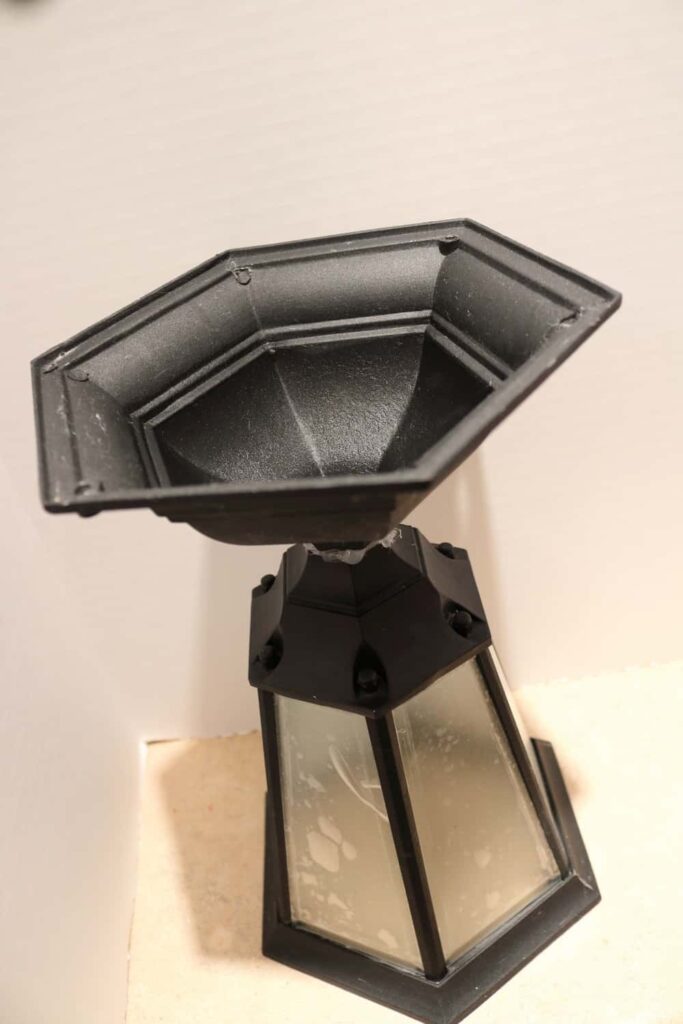 I played around with some pine cones and ornaments. I liked how they looked, and realized that I had a cloche! But it was black, and it did not look very festive to me.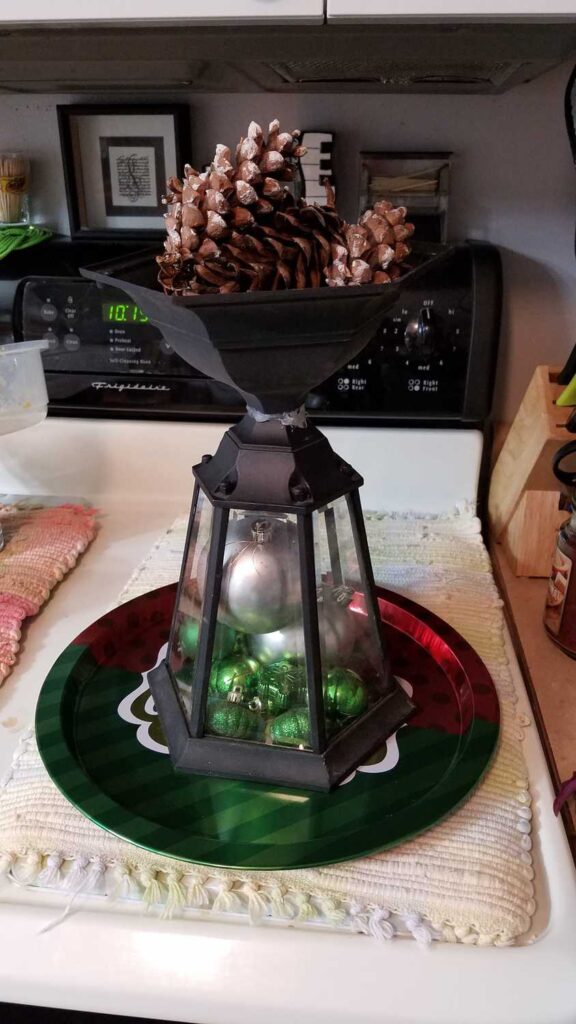 So the next thing I did was to apply some contact paper to the glass so that I could spray paint the black metal. It seems like it is always winter when I want to spray paint things. So I created a cardboard area in my basement that would catch all of the overspray. Don't you like the silver version better than the black?! It is good to have a variety of spray paint colors on hand for when inspiration strikes!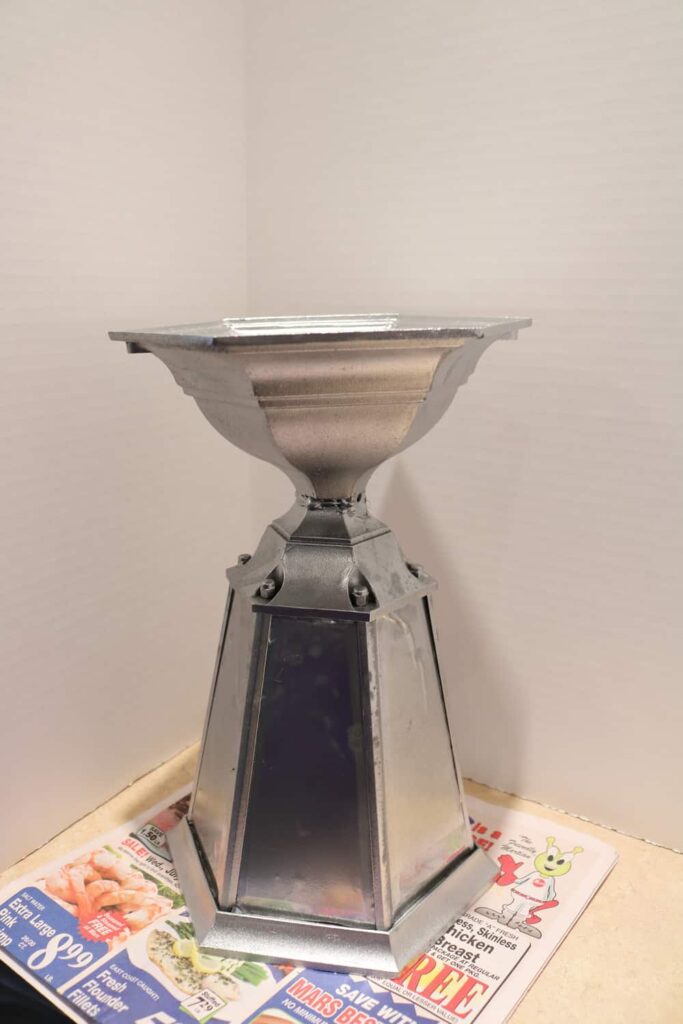 Here it is after I took the contact paper off of the glass.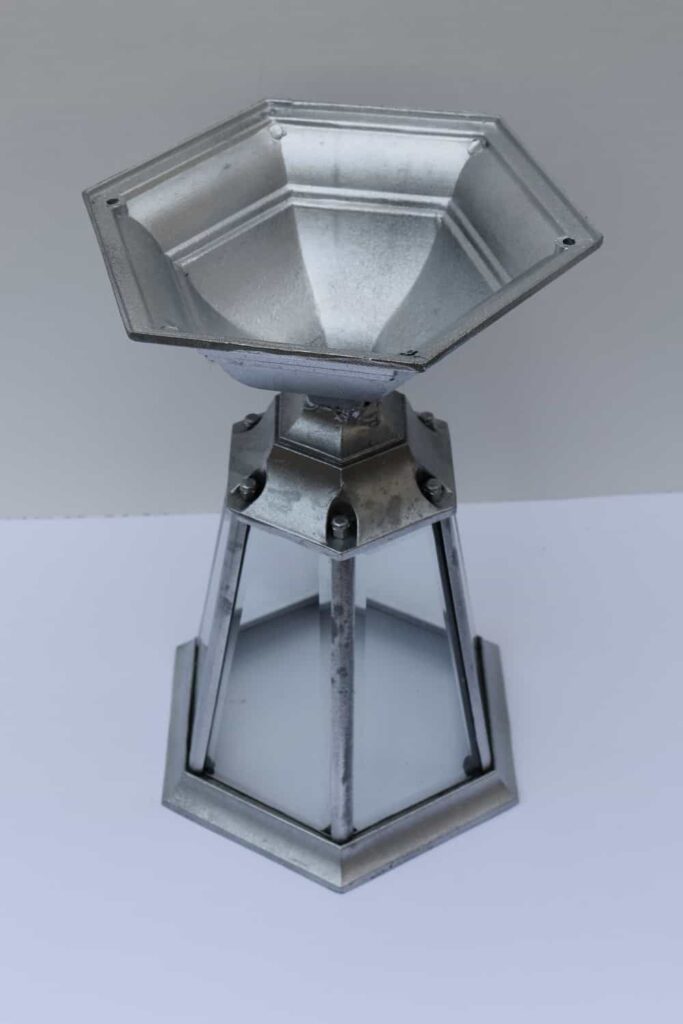 Cute Gingerbread things you might like!*
Then I put the same pine cones and ornaments back into my new Christmas cloche. I put a metal tray underneath to hold the ornaments in, and make it easy to transport. Did you know that after holidays the Dollar Tree discounts their seasonal items to fifty cents? But you have to get there early, or you will miss it.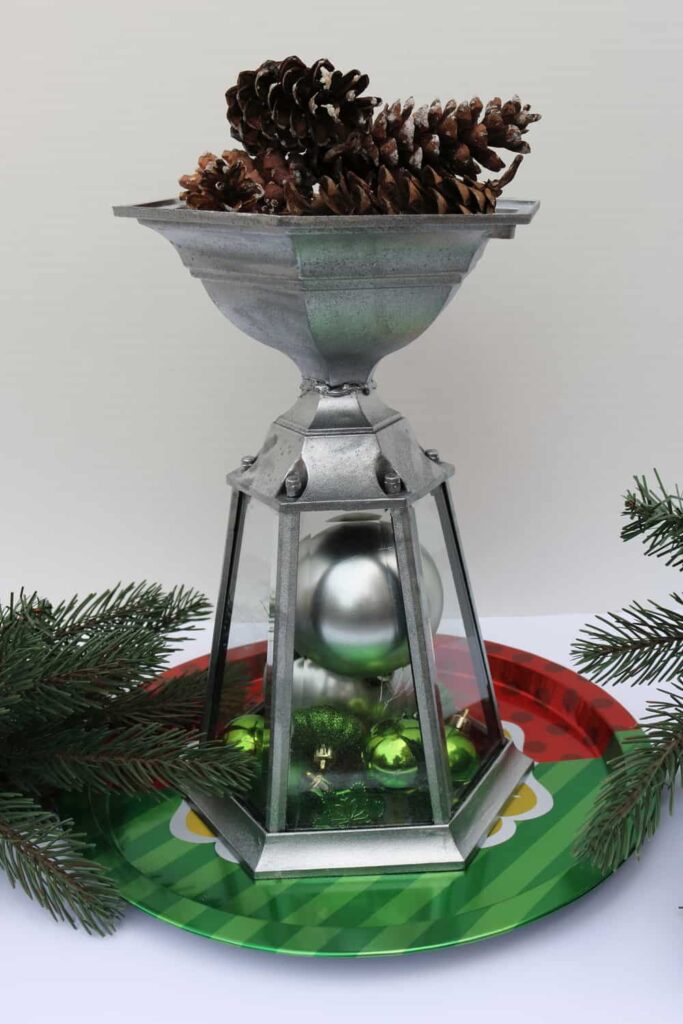 This would make a good white elephant gift exchange gift.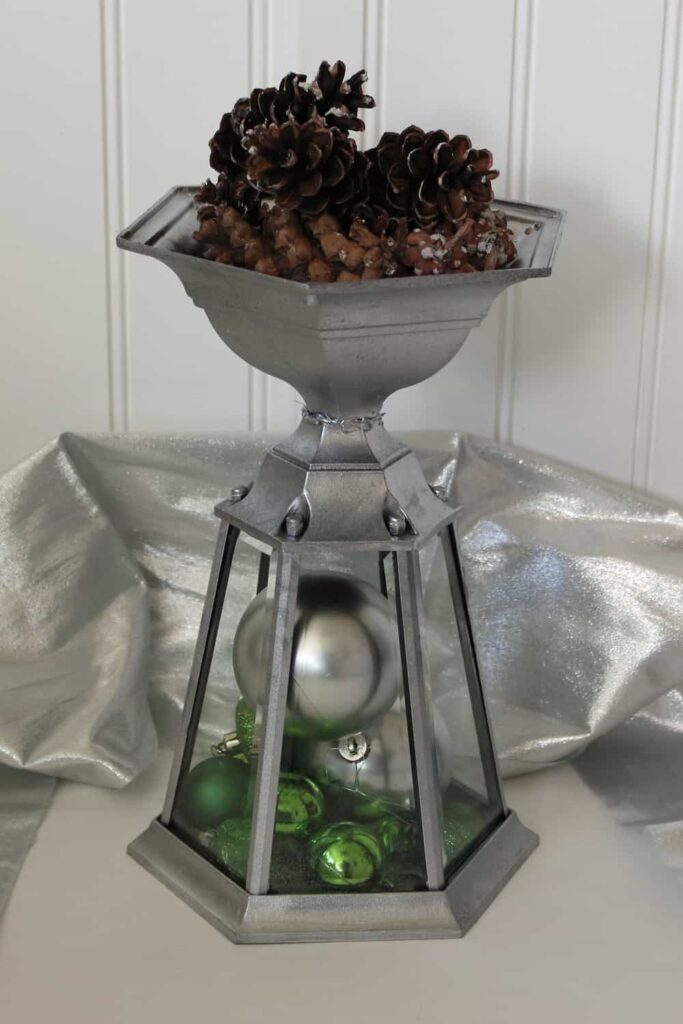 My cloche ended up going to a friend of mine who needed some Christmas decor for an entryway table.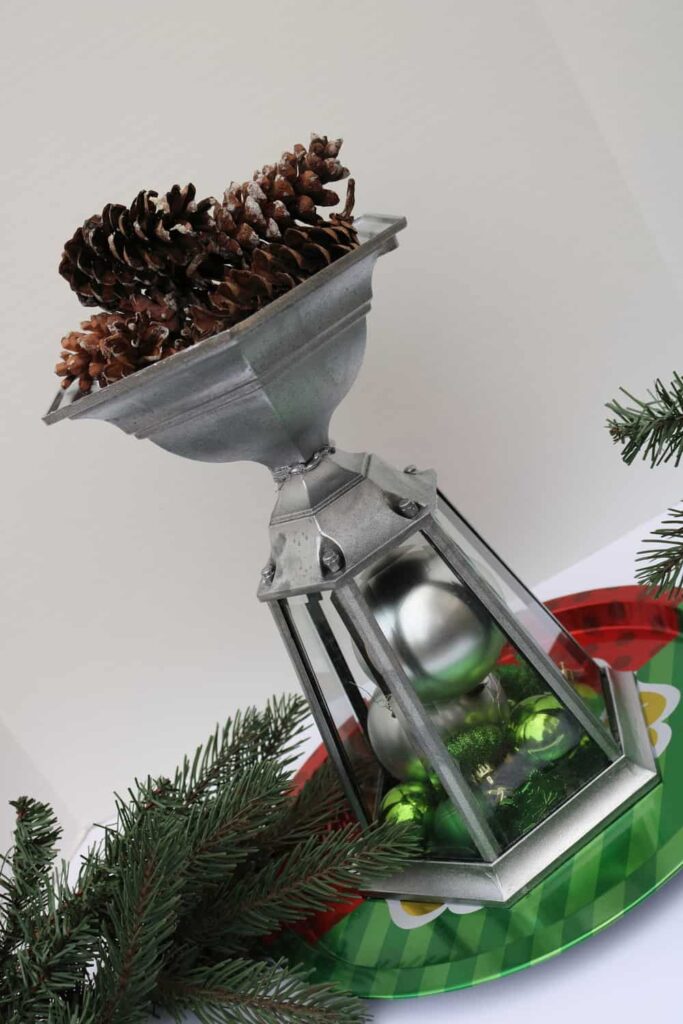 I hope you have enjoyed this B4 and After of how I made something pretty out of junk.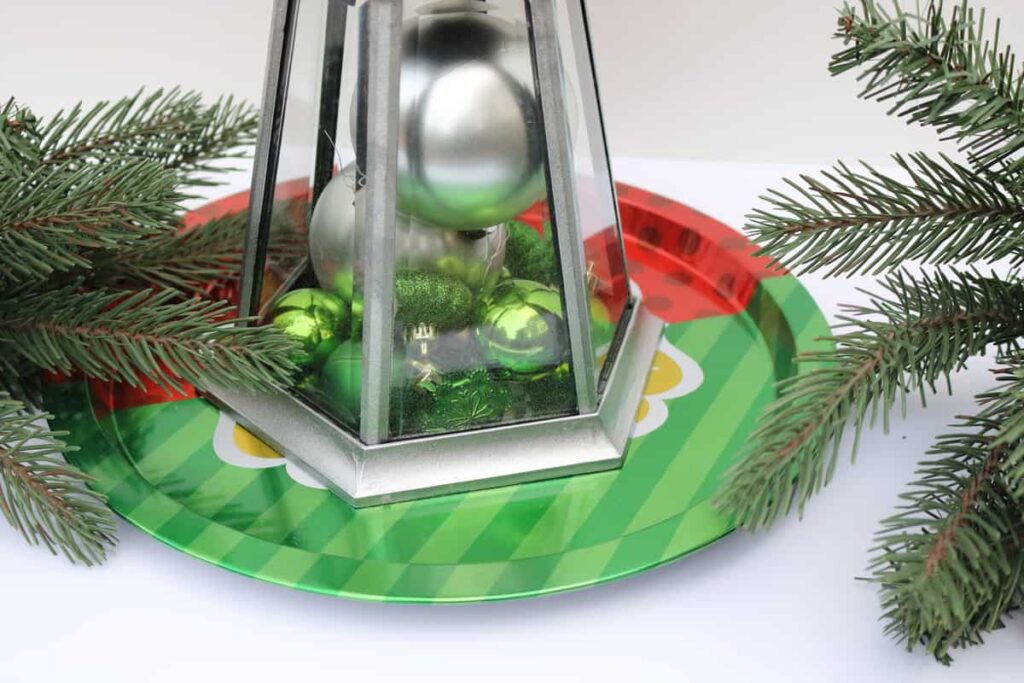 Christmas/ Winter Spoon Rests
Here are all sorts of ideas for Christmas and winter spoon rests that you can use for your Christmas stove decor, or on your counter.