The Ultimate Guide to Chocolate Covered Snowman Pretzels
This post contains links to affiliate websites, such as Amazon, and we receive an affiliate commission for any purchases made by you using these links. We appreciate your support!
I loved creating a chocolate covered pretzel snowman! First of all, I love chocolate covered pretzels, period. Especially good are ones made with Ghirardelli Baking chocolate. (I like to get mine at Sam's Club, where it's a lot less expensive than anywhere else.) I hope these ideas inspire you today!

You can watch how I made these pretzels here.
Chocolate Covered Pretzel Snowman, Before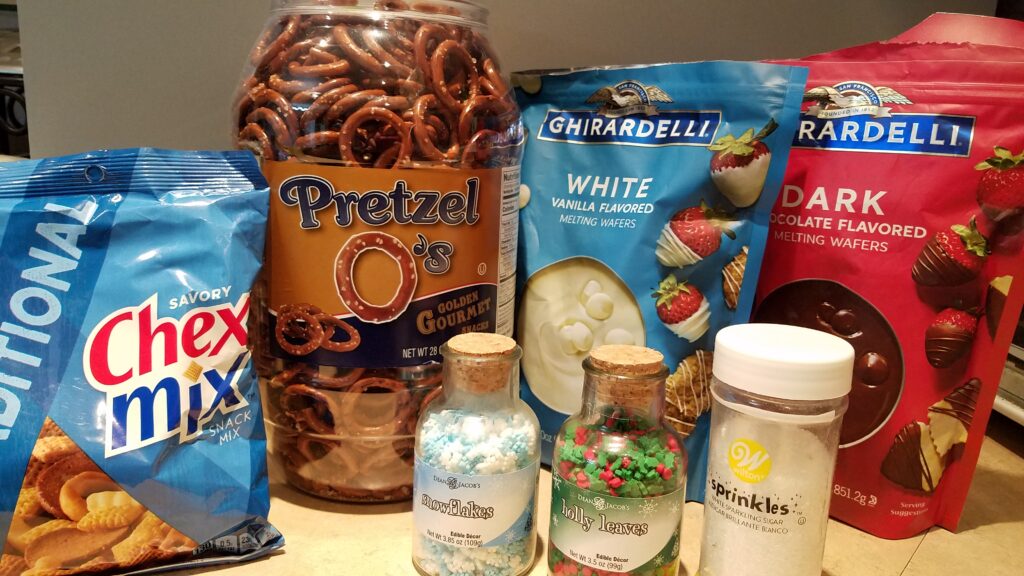 I'm so glad to join 16 other blogging friends for a Blog Hop today! At the end of this post you will find more holiday inspiration. If you are visiting from At Home with Jenna, then Welcome! (and welcome to everyone else, too!) I'm so glad you stopped by.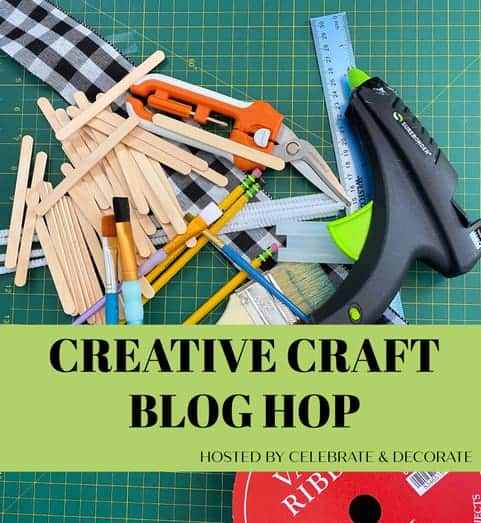 Lest you think that I am sharing a recipe instead of a craft— oh no! I have been crafty with my food, you see! I am crafty with almost anything I do, and food is no exception : ). You know what I mean, right? I hope you will agree.
I really wanted my chocolate covered pretzel snow people to have 3 circles, not just two. So I hunted until I found small circles for their heads in a Chex Mix bag! I suppose you could also use a round cereal piece (fruit loops or cheerios?) for a quick substitute.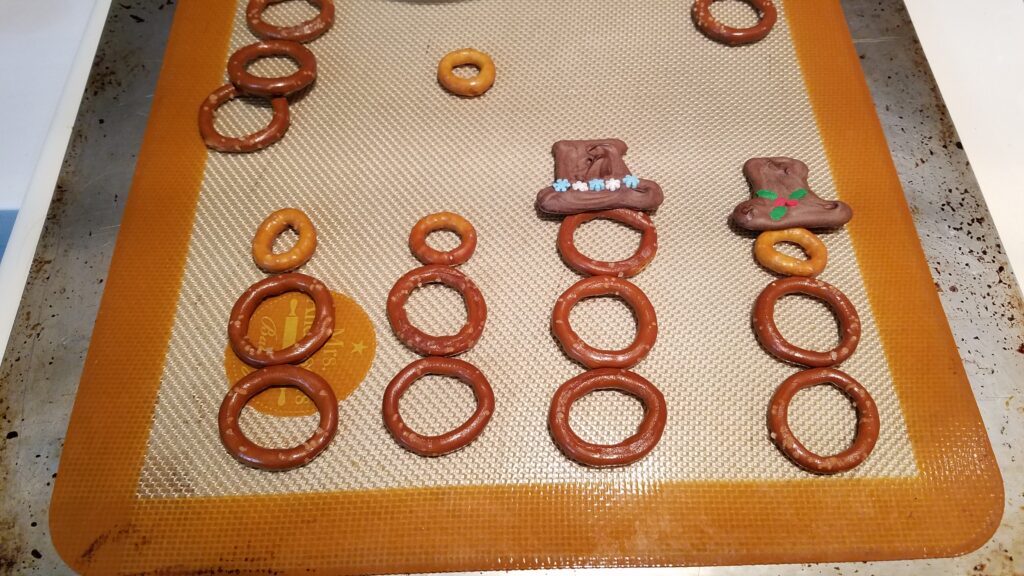 First, I dipped the round pretzels into melted white chocolate. I set them on a wire rack with wax paper (saved cereal bags) underneath. Then I sprinkled white coarse sugar on before the chocolate dried, so the sugar would stick. The wax paper is for catching the sugar so I can reuse it again.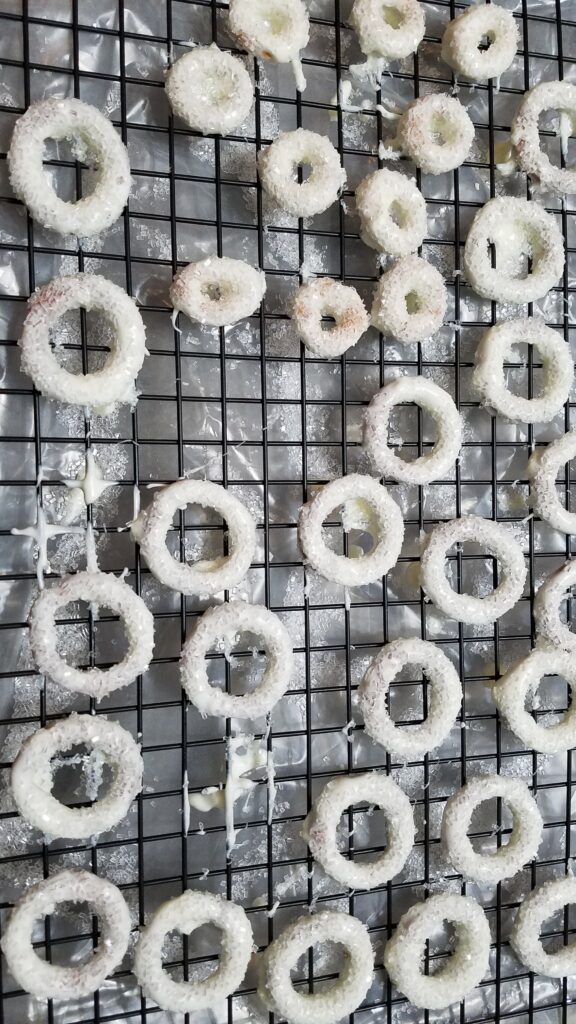 Next, I lined up 3 unmelted melting wafers.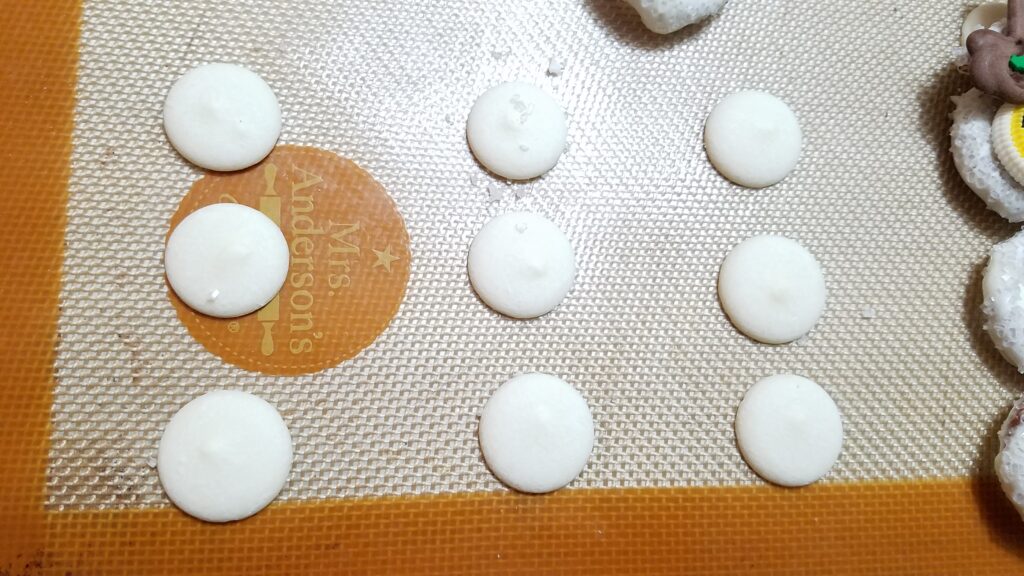 Then I squeezed melted chocolate through a ziplock bag with a hole cut in the end, onto the wafers to connect them.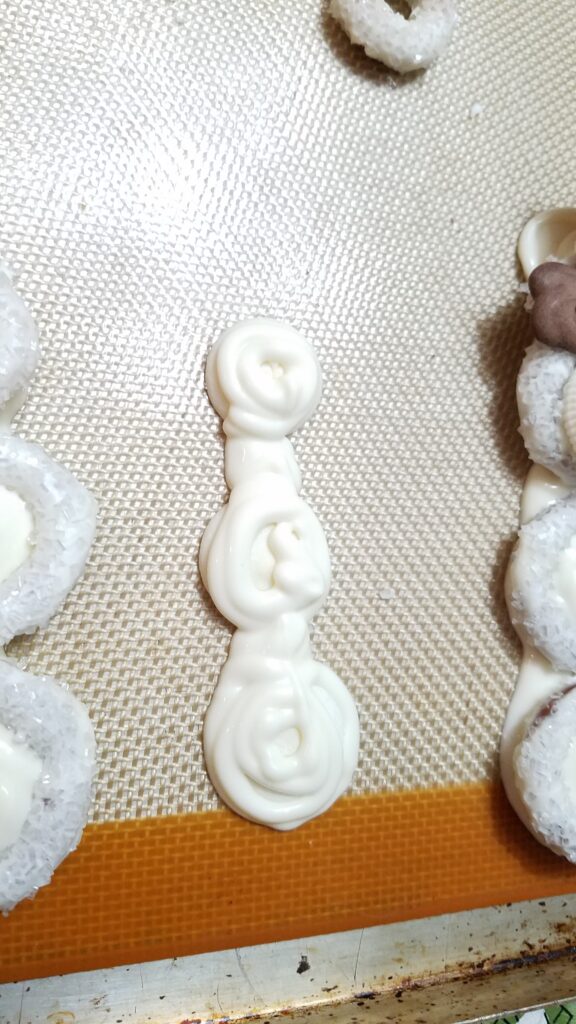 Before it dried, I quickly attached the 3 pretzels prepared previously, and filled in the middles with more melted white chocolate.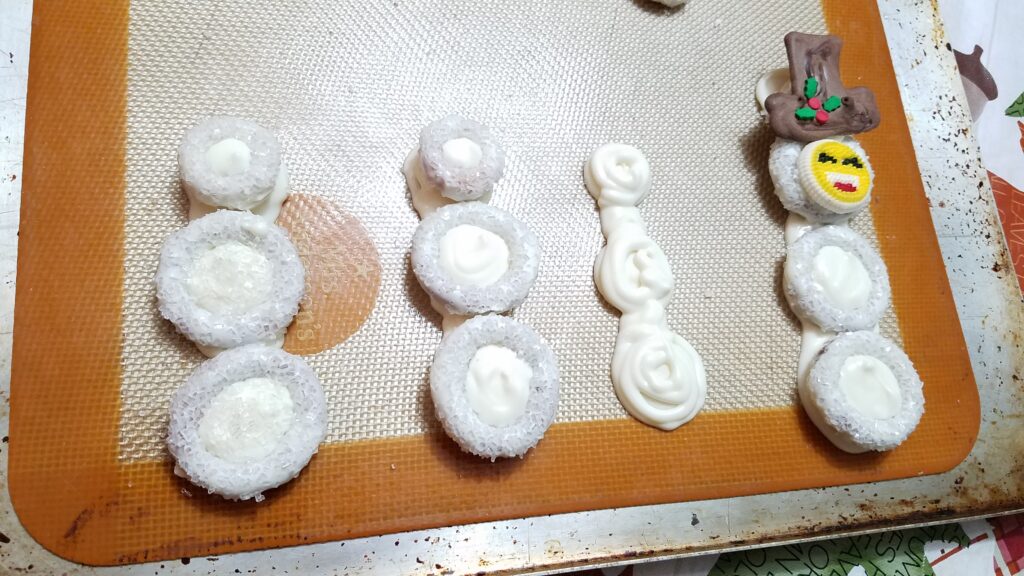 Here is what your finished chocolate covered pretzel snowman will look like on the back: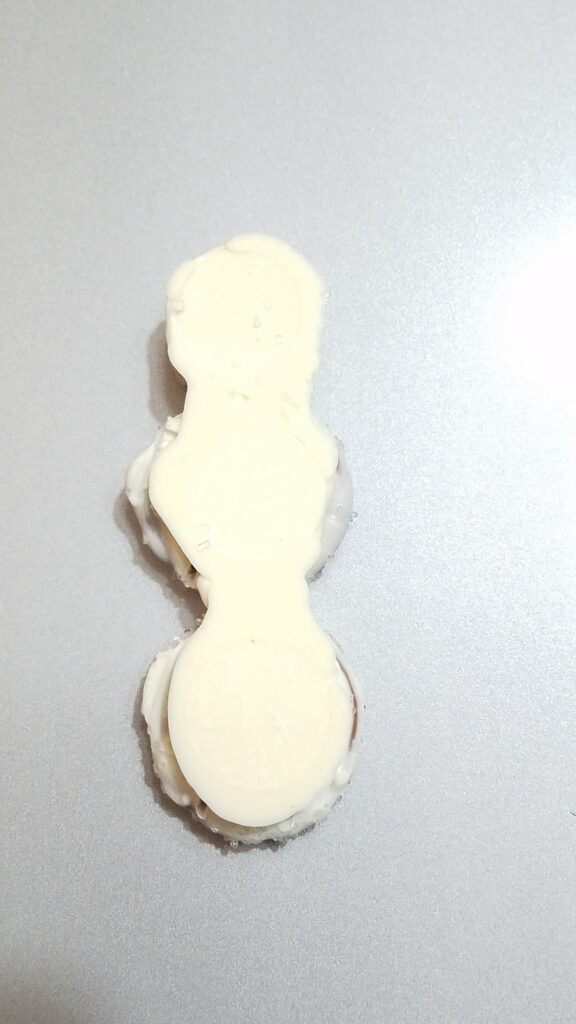 Now you could stop right here for a very simple snowman.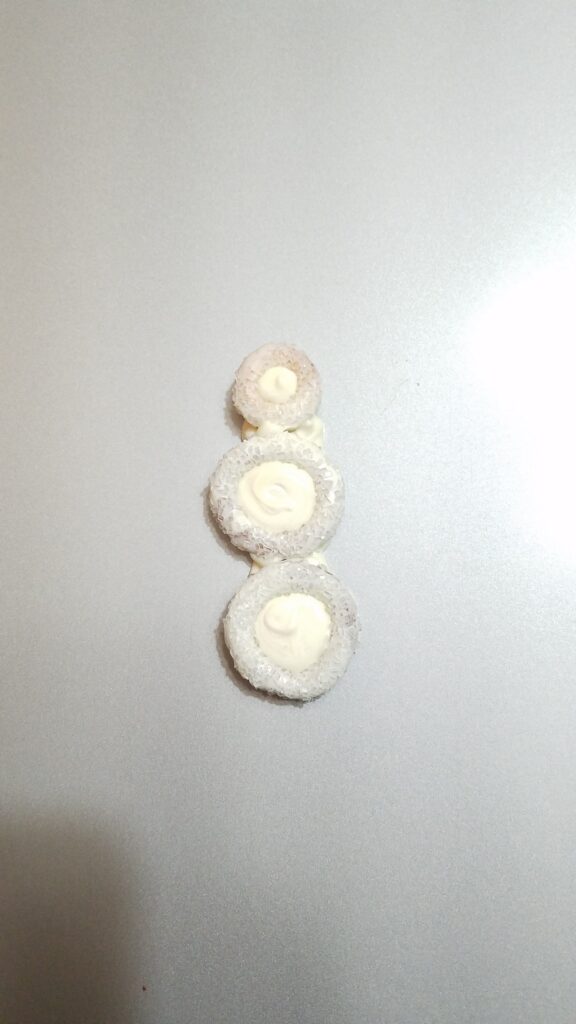 But if you want to (and I did), before the chocolate in the middle hardens, add some tiny candy covered chocolate chips for the face and buttons.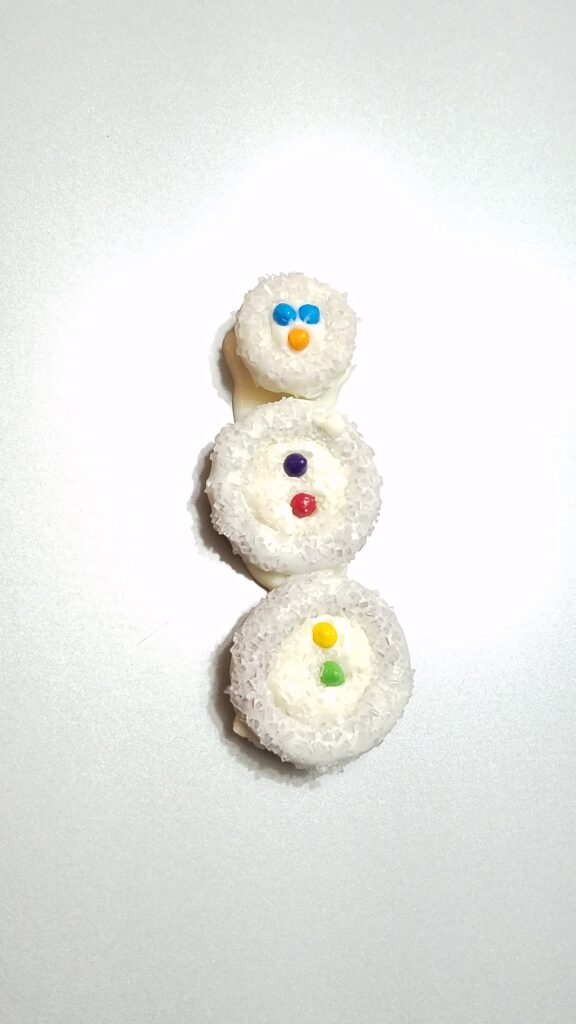 Snowman Accessories
Now this is where you can really take your chocolate covered pretzel snow people to the next level…. make some chocolate top hats! Squeeze melted chocolate through the ziplock bag onto a silicone mat in the shape of hats. You can use a toothpick to quickly smooth out the chocolate.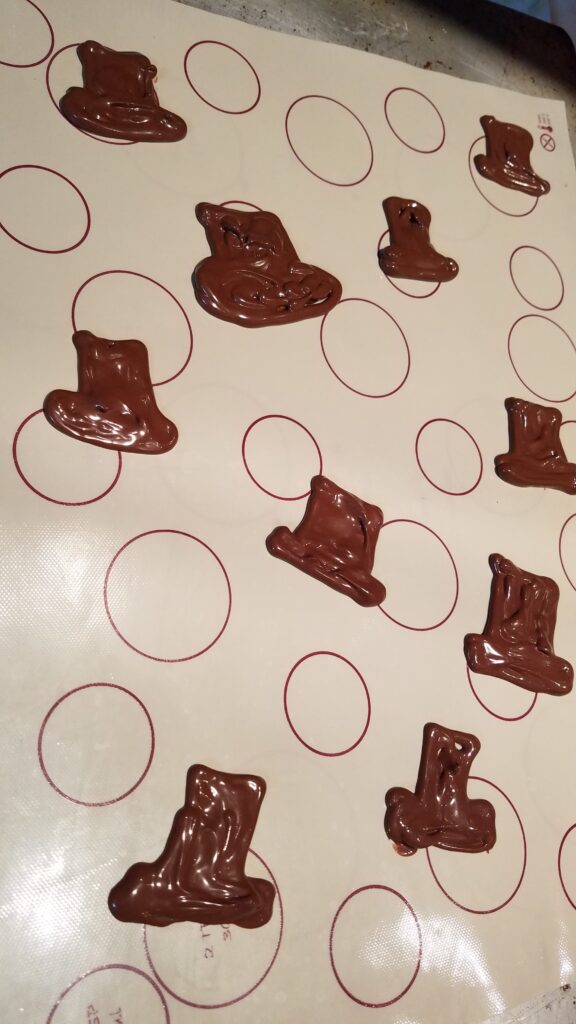 Before the hats harden, put shaped candy sprinkles on them to jazz them up a bit.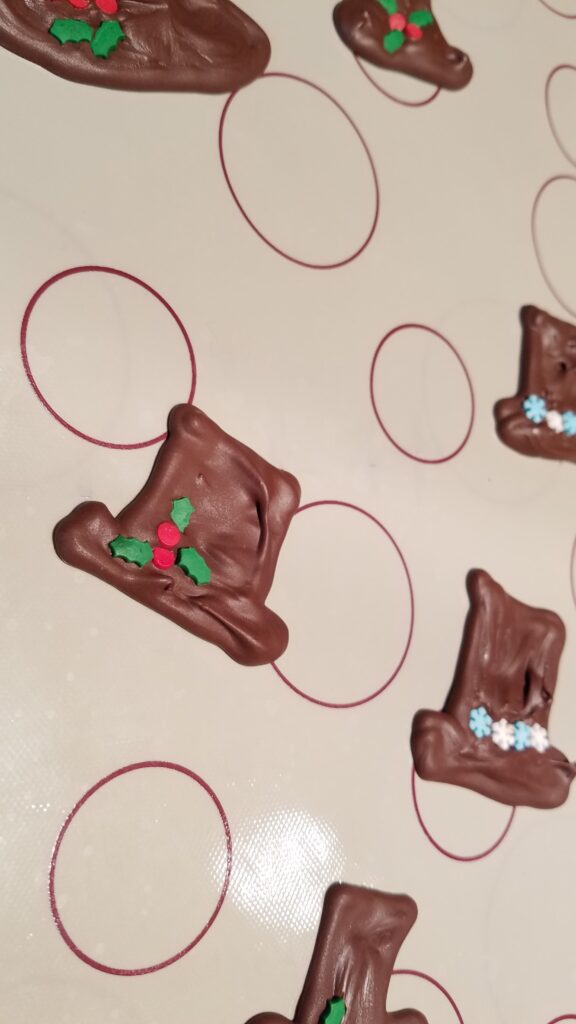 Make some chocolate scarves, too!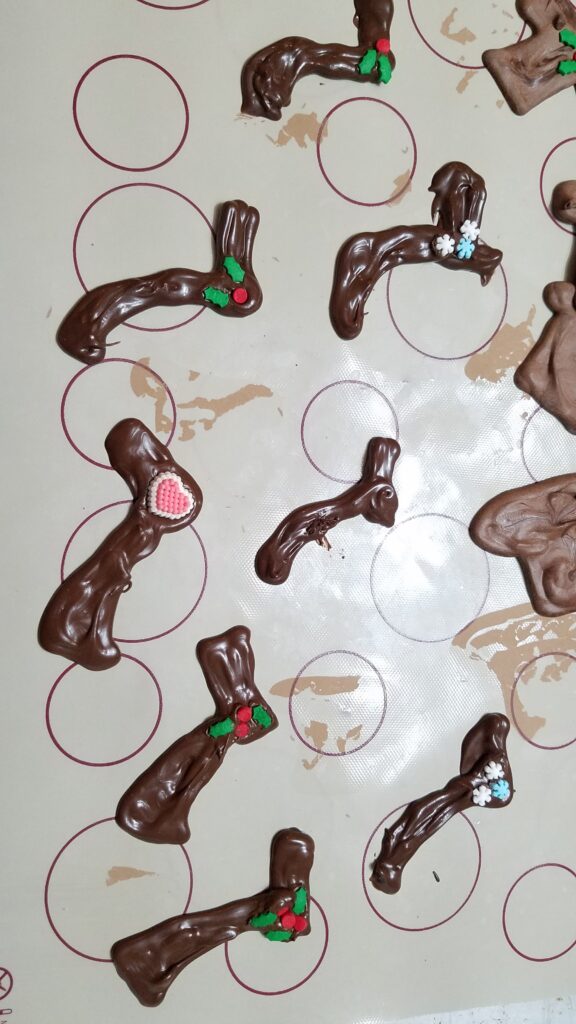 Make some white chocolate scarves for variety! And instead of just top hats, make other hat styles, too.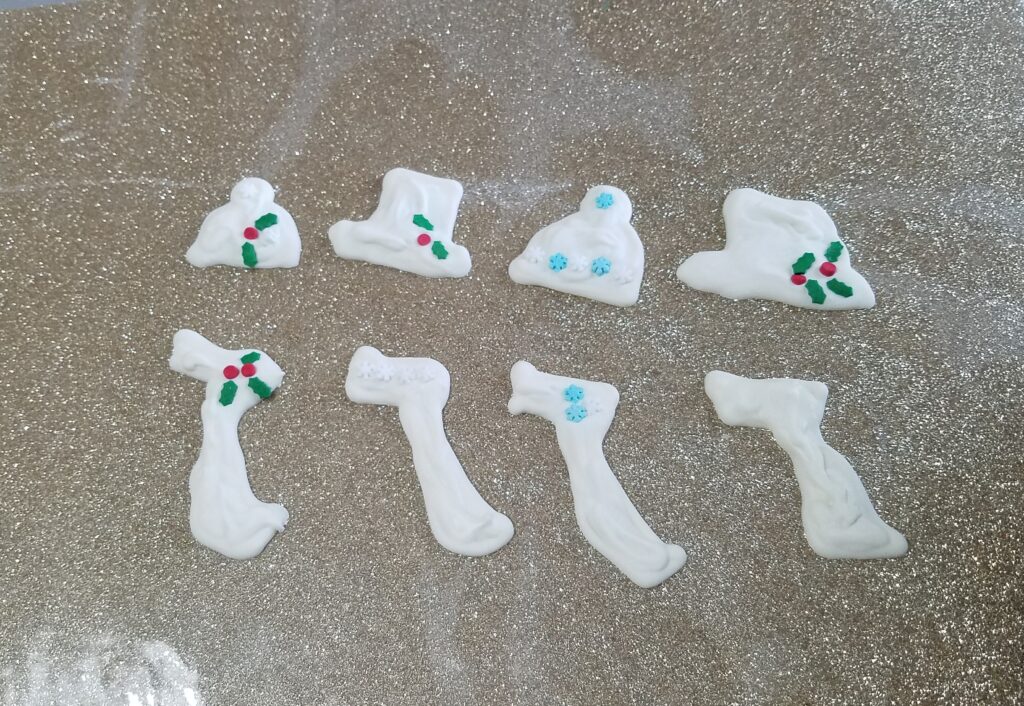 Now comes the BEST PART. Add another melting wafer and half a pretzel to support the hat above your snowman/ snowwoman's head. Then have fun deciding which hat and scarf your chocolate covered snowman pretzel should wear! Keep changing the hats and scarves like I did, and it sort of feels like you are playing with paper dolls : ).

Oh. And one more great tip! Use emoji faces! They are the perfect size, and give such amazing personality to your snowmen!
This video above shows how I added the hat.
How to Make Snowman Chocolate Covered Prezels Step by Step
Ghirardelli chocolate melting wafers makes these pretzels taste amazing! I found small circle pretzels for the heads in…. Chex Mix!
Melt chocolate, put in a ziploc bag, cut off corner of bag, and pipe chocolate hats.
Add shaped sprinkles before the chocolate dries and hardens.
Pipe some chocolate scarves, too!
Make white chocolate accessories, too!
Dip pretzels in white chocolate, then sprinkle sugar sprinkles before the chocolate dries. Then let them dry.
Lay out 3 chocolate wafers.
Pipe more chocolate onto them and connect them.
Lay sugar coated pretzels on top immediately.
To support the hat, I added a 4th wafer, part of a pretzel, and more wet chocolate. Then I attached the hat. The hat will stick firmly with this method. (If you want to switch out hats don't add more chocolate.)
Make a plain snowman if you wish.
Use emoji faces from the baking section for a lot of fun!
Mix up the accessories, or make them matching. There are so many options!
Chocolate Covered Pretzel Snowman, AFTER!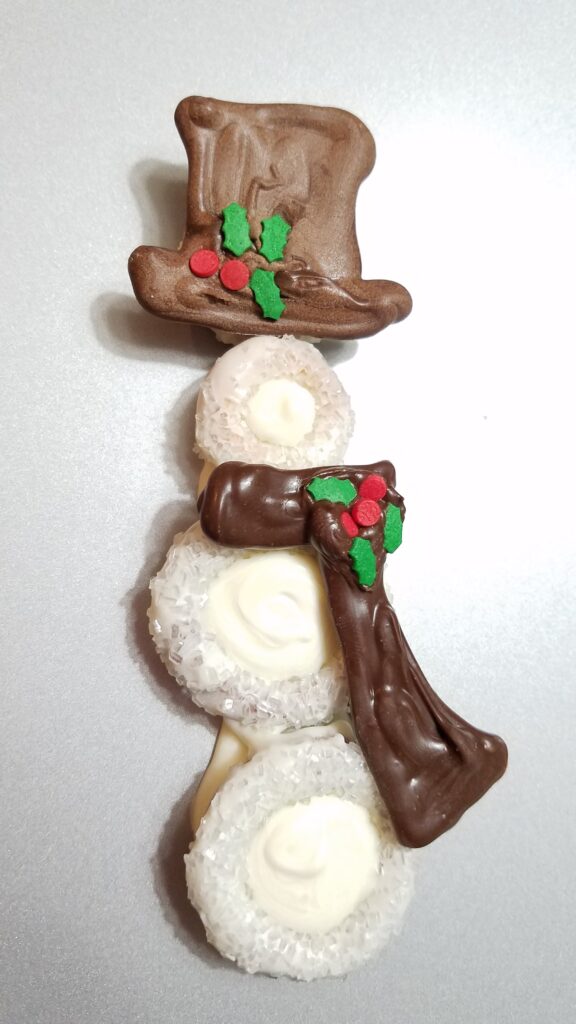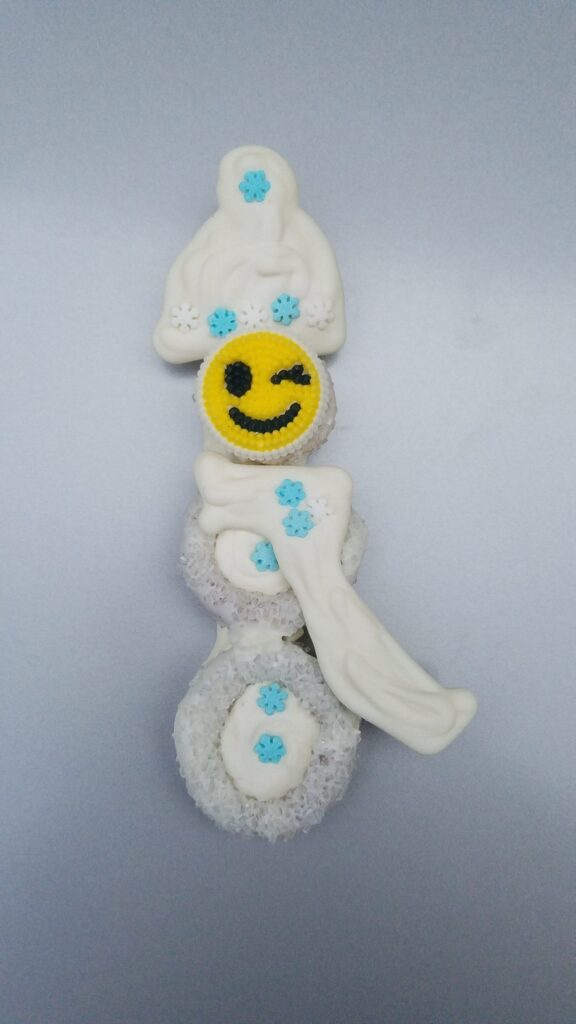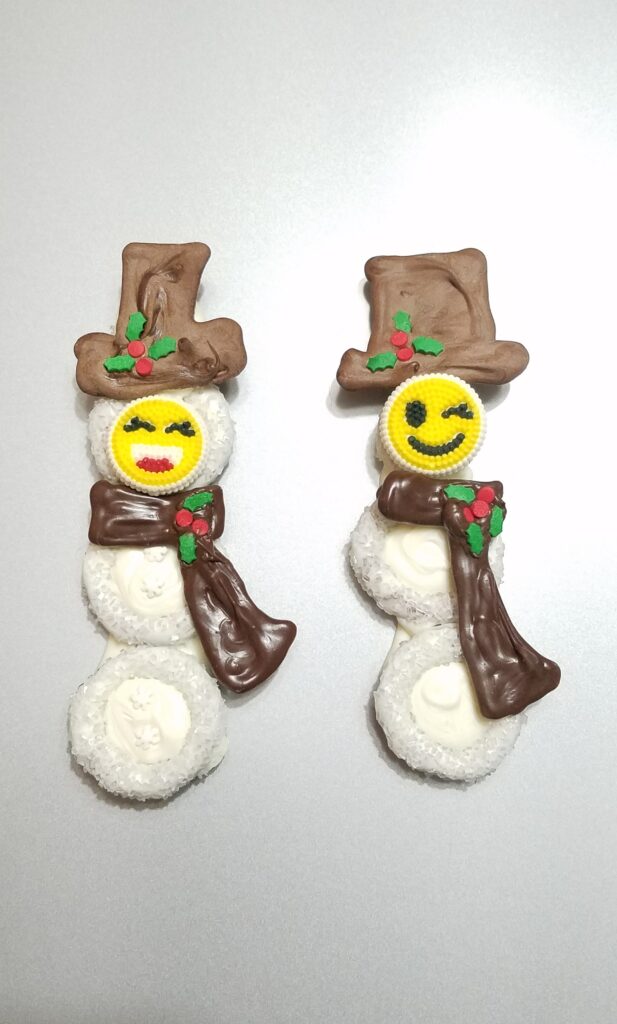 This would be such a fun family activity when it's snowing outside, or if you're stuck at home due to, ahem, lockdowns or something…. And what a fun gift to give to others, too!
Below is a slideshow of a variety of different snowmen. (I told you I had fun changing their hats and scarves!) Which one is your favorite?
If you are visiting us in order, then next on the list are the Zucchini Sisters. I'm sure their contribution will inspire you for the holidays!
Make An Centerpiece for a Narrow Table
Chocolate Covered Snowman Pretzels
Create Festive Frosted Candle Holders in 2 Easy Steps
DIY Christmas Vintage Cutting Boards Vignette
5 Minute Mason Jar Candle Lamps
DIY Farmhouse Simple Joy Canvas
Quick and Easy DIY Thanksgiving Table Ideas