Jumbo Christmas Bucket Planter
I hope you will enjoy seeing how I created this Christmas Bucket Planter. I absolutely love taking several discarded items and turning it into something new and useful. Maybe this will give you some ideas!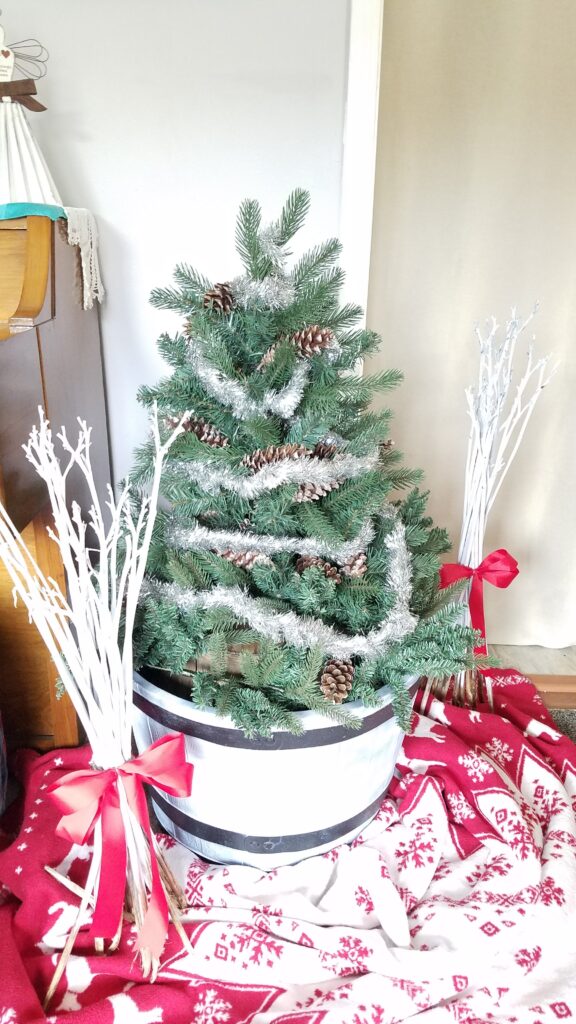 (*This post may contain affiliate links. By purchasing anything from these links, I may receive a small commission at no extra cost to you. More information is available on my Disclosure page.)
Perhaps you saw The Secret of my Huge Planter. Yes, this is another bucket/ barrel just like the one I used for that!
Jumbo Christmas Tree Bucket Planter

I salvaged 4 of these gigantic planters from the neighbor's trash.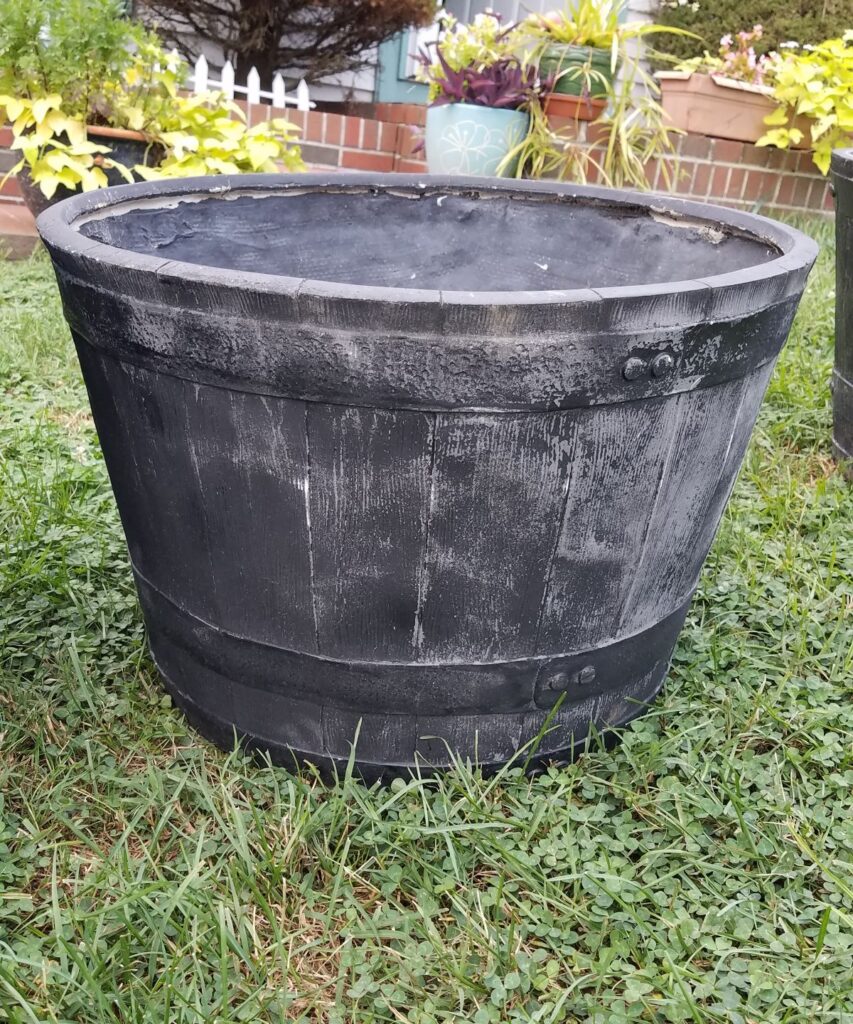 I used #FrogTape and masking tape to tape off the black bands.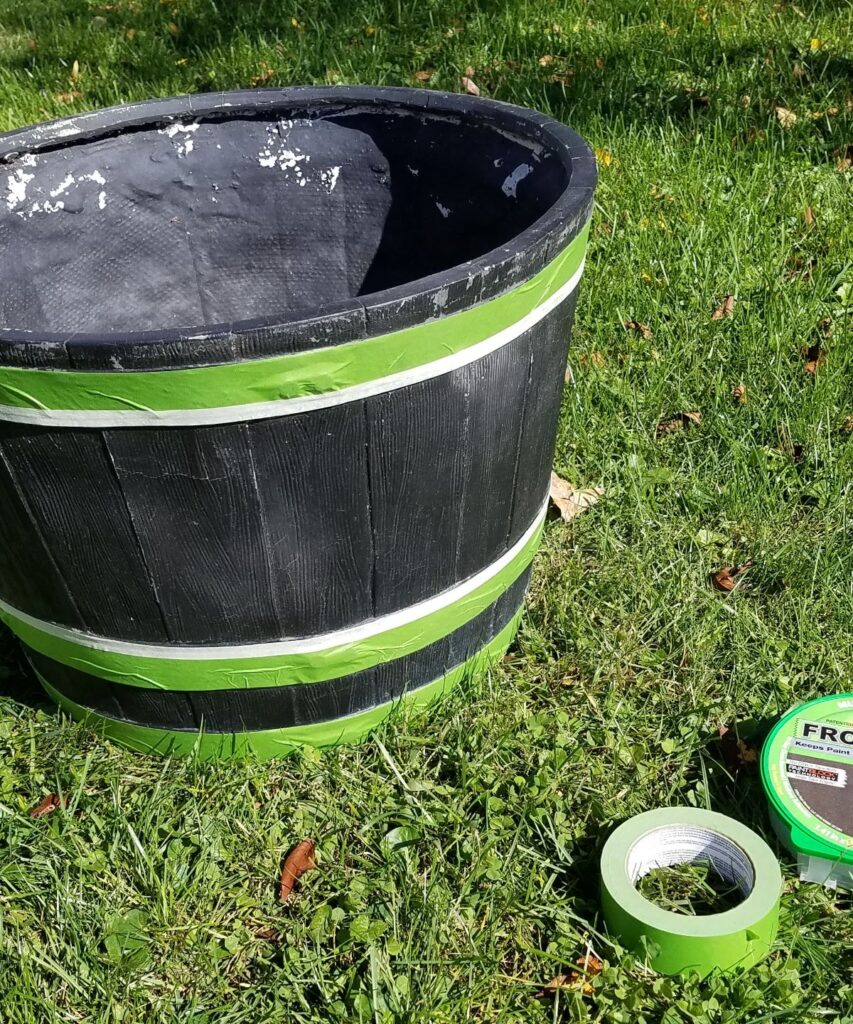 Then I lightly spray painted the planter.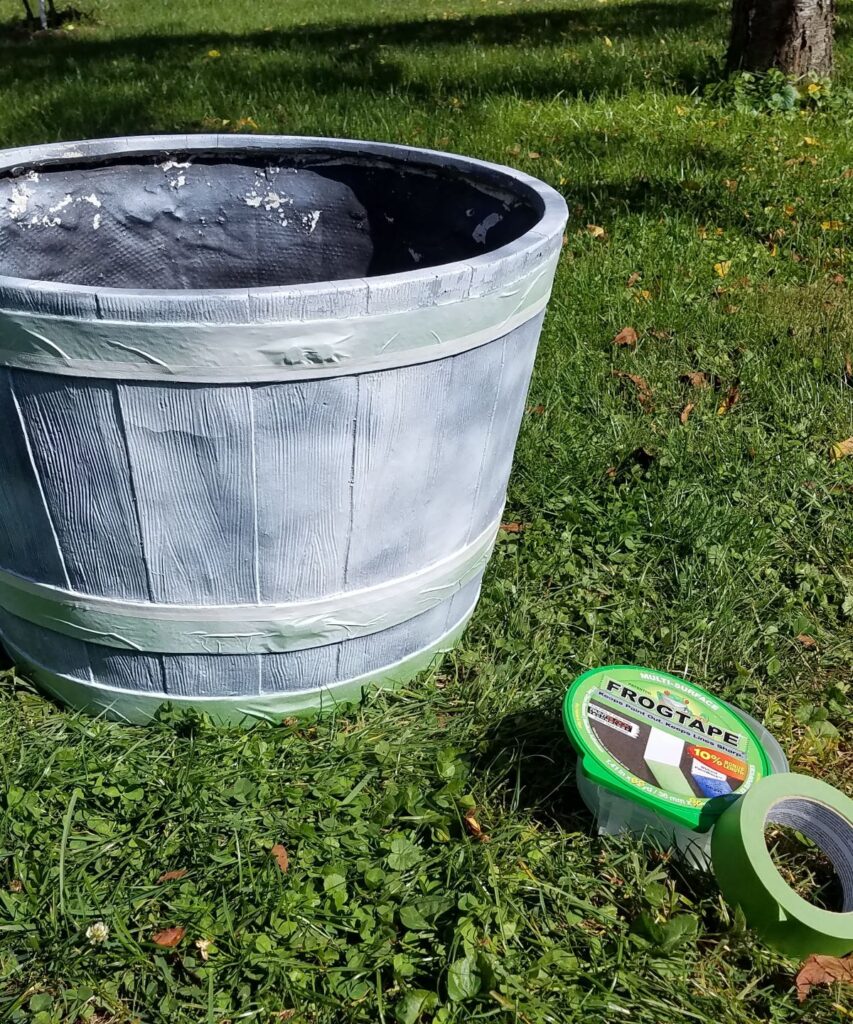 All painted!

Then I pulled the tape off. It looks great! Thank you FrogTape!

I salvaged this crab bushel basket from a different neighbor.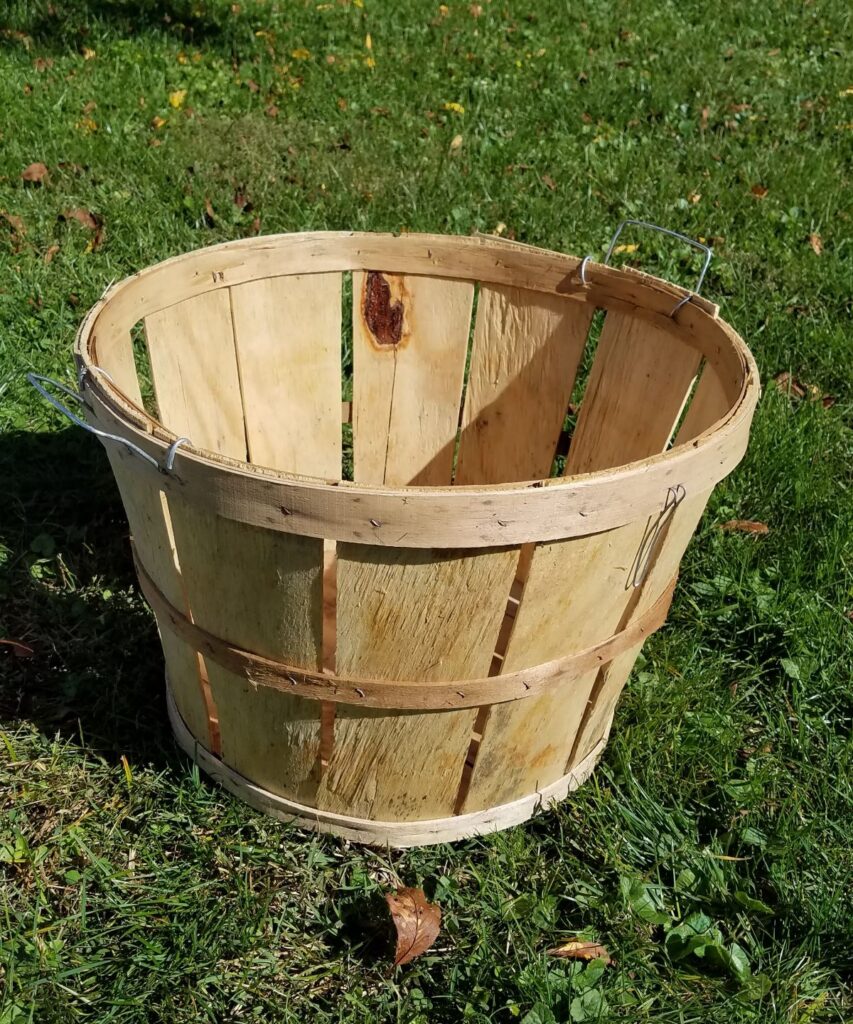 I turned the basket upside down.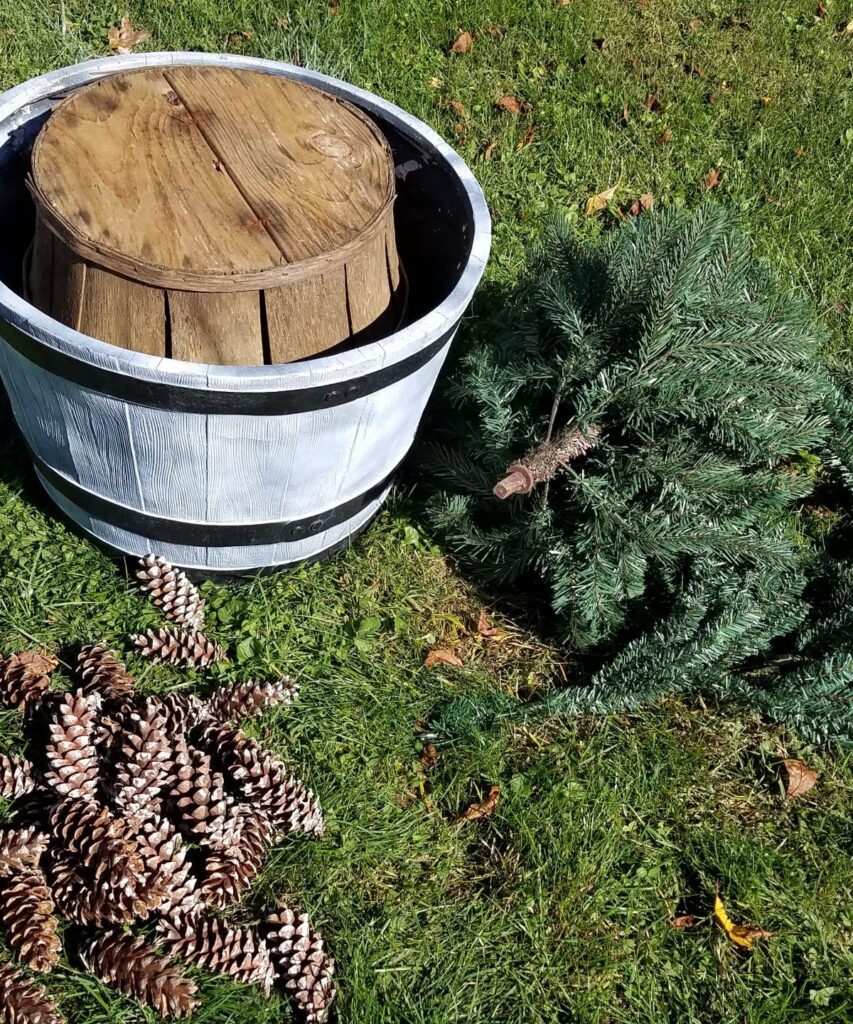 Then I put the top of a rescued Christmas tree into the top of the upturned basket.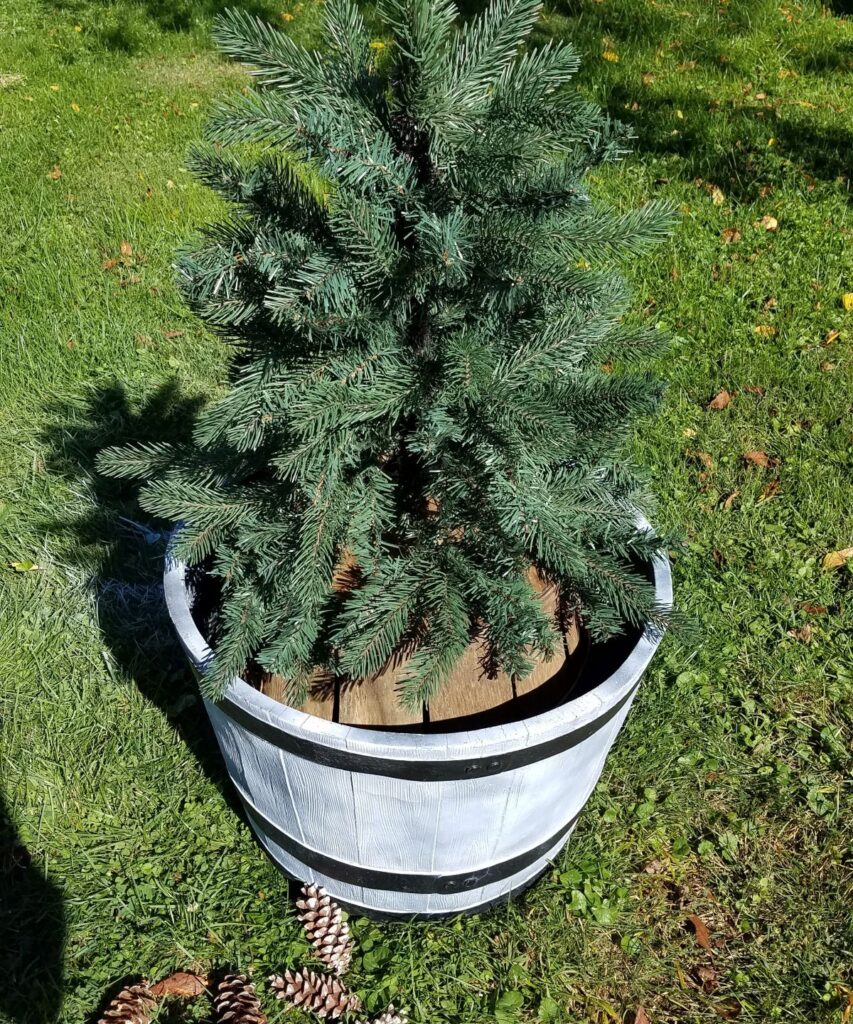 I added some pinecones and garland, and extra branches around the base.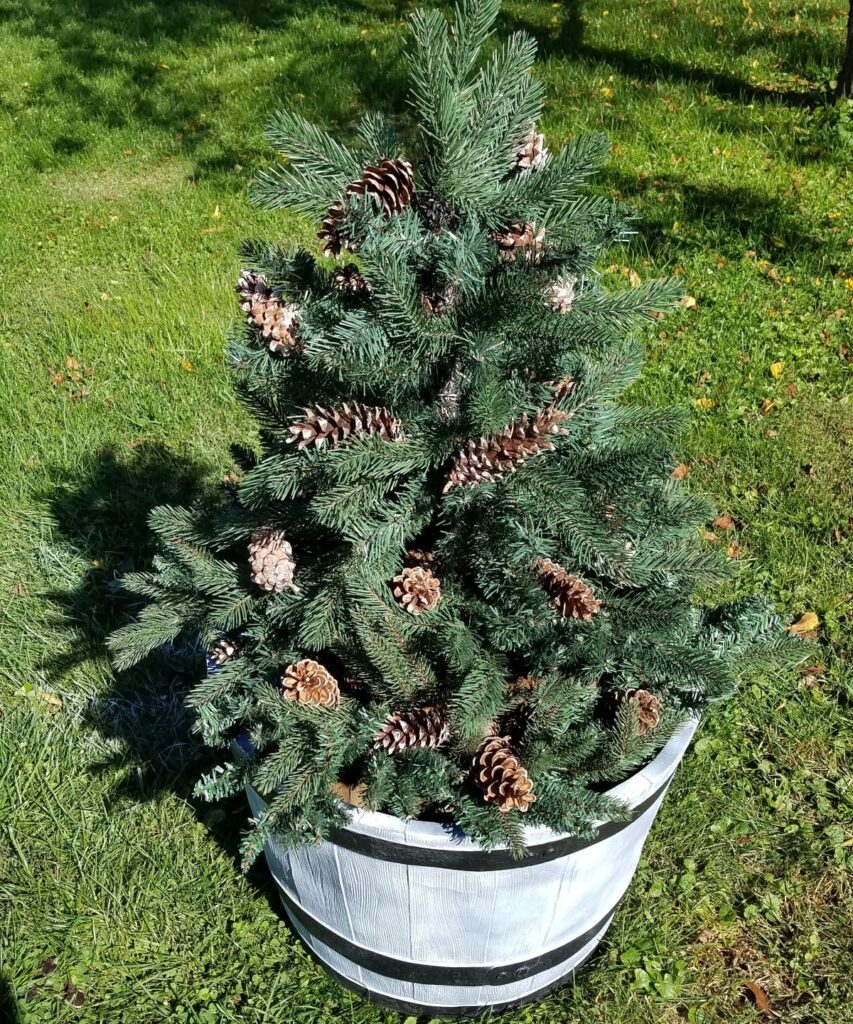 Three salvaged items have turned into one upcycled Basket Christmas tree!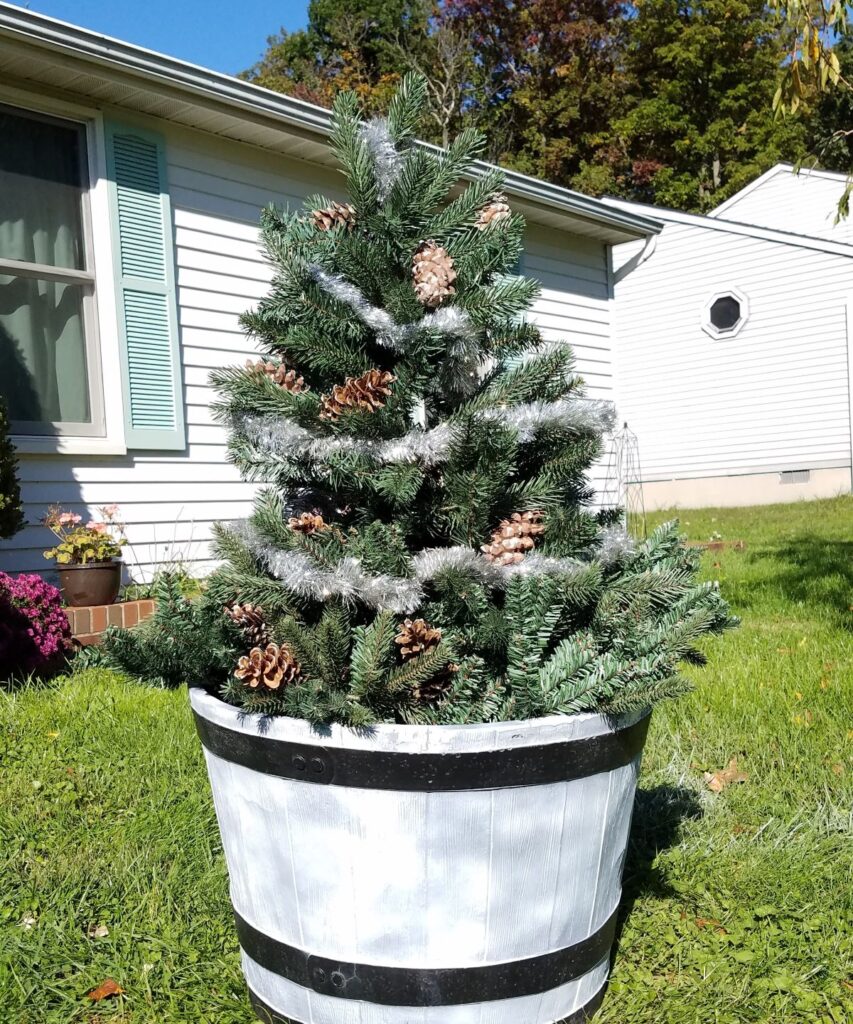 At 40 inches tall, it is still lightweight.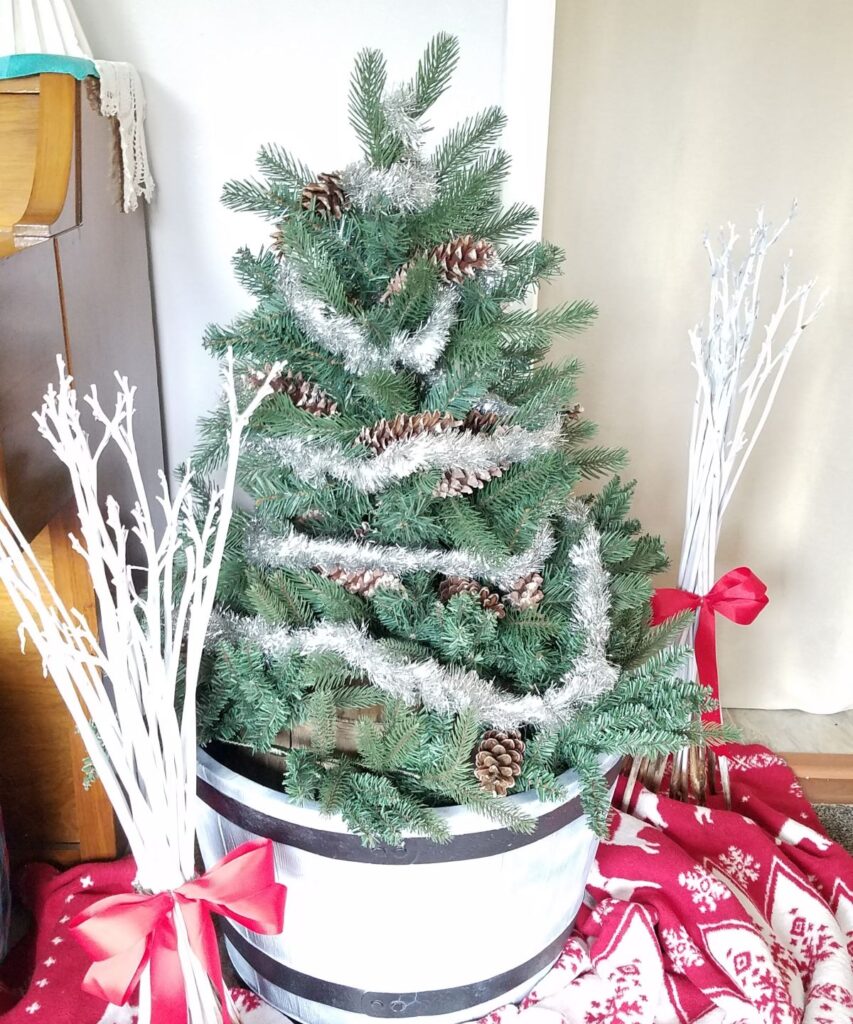 Here are more details about how to make the White Spray Painted Stems.
I decided to put the tree outside on my front step. I can't wait until I have a front porch– this will make such a cute #winterporchplanter!!
And here is the same tree under several inches of snow!!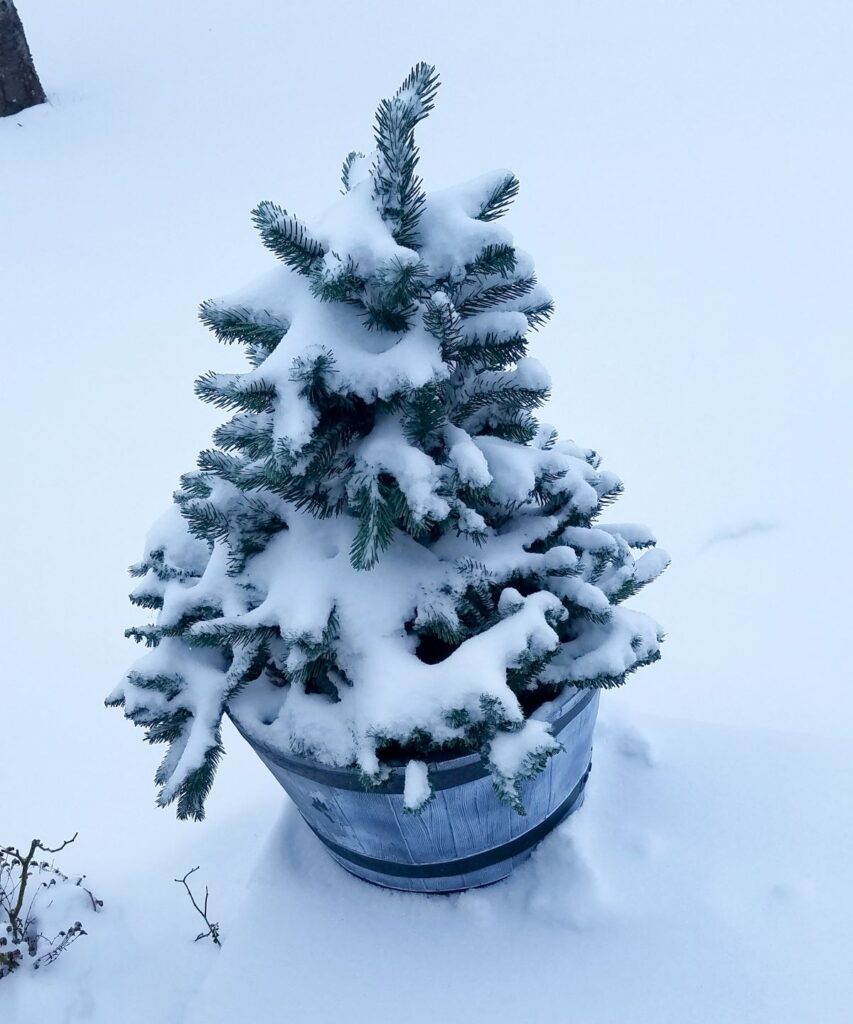 It looked so magical in the snow. 🙂
I just love what this tree does for my front step! 😀