The Most Delicious Pumpkin Bread
A friend recently brought me this loaf of pumpkin bread when she visited me. We ate it with my Pumpkin Butter. I knew I couldn't share the pumpkin butter with you, and not give you the recipe for the Pumpkin Bread! This recipe is partly what made my pumpkin butter taste so good, I am sure!
In fact, this Pumpkin Bread is so good it should probably be called Pumpkin Cake. It is that delicious!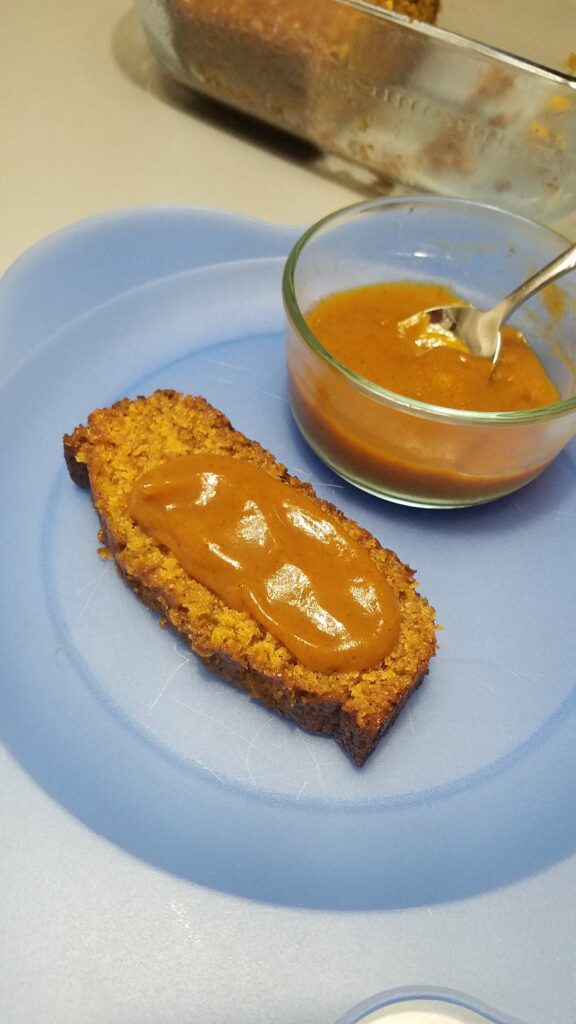 (*This post may contain affiliate links. By purchasing anything from these links, I may receive a small commission at no extra cost to you. More information is available on my
Disclosure
page.)
Yes, I did ask permission to share the recipe with you here. And no, she is not online so I can't link to her to give her the credit. But if you try her recipe and comment here about how good it is, I will be sure to pass on the compliments to her! : )
I love to toast pumpkin bread or banana bread like this in my little toaster oven. Then spread butter over it and it is sooo delicious! Especially with a cup of tea or even milk.
The holidays might be a little harder this year for many who have lost or are afraid of losing loved ones. I imagine Thanksgiving dinner will look a lot different for many people because of traveling issues or a number of other details. Maybe you could just share this recipe with someone to cheer them up. Perhaps you could both bake it, and eat it together over Zoom… (I did hear that Zoom has lifted its 40 minute limit just for Thanksgiving!).
I've kind of gone overboard with the Pumpkin themed posts this season…. I hope you have enjoyed them! This is the last one until next year. From now on it will be allll about Christmas. And do I ever have alot of those to share with you, too!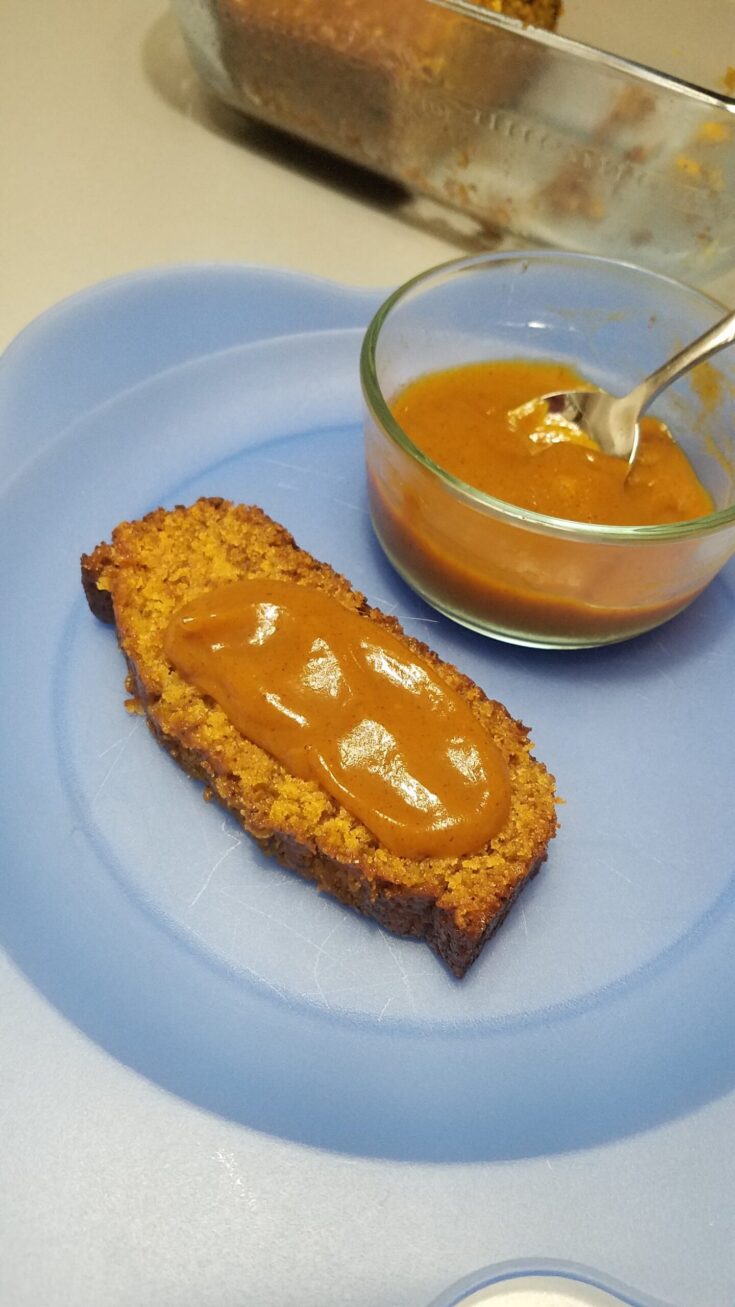 Yield:

24 slices
Pumpkin Bread
Cook Time:
1 hour
10 minutes
Additional Time:
10 minutes
Total Time:
1 hour
30 minutes
This Pumpkin Bread is moist and full of flavor. It tastes like it came straight from a high end bakery.
Ingredients
2 c. flour
1/2 tsp. salt
1/2 tsp baking powder
1 tsp. baking soda
1 tsp. ground cloves
1 tsp. cinnamon
1 tsp. nutmeg
1 1/2 sticks (12 TBLSP) unsalted softened butter
2 c. sugar
2 c. eggs
15 oz. pumpkin puree
Instructions
In large bowl beat butter and sugar until well blended.
Add eggs one at a time and beat until light and fluffy.
Beat in the pumpkin.
Add the dry ingredients.
Pour into two 8x4 greased and floured loaf pans.
Bake for 65-75 minutes at 325 degrees.
Cool at least 10 minutes before slicing to eat.
Serve with Pumpkin Butter if desired.