Christmas Ornament Display Screen
This post contains links to affiliate websites, such as Amazon, and we receive an affiliate commission for any purchases made by you using these links. We appreciate your support!
Why an Ornament Display Screen?
Have you ever wished you had a good ornament display wall, sort of like at a store where you can easily see all of the ornaments?
Our living room is simply not big enough to hold a regular size Christmas tree on the floor. Probably part of this is because of our piano. I teach piano, and I need to practice as well, so not having a piano is just not an option.
I've always just hung my ornaments on my lights and garland hung way up near the ceiling to keep them away from my small kids. My kids are bigger now, but we have a cat. I just don't want to risk the cat breaking anything.
So this year I came up with a new idea, in part thanks to Fresh Vintage by Lisa S and her Screen Door Christmas Tree that she posted last year. Thank you, Lisa!!
I had some old screens that I had picked up when someone threw them out. I probably would not have picked them up, if I had not already seen Lisa's post. I never had enough ball ornaments to copy Lisa's idea (probably because no one threw out any!!).
This year when I was trying to think of how to display my ornaments, I remembered the screen. I put it up to see if it would fit. It did!
Before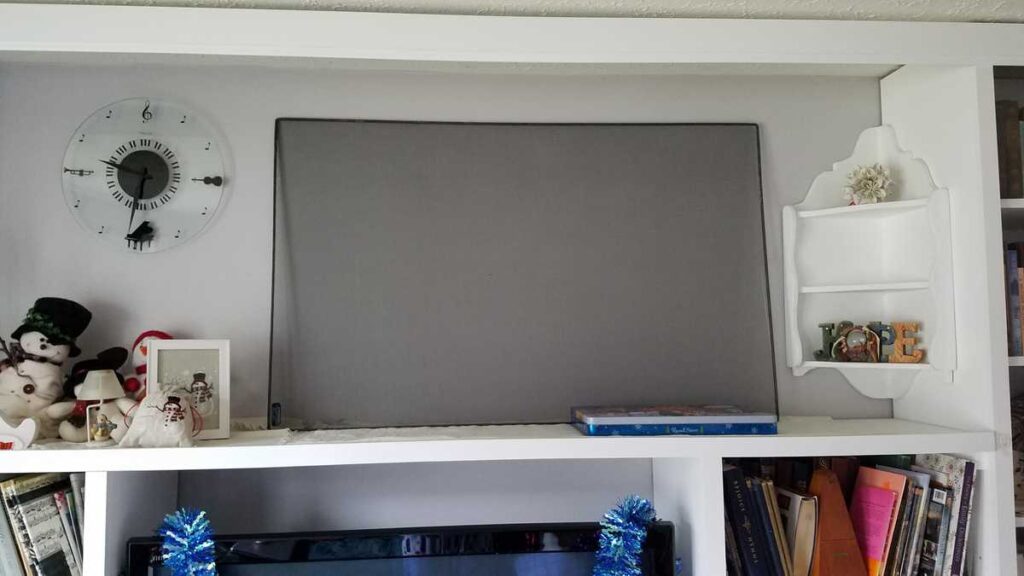 Now that I knew the screen would fit, I began to think about it more. To start with, the black did not look very nice in my opinion, so I spray painted the screen white. Why is it always winter when I want to spray paint something?? Since I don't have a garage, I created a cardboard area in my basement where I could spray the screen without getting over spray on anything else.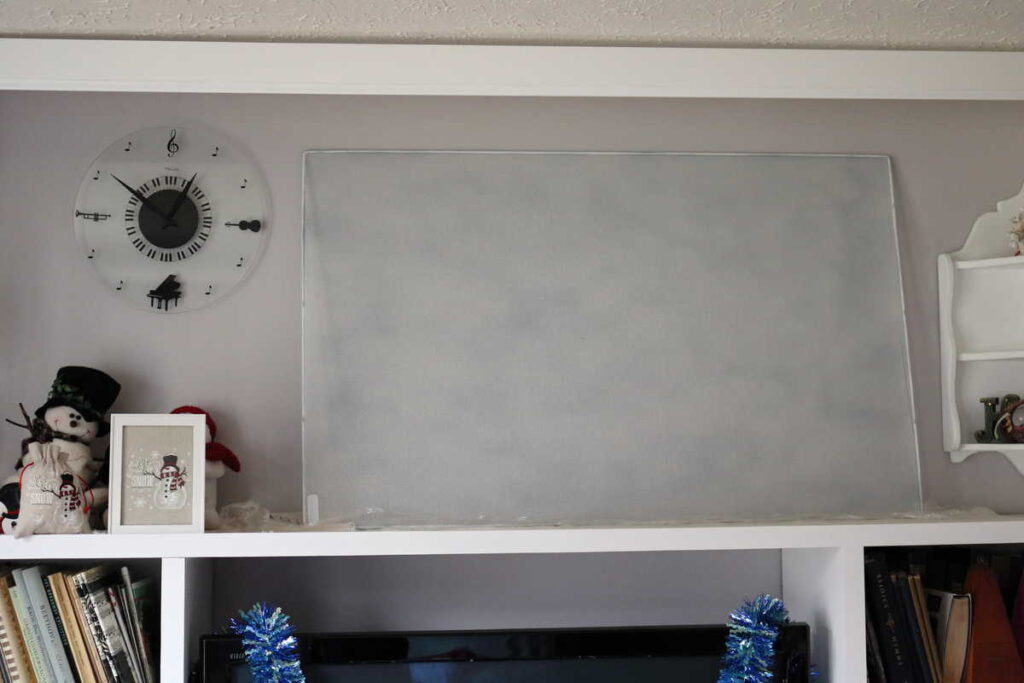 Then I decided to hot glue some decorative ribbon around the top and side edges of the screen. I'm glad that I did. It adds such a nice touch!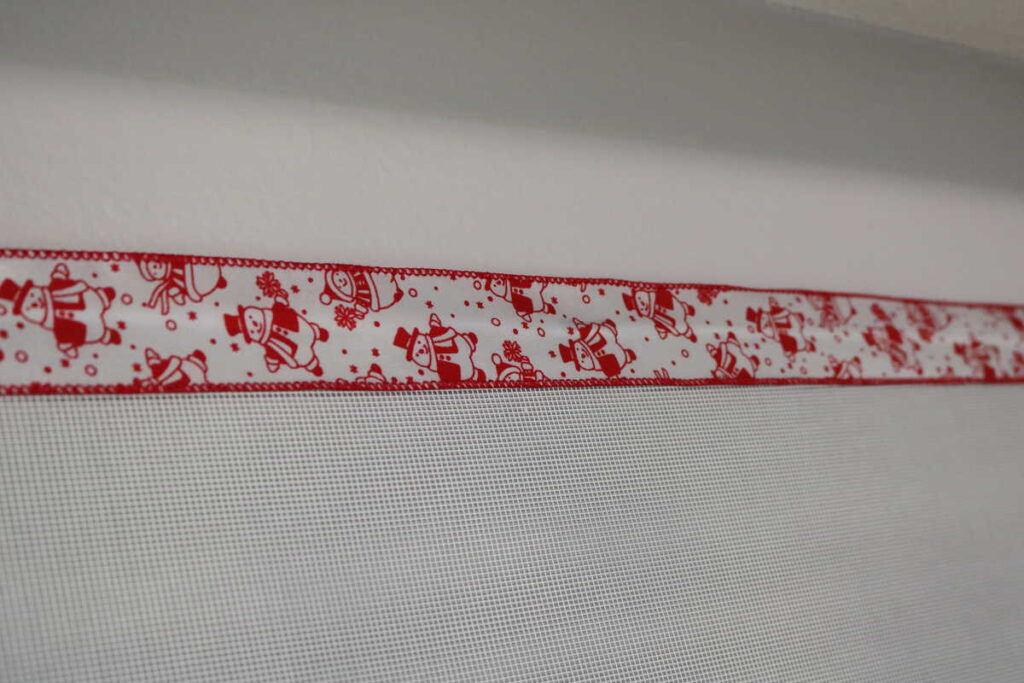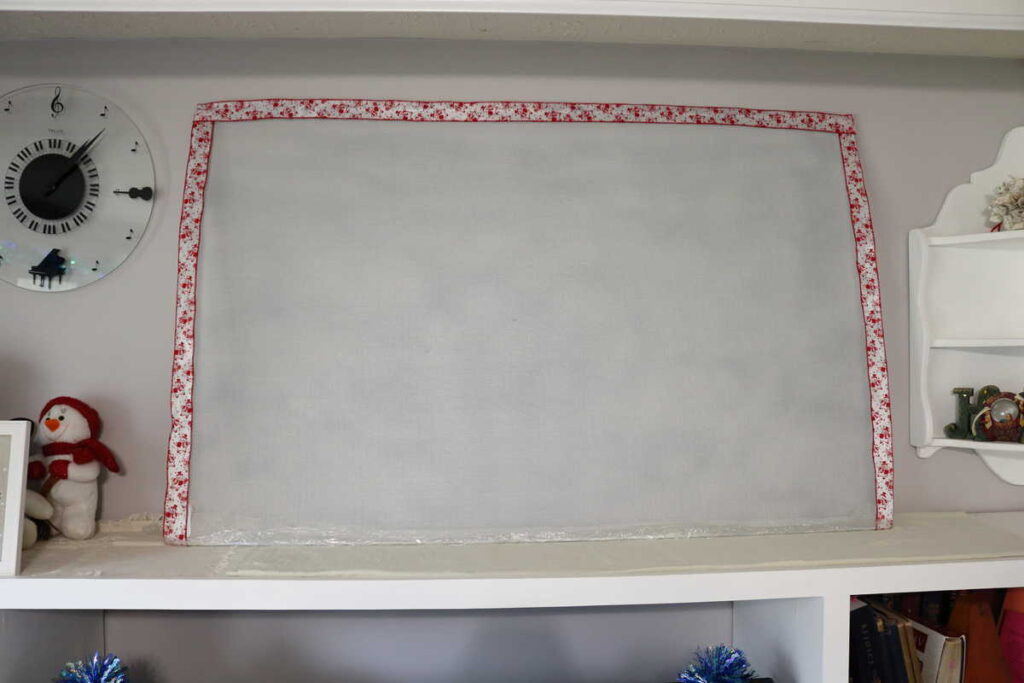 I laid my ornaments out on the floor, starting with the one I thought would like nice in the center. Then I built out around from there. I knew from Lisa's post that when I started hanging them, I would need to start from the bottom and move towards the top. I also knew that from experimenting. Here is when I was part way finished hanging them on the screen. (I laid some snowman fabric across the bottom.)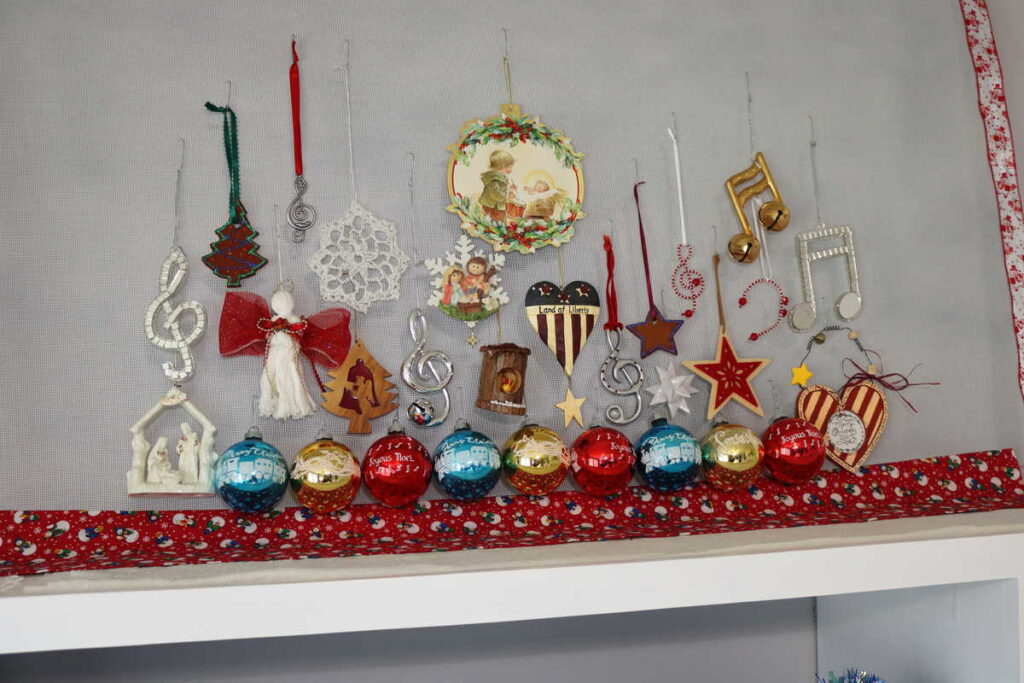 Here it is! All Finished! What do you think? I think it is a great way to showcase ornaments, and be able to see them well.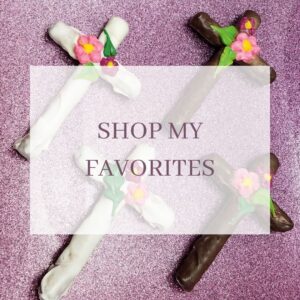 AFTER!!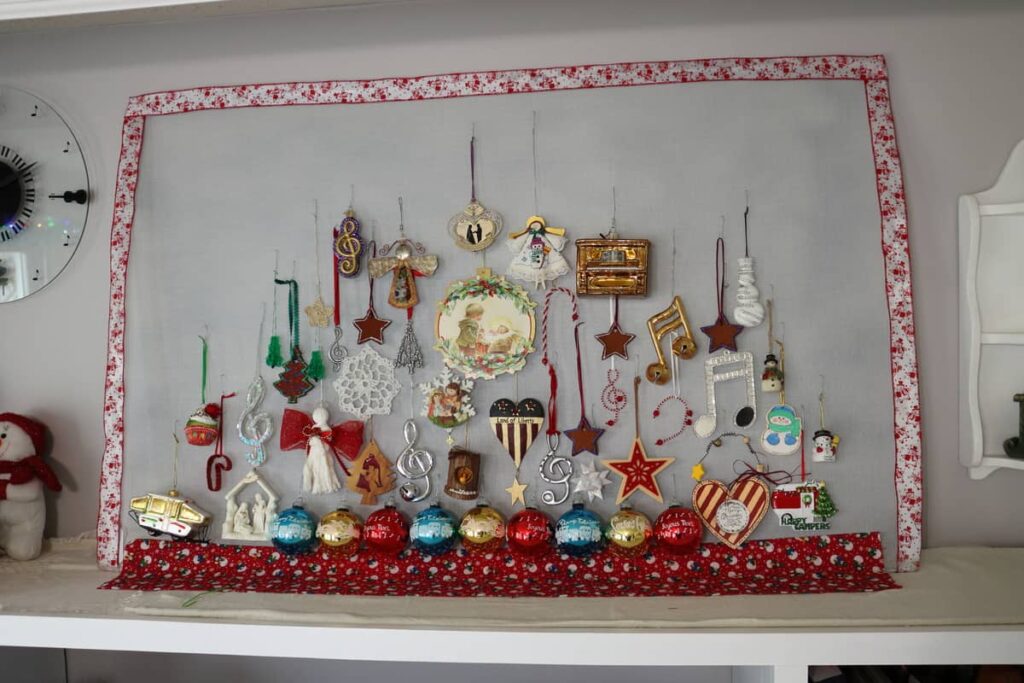 Here are some close ups of some of the ornaments.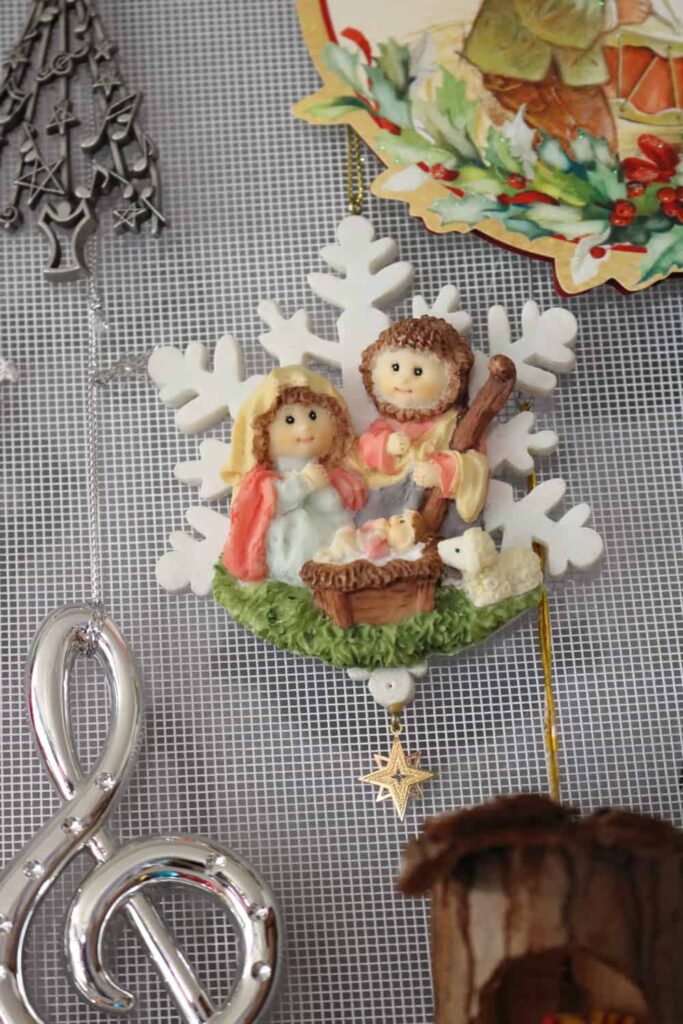 I made the red and white seed bead ones, and the cinnamon applesauce star ornaments.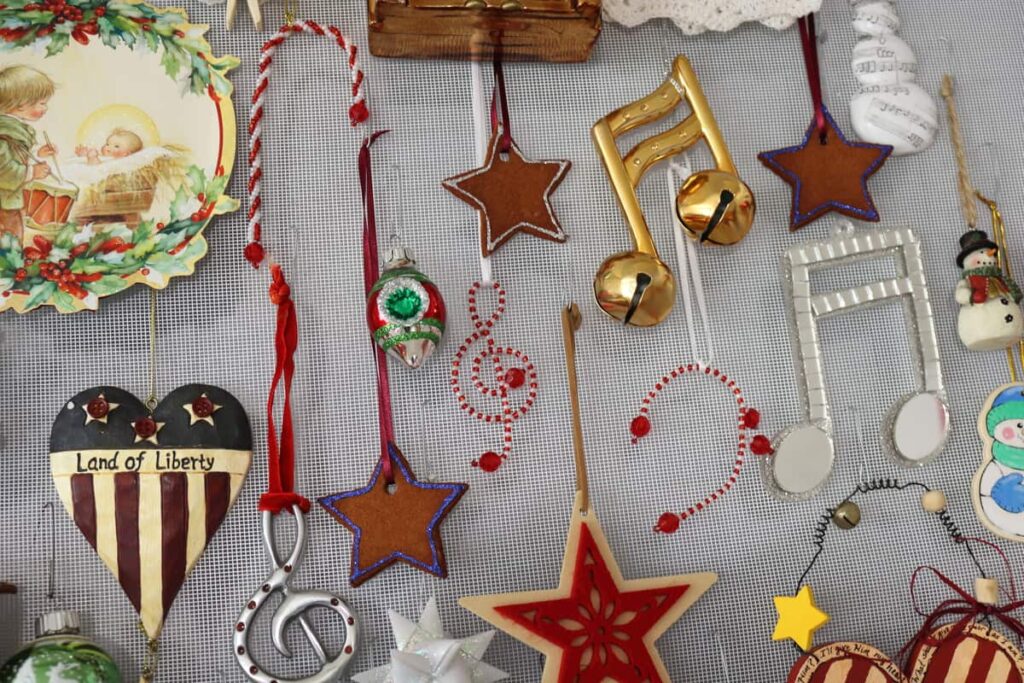 Cute Gingerbread things you might like!*