Today's project is part of a seasonal challenge hosted by Cindy of Cloches and Lavender and Terrie at Decorate and More with Tip. Doesn't Niki's Lemon Blueberry Loaf look delicious?! You can find the rest of the ideas at the end of this post.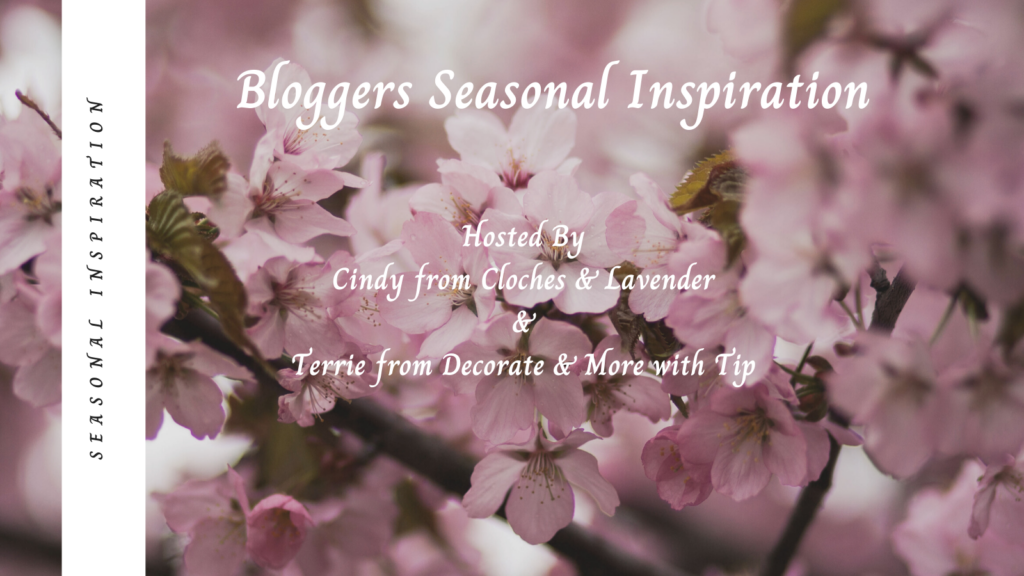 (*This post may contain affiliate links. By purchasing anything from these links, I may receive a small commission at no extra cost to you. More information is available on my
Disclosure
page.)
When I was tidying up my Craft Area recently, I saw this Acrylic Bunny container that I had saved from some chocolates 2 years ago.
Then when I was getting ready to decorate my Coffee Station for Spring, I remembered the bunny shaped container and an idea came to me!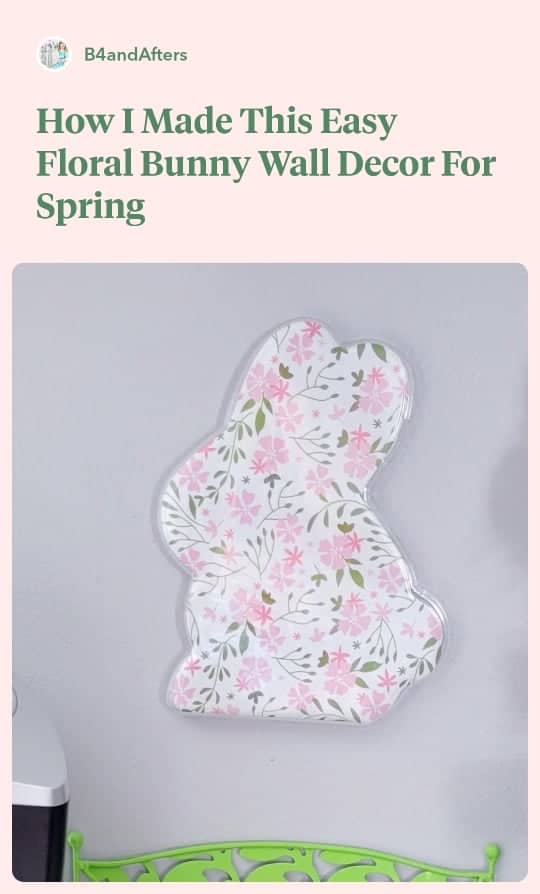 I had saved this plastic Bunny shaped container for chocolates.
An idea came to me to use this floral contact/ Cricut paper with it.
This paper bunny shape inside the plastic container really helped make this project easy.
1
I traced the Bunny shape on the backside of my Cricut vinyl with a pencil.
See? Easy!
2
Then I carefully cut it out with scissors.
3
I attached the Bunny shape to the inside of the plastic box with small pieces of clear tape.
4
Then I hung it on a nail. Isn't it pretty?
The lid of the clear acrylic Bunny Box gives it dimension AND makes it easy to hang! And I still have the other half to use for another project!
I used this to decorate my coffee/tea station for Spring. I will show you that in another Jumprope video later.
More Details about this Project
You don't need to use vinyl or contact paper like I did. You can use cardstock or any pretty paper. I just used contact paper because it was the color and pattern that I liked for this bunny.
If you are looking for cute bunny decor, then I have the best place! Have you ever shopped Lakeside Collection's catalog? I love looking through it!
Now for the rest of the ideas for Spring. Next up is Michelle's Paper Bag Carrots.