Heart Shaped Cinnamon Roll
*This post may contain affiliate links to websites such as Amazon. By purchasing anything from these links, I may receive a small commission at no extra cost to you. More information is available on my Disclosure page. I appreciate your support!
I wanted to make a special heart shaped cinnamon roll. I've made a variation of these for Christmas and the Fourth of July, too! I hope it inspires you!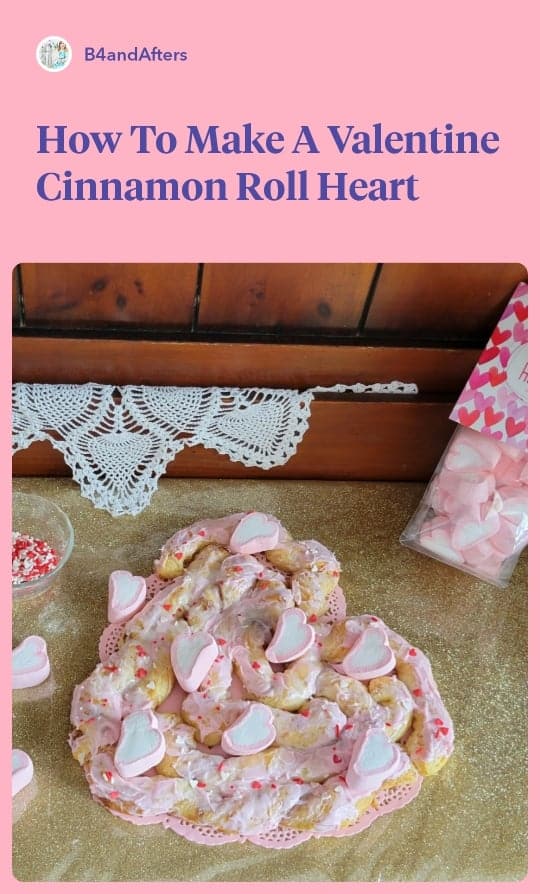 There are 4 cans of cinnamon rolls in this box. I only needed 1 of them.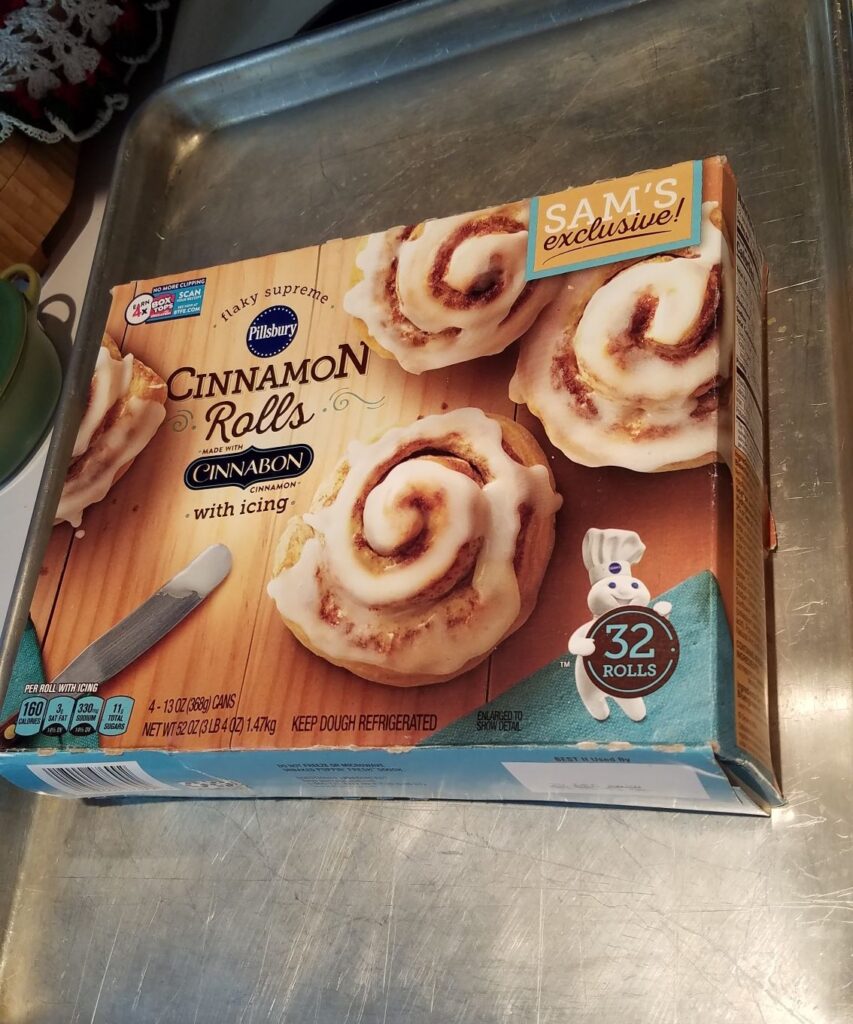 Preheat the oven according to the directions, then grease a cookie sheet, using butter or crisco/ vegetable shortening.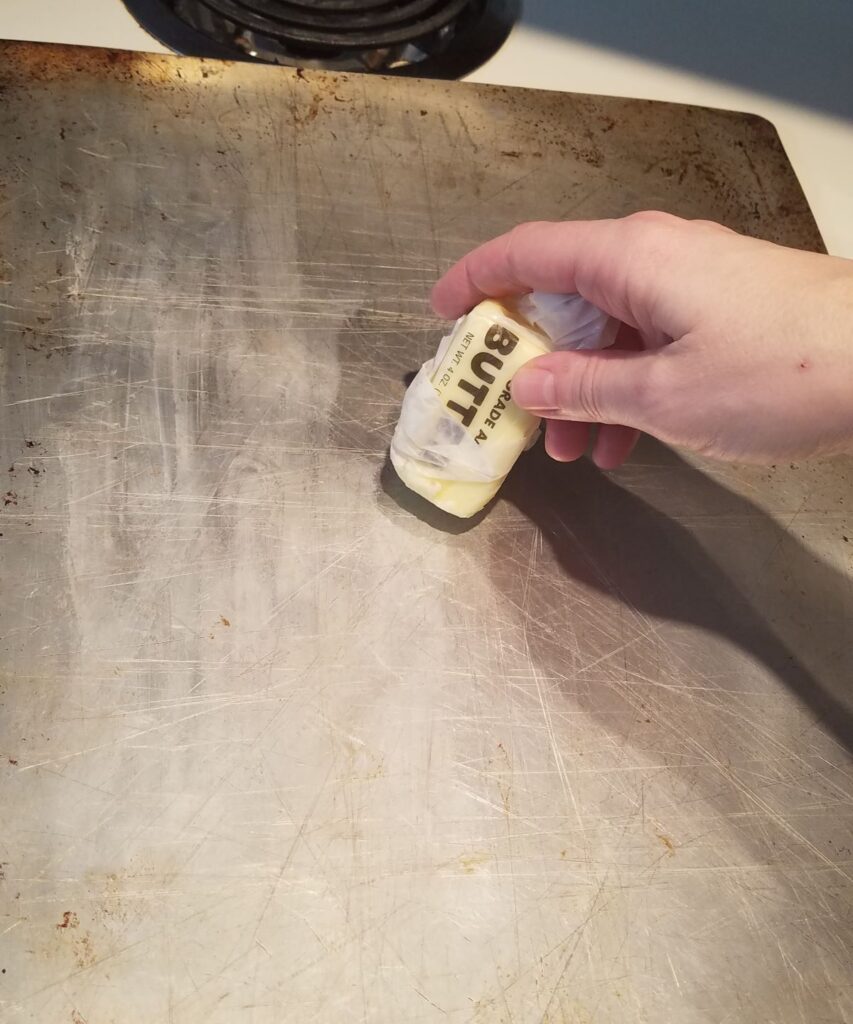 Tear open the can.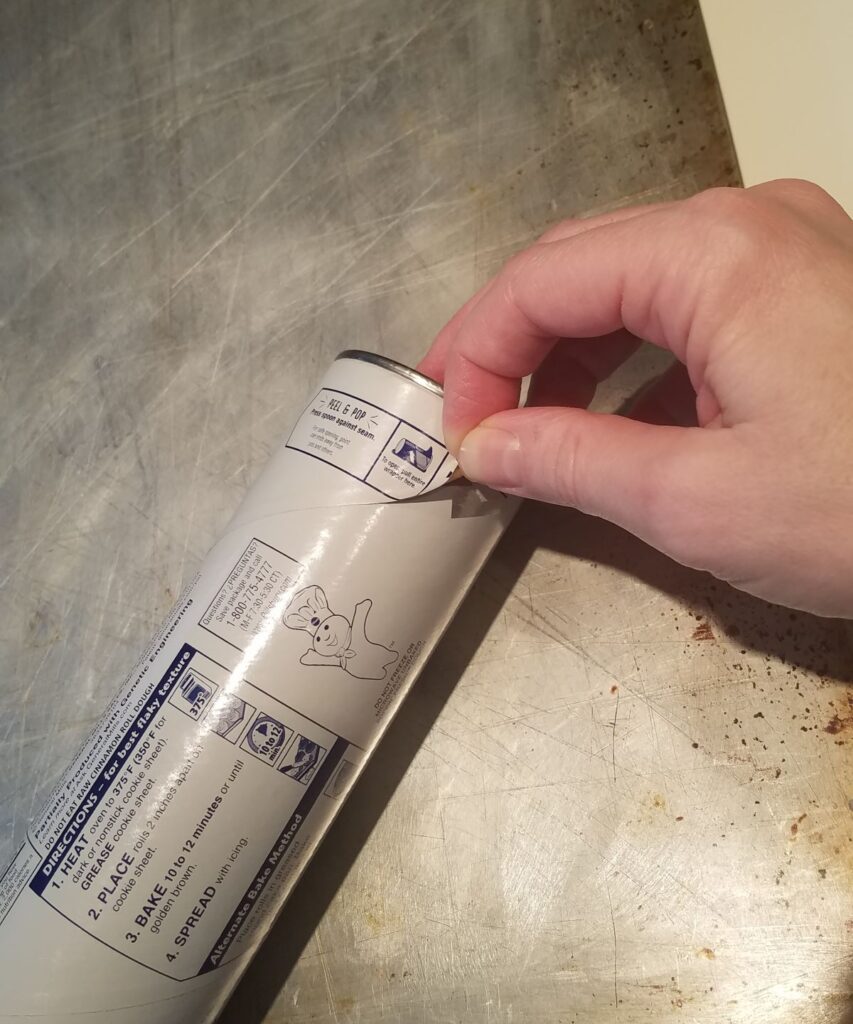 Press at the seam with your thumbs or a spoon so it will pop open.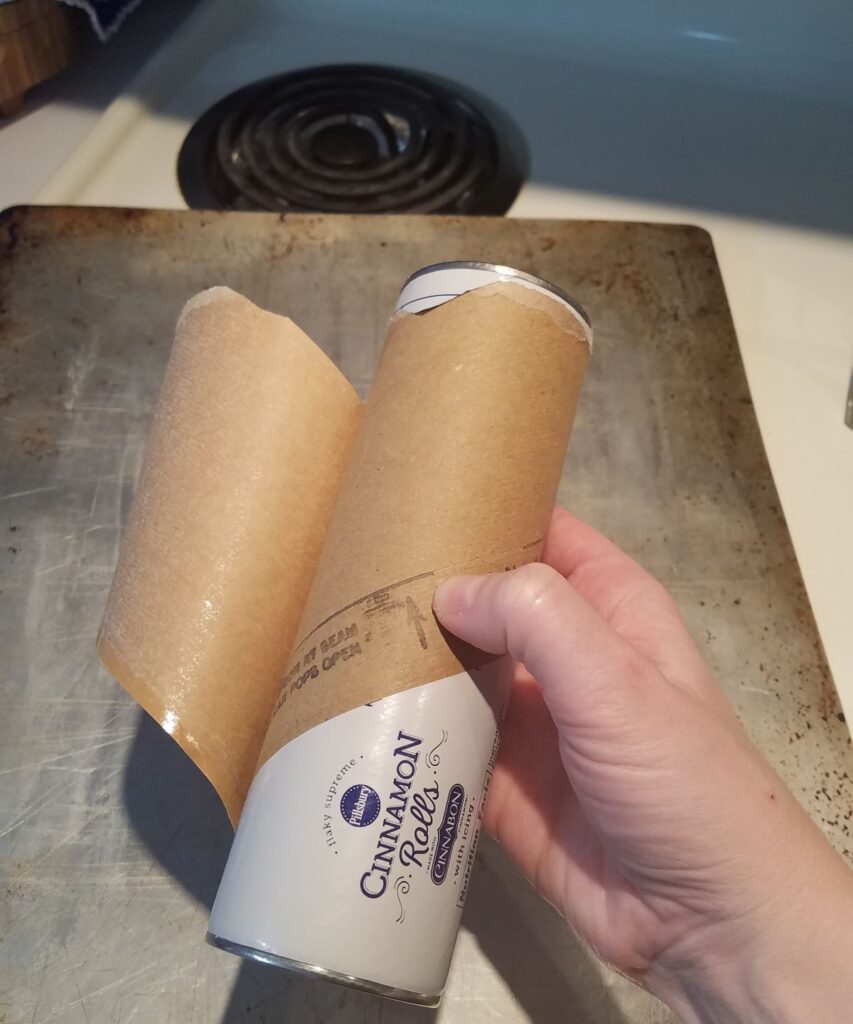 Take the rolls out of the can, then separate the rolls.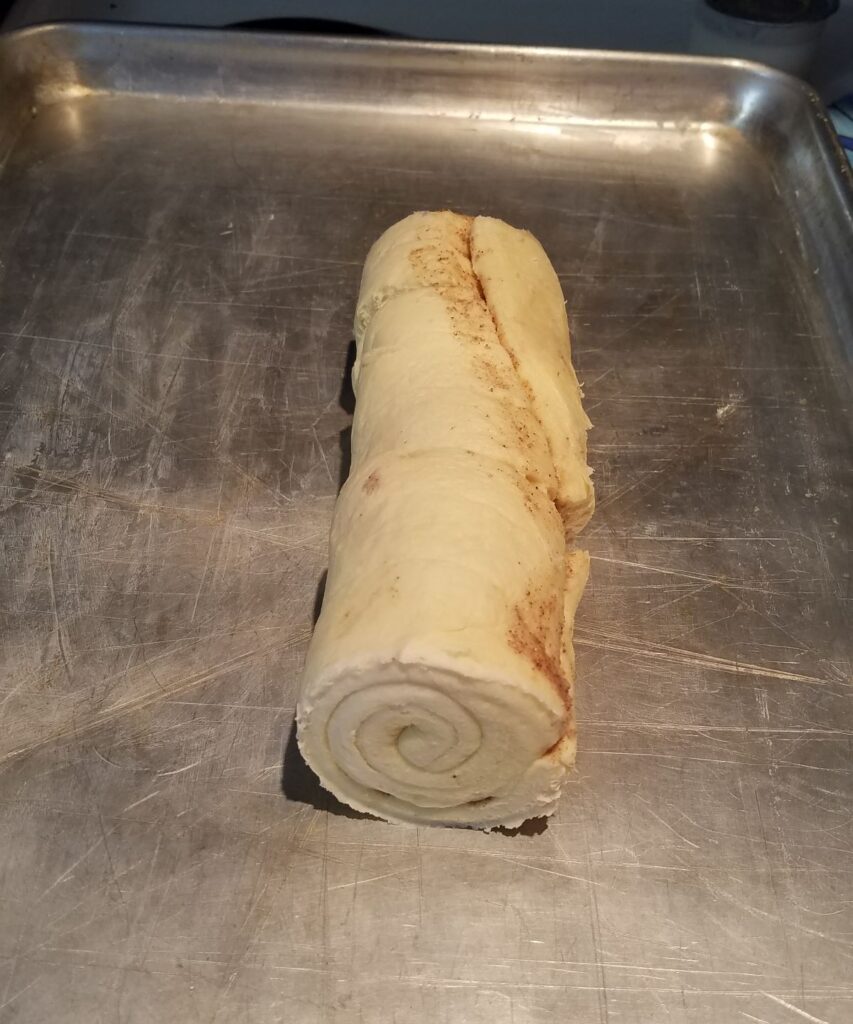 Then open the roll, straighten it, and twist it.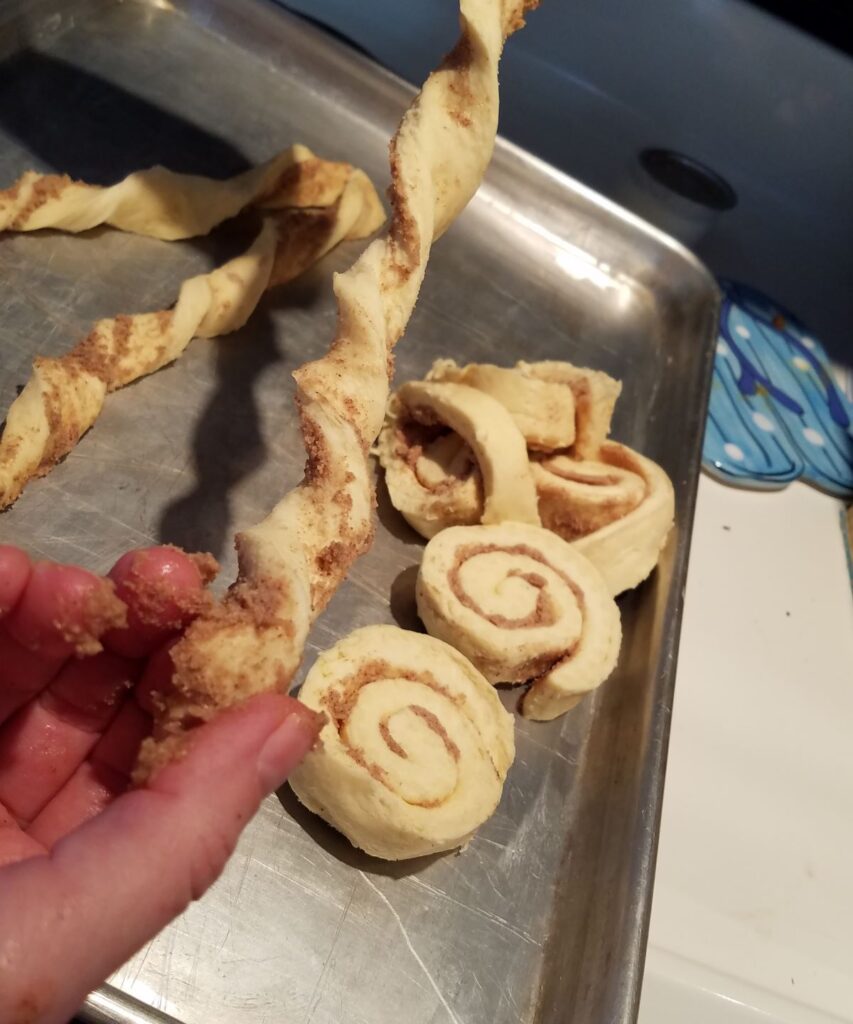 Here's a video showing how I twisted the dough.

Lay four twists in the shape of a heart.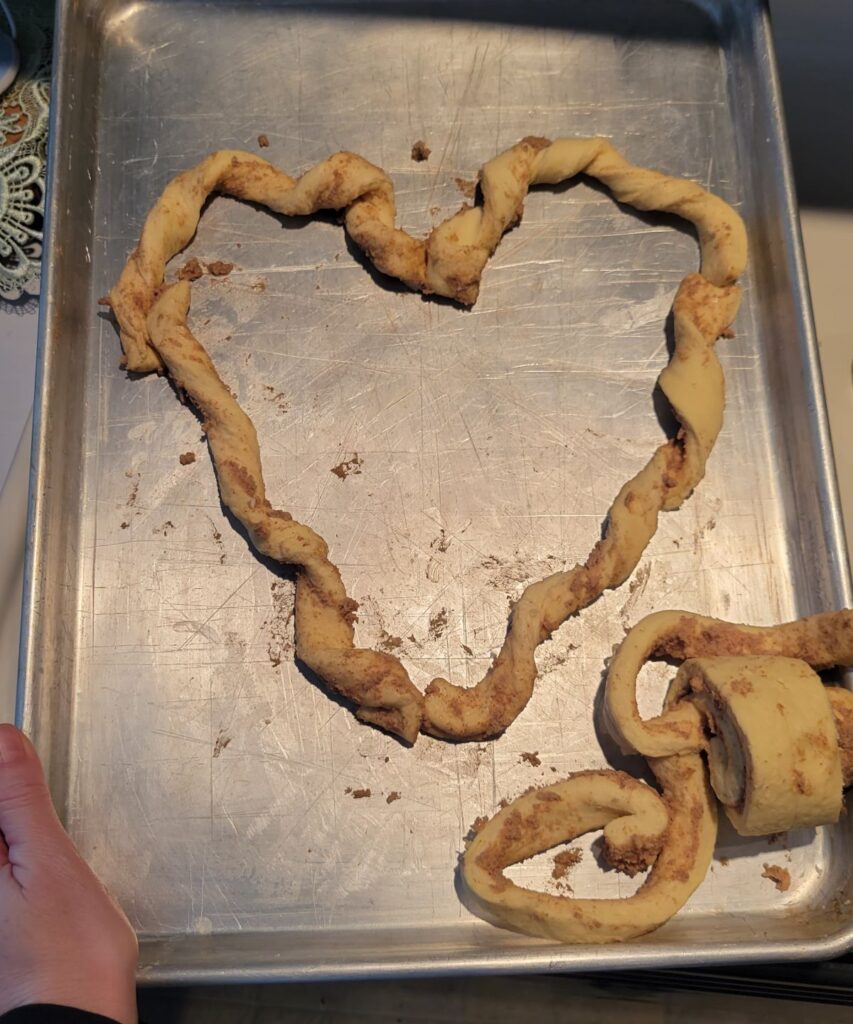 Then fill in the heart with the other 4 cinnamon roll strips. (There are 8 cinnamon rolls in a can– so you only need one can!)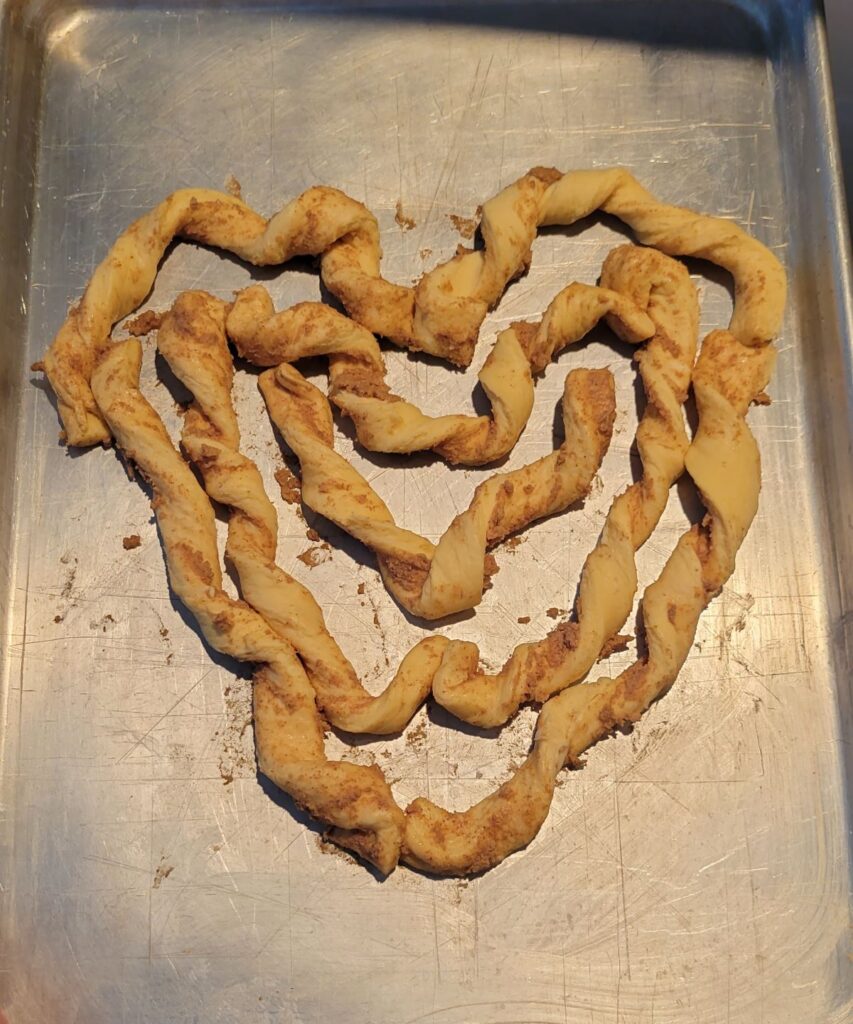 Bake, being careful not to burn it.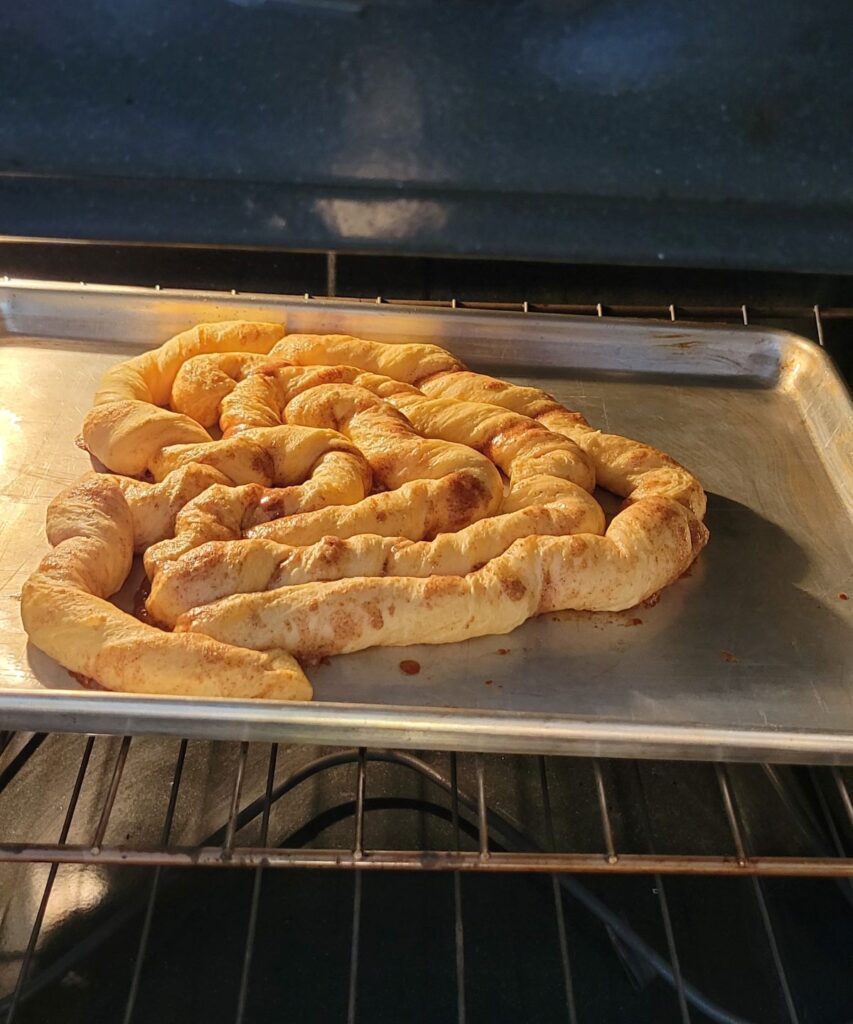 Add the frosting glaze that came in the can, after the heart has cooled a bit.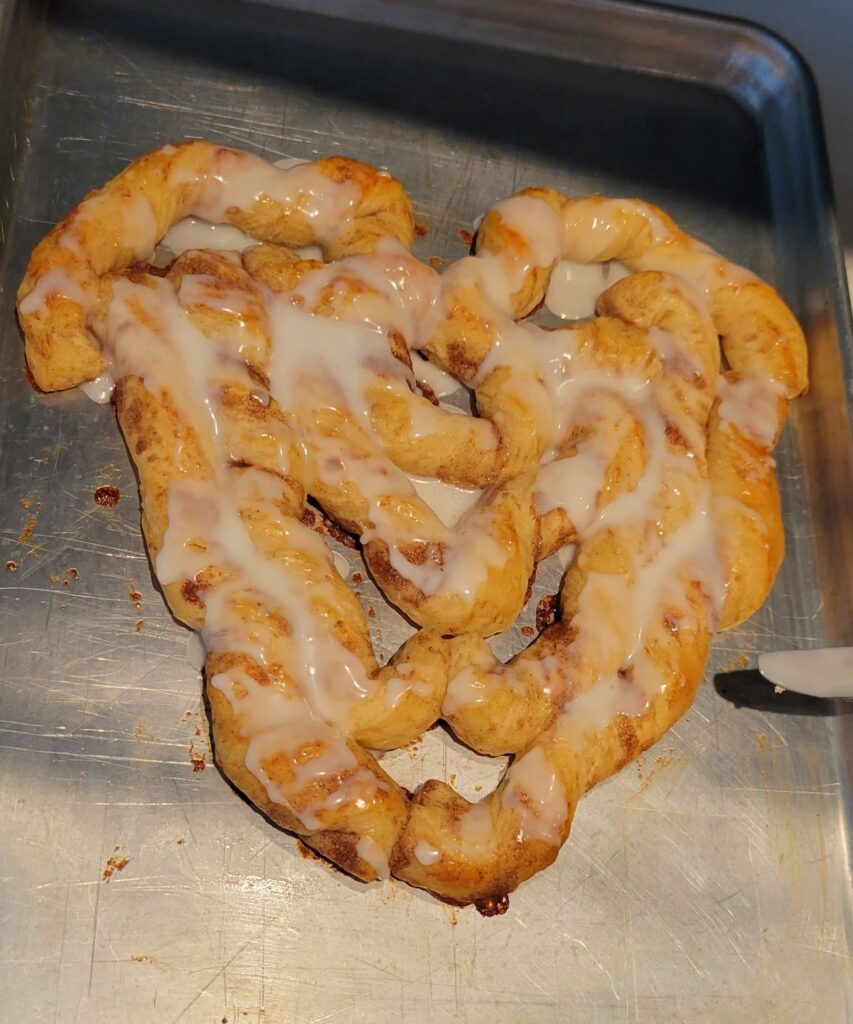 There never seems to be enough frosting,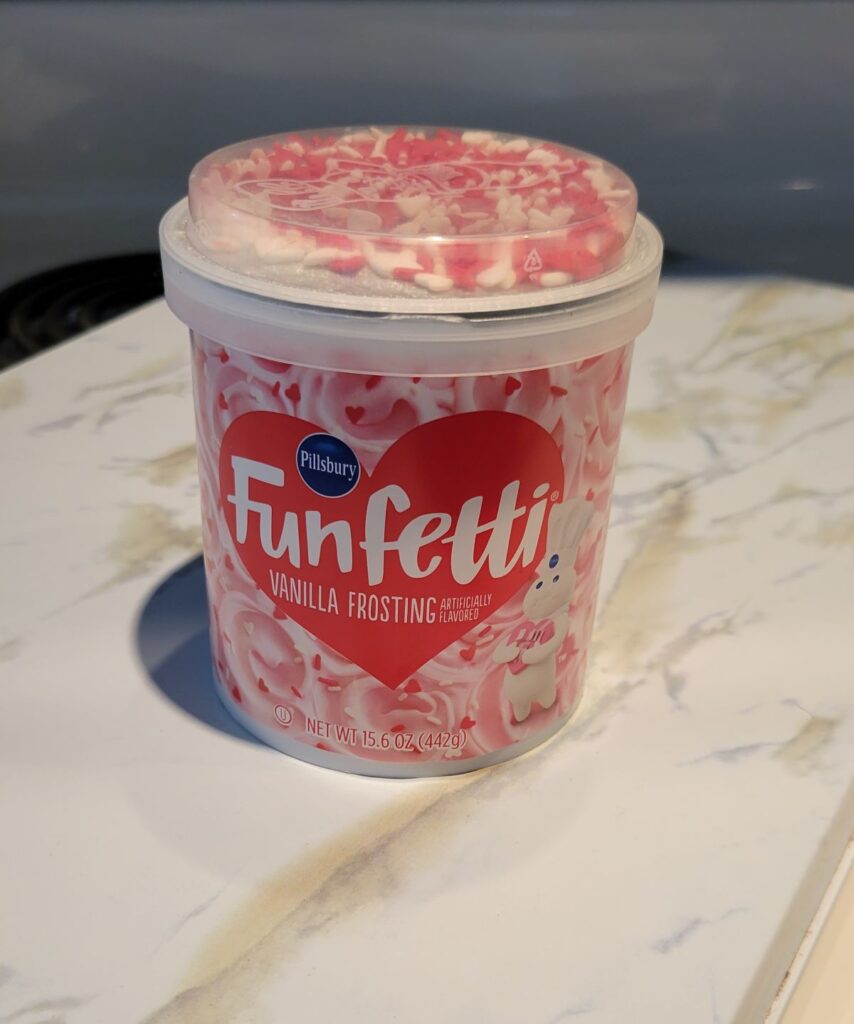 so I added some pink frosting and heart shaped sprinkles from Pillsbury.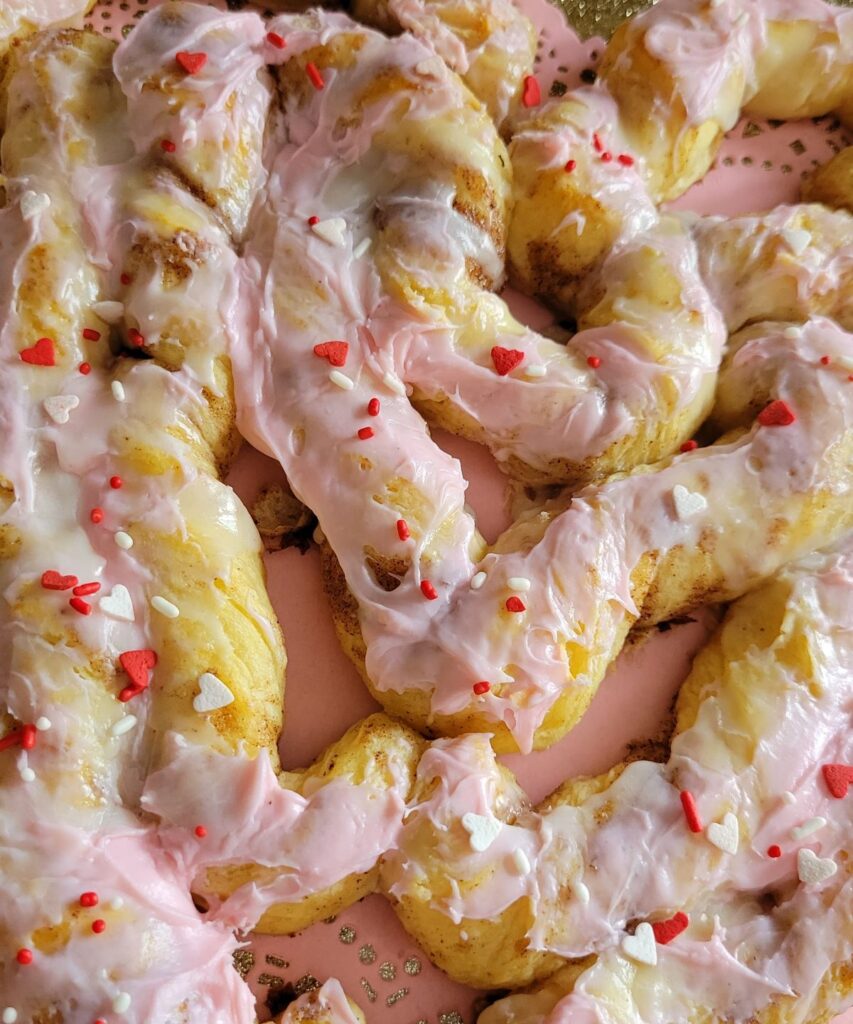 Lay a heart shaped paper doily on a large serving tray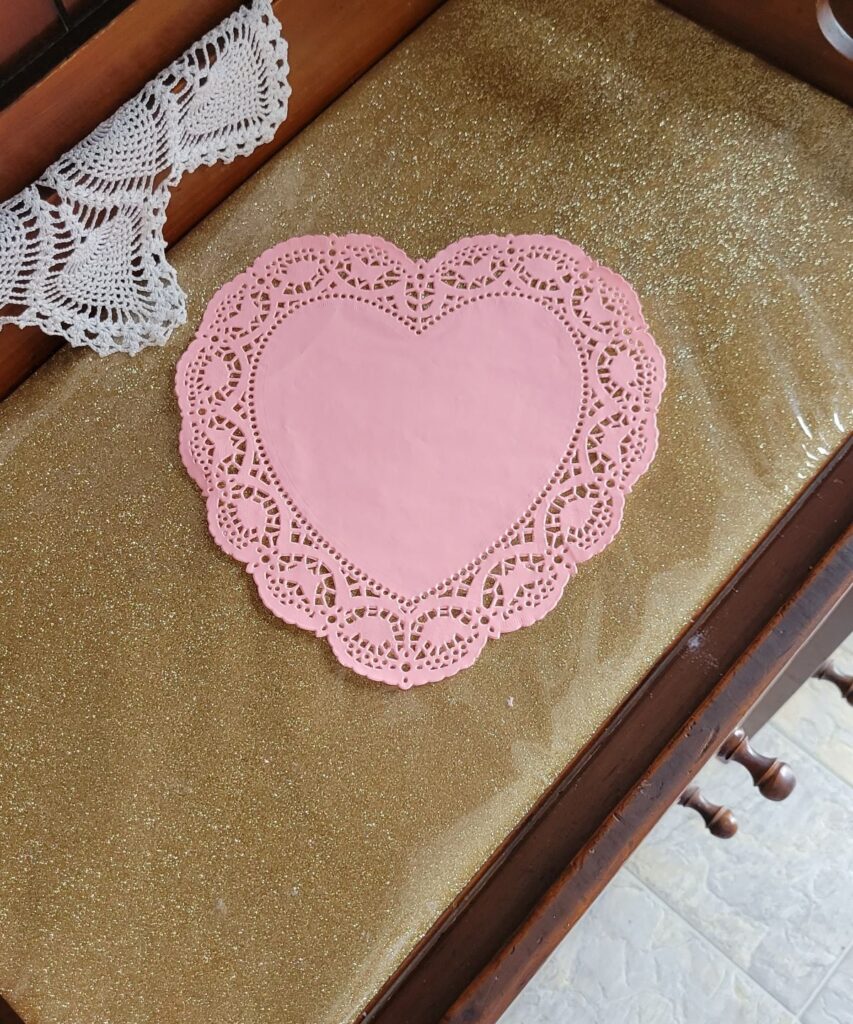 and serve for a Valentine breakfast or brunch— or for your Valentine.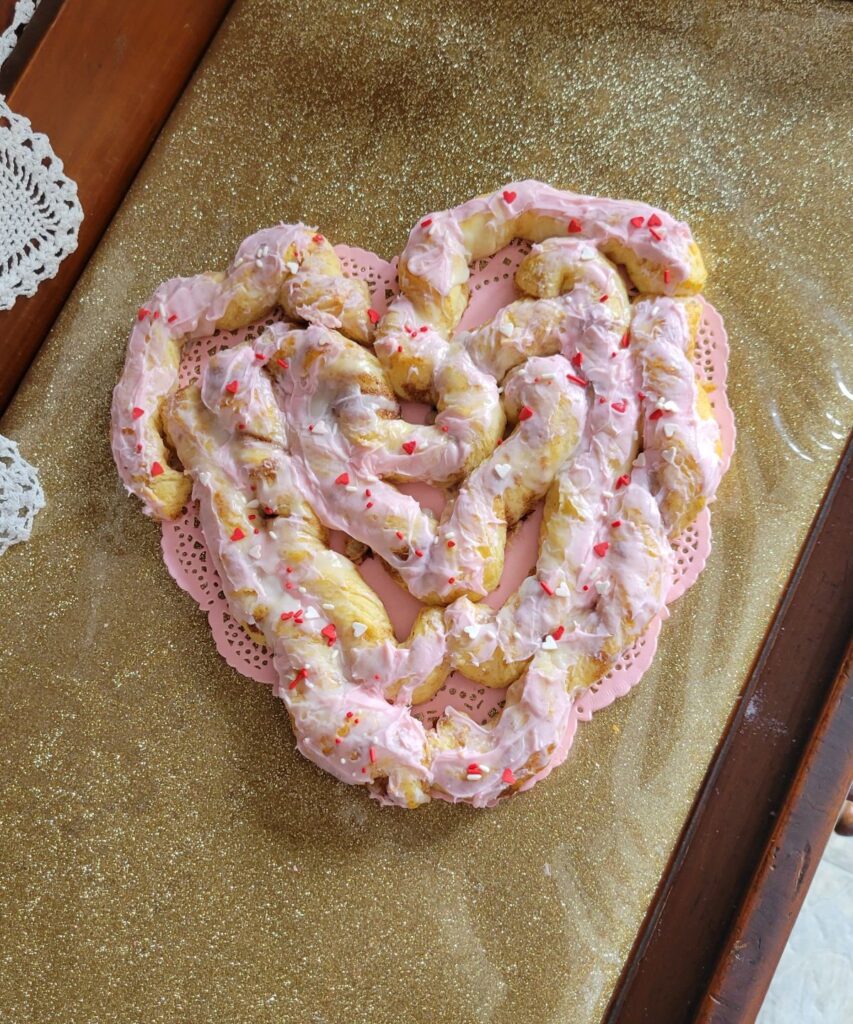 Add heart shaped marshmallows to make it even more special!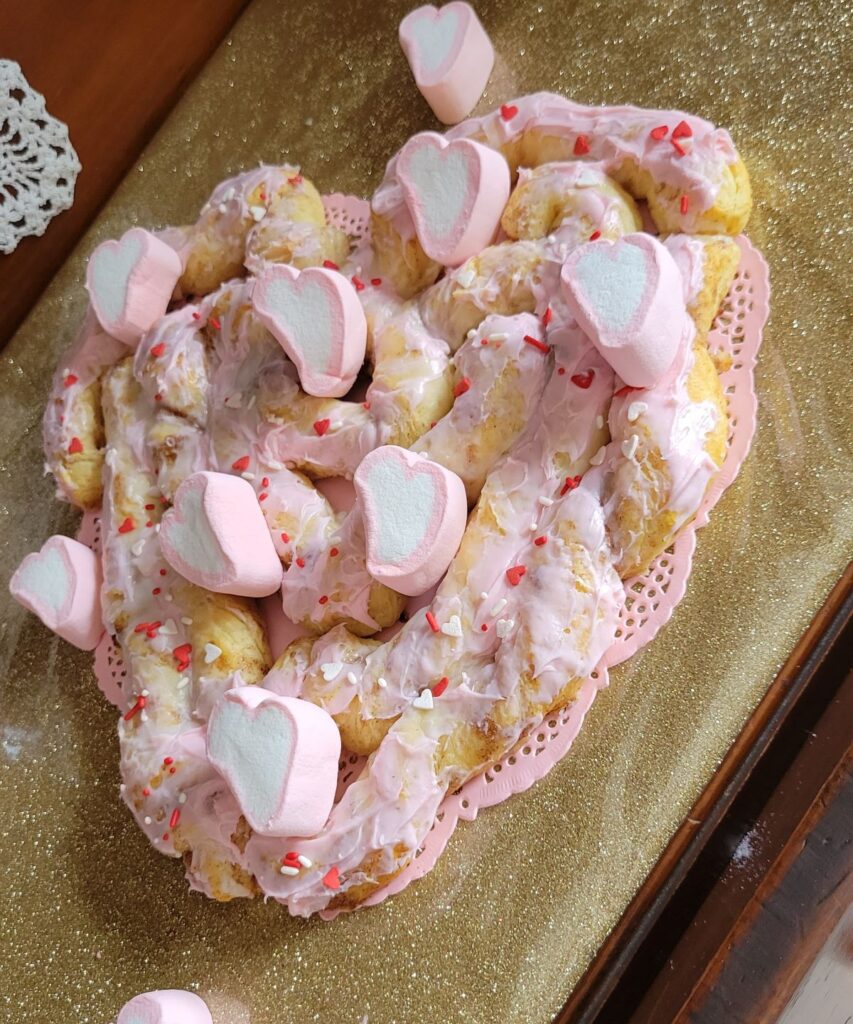 Now if only I could get my vegetables to look this appetizing!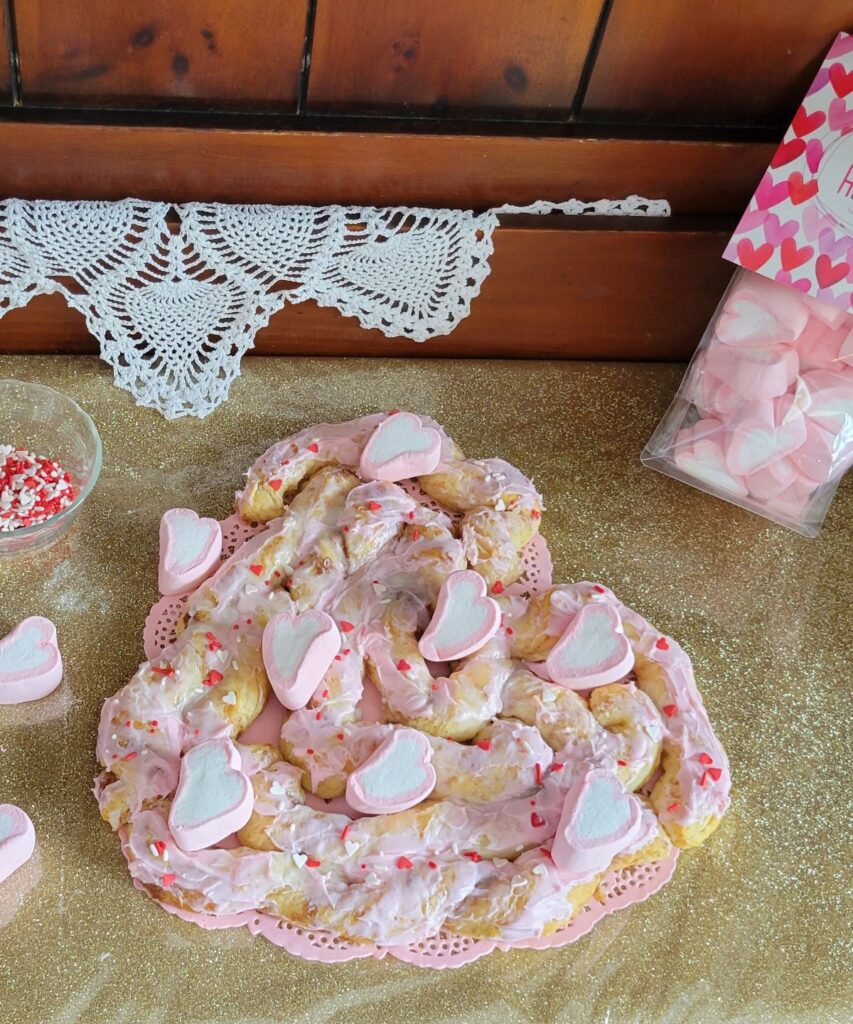 If you liked this one, you might like my Patriotic star or Christmas tree versions!