Cupboard Decor with Fabric Trees
This post contains links to affiliate websites, such as Amazon, and we receive an affiliate commission for any purchases made by you using these links. We appreciate your support!
After making various sizes of fabric trees, I decorated my kitchen cupboards with them, but maybe not how you might think…..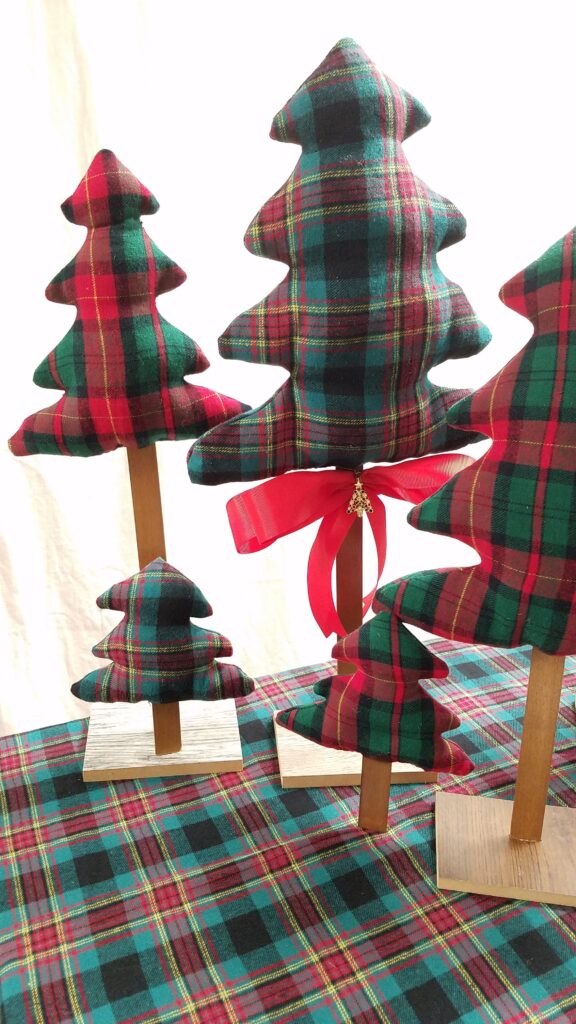 Remember when I made the Fabric Trees in 3 different sizes? I had a plan for the smallest ones, and now I am ready to show it to you!
Fabric Trees Before Stuffing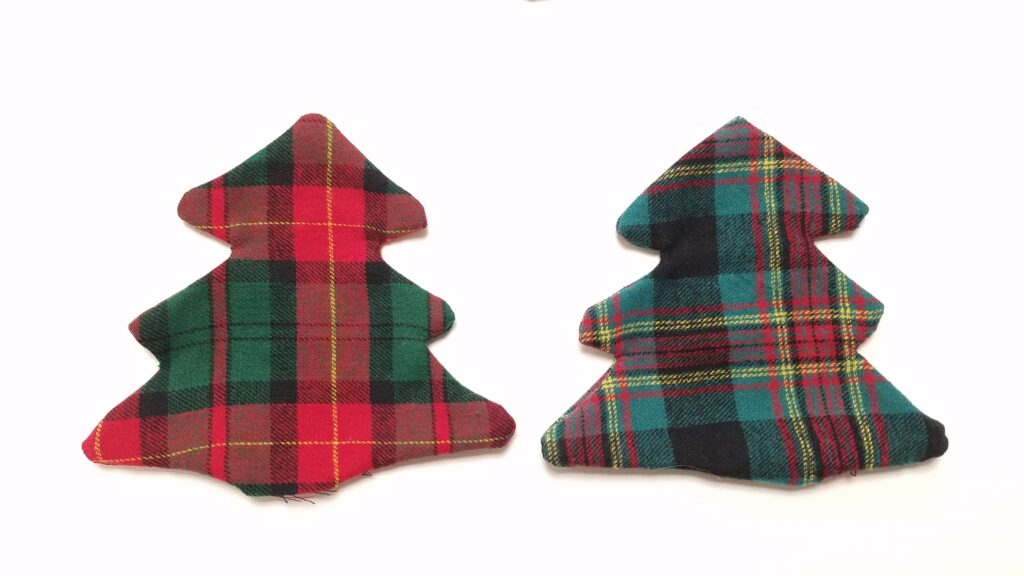 Here's the video if you'd like to watch it while enjoying some Christmas music!
I enjoy decorating my coffee station area seasonally.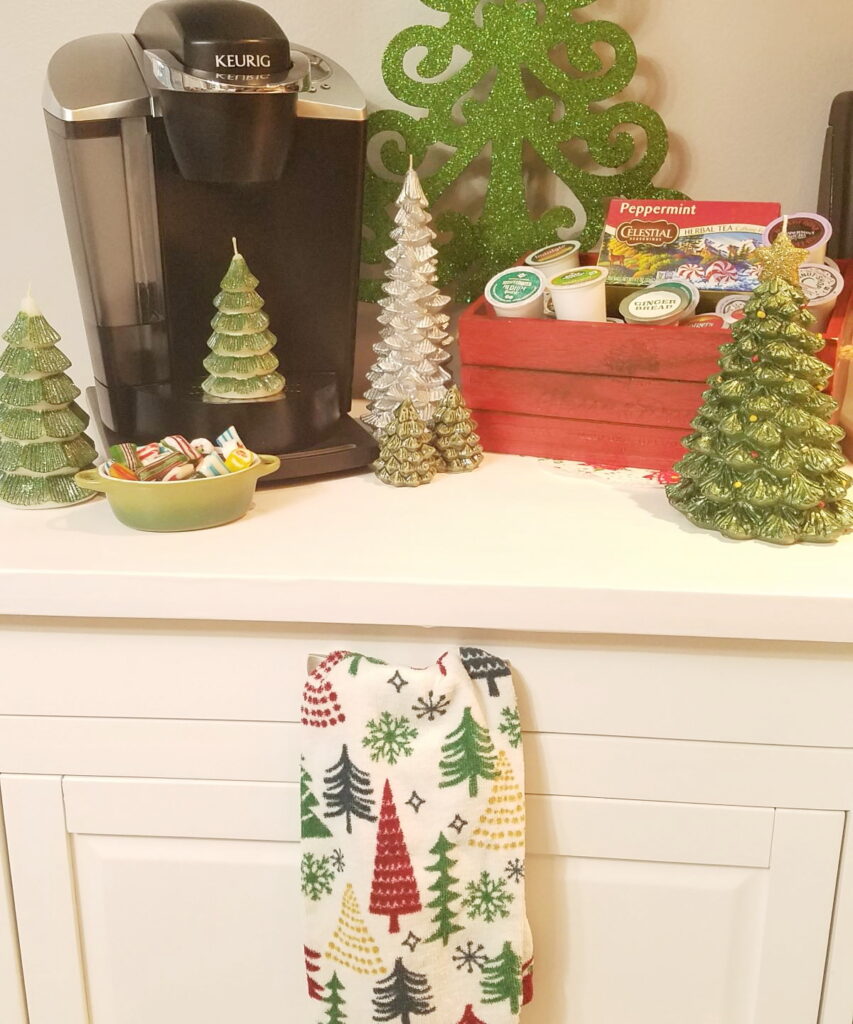 So when I decided to decorate it with Christmas trees, I began by making cute stuffed fabric trees. I sewed on embellishments and used ribbon to attach them to the cabinets. You can see exactly how I did that here.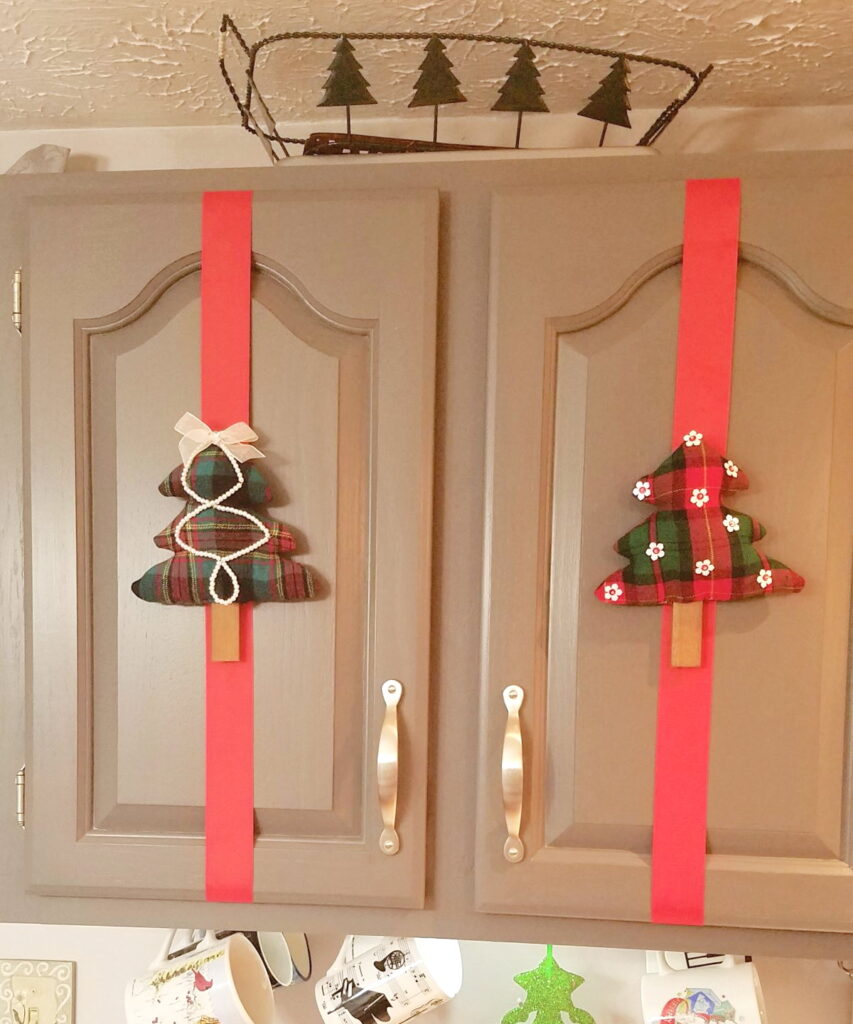 I used snowflake shaped sequins…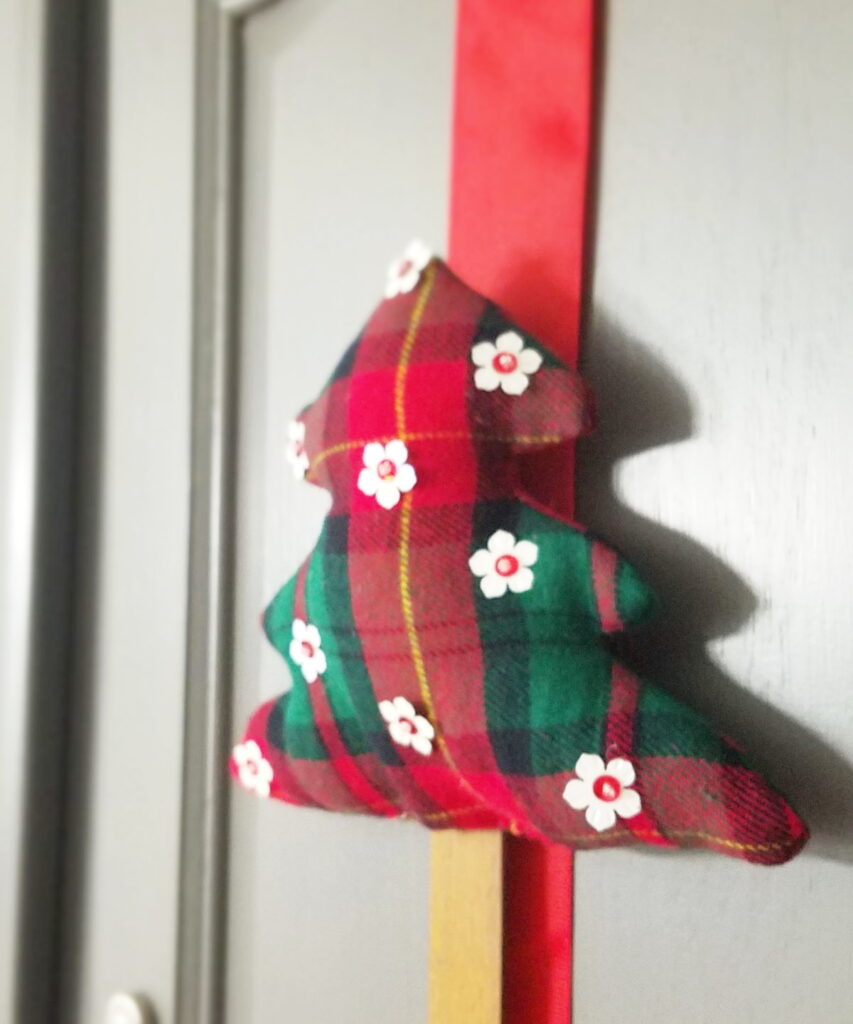 And I used a string of pearls and a ribbon.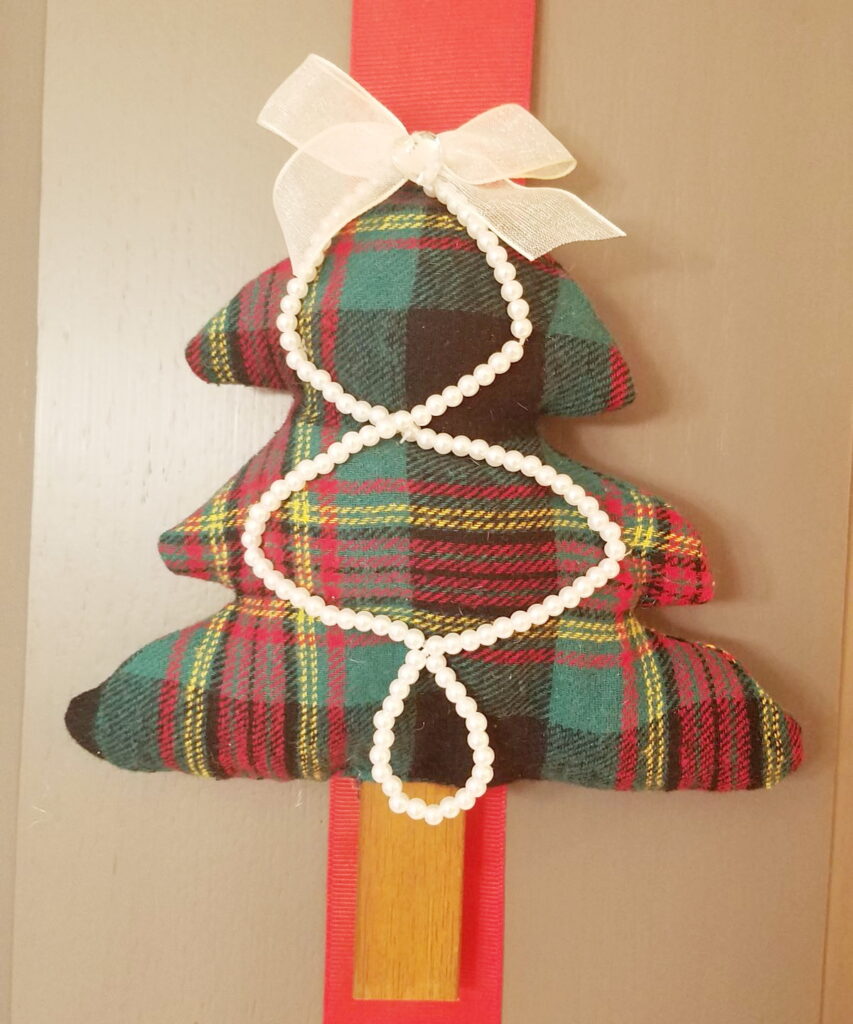 I used Christmas tree shaped candles. I like candles that are in pretty shapes. Two of them are not candles though– they are salt and pepper shakers!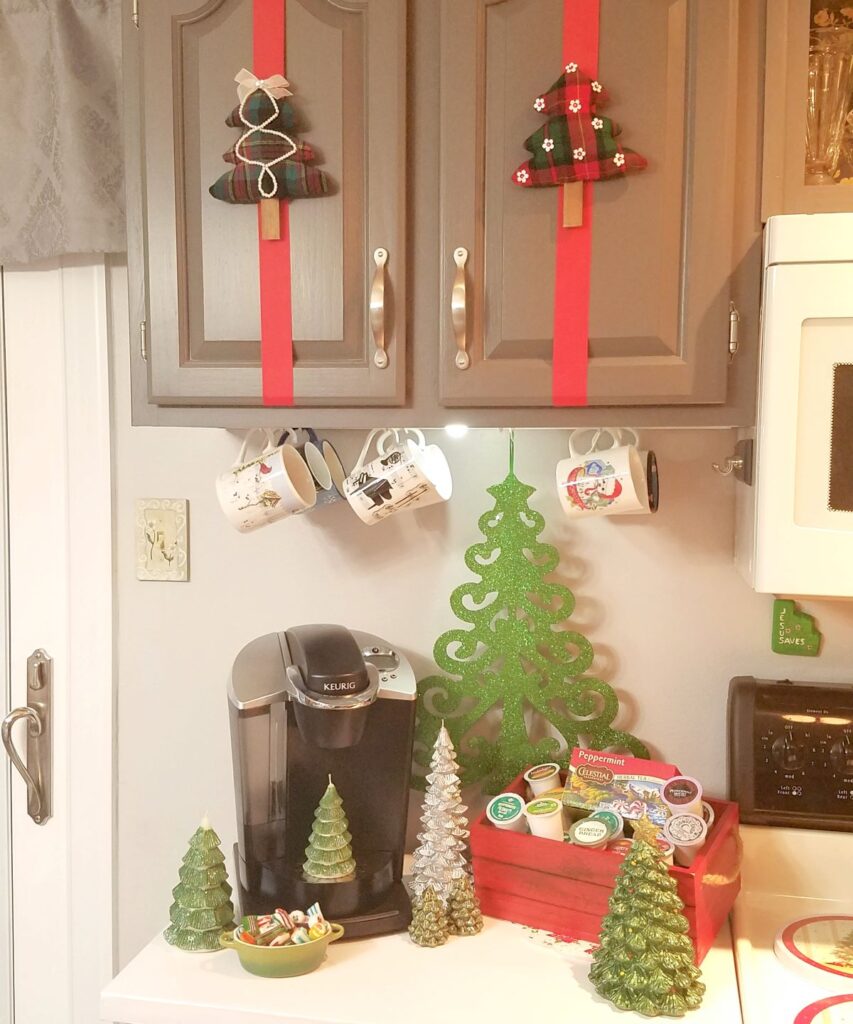 Old fashioned Christmas candy…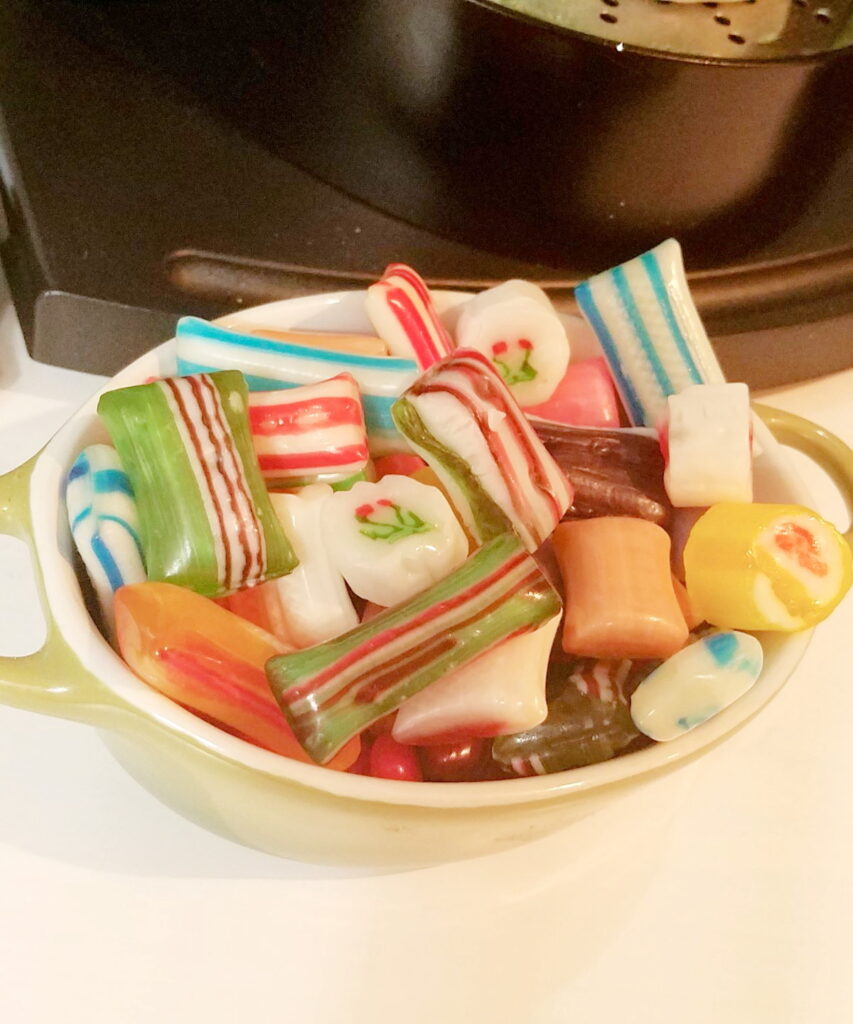 A glittery Christmas tree cutout I bought for $3.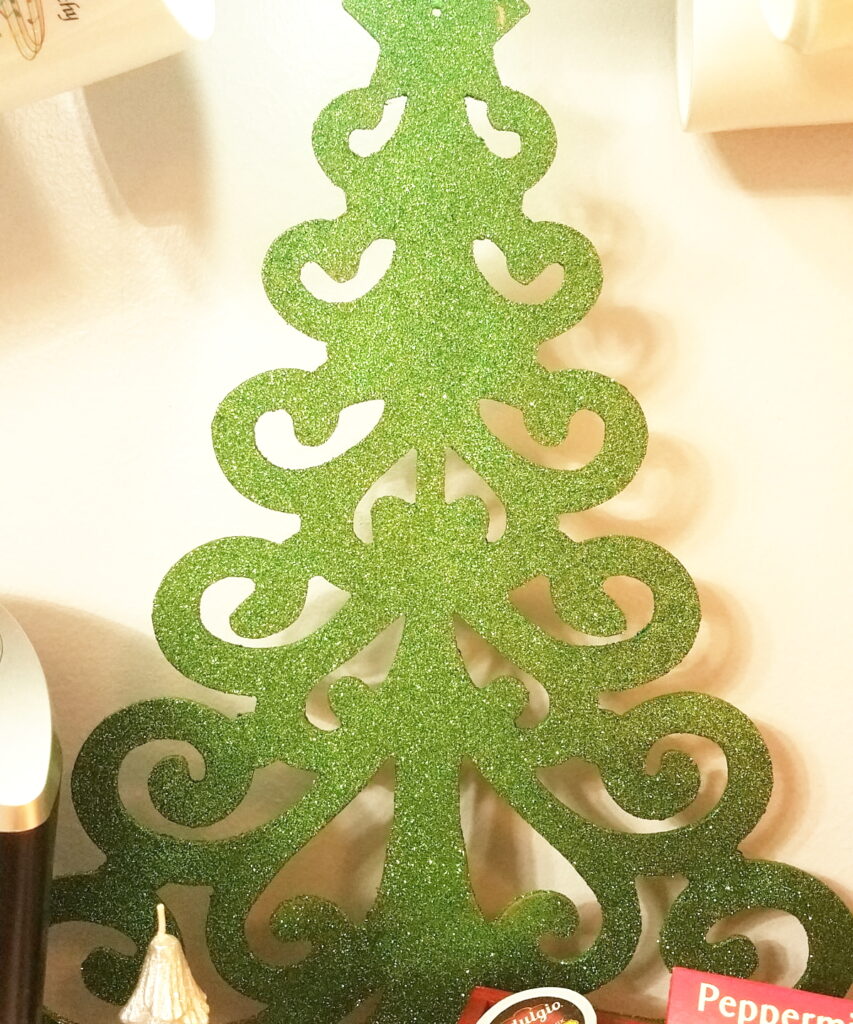 Holiday coffee k cups, and Peppermint tea. In the cupboards are different flavors of my homemade Hot Cocoa.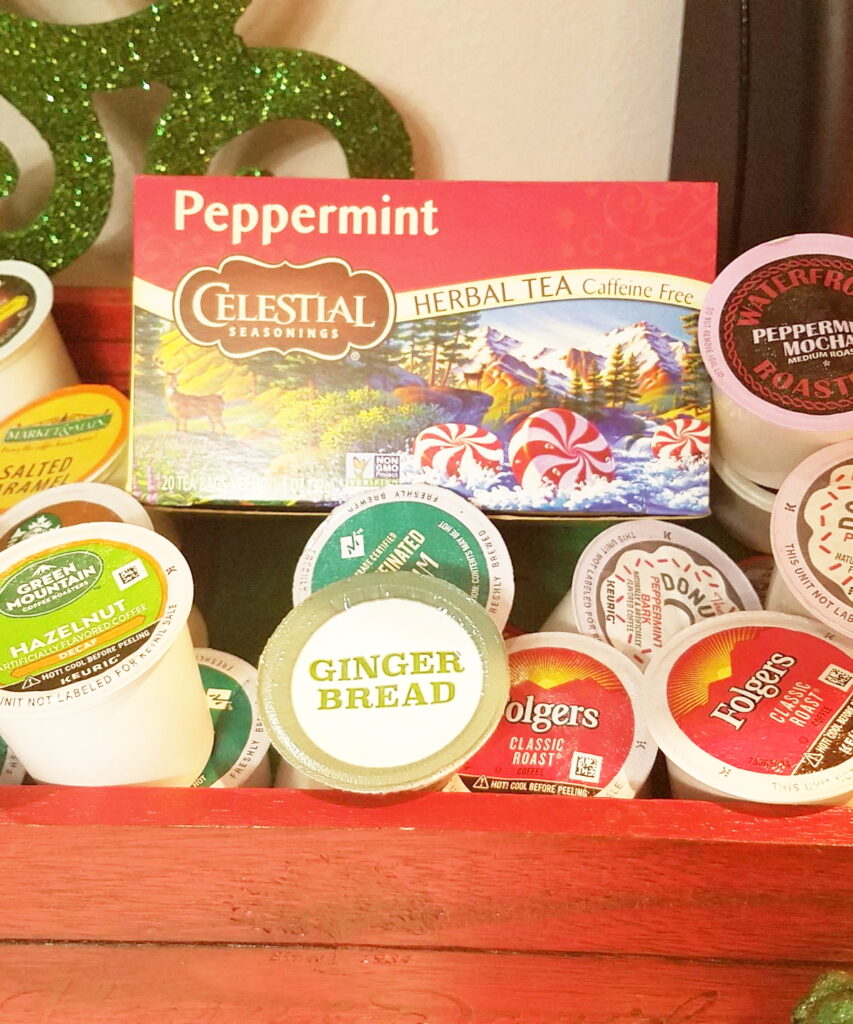 Closeup of a Christmas tree candle.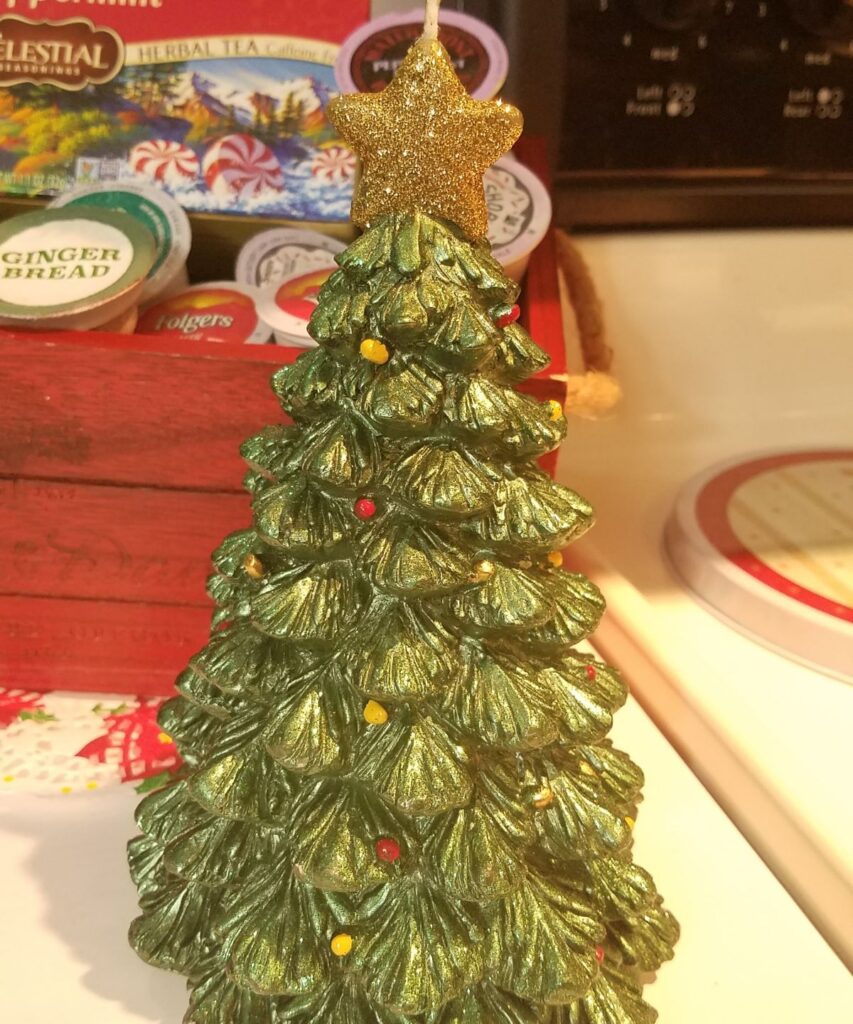 I think these little trees turned out so cute. I hope you like them as much as I do!
More Details
My fabric and red grosgrain ribbon was given to me by Fabric Wholesale Direct. I have used the ribbon for so many projects!
Christmas Tree Shaped Candles
I just love candles in pretty shapes, don't you?! Whether they are pine tree shaped, pine cones, or super fancy carved candles, I love them all!