Cupboard Decor with Fabric Trees
After making various sizes of fabric trees, I decorated my kitchen cupboards with them, but not how you think…..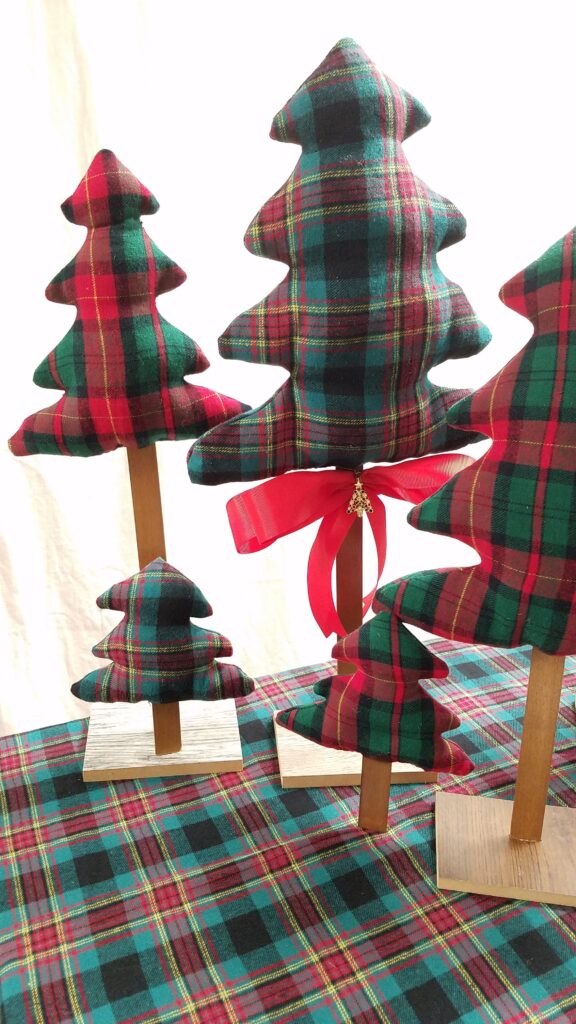 (*This post may contain affiliate links. By purchasing anything from these links, I may receive a small commission at no extra cost to you. More information is available on my Disclosure page.)
Remember when I made the Fabric Trees in 3 different sizes? I had a plan for the smallest ones, and now I am ready to show it to you!
Fabric Trees Before Stuffing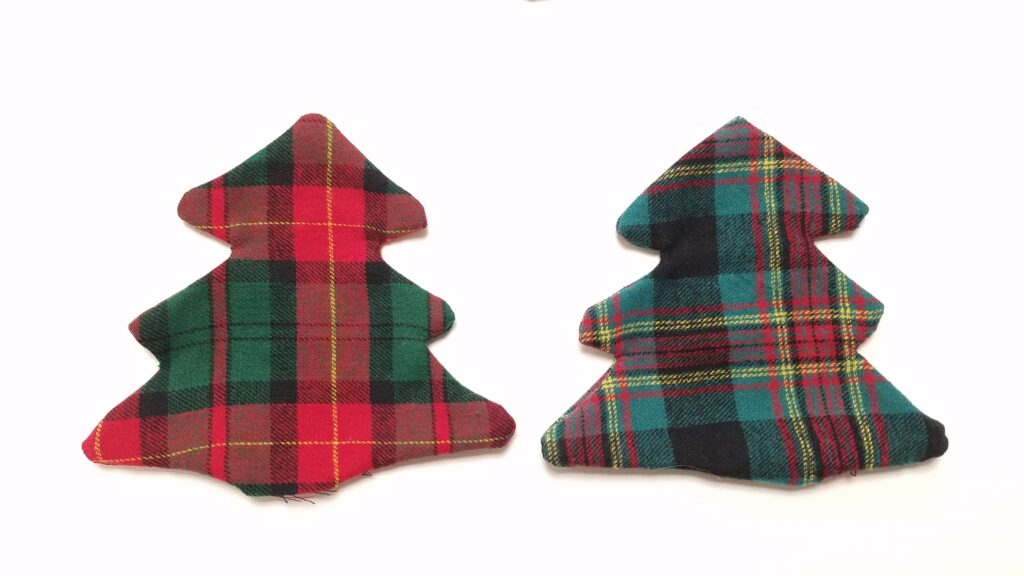 1
I enjoy decorating my coffee station area seasonally.
2
I began by making cute stuffed fabric trees. I sewed on embellishments and used ribbon to attach.
3
Closeup of a plaid stuffed fabric tree.
4
Snowflake shaped sequins…
5
I used Christmas tree shaped candles.
6
Old fashioned Christmas candy…
7
A Christmas tree cutout I bought for $3.
8
Holiday coffee k cups, and Peppermint tea
9
Closeup of a Christmas tree candle.
I think these little trees turned out so cute. I hope you like them as much as I do!
More Details
My fabric and red grosgrain ribbon was given to me by Fabric Wholesale Direct. I have used the ribbon for so many projects!
Christmas Tree Shaped Candles
I just love candles in pretty shapes, don't you?! Whether they are pine tree shaped, pine cones, or super fancy carved candles, I love them all!