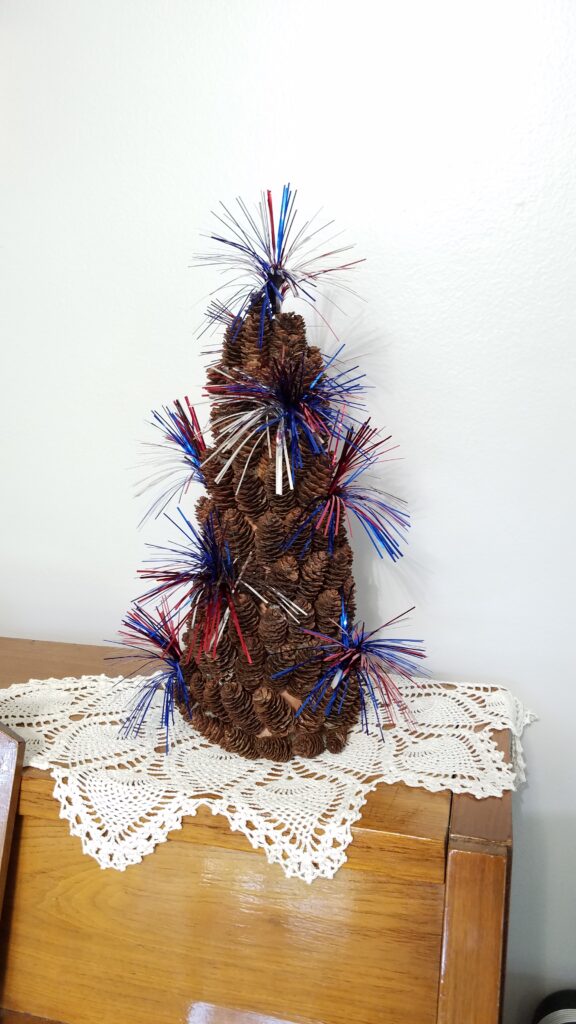 (*This post may contain affiliate links. By purchasing anything from these links, I may receive a small commission at no extra cost to you. More information is available on my
Disclosure
page.)
Why Did You Start Your Blog?
I enjoy making things for people. I also enjoy having people over to my house and showing them my latest project. With this blog, I can have you over virtually to show you my latest project! Besides show and tell, I also want to inspire others with my creative ideas so you can use them in your own homes.
Where Do You Live?
I currently live in the suburbs in south central Pennsylvania, north of Baltimore, Maryland.
What Is Your Favorite Craft to do?
My favorite used to be crocheting. But then I had kids. And a house. So my craftiness turned towards painting my house, and making my house a home. The long answer is…. Any craft that makes my house more homey.
What are your Favorite Craft brands?
I really enjoy my Cricut Maker. It can do so many things!! I also love my Xyron Creative Station (sticker maker).
What is Your Favorite Home Improvement project that you've done?
My Basement Stairs are definitely one of my favorites. The light I put in our master closet is another favorite. It's really hard to choose…. I'm very happy with how our Basement Bathroom turned out, and our Kitchen, too. A lot of love and hard work has gone into every room in our house! (And I love this easy project I did for our upstairs bathroom vanity!)
What are your favorite Tools?
I use our DeWalt cordless drill for many, many projects, like this one. For years I used an older, heavier version. The new ones are so lightweight!
What is your favorite Social Media?
I LOVE Pinterest for finding and sharing ideas. I love that I can pin something I find on the internet, and then go back later and find it again when I need it.
What is your favorite Craft Store?
While I love finding things at yard sales and thrift stores, if I need something at a craft store then I can go to Michaels (#affiliatelink). I enjoy looking for after Christmas sales clearance there. They have a huge selection of everything!
For more information about me, my family, and what I like to do, look at my About page.
---