I had a twin over full bunk bed in my son's room that I had bought for $30 at a yard sale a long time ago.
Before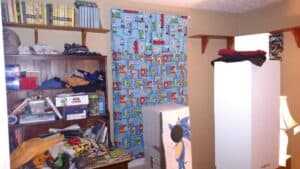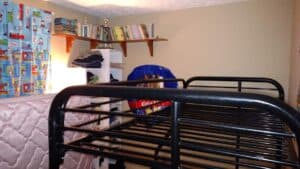 It was time for a different bed so that he could have more room to play. I planned to give him his sister's junior loft bed, and get his sister a different bed. And in order for him to be more happy with that plan of getting his sister's old bed, I offered to paint his room. It made such a difference!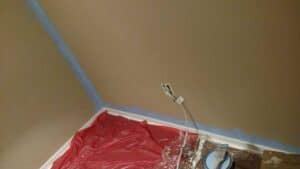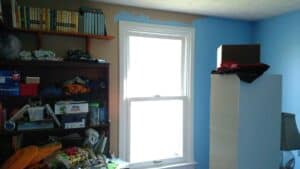 His room was this dull brown when we moved, and it was the last room to get painted in the entire house. I decided not to tape anything. Paint always seems to leak somewhere when I tape. I used an angled, tapered brush, and did all the trimming that way. It is a small room. I chose Behr eggshell in Rhodes blue.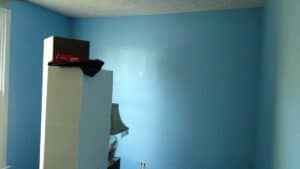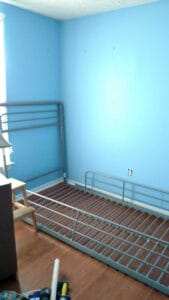 It really brightened everything up. The first coat gave excellent coverage, but I did have to go over it a second time anyway.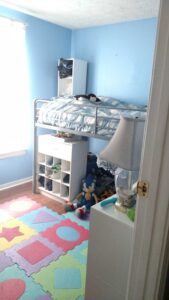 I accomplished my goal of giving my son more room to play! He made himself at home right away. I painted his extra guard board the same color as the walls, and it blends right in.
After!