Introduction
In addition to my being attracted to things because of their color, I am also attracted to things if they have music notes or pianos on them. I usually don't care for red, but around Christmas and Valentine's Day I can't escape!
Materials for Valentine Music Wreath Project
I had bought some red and silver deco mesh on clearance at Christmas, and this is one of the things I made with it. I also used silver wired ribbon, sheer music notes and hearts ribbon, pipe cleaners, a wire wreath form, and metal treble clef accents.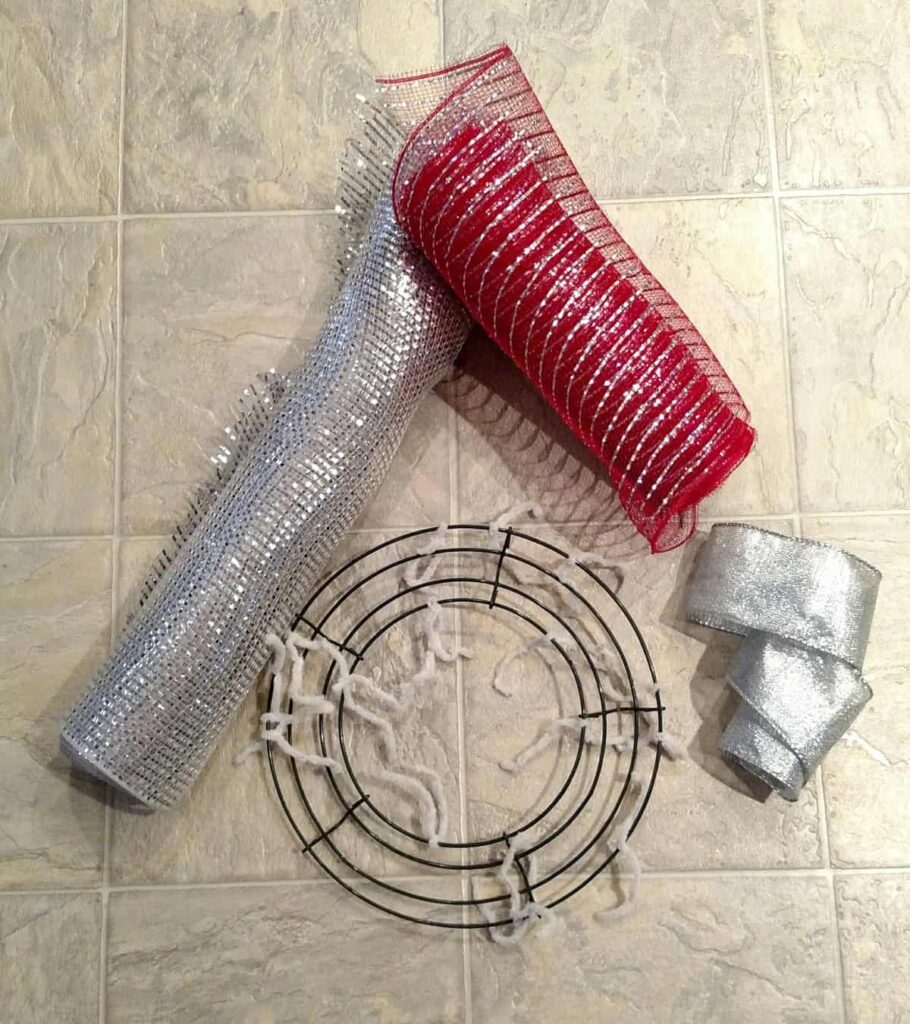 (*This post may contain affiliate links. By purchasing anything from these links, I may receive a small commission at no cost to you. More information is available on my Disclosure page.)
Size
That is a small 10 inch wire wreath form that I found at a yard sale for 10 cents.
By the time you add the deco mesh to the wreath, the wreath ends up being about 24 inches across at its widest point. The white things on the wire form are pipe cleaners, that you use to attach the rolled mesh to the wire form.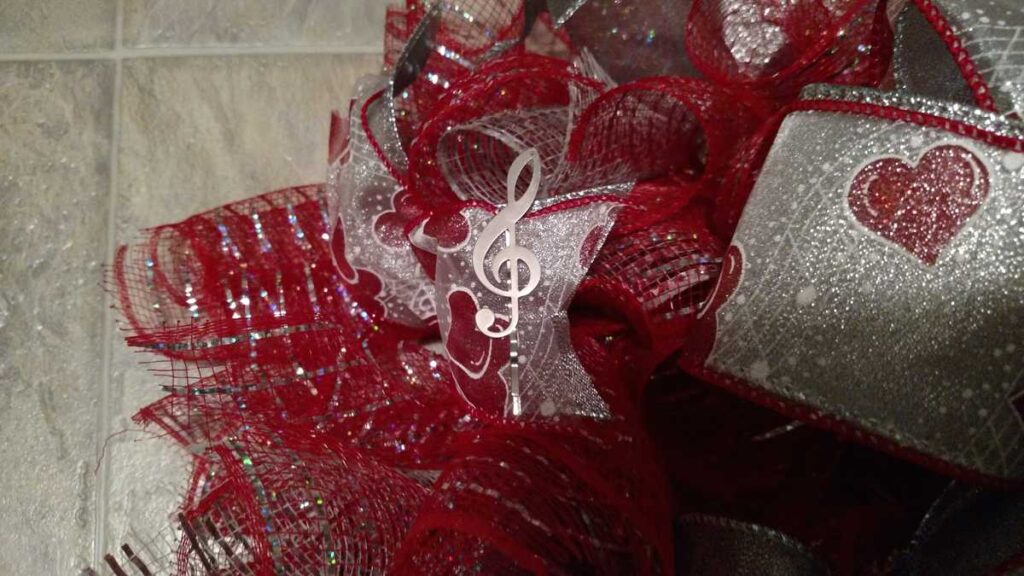 Those little metal treble clefs are…. bobby pins! I found them online at a great price and decided that they would make great wreath accents. I could just slip them over the ribbon. They did not need to be glued on.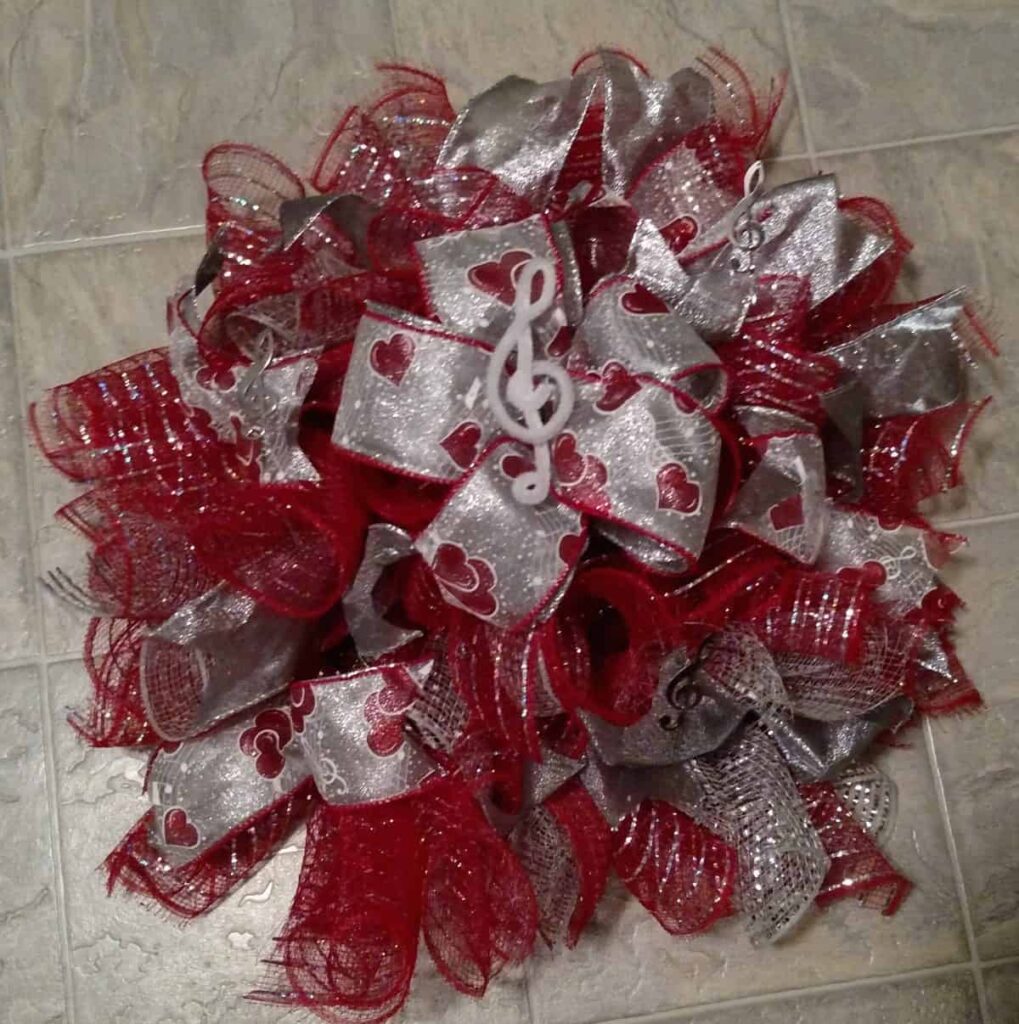 Process
I am not a wreath expert yet, and I tried to be too random the first time I put the deco mesh onto the wire wreath form. I had to take it all off and be more organized about it. The lovely treble clef and hearts ribbon is sheer– so I had to put silver ribbon under it in order for it to be seen. I bent a white pipe cleaner into the treble clef shape for the center of the wreath.
The Final Product
I am very pleased with the final result! It is the perfect wreath to greet my piano students as they walk in my door during February.
AFTER!!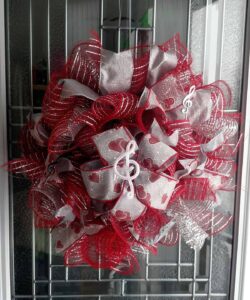 To see how easy it is to hang a wreath on a glass windowed door, or any door, Click Here.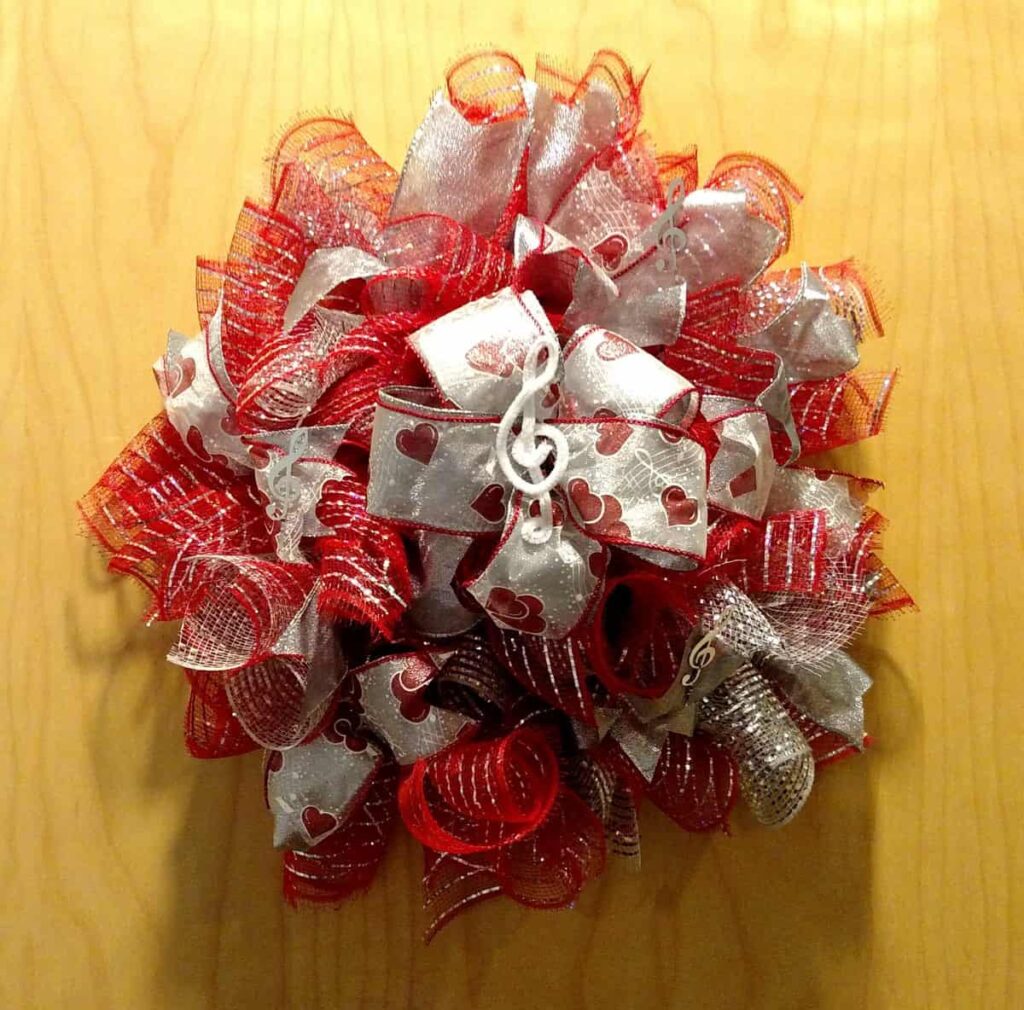 SaveSave
SaveSave
SaveSave
SaveSave