Easiest Way to Hang Wreaths on Exterior Doors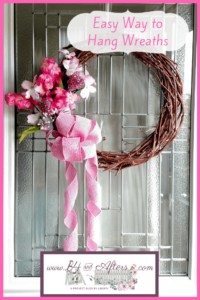 I know that I am not the first person to come up with this idea, but I want to share it with you anyway! When we got our new front door, I did not want to use a wreath hanger on it that hangs over the door. I also did not want to use a Command Hook on the glass, because our house faces south and the front door gets pretty hot sometimes. I was afraid that the heat would cause a bad reaction of the Command Hook– either it would fall off, or the sticky part would bake on. The solution that I came up with to attach my wreath to the front door has worked perfectly now for several years!!
Before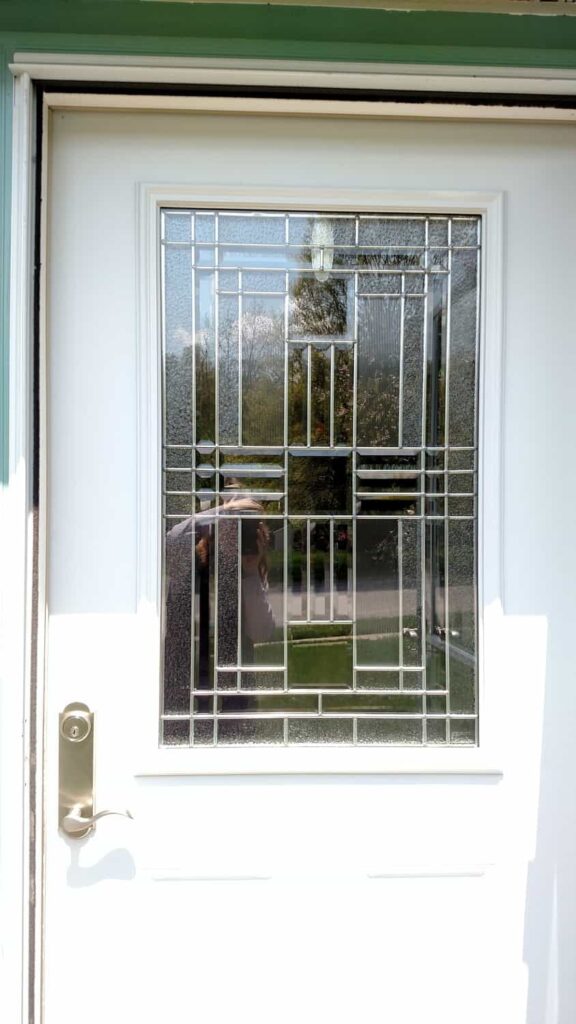 (*This post may contain affiliate links. By purchasing anything from these links, I may receive a small commission at no cost to you. More information is available on my Disclosure page.)
This is what I did. I attached a Command Hook upside down on the inside of my front door! See?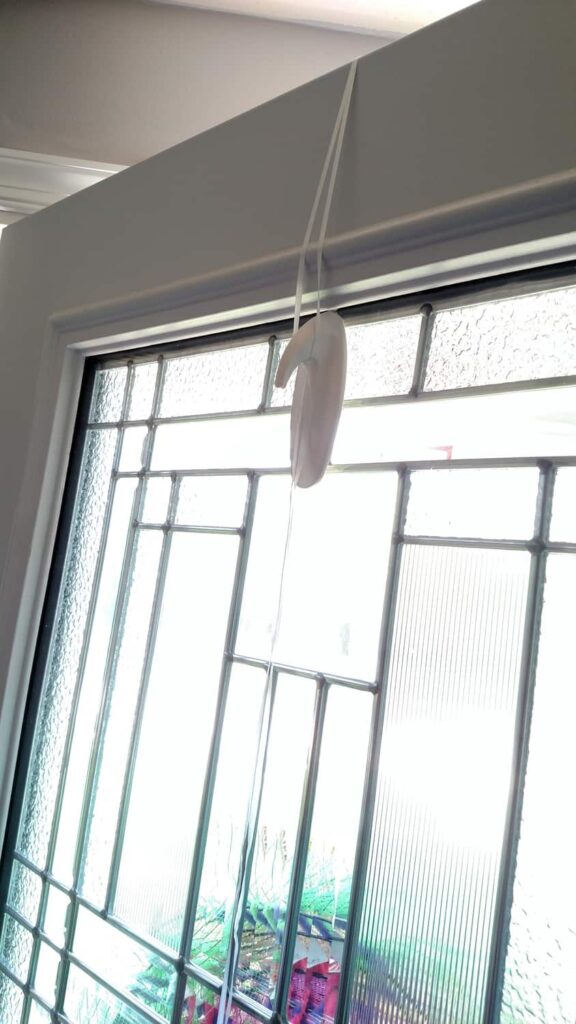 I wrap a thin ribbon around my wreath and hold it up over the door beside the hook to measure exactly where on the door I want to wreath to hang. Then I tie a simple knot at those points on the ribbon to hold the two ends together. Here is a video showing the knot that I use. I do not trim the excess ribbon. I just let it hang.

When I want to switch out wreaths, I just untie my knot, and hold up the next wreath to measure where to tie the ribbon again! I have used the same ribbon for years. It is thin enough that it is not distracting, although if you wanted it to be part of your wreath feature, you could use a wider ribbon. And the door closes very easily– which is not always the case with a wreath hanger!
AFTER!!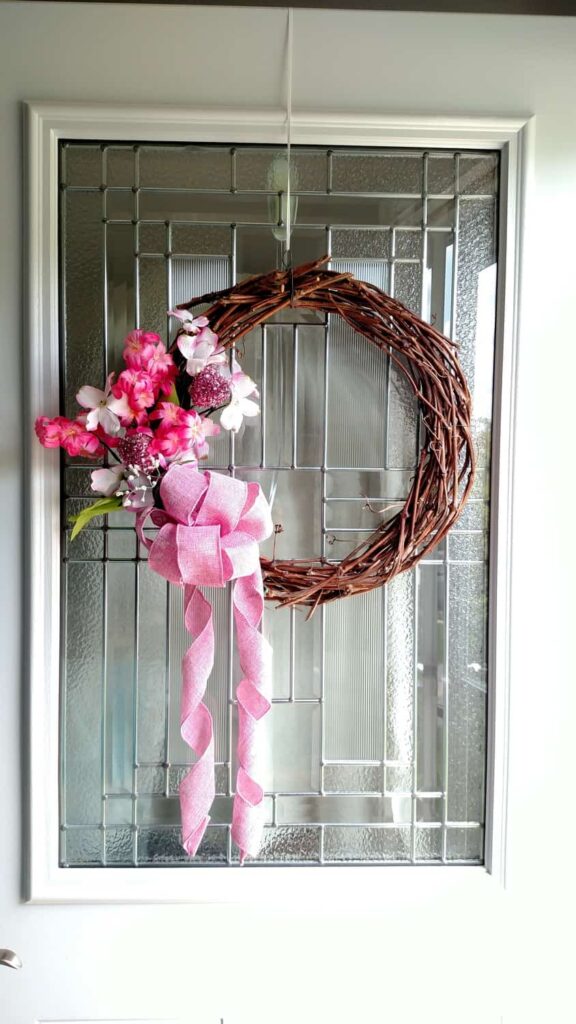 By the way– this wreath? It was made with all Dollar Tree/ dollar store items— about $4 worth, exactly!