Painting the Entry Doorway Exterior Trim
This post is Part 4 in a series on how I changed the exterior look of our house. You can find where I painted the aluminum siding here, where I pressure washed the brick steps here, and where we put in a new door Here.
After we got a new entry door and replaced the light fixture, I wanted to paint the exterior trim. One of our neighbor's houses gave me this idea.
Before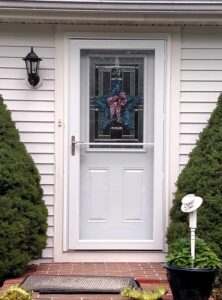 (*This post may contain affiliate links. By purchasing anything from these links, I may receive a small commission at no cost to you. More information is available on my Disclosure page.)
The trim needed painting anyway, as you can tell by the pictures below.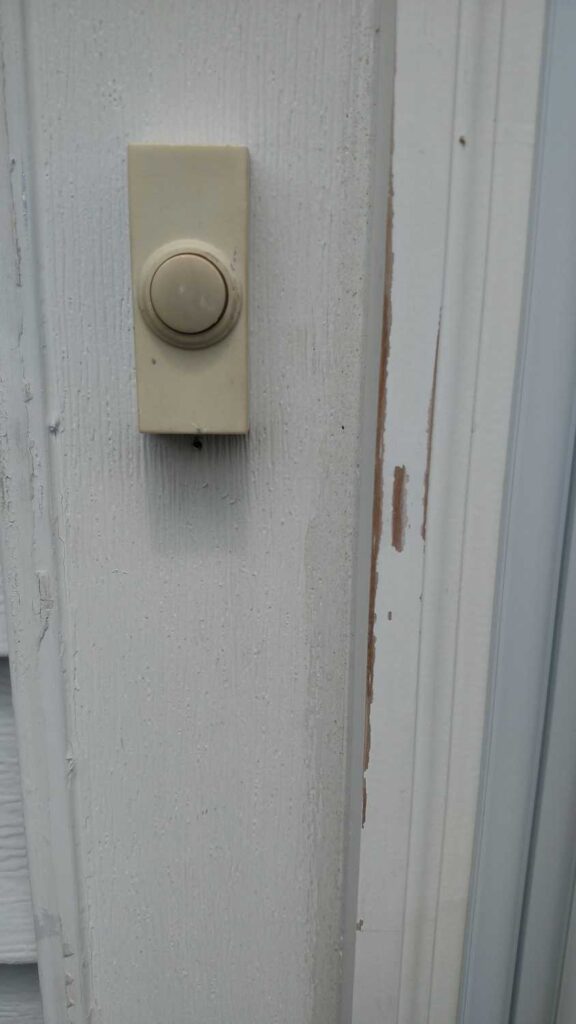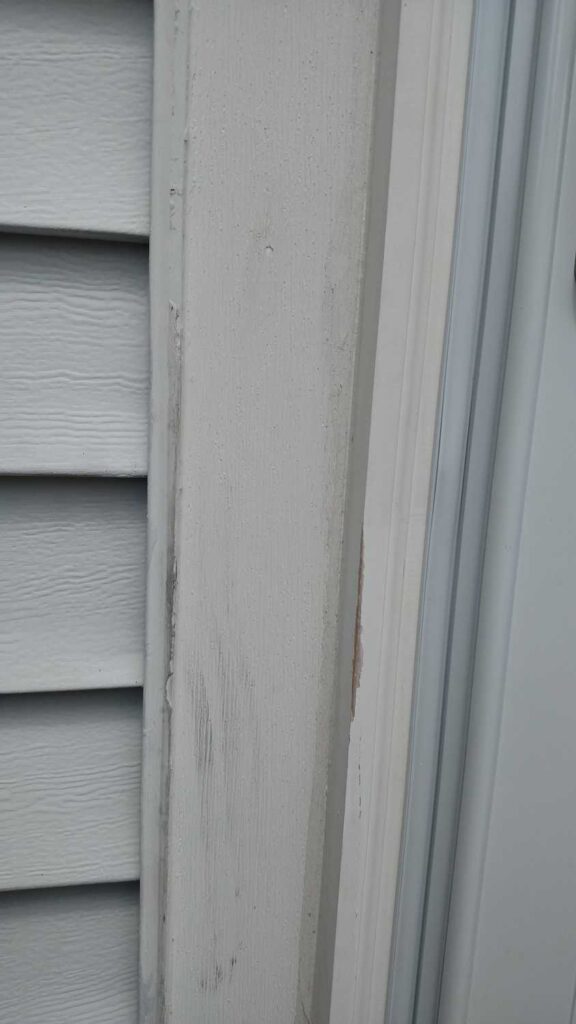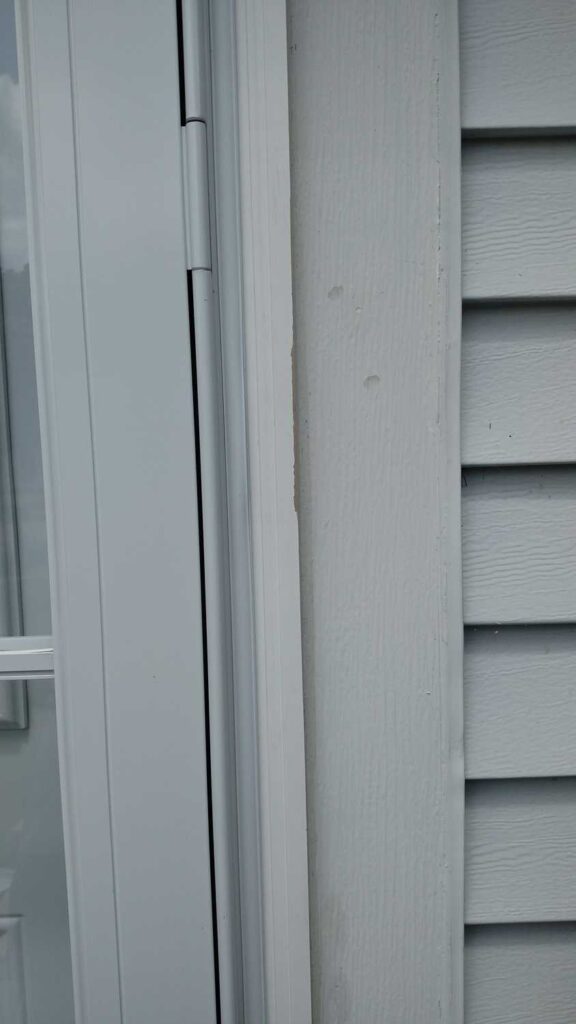 I used blue painter's tape on both sides of the trim. I also put red plastic down to protect the brick sidewalk.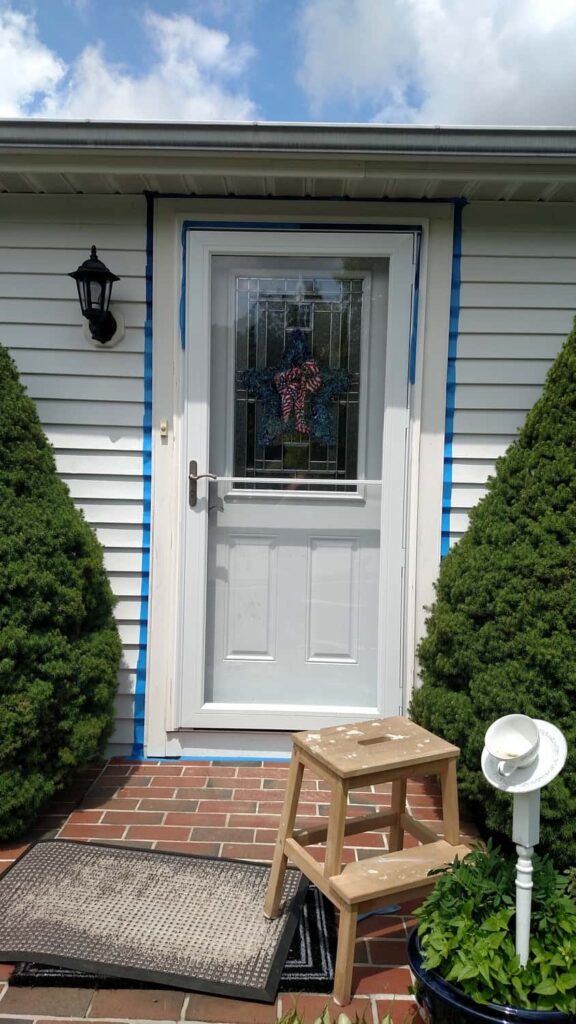 Then I painted the trim the same color that I painted our basement side door and shutters, Benjamin Moore Mill Springs Blue. Later on I would paint the shed trim the same color.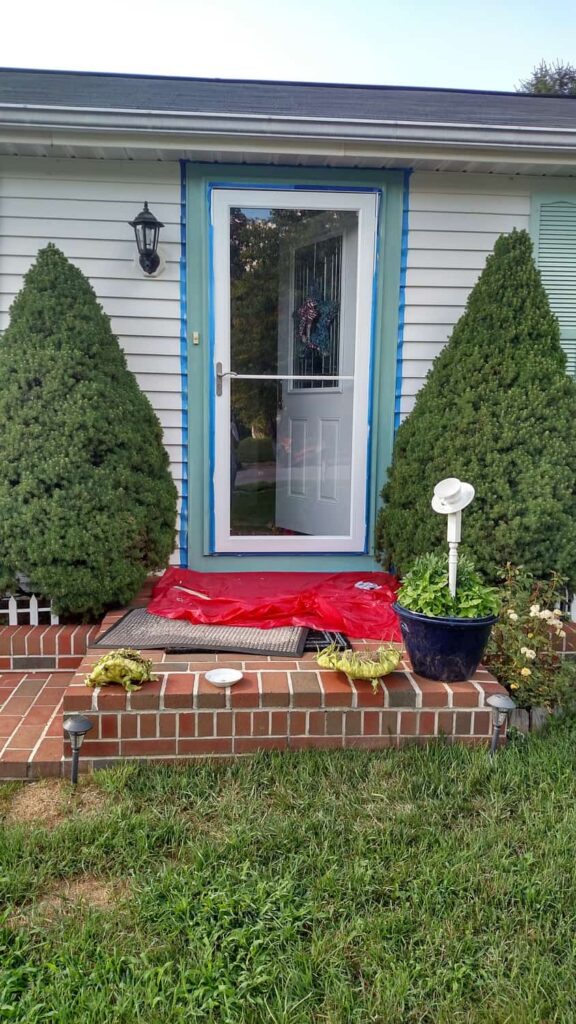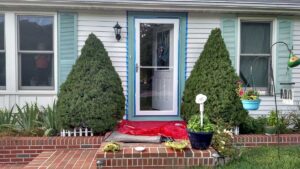 And here it is with the tape pulled off.
AFTER!!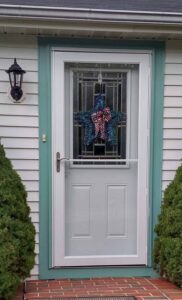 Here is the entire front of the house. What's wrong with this picture? Can you tell?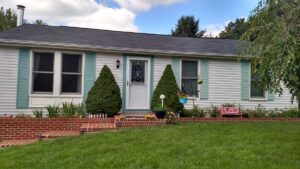 Exterior House Improvement