Volunteer Landscaping
*This post may contain affiliate links to websites such as Amazon. By purchasing anything from these links, I may receive a small commission at no extra cost to you. More information is available on my Disclosure page. I appreciate your support!
This Spring I volunteered to help with planting flowers at my church. A friend volunteered to help me. Between the two of us, we planted 54 petunias, in three different colors: white, purple, and pink. We are both gardeners so it was nice that we did not have much of a learning curve while we planted them : ).
Before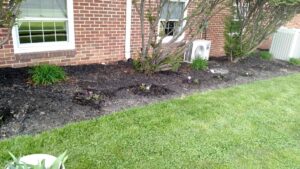 [sc name="This Post May Contain Affiliate Links"]
After several weeks of watering, though, our petunias were not doing well at all!! After some investigation and research (talking with our gardener friends), we discovered that petunias just were not doing well in our region at all this season.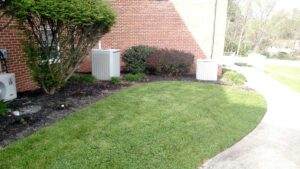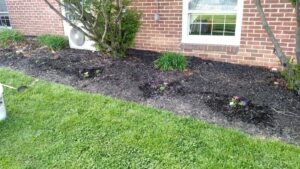 The white petunias did the best. We knew we had bunnies and deer that may have also been hurting our petunias.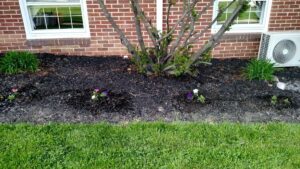 I had volunteer marigold plants sprouting at my house. I decided to transplant some of them for "backup," in case the petunias did not survive. I am very glad that I did, because the marigolds ended up saving our efforts! The marigolds thrived, with each plant practically turning into a bush!
I snapped these "after" pictures the third week of October. It is amazing how hardy marigolds are even after a light frost or two or three.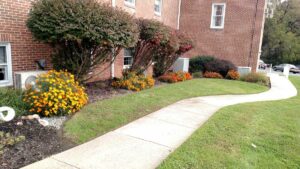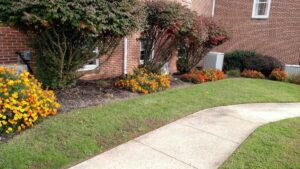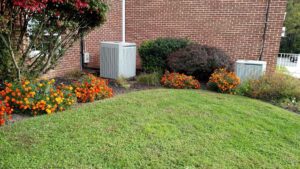 At this corner, I planted just five marigold plants. I know for next year to be sure to stake them up while they are small, so they don't lay over onto the sidewalk!
After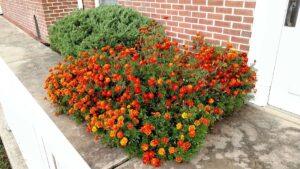 Then I took these pictures November 7th when the bushes were at their peak color but the marigolds are fading.
After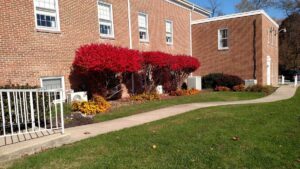 It is always fun to see the results of your efforts at gardening when things grow. This was my first time gardening in this spot. I have ideas for next year like adding hostas, and of course marigolds again.