Christmas Kitchen Decor Ideas
Today I want to share with you several ways to incorporate Christmas decorations into your kitchen. I hope you like them!
First, The Stove
Let's start with the stove. When you are not cooking, Burner Covers are a great way to start decorating your kitchen! You can see my post on that here.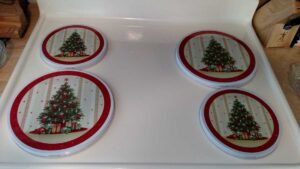 (*This post may contain affiliate links. By purchasing anything from these links, I may receive a small commission at no extra cost to you. More information is available on my Disclosure page.)
Then, if you happen to have found a cute Spoon Rest like I did, you can put it on the stove, too. It is a convenient place for a spoon rest, the next time you are cooking something.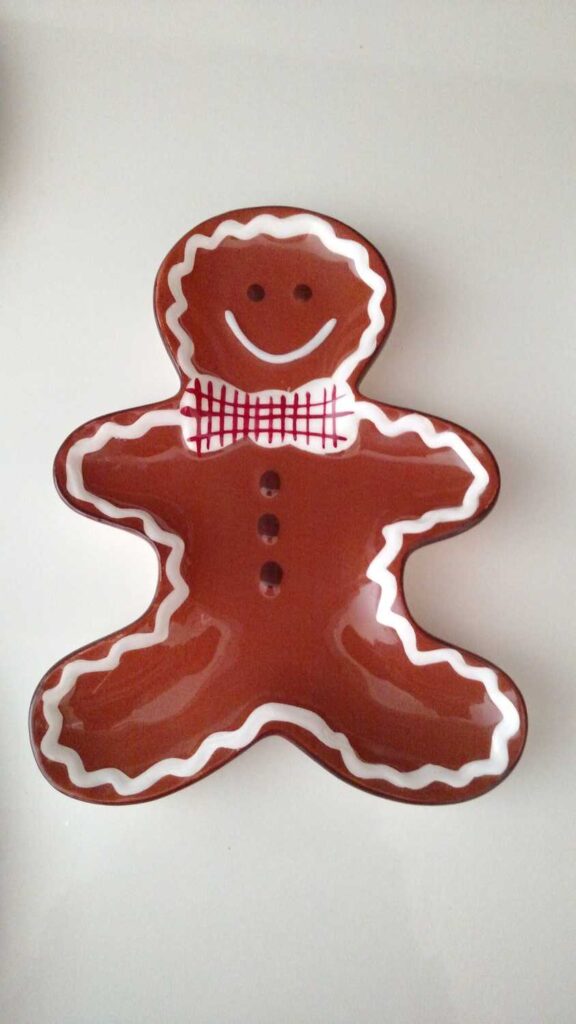 Add a candle in a cute candle holder– and Wow! A really cute stove!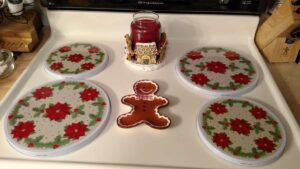 Table Settings
Then, let's go to the table. These Stocking Silverware Holders are so cute! They take a little time to make, but they can be used over and over every year. Click here to see how I made them. If you would rather buy some than make them, there are some similar ones on Amazon here.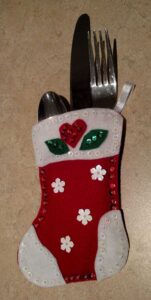 Kitchen Cupboards
Now let's turn our attention to the Kitchen Cupboards. I found four little felt gingerbread people already made. I decided to pin them to ribbon, and then attach the ribbon to my cupboards. You can see my post on it here.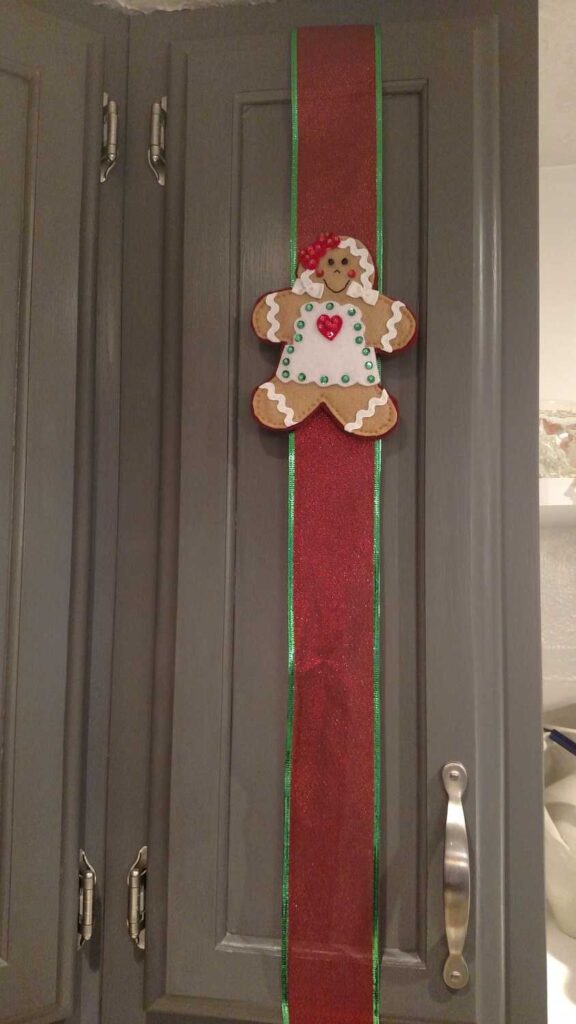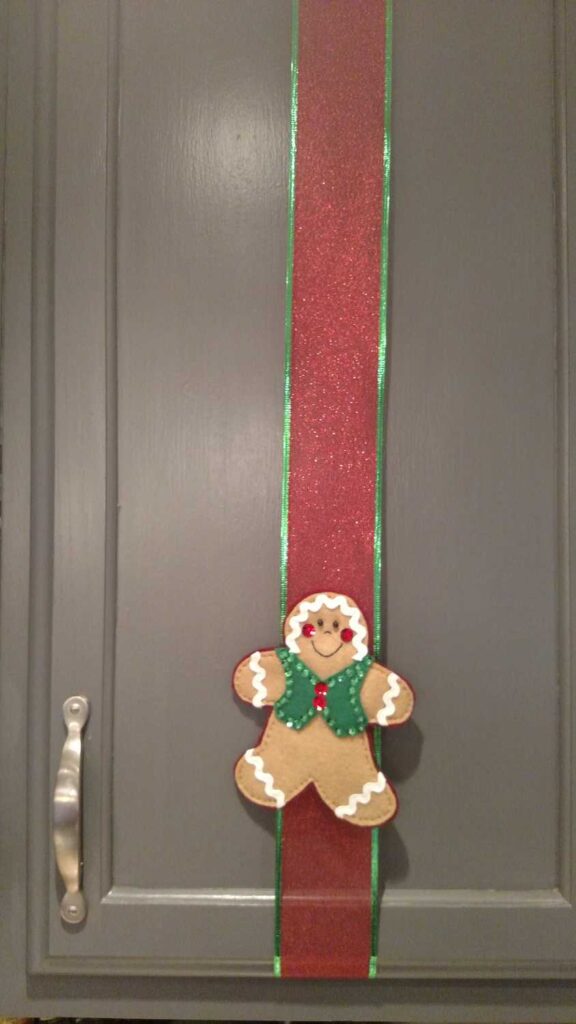 DIY Wreath
Last but not least is this DIY Horse Head Wreath that I made using branches from an old Christmas tree. If you have a Pantry door or a Porch door in your Kitchen, this wreath would make it look festive. I made mine as a gift for someone else– you can read how I did it here.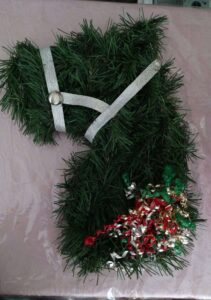 I hope you have enjoyed these ideas of how to decorate your kitchen for Christmas!