Let me tell you the history of this Lei Pine Cone Tree. Two years ago I created a Miniature Pine Cone Tree. A little over a year ago, I began decorating it for each season.
*Clicking Here will take you to the end of this post to see all of the different trees.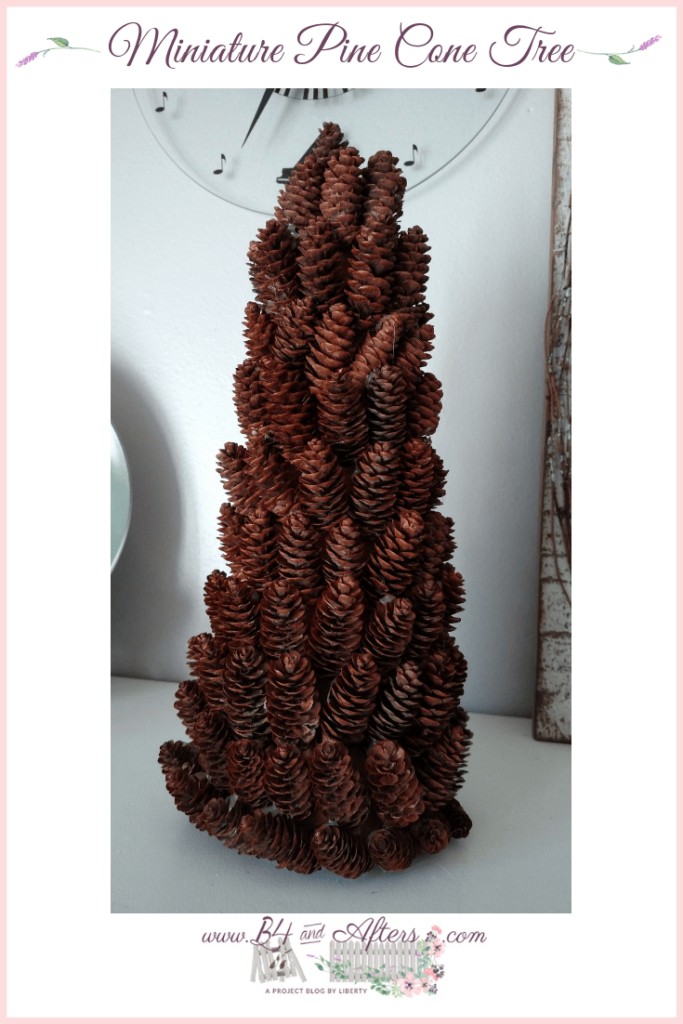 (*This post may contain affiliate links. By purchasing anything from these links, I may receive a small commission at no extra cost to you. More information is available on my
Disclosure
page.)
Then a couple of months ago I said, Hmm. I wonder if I can create 100 versions of my pine cone tree. My husband said, well, I better start moving faster or it would take me 20 years if I only do 5 per year! And he is right!
So if you were wondering why I am posting a Hawaiian Lei Pine Cone Tree at the end of March, that is why! I used a Lei from the Dollar Tree. You can find them at Amazon and all sorts of places. Actually, I used one that had been given to one of my kids, I think. I cut it apart, and sewed buttons onto each end to keep the flowers from falling off of the ends of my garland.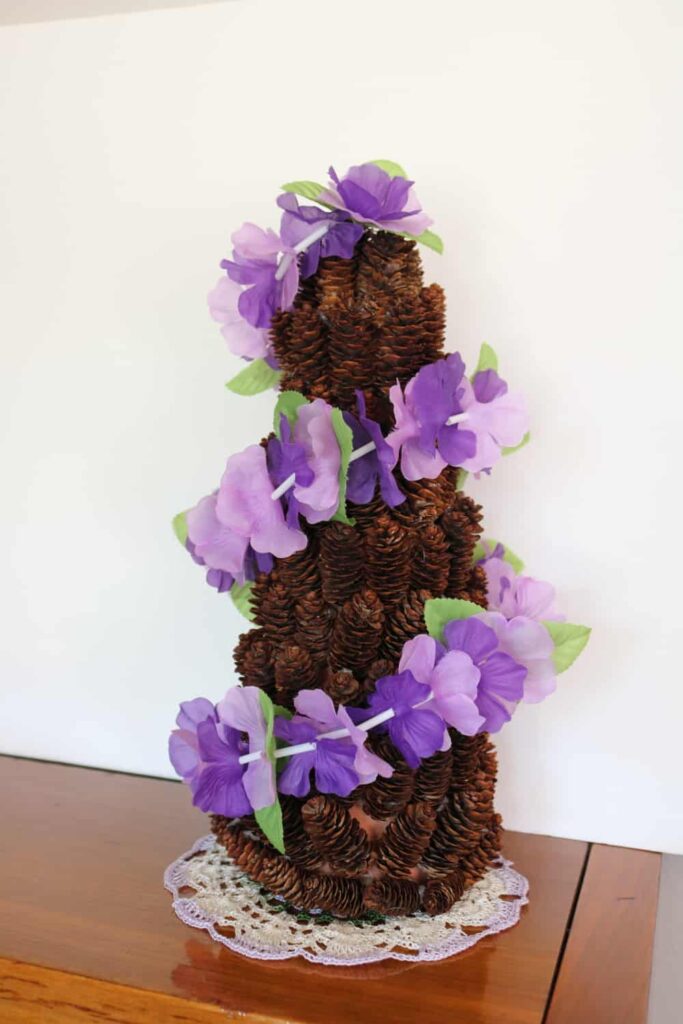 I arranged one of the leftover flowers at the very top. This was a very easy decoration idea, compared to some of my other ideas….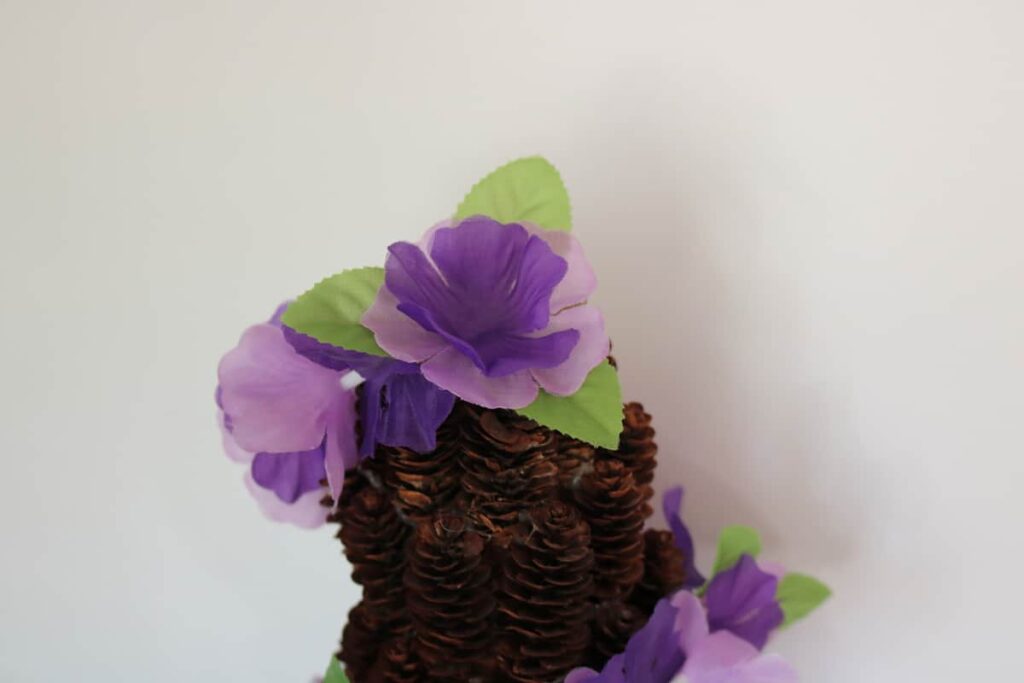 Do you have any ideas for me of how I could decorate this tree? Let me know in the comments!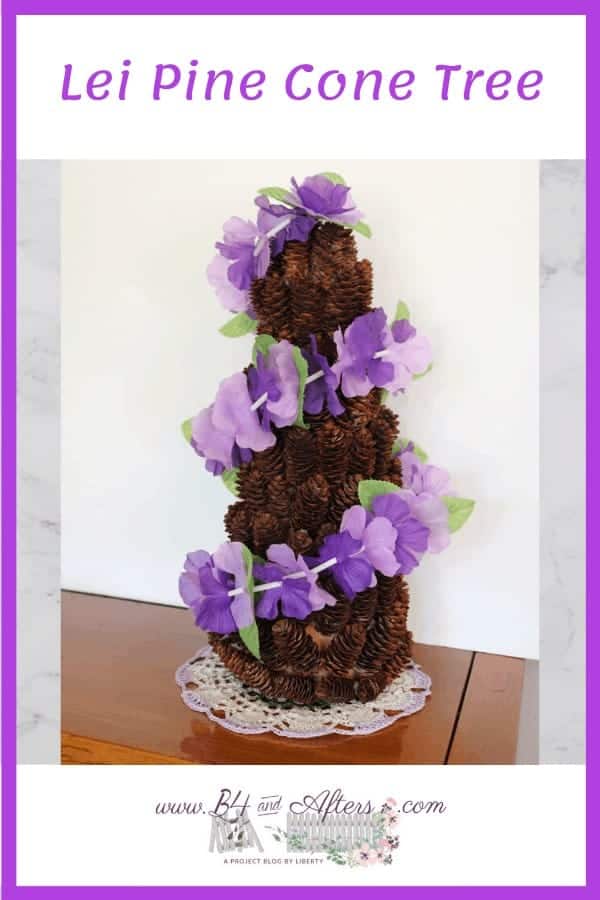 All of the Trees
Here is my current collection of all of the ways I have decorated the same pine cone tree.