Kitchen Spice Organization
I like having my spices in a convenient place when I am cooking. So I had attached my spice racks to the wall in my kitchen above my countertop. But I dislike the color red– those red spice bottles did nothing for the look of my kitchen where the main colors are different shades of gray and cream. And the multiple spice racks added to the clutter on my kitchen counters.
I finally did something about it.
Spice Racks, Before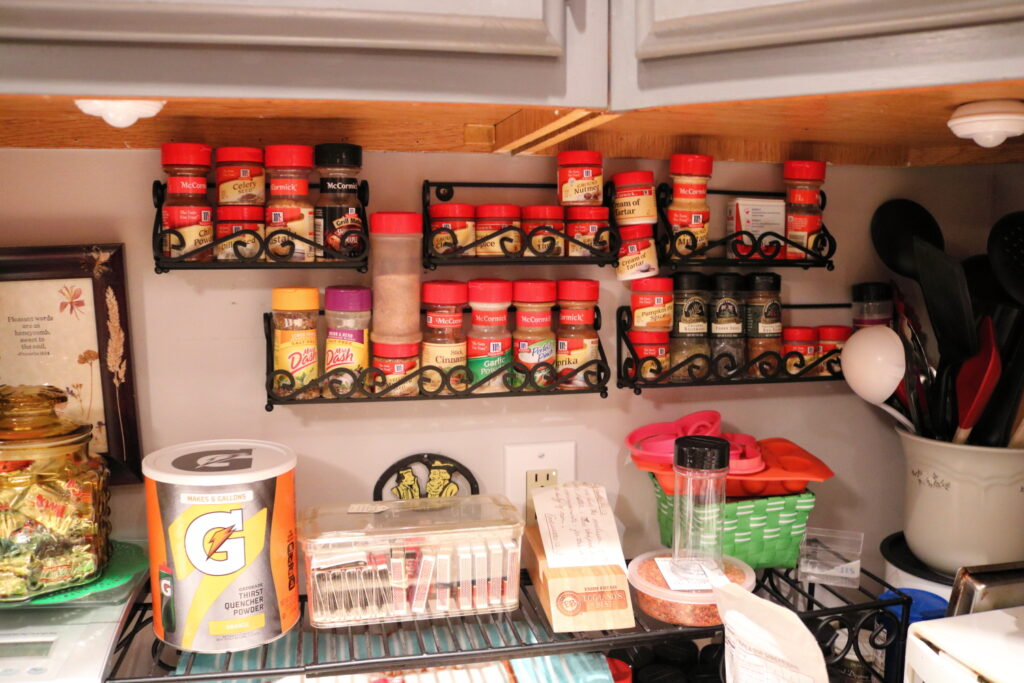 (*This post may contain affiliate links. By purchasing anything from these links, I may receive a small commission at no extra cost to you. More information is available on my
Disclosure
page.)
I found a black metal spice rack that had three shelves. When I got it from a thrift store or a yard sale (I don't remember), I wasn't even sure what I would do with it. I just liked it. Then I had the idea to put it on the inside of a lower kitchen cabinet door.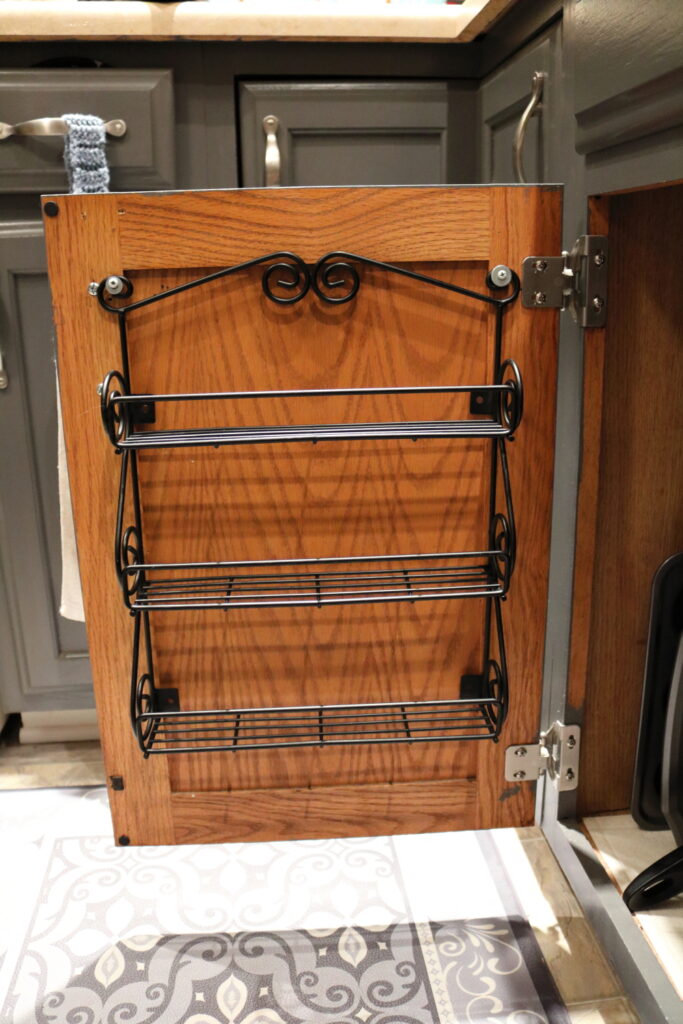 I put as many of my spices as would fit on those 3 shelves. I was amazed at how much that spice rack could hold!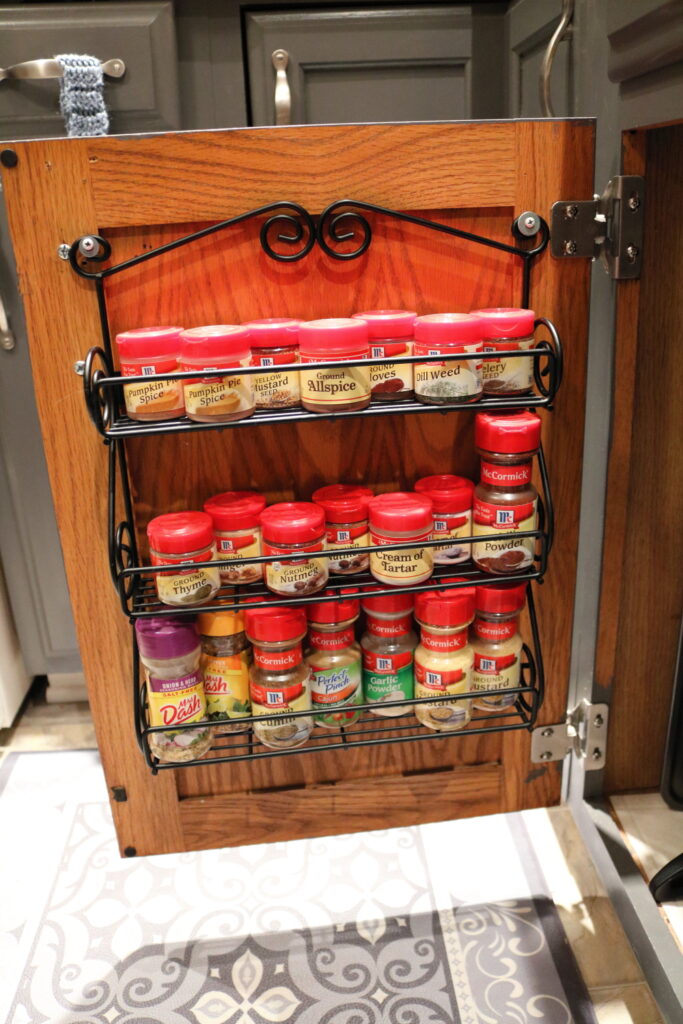 It left the five spice racks on my wall rather empty. That was great! I was making progress towards eliminating some clutter in my kitchen.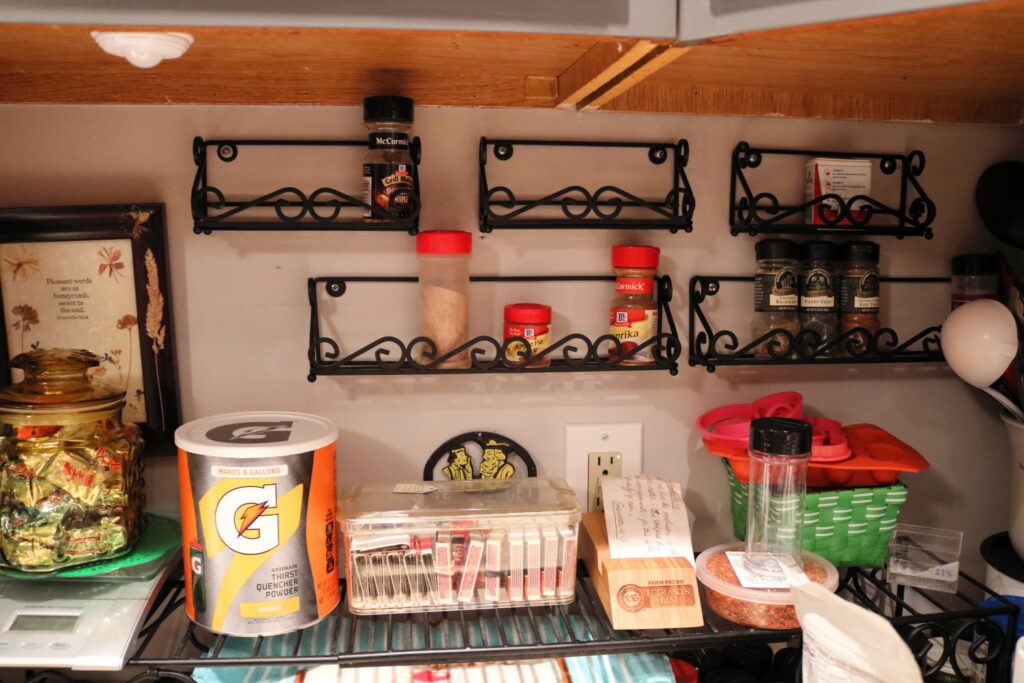 I had seen where someone else had ordered these spice bottles and labels so I tried it. It looks really pretty but I need to tell you something– when you use a spice bottle that has chalk labels— the chalk rubs off. Yeah… so if you're okay with knowing your spices by what they look like, or with partial labels, go ahead and use chalk– otherwise I recommend different labels.
Spice Racks, AFTER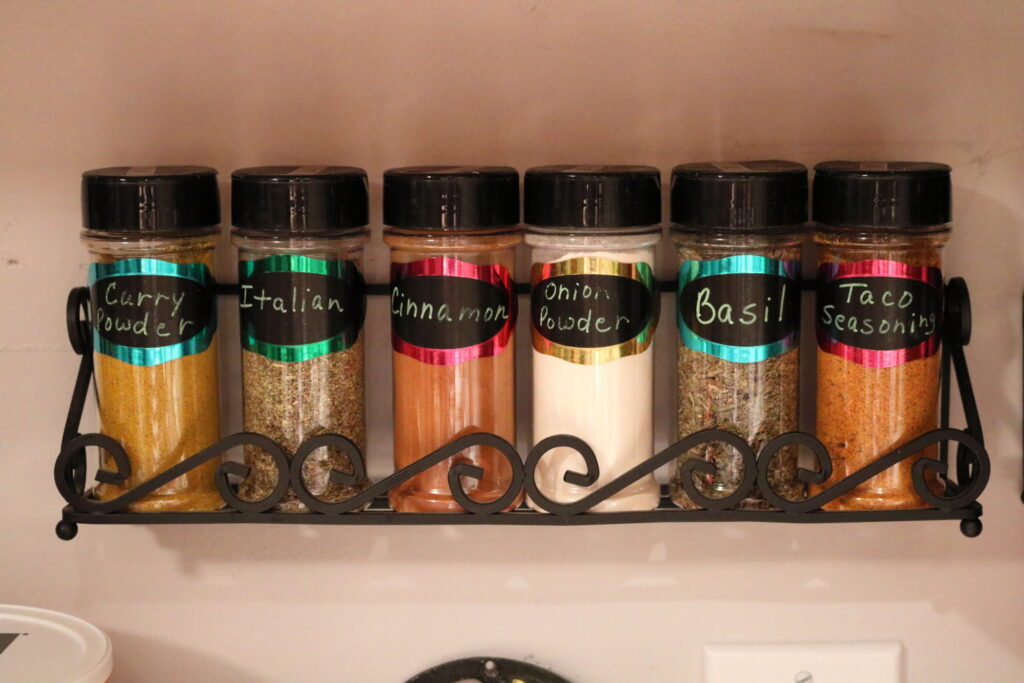 But anyway, my wall looked better than it did before– there were just a bunch of holes from the spice racks that I took off of the wall. It stayed that way for quite awhile as I focused on a multitude of other projects instead….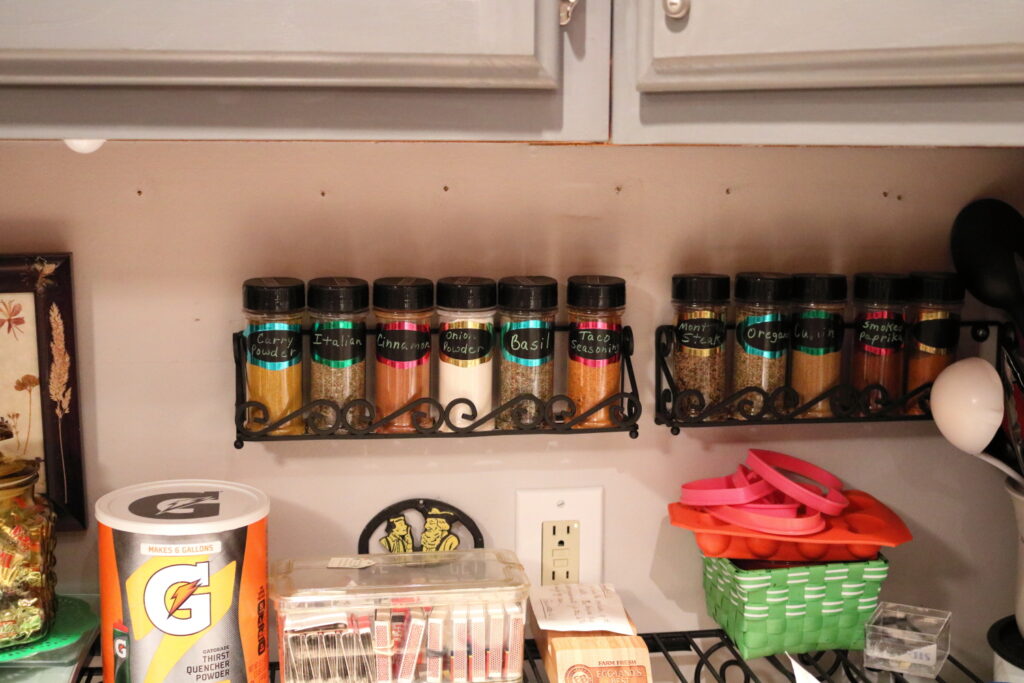 I am sort of doing a mini series on my Kitchen Updates right now. The next post in this series will be about the Most Neglected Place in my kitchen. You can see the rest of the mini series below!