The Most Neglected Place in my Kitchen
Do you have a most neglected place in your kitchen? Or maybe a most neglected room in your house? Most of probably have those places. Today I am going to show you the most neglected place in my kitchen. It bothered me occasionally, but I only recently did something about it.
What do you see wrong with the picture below, aside from the clutter? Anything?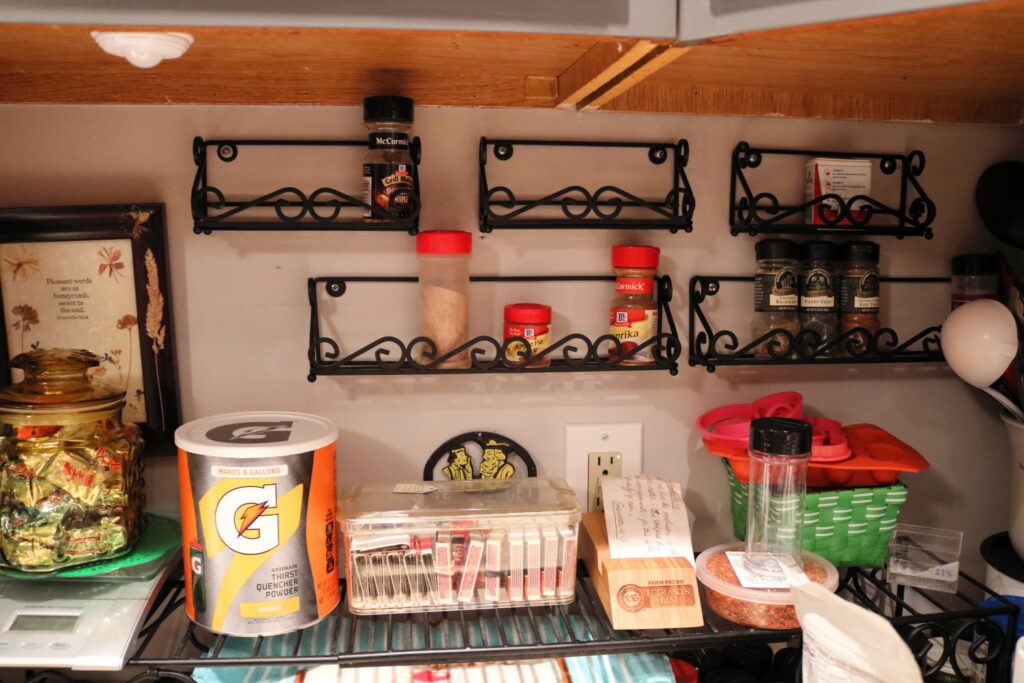 (*This post may contain affiliate links. By purchasing anything from these links, I may receive a small commission at no extra cost to you. More information is available on my
Disclosure
page.)
I see unpainted undersides of upper kitchen cabinets!! Did you see it too? My cabinets are a little higher than most cabinets, because we moved them to the ceiling before we moved in. When I am in my kitchen, if I am standing I usually don't see the bare undersides of my cabinets. But when I am sitting down to a meal, I see them! Several times over the years I have talked about painting them, but then I stand up, walk away, and forget about it.
Underneath Cabinets, Before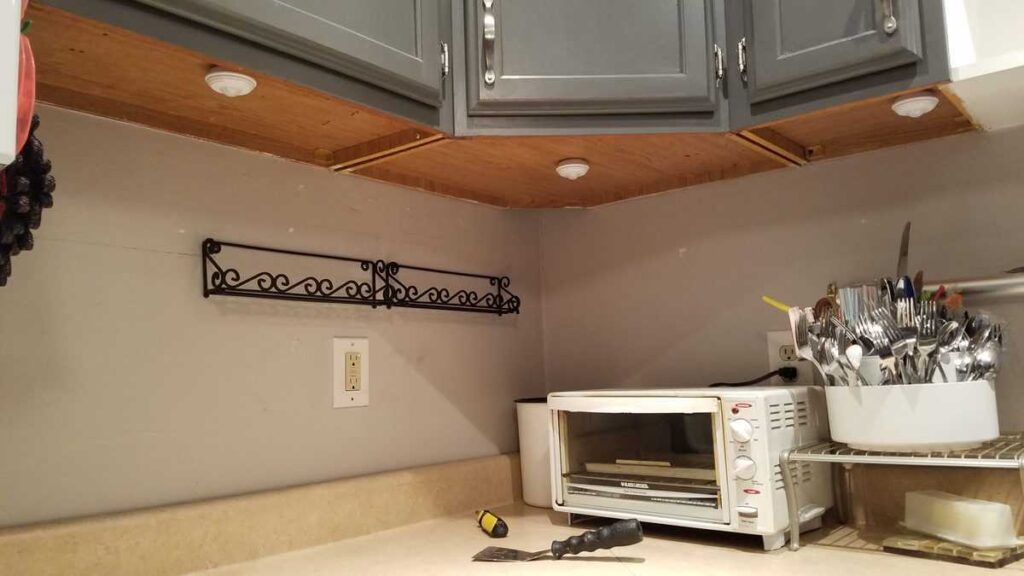 I had finally decided to patch and paint the holes left on the wall from organizing my spices. It was while doing that, that I spontaneously decided it was time to paint the bare underbellies of my kitchen cabinets.
First I cleaned them. Then I primed them with Zinsser Primer.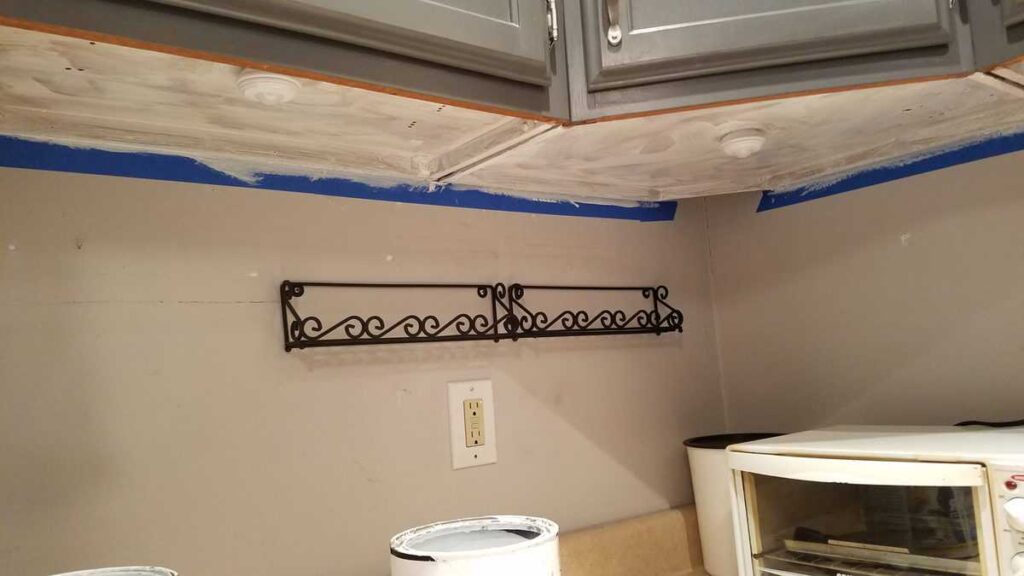 Then I painted two coats of flat white paint. I hardly ever use flat paint, but in this case it was what I had on hand.
Wow! What a difference!
Underneath Cabinets, AFTER!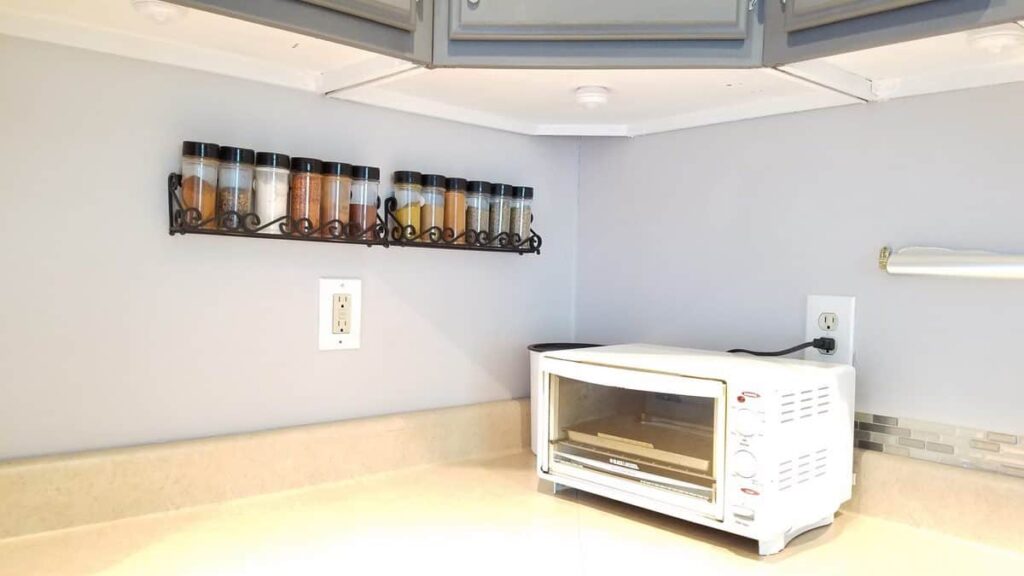 Here is another angle, looking up from near the floor. I am so glad I finally decided to paint this Most Neglected Place in my Kitchen! It has really brightened up everything.
My next and last post in this mini series on updating my kitchen will show you how my entire kitchen looks now!