*This post is part of a Craft Blog Hop hosted by Chloe at Celebrate and Decorate. If you are visiting from Create with Cynthia, then Welcome! The rest of the participants are listed at the bottom of this post.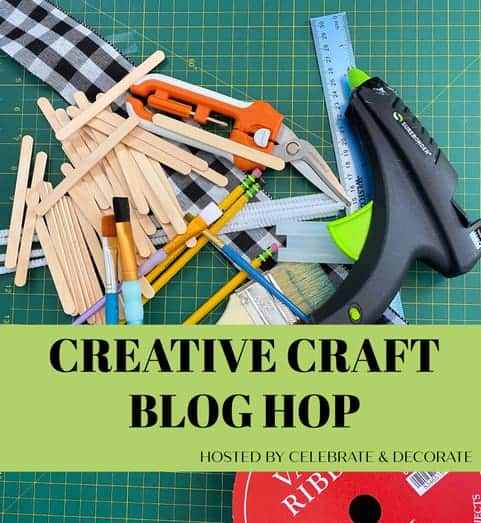 I discovered a new crochet towel holder several months ago. Do you know the kind where a person crochets yarn directly onto a towel, so that you can attach the towel to an oven or drawer handle? (pictured below). Well, this new-to-me kind is different!
The style where the yarn is crocheted onto a towel is seen below:
This new one that I discovered is crocheted separately. Then you slip the towel through it. It consists of 3 rows worked in an oblong shape, and the first row is the chain. It doesn't take much yarn, so this is a great way to use up leftover yarn scraps.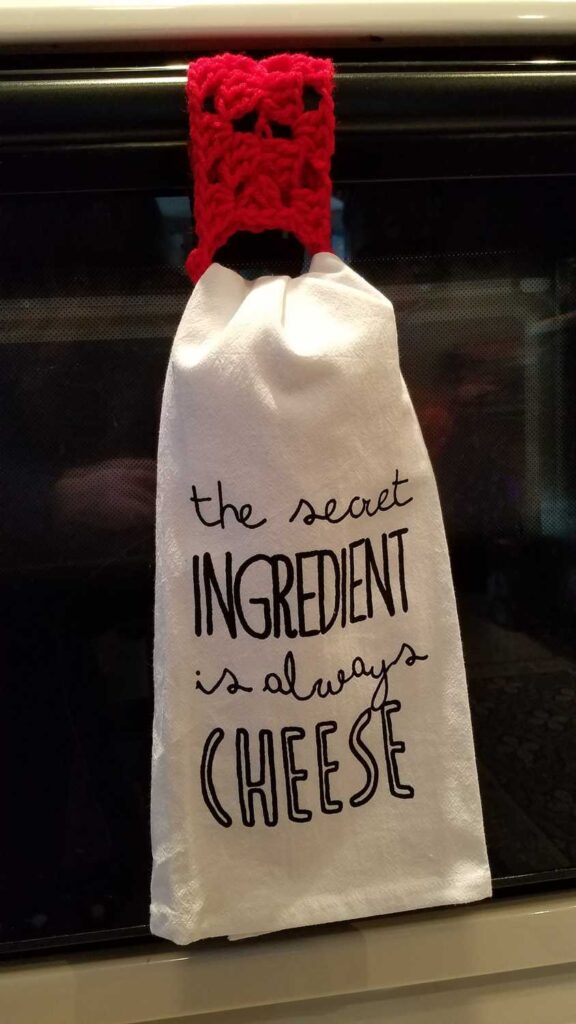 (*This post may contain affiliate links. By purchasing anything from these links, I may receive a small commission at no extra cost to you. More information is available on my
Disclosure
page.)
I have made a lot of these crochet towel holders for myself, for friends, and to sell at yard sales. The video below explains really well how to make one. You can make one all in one color, or use two colors.
After I gave them to my friends, their children discovered other uses for these towel holders.
They can also be used as beards!! : ) Brown towel holders work especially well for this. They can keep your face warm in cold weather….
Or they can be used as spa eye mask for a sleep aid– you know, a sleeping mask to keep the light out of your eyes so you can rest.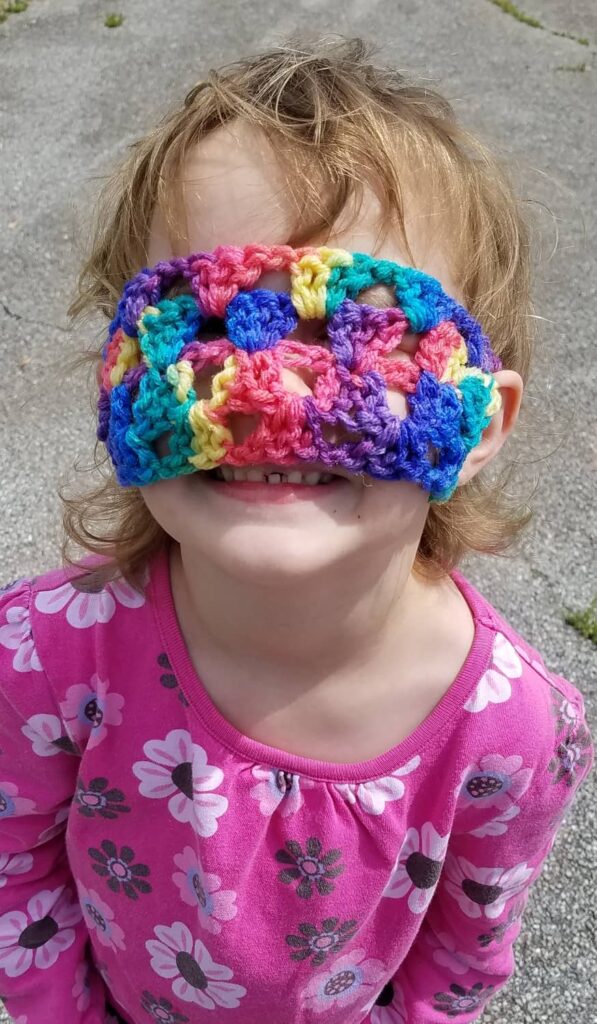 This craft idea is short and simple. It's also three ideas for the price of one! : )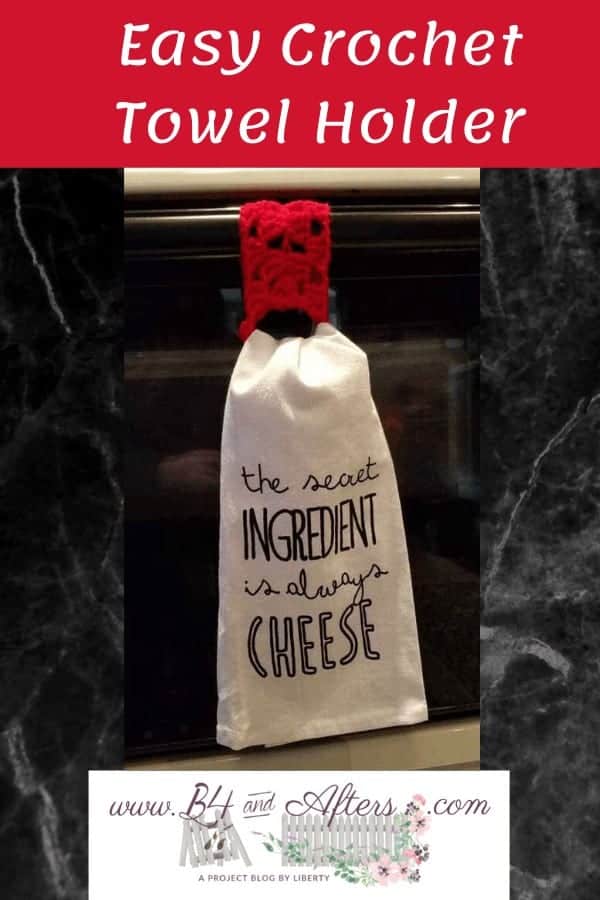 Other Crochet Projects You Might Like…
All Craft Hop Participants
Celebrate and Decorate | Design Morsels | Chas' Crazy Creations |My Hubbard Home
My Thrift Store Addiction | BlueSky At Home | The Painted Apron
Decorate And More With Tip | Zucchini Sisters | Purple Hues And Me | Home Is Where The Boat Is
Birdz Of A Feather | White Arrows Home | Create With Cynthia | B4 and Afters