Cereal Garland Patriotic Pine Cone Tree
*This post may contain affiliate links to websites such as Amazon. By purchasing anything from these links, I may receive a small commission at no extra cost to you. More information is available on my Disclosure page. I appreciate your support!
Have you ever made a Cereal Garland? Perhaps if you've worked with toddlers or made crafts with toddlers you have. But I never made a cereal garland when my kids were toddlers! I had this idea sort of because of a popcorn garland, I guess. Or maybe it's because I can't even look at food without thinking of how I could craft with it! Haha!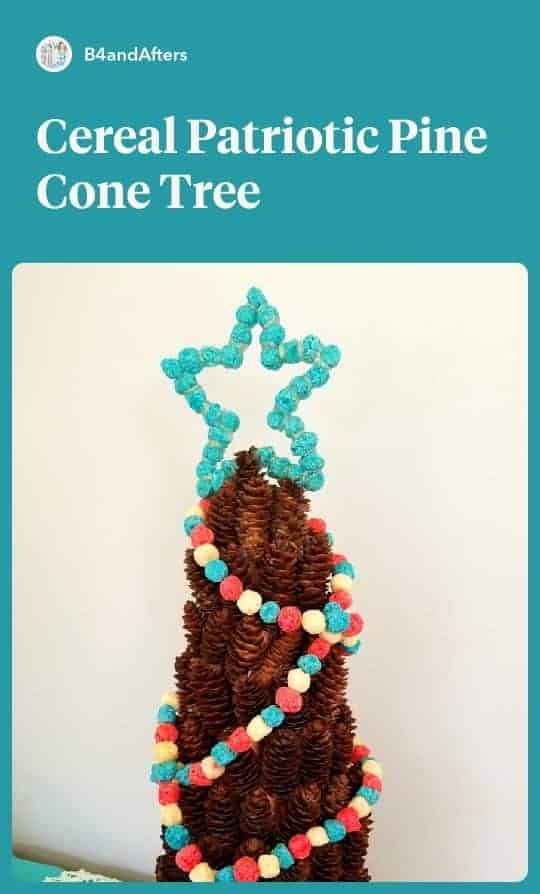 I am on a quest to create 100 different versions of this Pine Cone Tree. I have a question: do you think I should count the original plain miniature pine cone tree as one of the 100 versions? If so, then this is number 21. Look for the rest at the bottom of this post!