With Valentine's Day around the corner, you may have guessed that I would be decorating my miniature Pine Cone Tree again. Here are some of the crafty ways that I have decorated it in the past: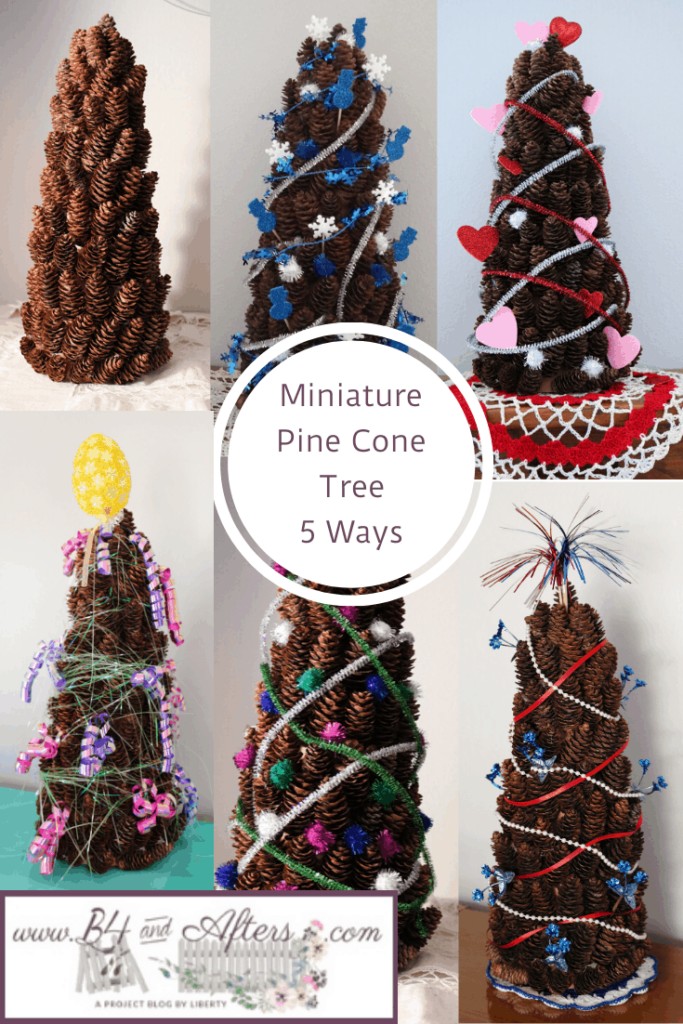 (*This post may contain affiliate links. By purchasing anything from these links, I may receive a small commission at no extra cost to you. More information is available on my
Disclosure
page.)
This past fall as I was beginning to get the outdoor things ready for winter, I noticed one of my rose bushes had two big blooms on it. I had cut some others, too, a few weeks prior, which looked so pretty at a time of year when you would not be expected fresh cut garden flowers. Would you believe that I took this picture on November 11th?!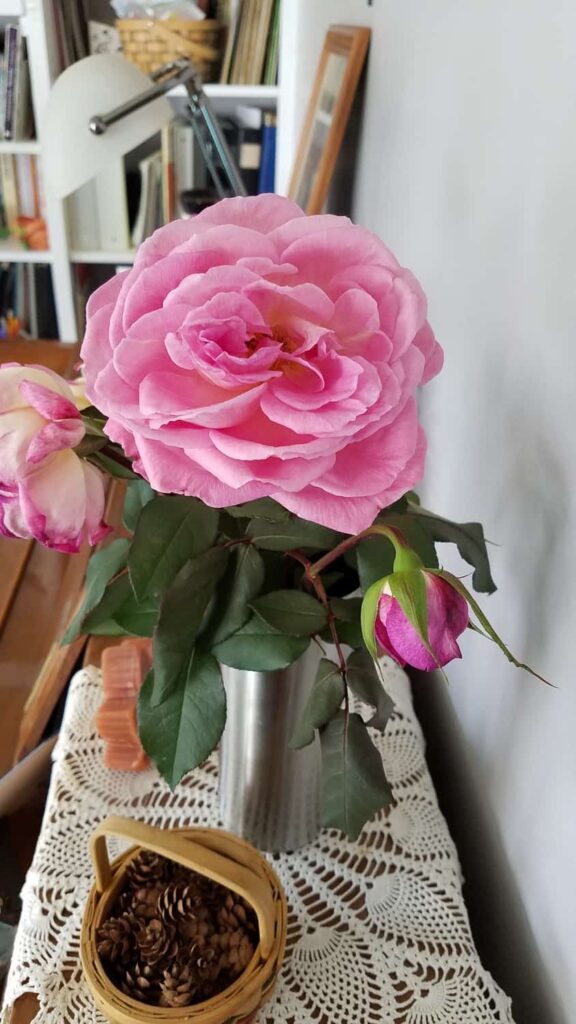 It was either these flowers or some others around the same time, that I decided to save the petals. I spread them all out to dry on a tray, put them on a shelf, and thought I might be able to use them for something. Then I forgot about them…until one of the days that I was brainstorming how to decorate this year's Valentine themed Miniature Pine Cone Tree. I hope you like my idea!
First, I threaded a thin sewing needle with nylon string, also known as fishing line thread. You can see the colors of two different roses in the picture below.
Rose Petals Before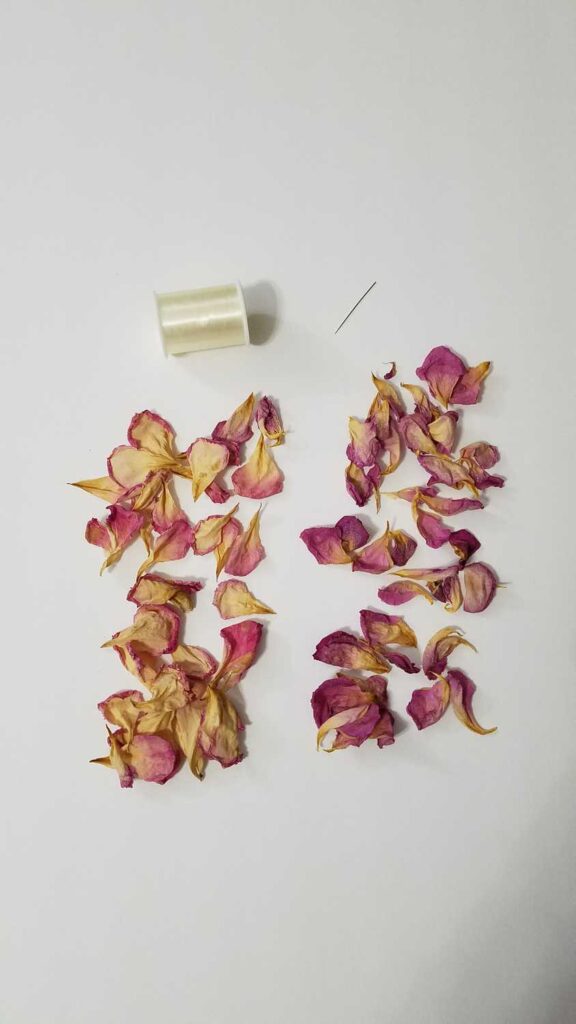 I hoped that my petals would be strong enough and not too delicate– and they were! I carefully tied a knot so that it would not slip through the petal on the end. At first I just stuck the needle once through the petals. After doing 15 or so like that, I hung it up to see how it would hang, and I did not like it. (The needle shown below is much larger than the needle that I actually used– I used the smaller needle shown in the picture above.)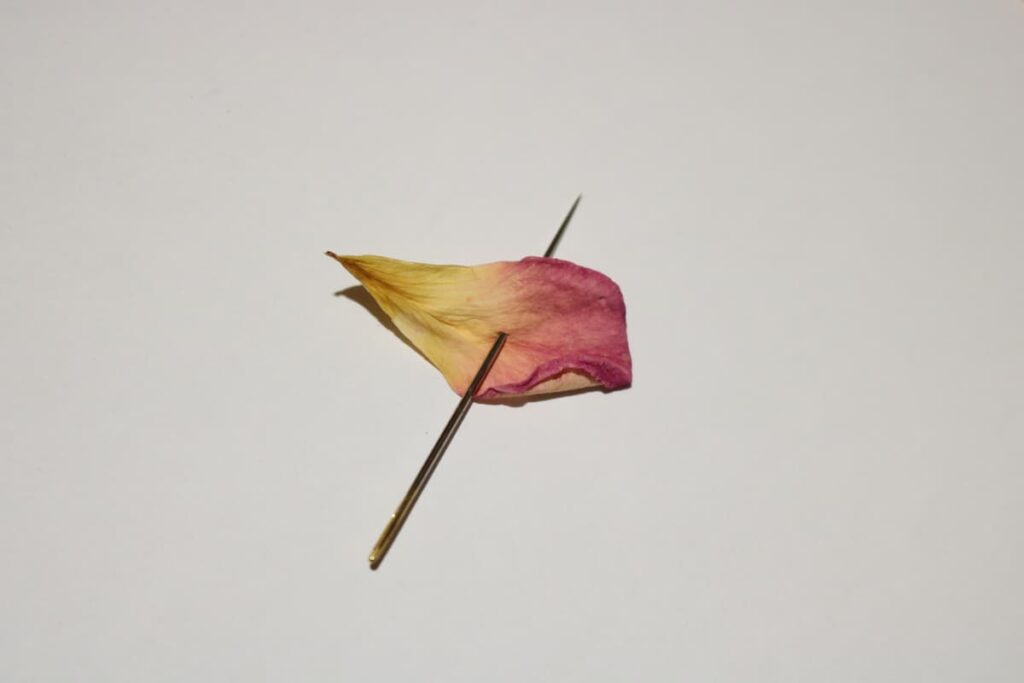 Then I tried putting the needle through one petal in two places, as shown below. I really liked how the petals stayed in place on the string by threading them this way.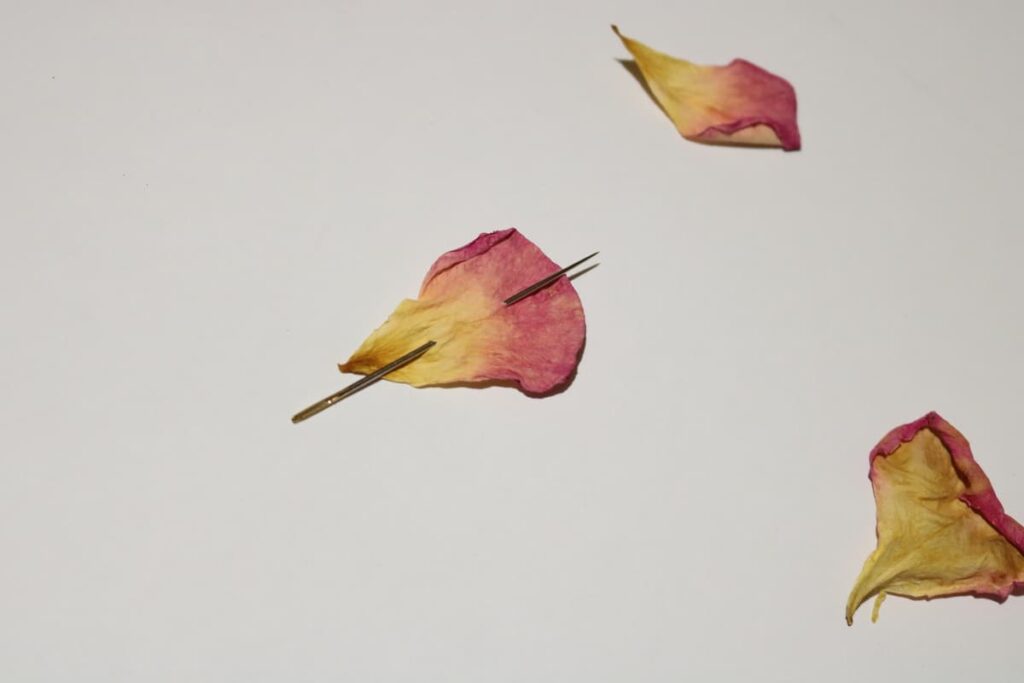 In the picture of the finished garland, the first way I tried threading the petals is on the right side, about halfway down. The petals were just not staying in place very well. But once I put the needle into the petal in two places, it looked much better. Would you like to see a video of how I did it? Let me know in the comments and I will make one for you!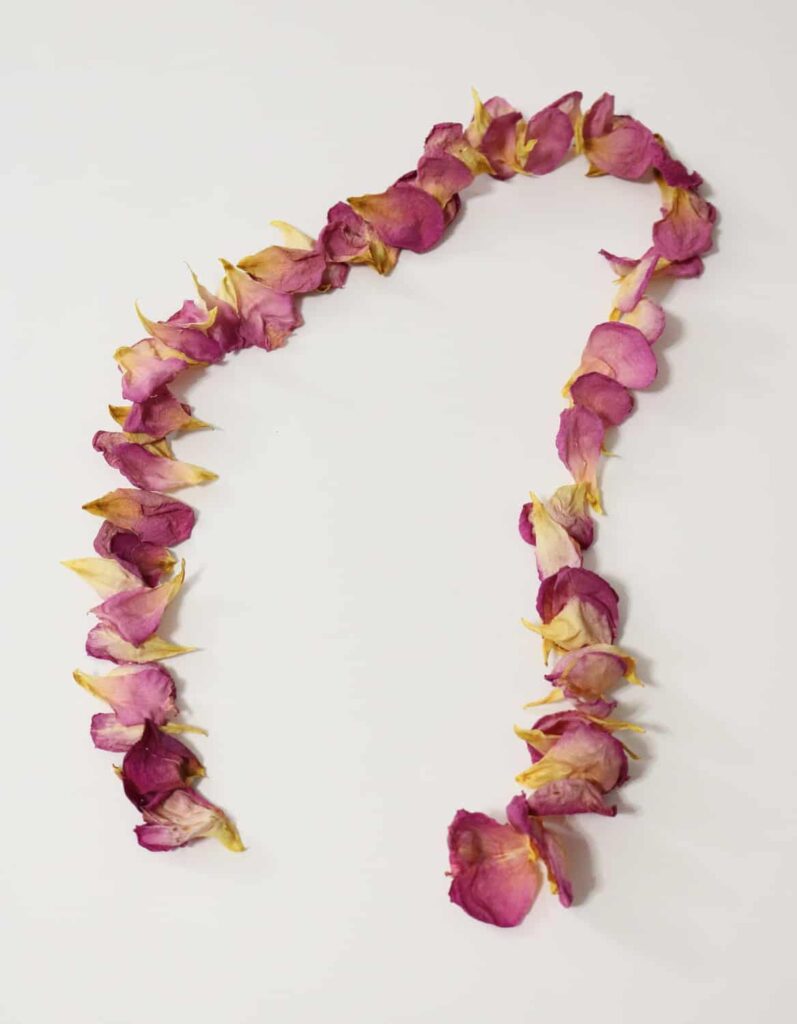 Then I draped the rose petal garland around my mini pine cone tree. Doesn't it look so romantic for Valentine's Day? And the best part—- it was FREE!!! There are so many beautiful things you can use in nature to decorate and craft with.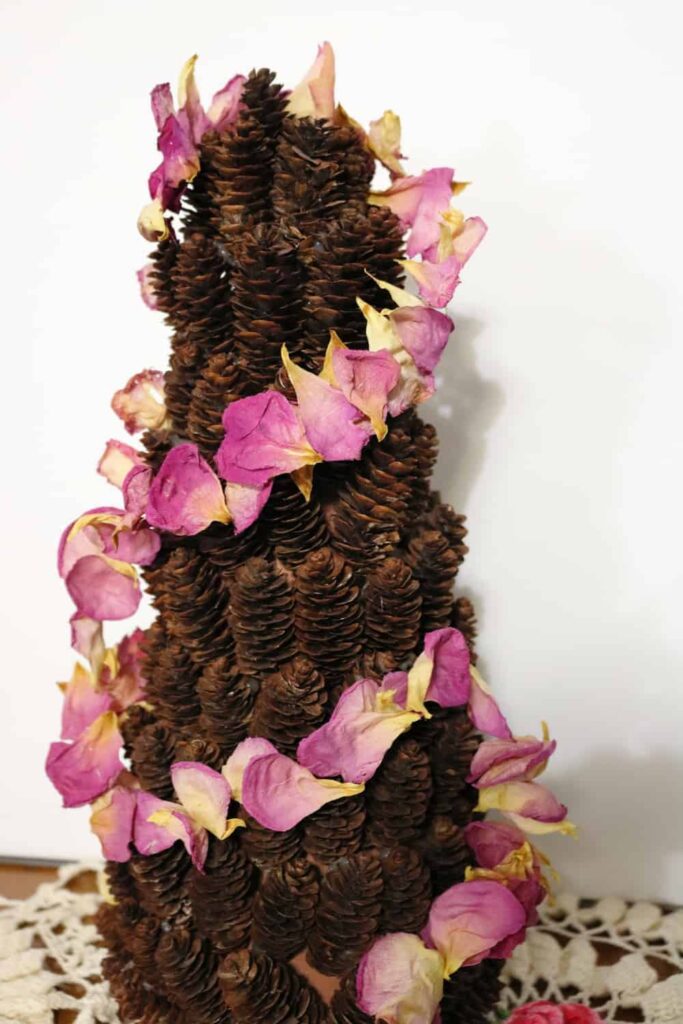 AFTER!!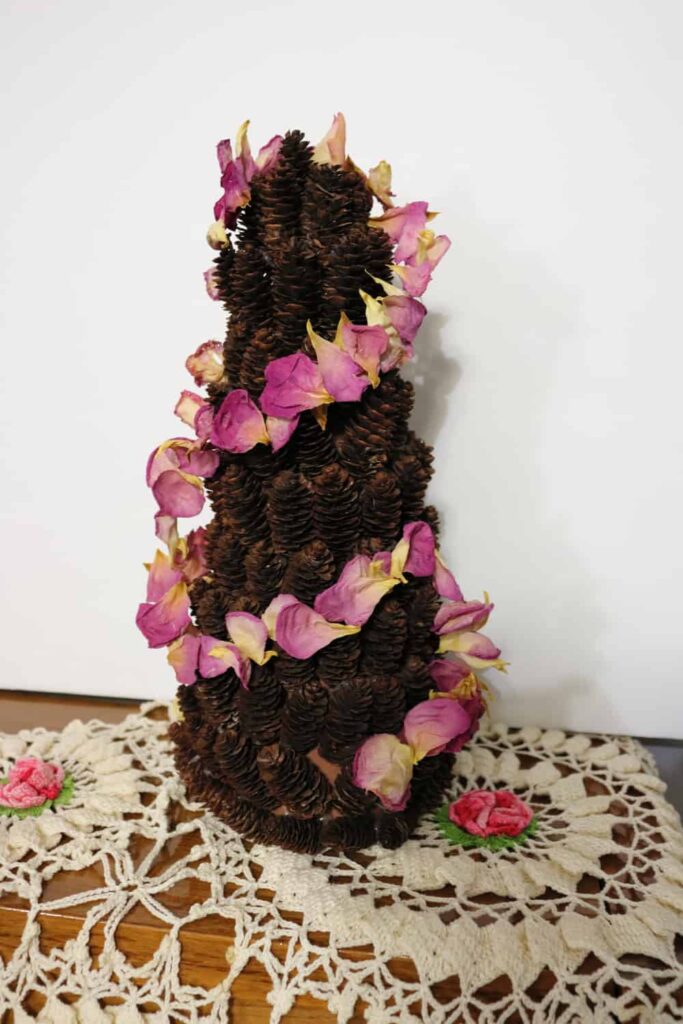 The doily that the tree is on, was made by my husband's great grandmother. I think it is gorgeous!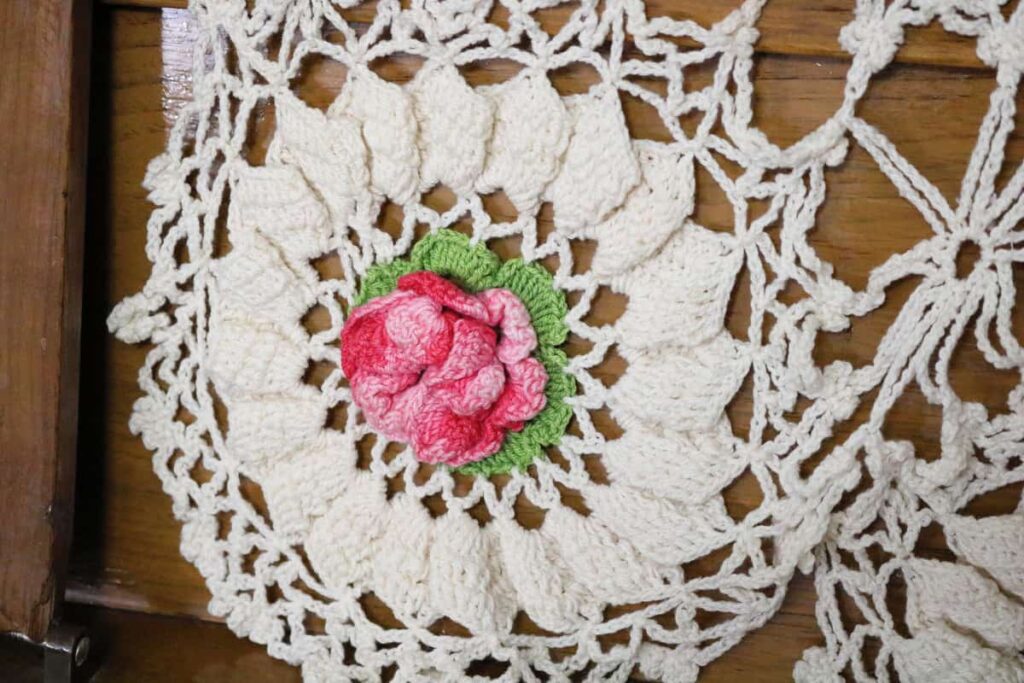 Here is another view of the doily.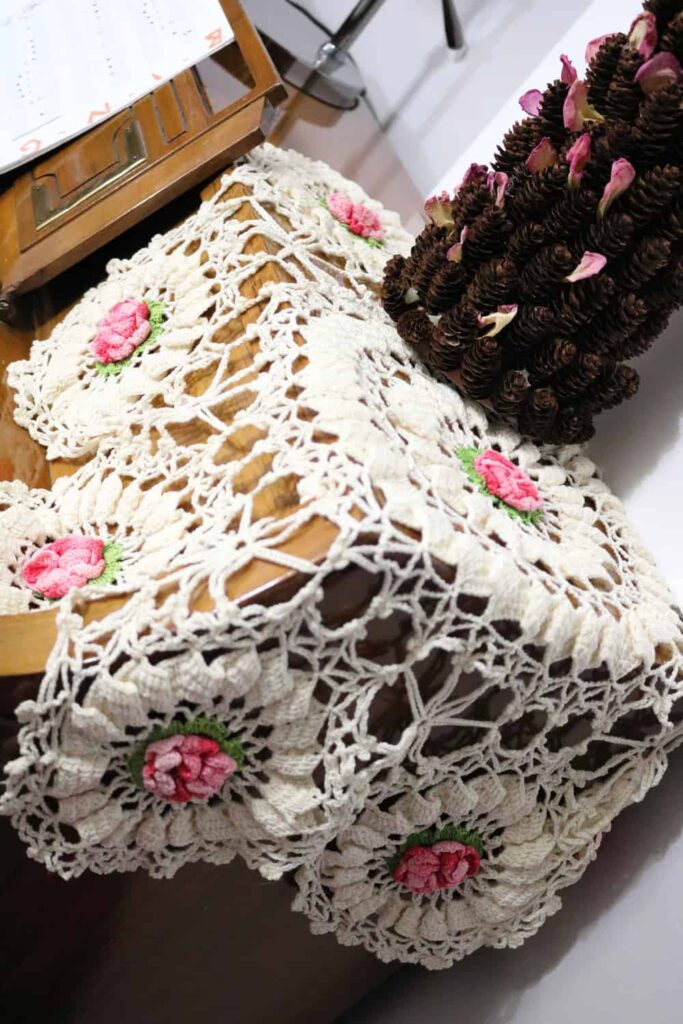 I tried just putting the rose petals in the tree alone, but did not care for how it looked.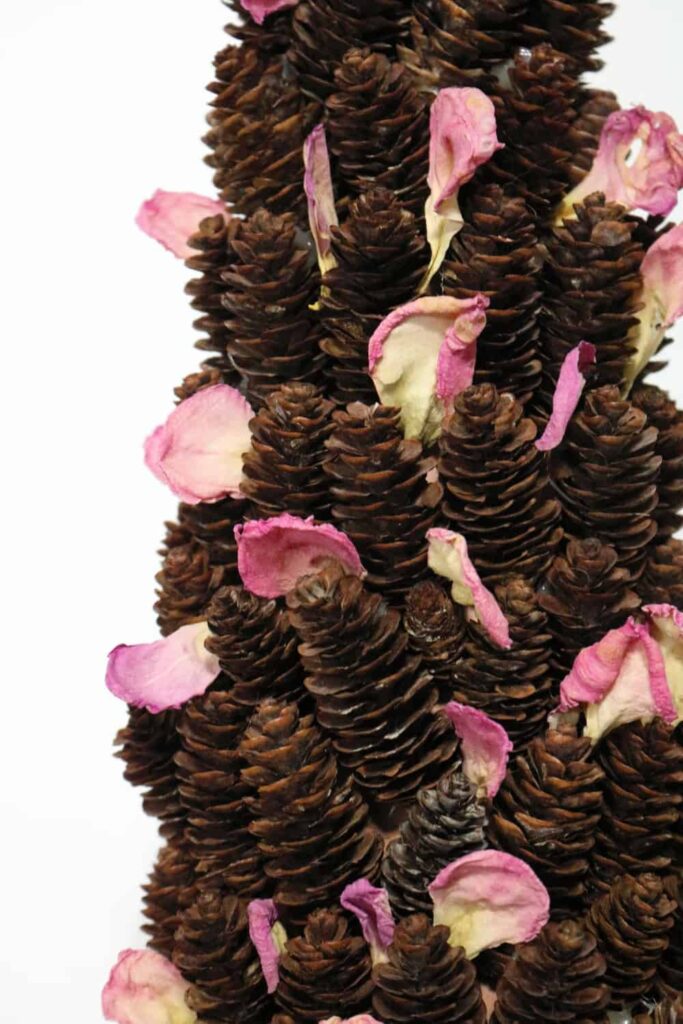 This is another view. Which way do you like better? With the rose petals singularly, or as a garland?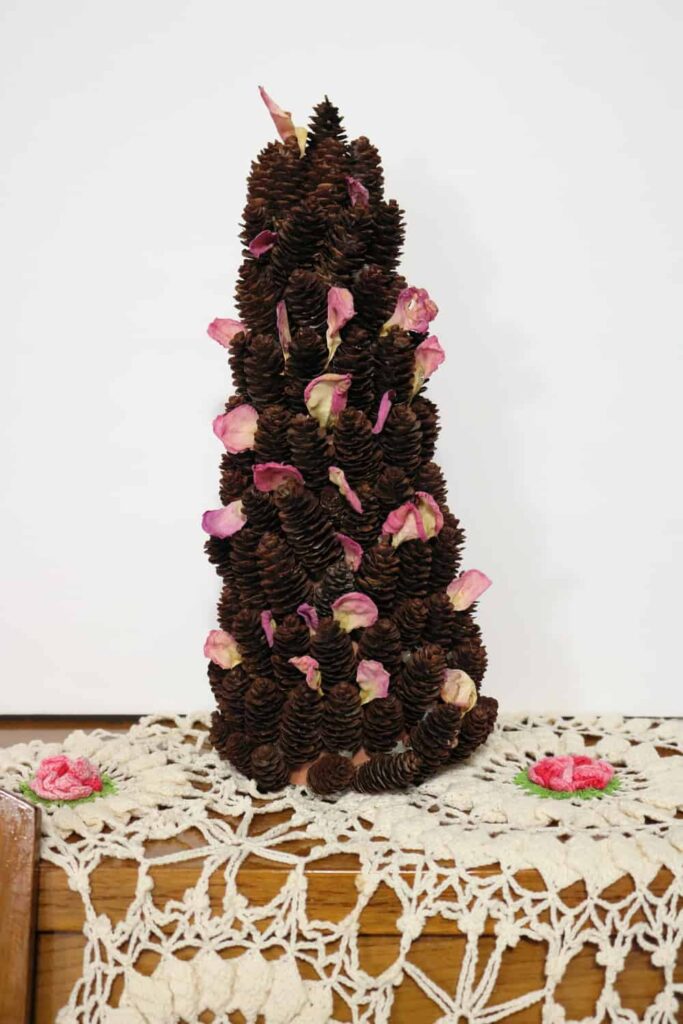 The rose petal garland is my favorite. It did not take long at all to sew it together. I hope you enjoyed seeing how I handmade this DIY Rose Petal Garland! Have you ever made anything with rose petals?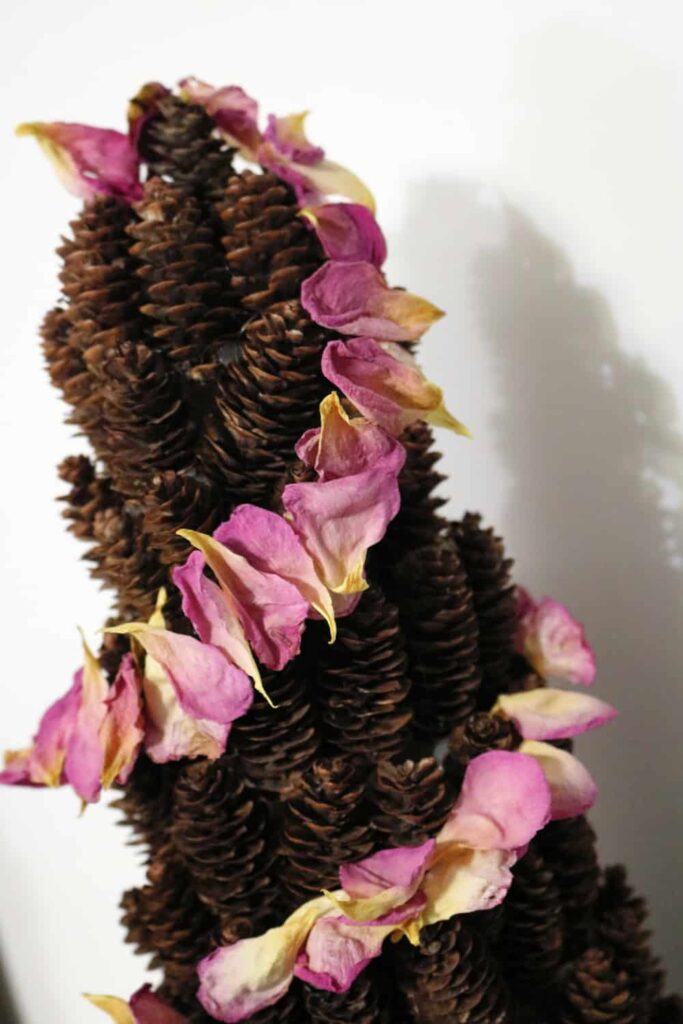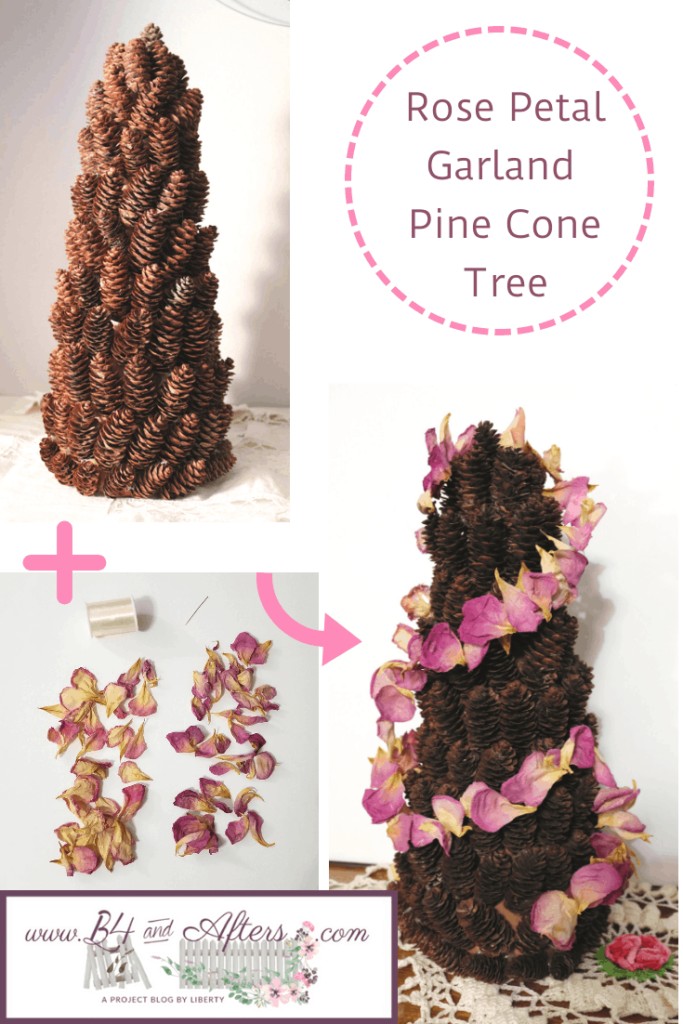 You can see all of the other Pine Cone Tree versions in the collage below.