Someone gave me a necklace like this. I loved it so much that I decided to make them for everybody for Christmas one year. I used Ladder Ribbon Yarn* and this is how I did it.
Before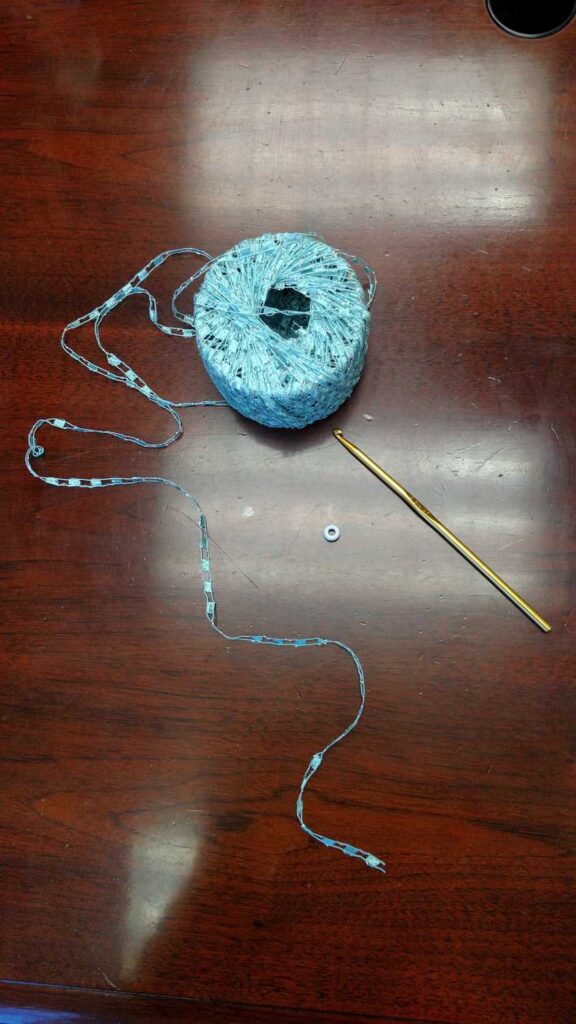 (*This post may contain affiliate links. By purchasing anything from these links, I may receive a small commission at no cost to you. More information is available on my Disclosure page.)
What I LOVE about this Crocheted Necklace
First, I want to tell you some of the things that I absolutely love about this crocheted necklace. It looks bulky, but it is not heavy at all. I do not care for large jewelry, but this feels just as light as smaller necklaces.
The second thing I love, is that I made several different colors of these necklaces to match most of my clothes. That's how much I like it! I think you will want several colors of them, too! One ball of yarn makes several necklaces, and that brings me to the third thing…
These are so easy to make, that I have made lots of them for family and friends. In fact, once a waitress complimented me on the one I was wearing, so I left it for her when I departed from the restaurant. : )
Fourthly, if you really like the look of this necklace, but would rather purchase one instead of make it– there are all sorts of colors available! There are even some earrings!
How to Crochet this Necklace
I crocheted 5 single strands with 50 chain stitches, leaving a long tail (about 13 inches) on each side. I used a size G/4.25MM crochet hook.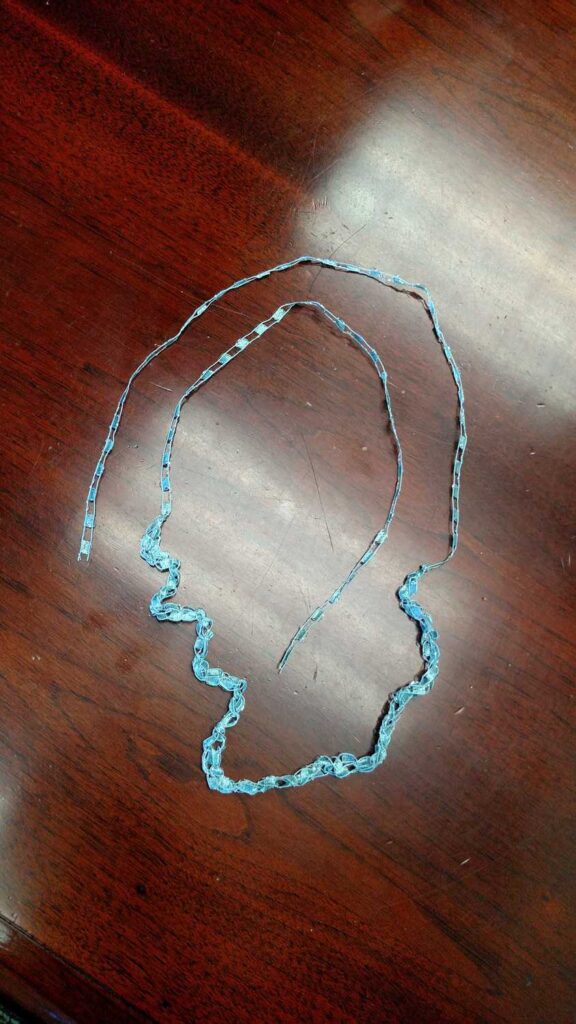 Then I tied them together. The picture below shows the left side knot tied tightly, and the right side looser, so you can see the knot.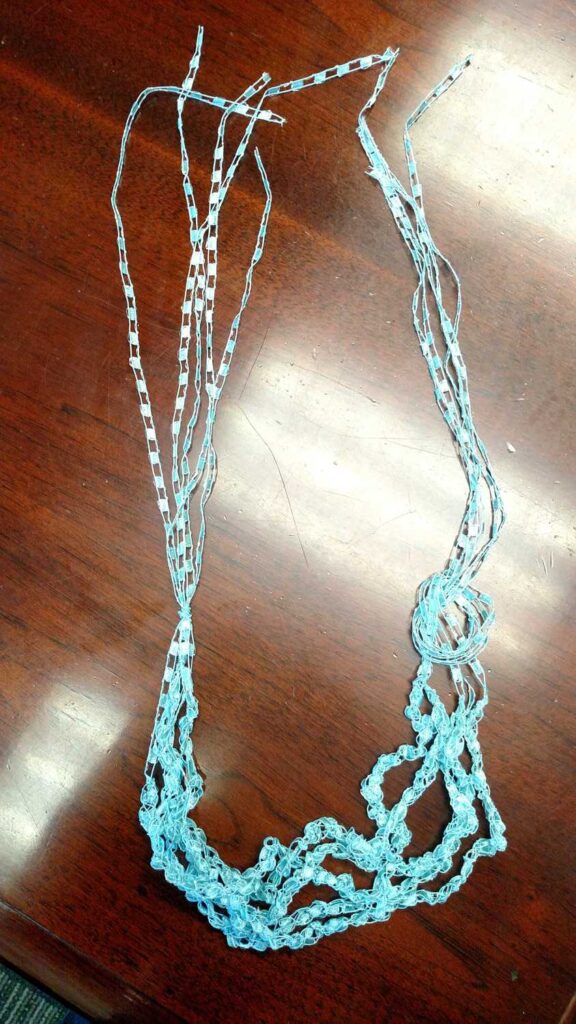 Then using a tinier crochet hook, I pulled all of the ends through a coordinating pony bead.* Clear works very well if you don't want to buy a bunch of different colors. After all of the ends are through the pony bead, tie them into a single knot. Trim the ends evenly.
And then the bead can slide up or down, depending how long you want the necklace to hang once you put it on!
AFTER!!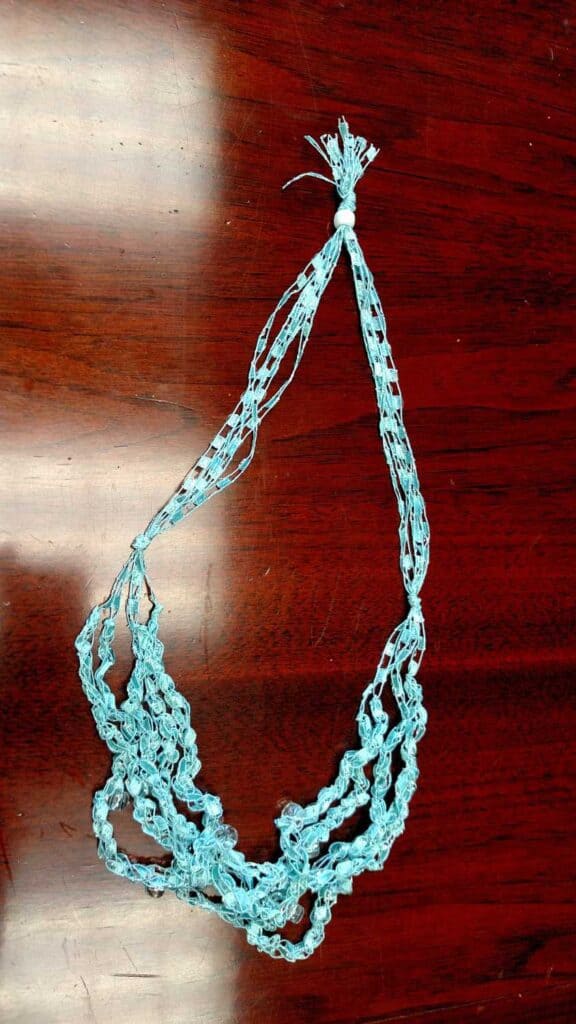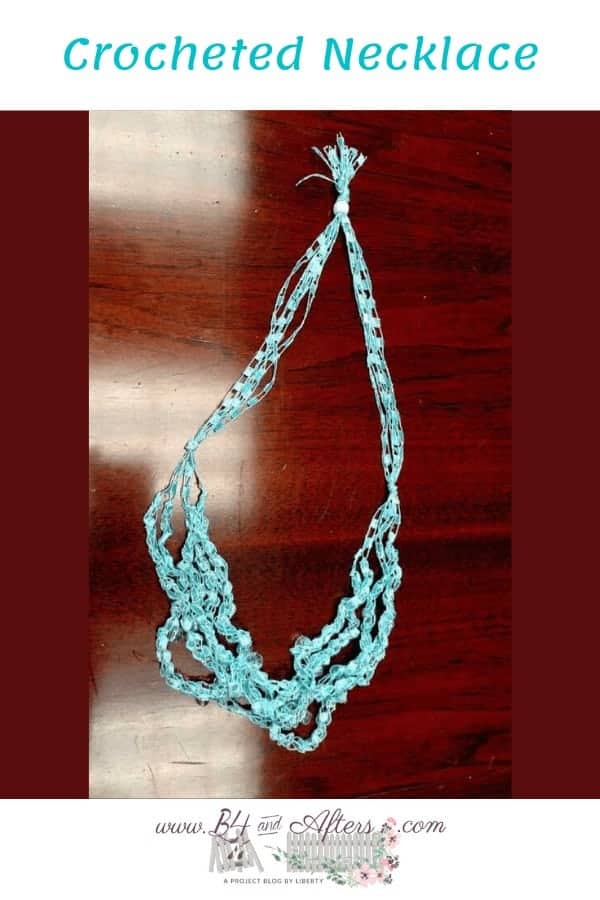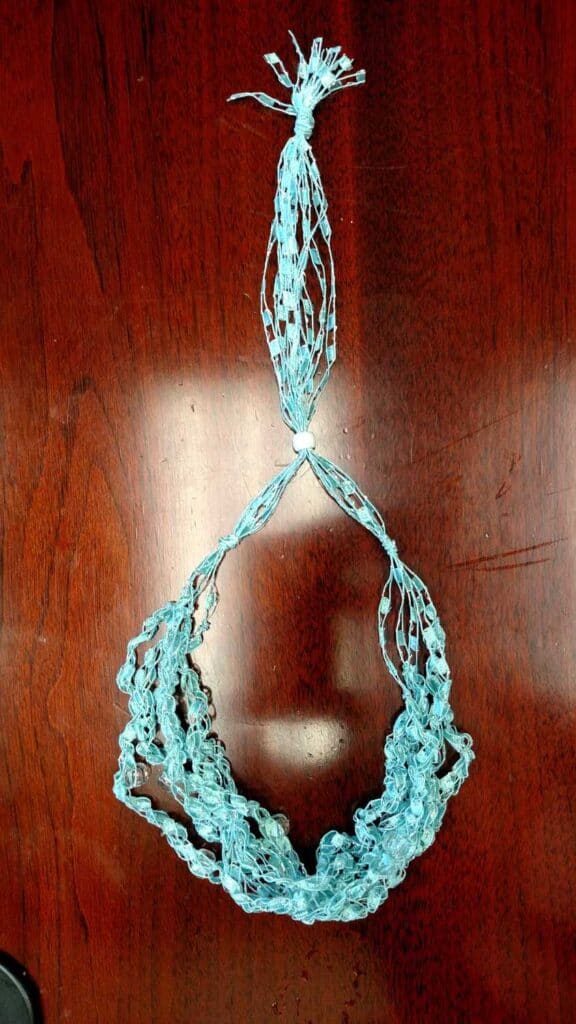 I made several different colors for myself (in addition to the ones that I made for gifts) and wear them frequently. I like to wear them at about the length shown in the picture below.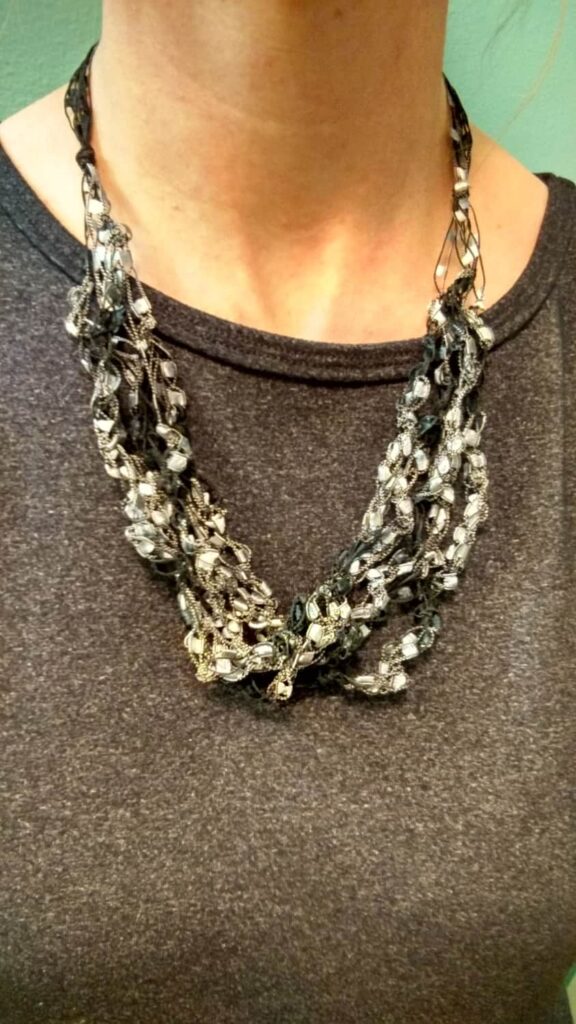 Then this is to show you how much you could shorten the length with the bead if you preferred. I don't wear it like that though….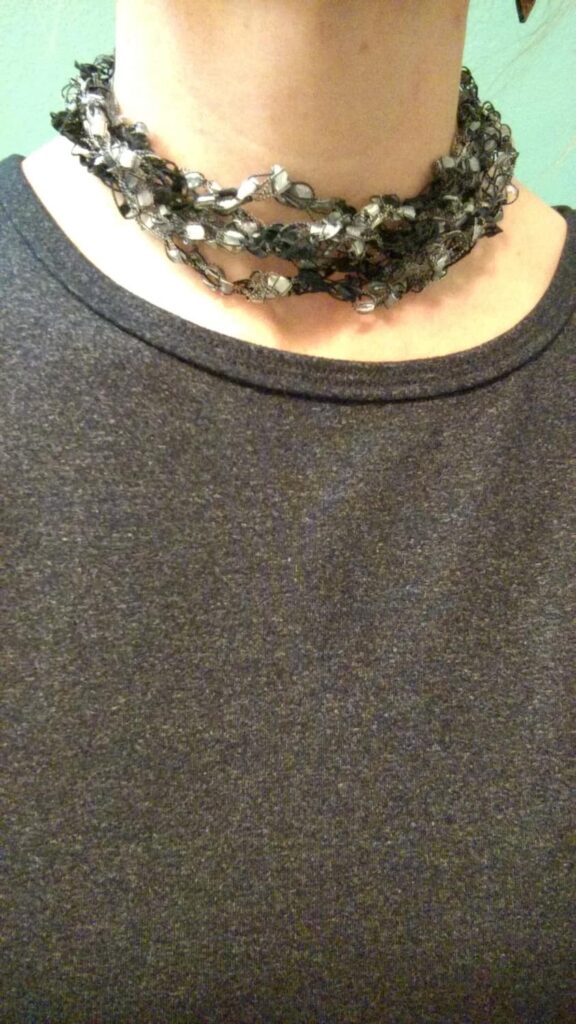 SaveSave