Easter Kitchen Decor
This post contains links to affiliate websites, such as Amazon, and we receive an affiliate commission for any purchases made by you using these links. We appreciate your support!
Today you are invited into my house (virtually, that is) to see my Easter Kitchen Decor! Recently I showed you an Easter Felt Cross that I made with my Cricut.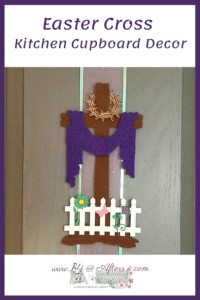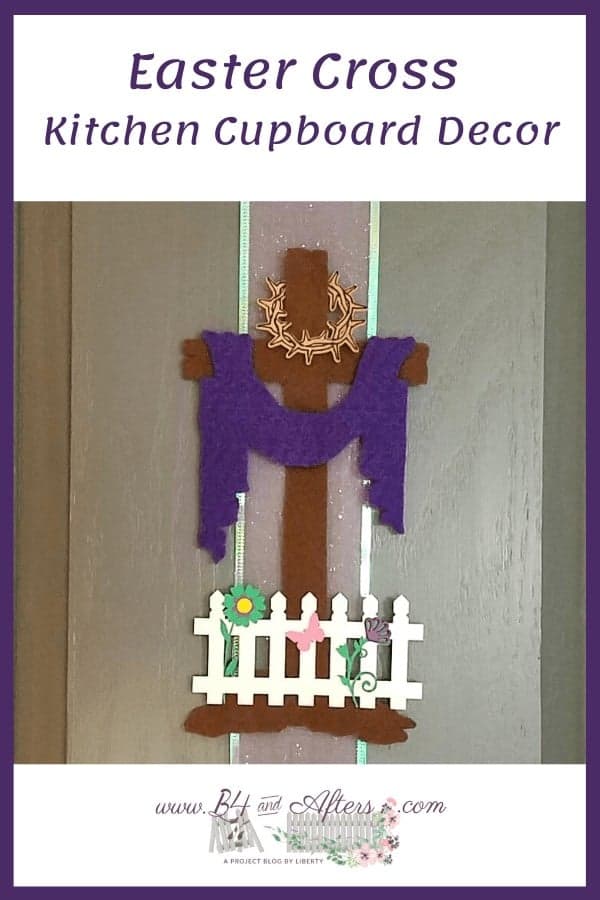 Today I am going to show you a different style felt cross, (also made with my Cricut Maker) and my Coffee Station area all decorated for Easter!
This style of felt cross is three layers. I started with a simple solid color for the back.
Felt Cross, Before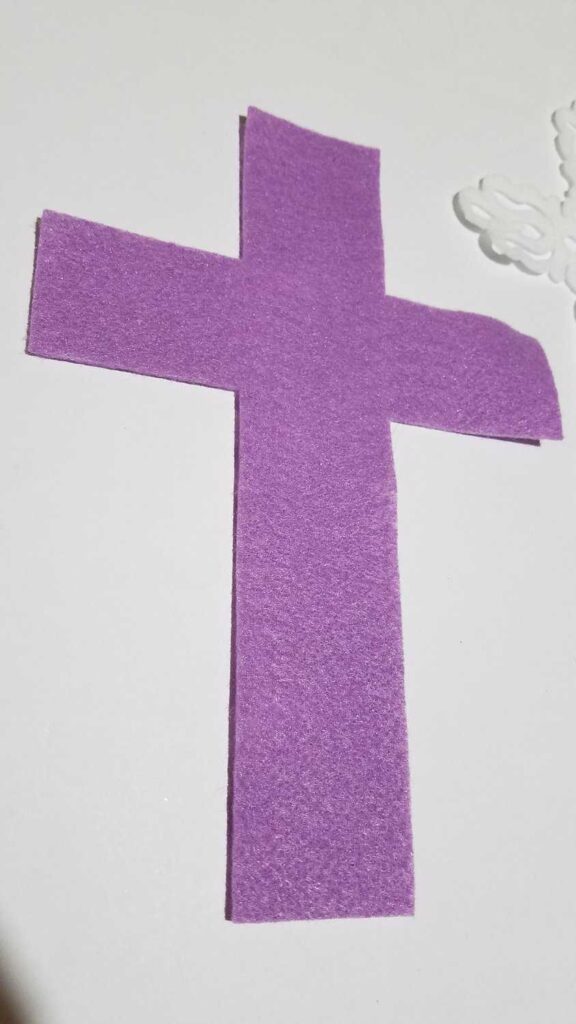 Then I used a filigree style cross for the middle layer. This was a little tricky to get off of the Cricut mat without tearing it, but I succeeded!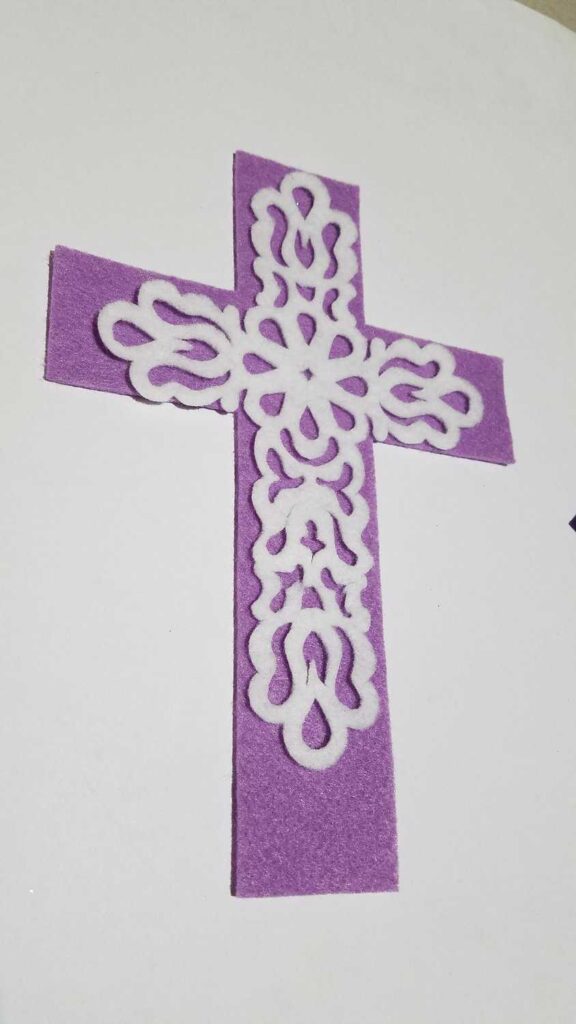 For the third top layer I used another small solid simple cross design.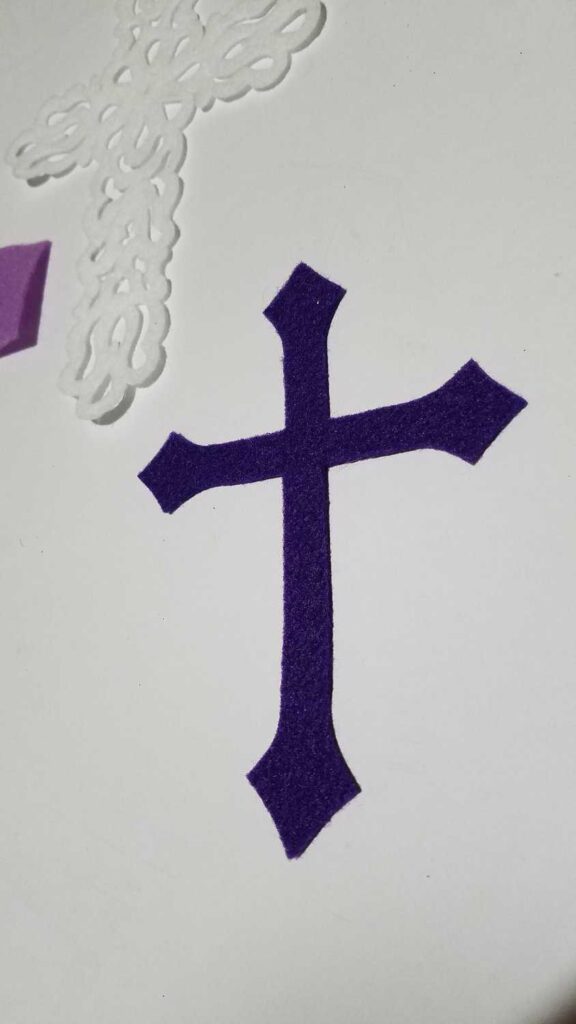 I attached them to each other using Adhesive Spray. Then I decided to add glitter glue around the border. It is hard to see the glitter in the picture– it looks better in real life!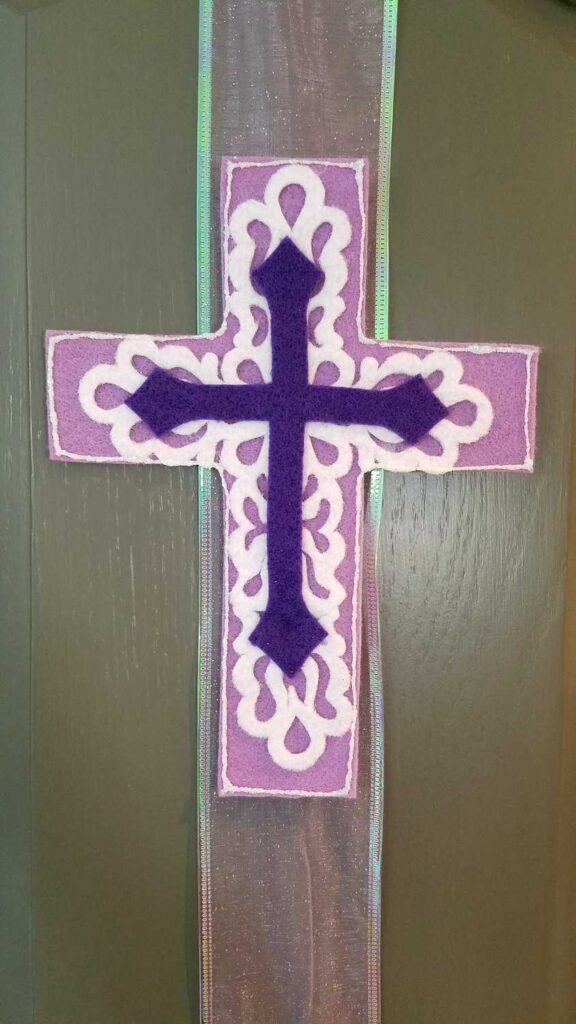 If you would like to use my Cricut design for these felt crosses, Click on this Link.
I attached the cross to ribbon using safety pins as shown below. This method of attaching the cross to the ribbon, is why I need the layers– because I can pin through the bottom layer, and the pins will not show through the top layer!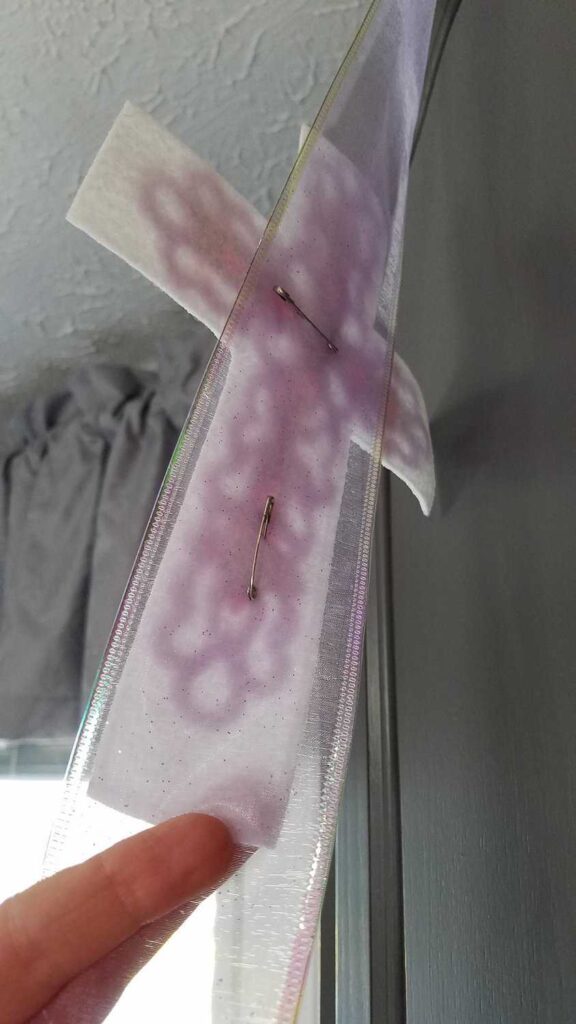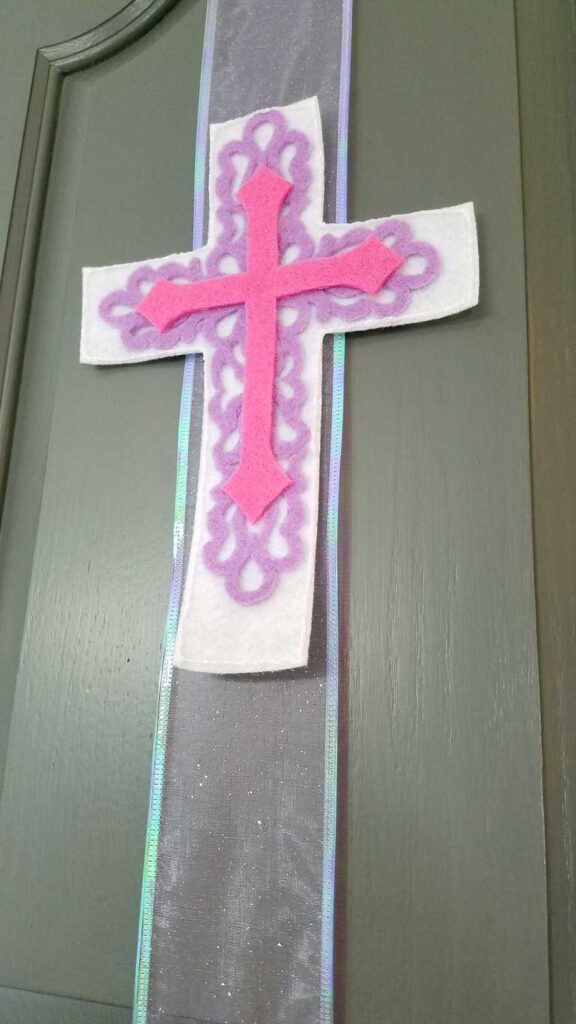 Kitchen Coffee Station
Here is my Coffee and Tea area all decorated for Easter! I installed the upper cabinet all by myself several years ago— to see all the details Go Here.

This is a closeup look. I use this area for tea more than I do coffee, so I decided to use a small teacup set that I found at a yard sale years ago.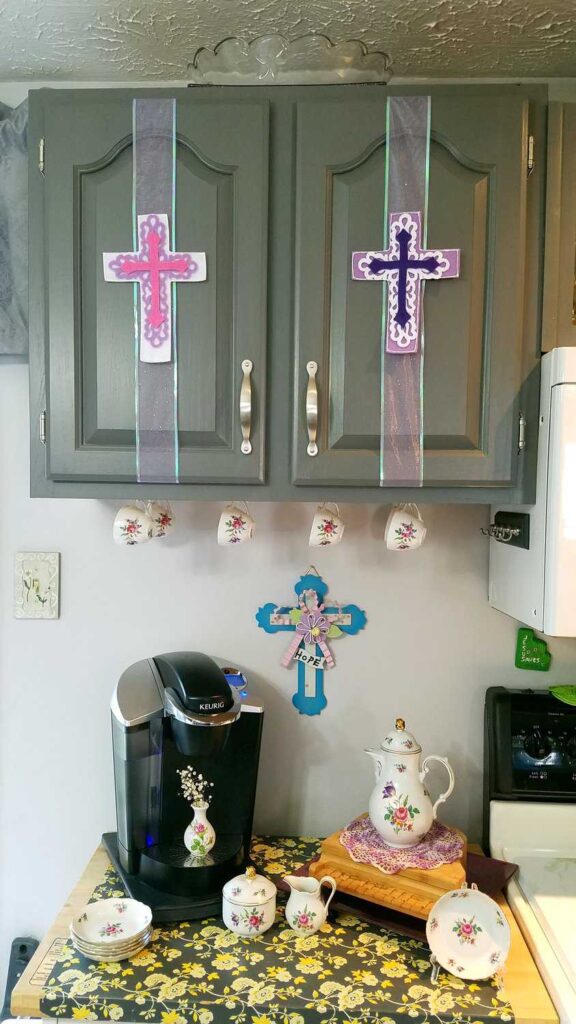 The blue decorative cross was a gift. It coordinates with a pink one that I used on this Easter wreath. The two cross pieces and the Hope sign are wooden, and the rest is metal.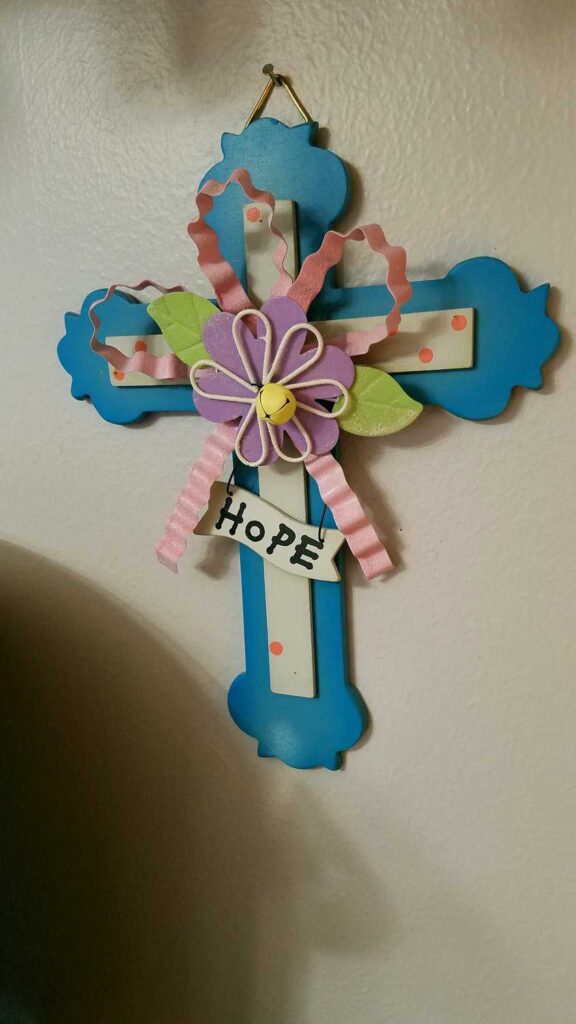 I filled this miniature vase with dried baby's breath flowers.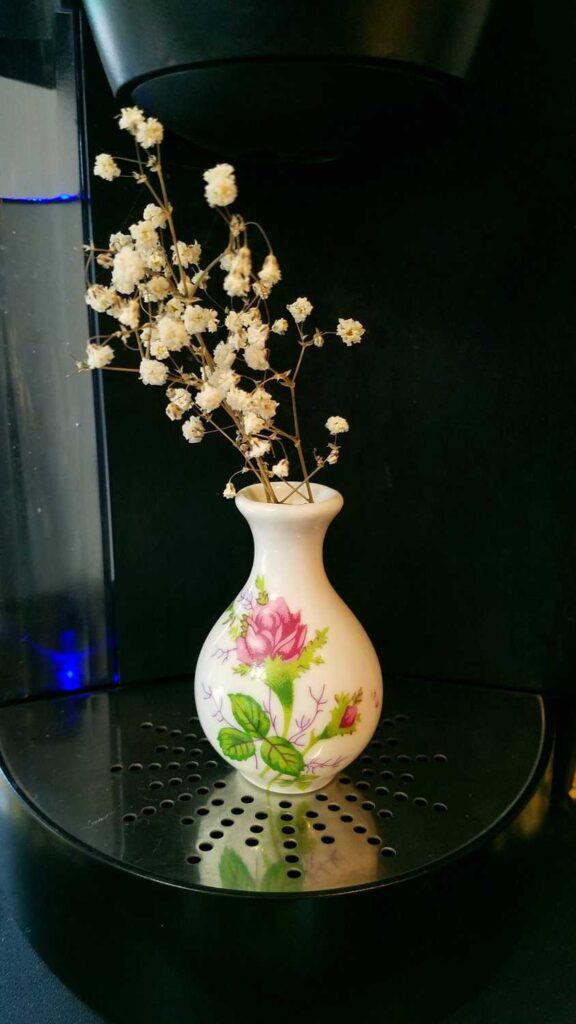 Here is a closeup of one of the small teacups. Aren't they pretty?!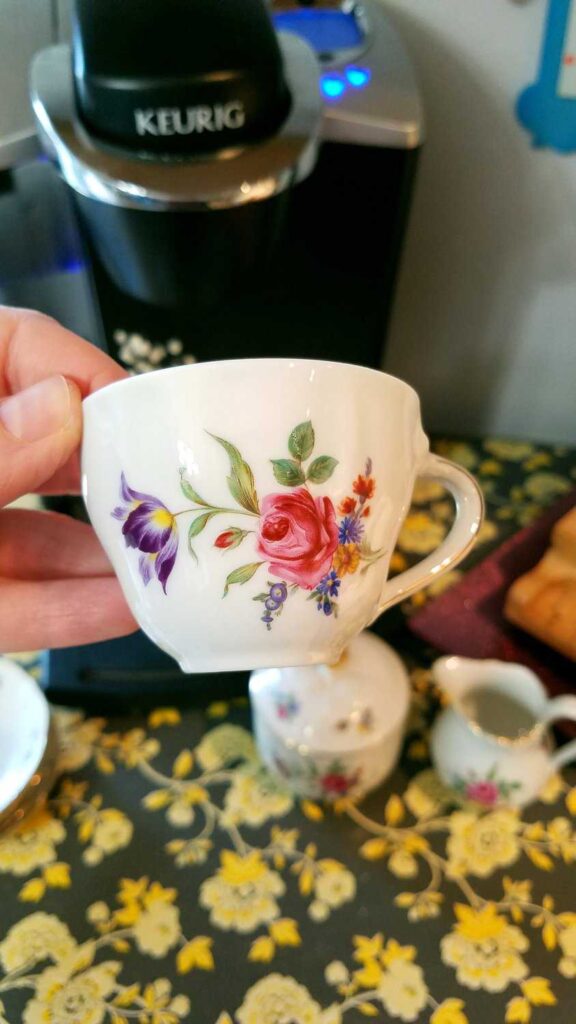 There are even small flower designs on the back of the cups.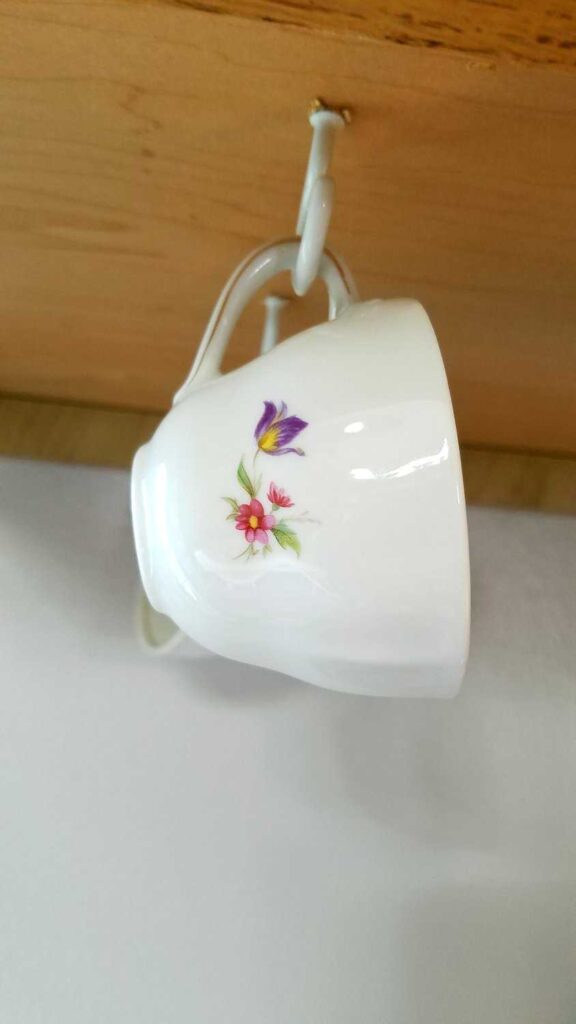 Here is a closeup of one of the saucers.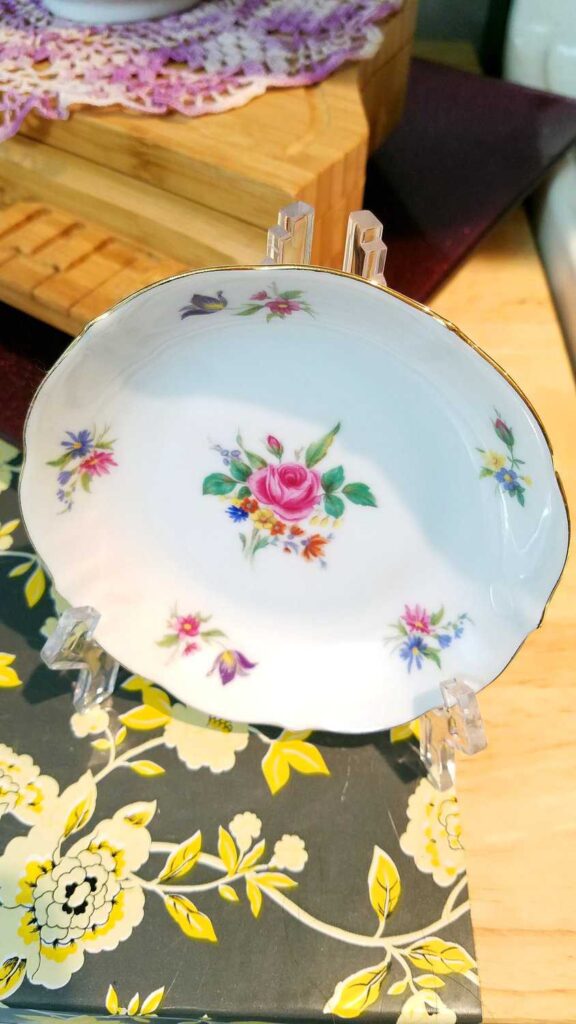 The back of the plates let me know that they are from Bavaria, Germany.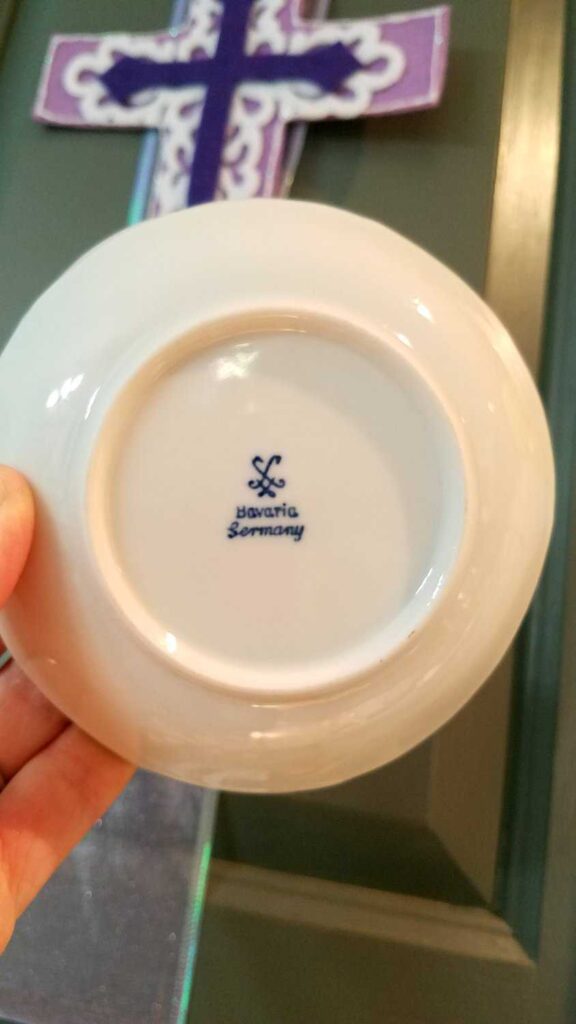 The teapot has a gold plated knob on the lid.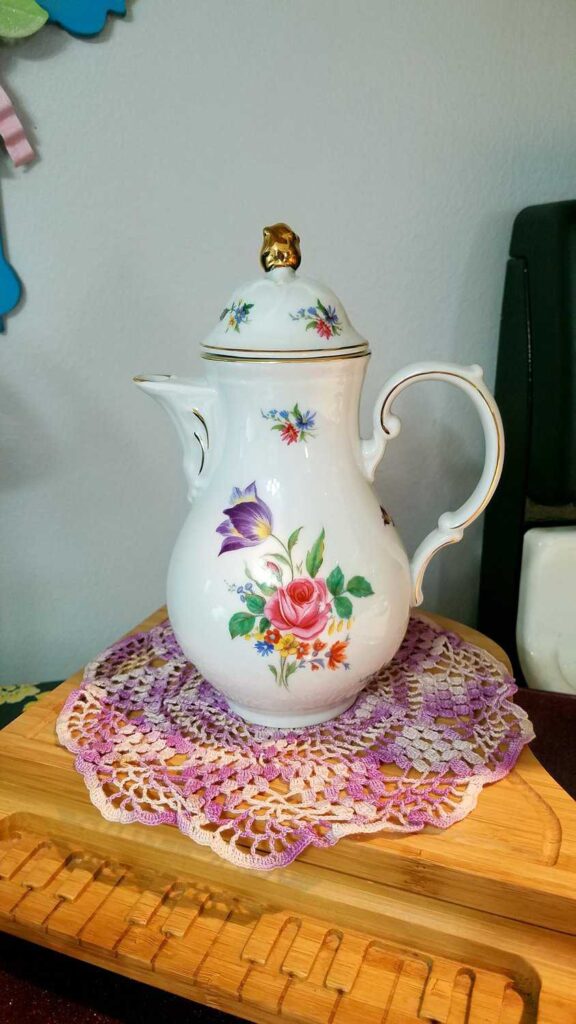 I drink around 3 cups of tea each day. I use my Keurig Coffee Maker to heat up the water for my tea. It is over ten years old!
I hope that you have enjoyed seeing my Easter Kitchen Decor!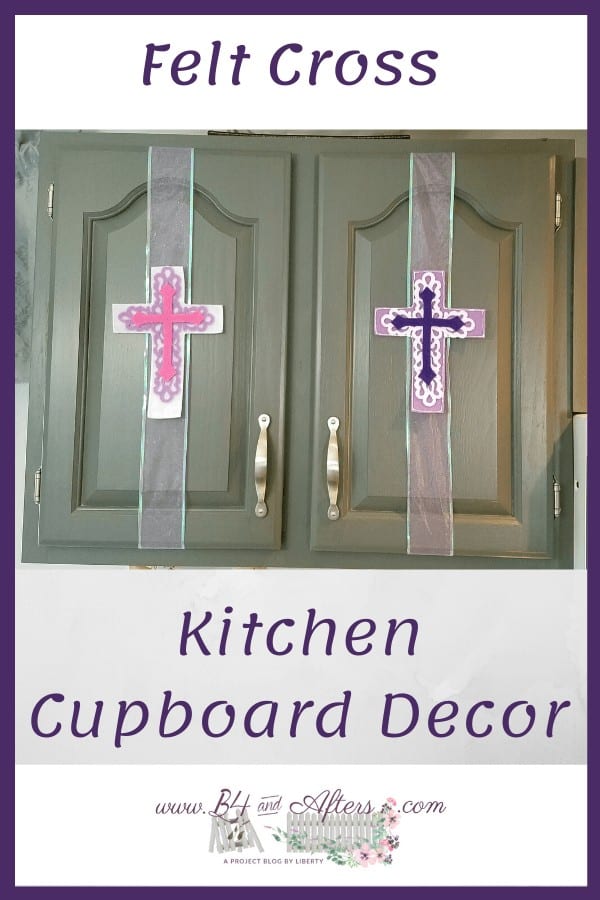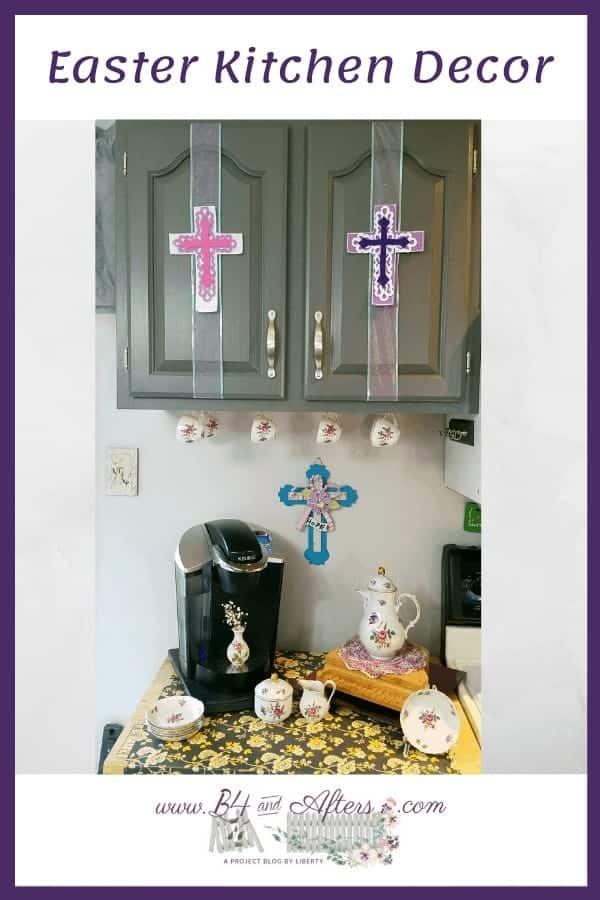 (Guess what– this Peeps nest that I made last year has survived an entire year and I am using them again!)