Easy Easter Kitchen Cabinet Decor
Find out how to make a cute marshmallow Peeps nest on a paper plate for easy Easter Kitchen Cabinet decor!
Wreaths are a popular way to decorate. I like using a substitute sometimes that is round and about the same size as a small wreath. Wreaths can be expensive if you don't make your own. Even if you do make your own, the materials can be pricey. Also, when you have a lot of wreaths, you need room to store them when you are not using them.
I like using pretty paper plates!!! (You can see some Thanksgiving ones here.)
Before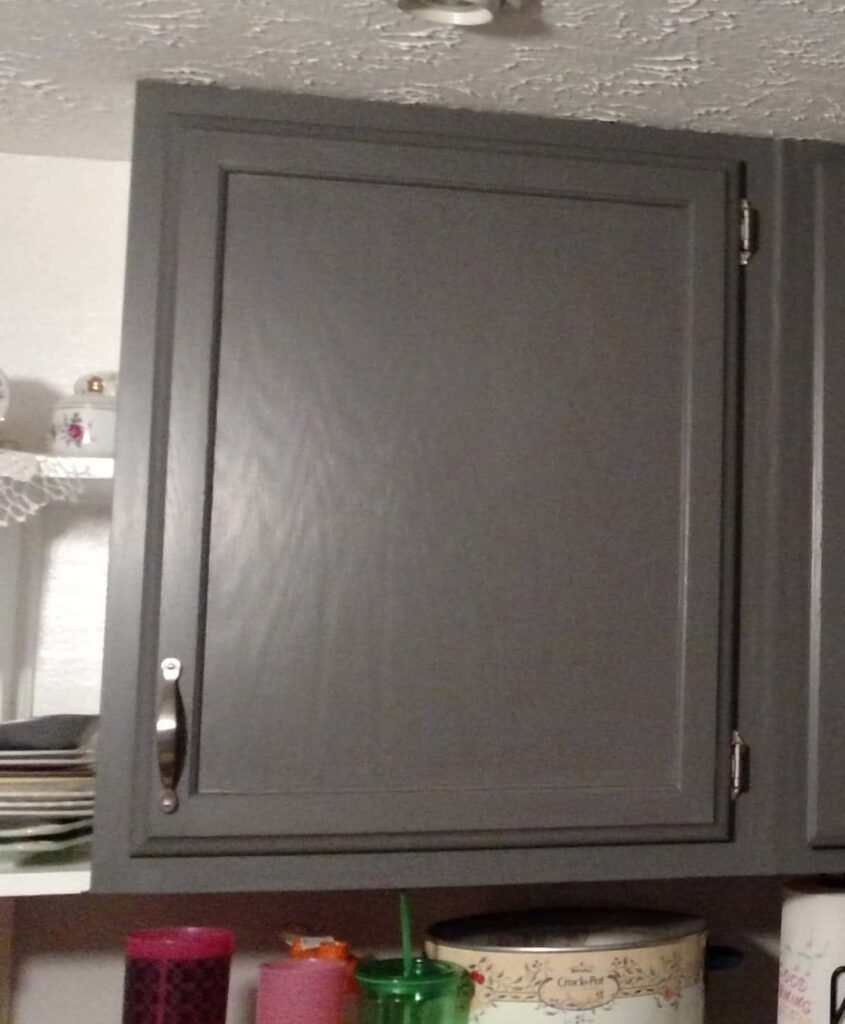 (*This post may contain affiliate links. By purchasing anything from these links, I may receive a small commission at no extra cost to you. More information is available on my Disclosure page.)
I'm pretty sure that I got these plates at Hobby Lobby. I just taped a coordinating ribbon onto it, and then taped the ribbon to the door. It is quick and easy. What do you think of my Easter Wreath substitute?!
AFTER!!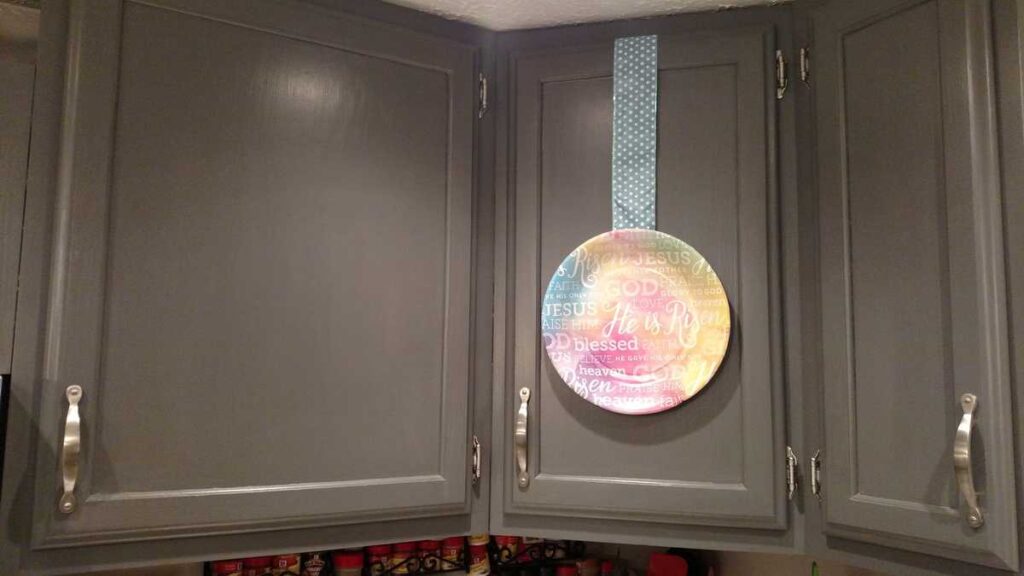 Do you have any ideas for embellishments for my paper plate wreaths?
AFTER!!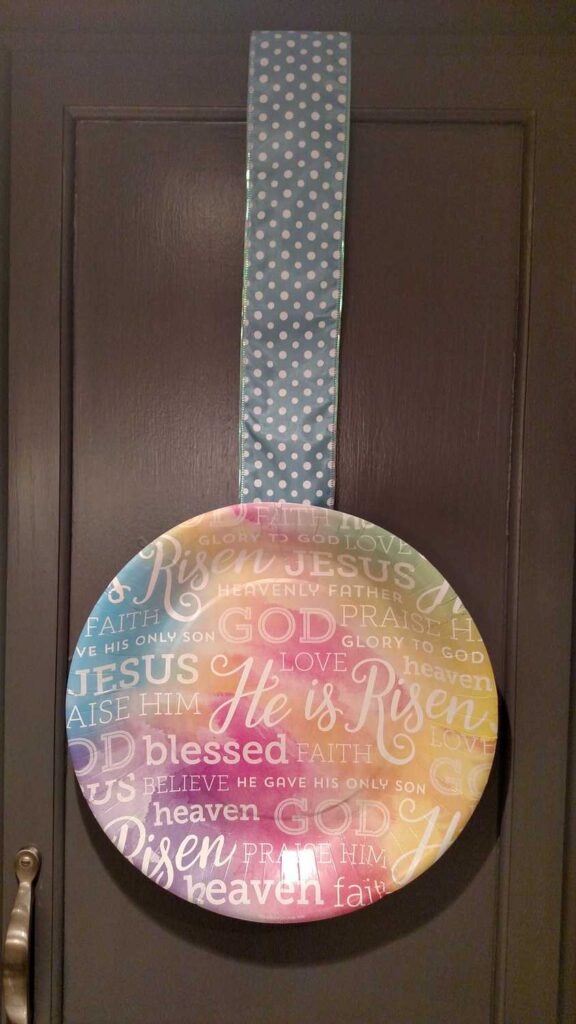 I had hung these plates and I liked them well enough as they were. But I had some Marshmallow Peeps that I wanted to use for a craft, and I got the idea to add them in a nest to these plates.
First, I poked two holes in my paper plate with a fork. I worked on the plate as it hung on my cabinet door– so I think that made it easier to work with since it was already vertical. Then I poked a brown pipe cleaner through the holes and twisted the wire on the back of the plate. I had these extra fuzzy pipe cleaners, so I just used what I had.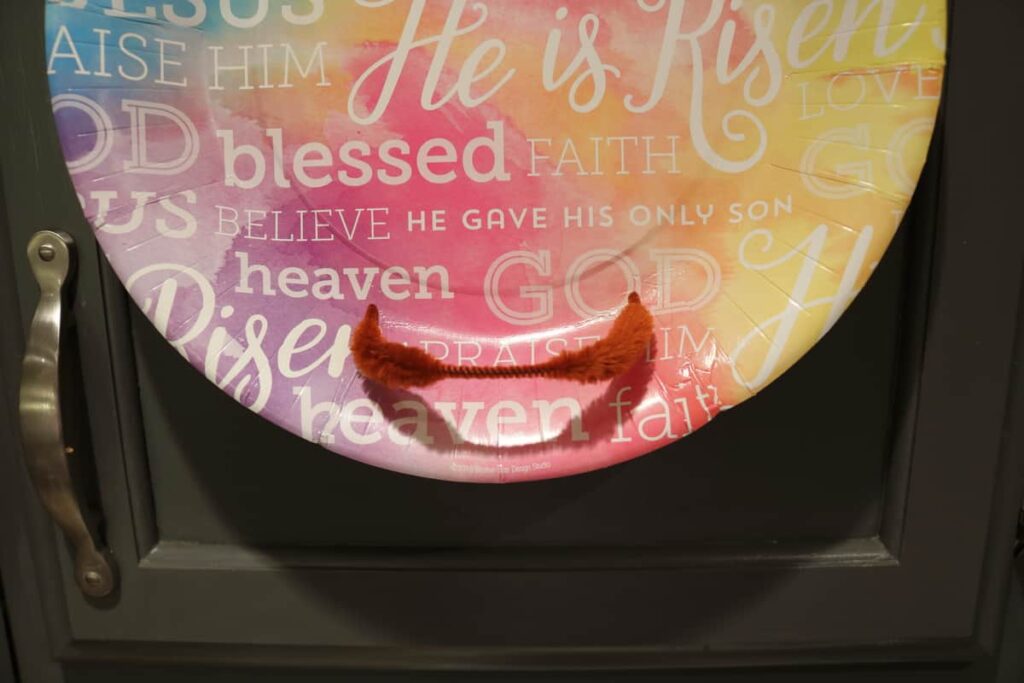 Then, I attached some natural rope (leftover from my Anchor Wreath) to the pipe cleaner with hot glue.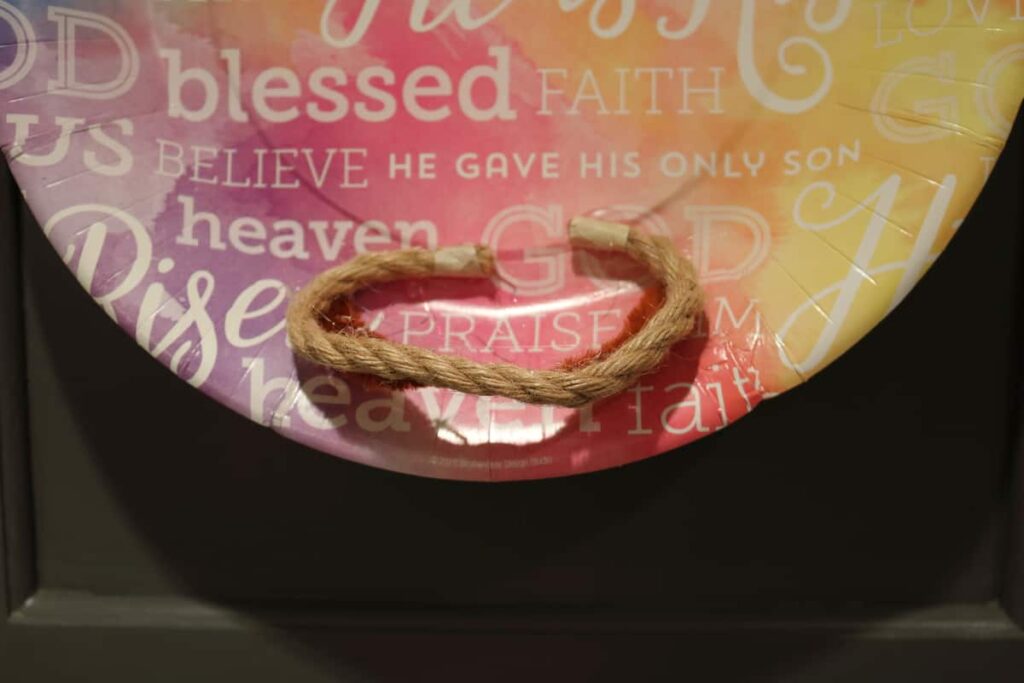 I used some moss that had been given to me in a door prize that I won last year. I hot glued the moss to the peeps, being sure to cover any exposed white marshmallow that was not covered in colored sugar. I use a low heat hot glue gun, so I didn't have any problems with the marshmallow melting from the glue. My marshmallow Peeps were stale, not fresh, so that probably helped, also.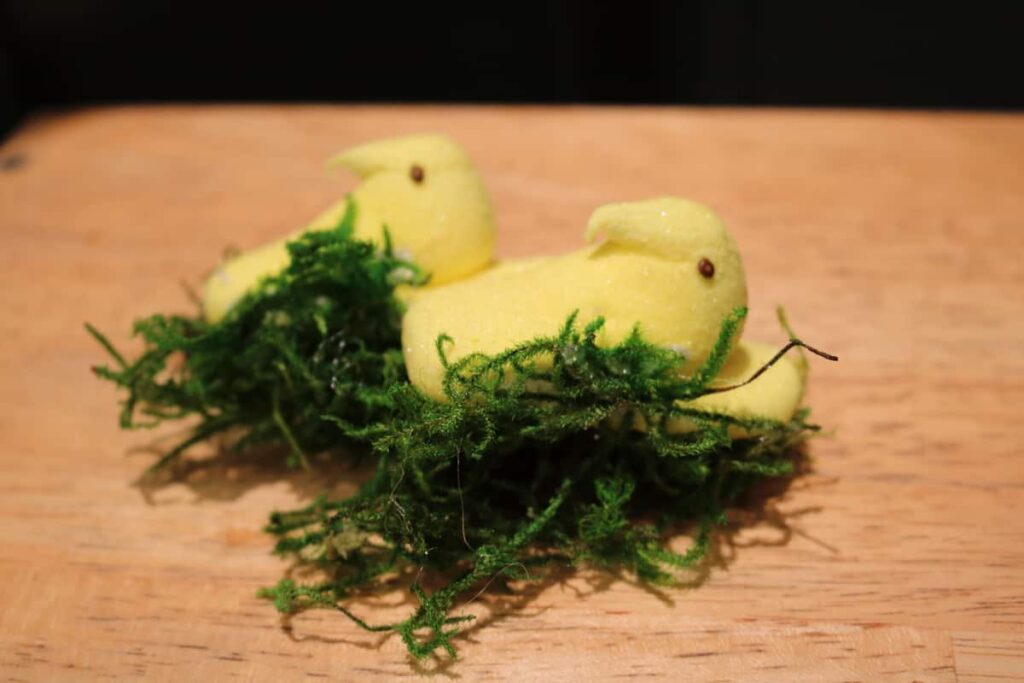 Then I hot glued the birds to their nest, and it was done! How do you like it?!
AFTER!!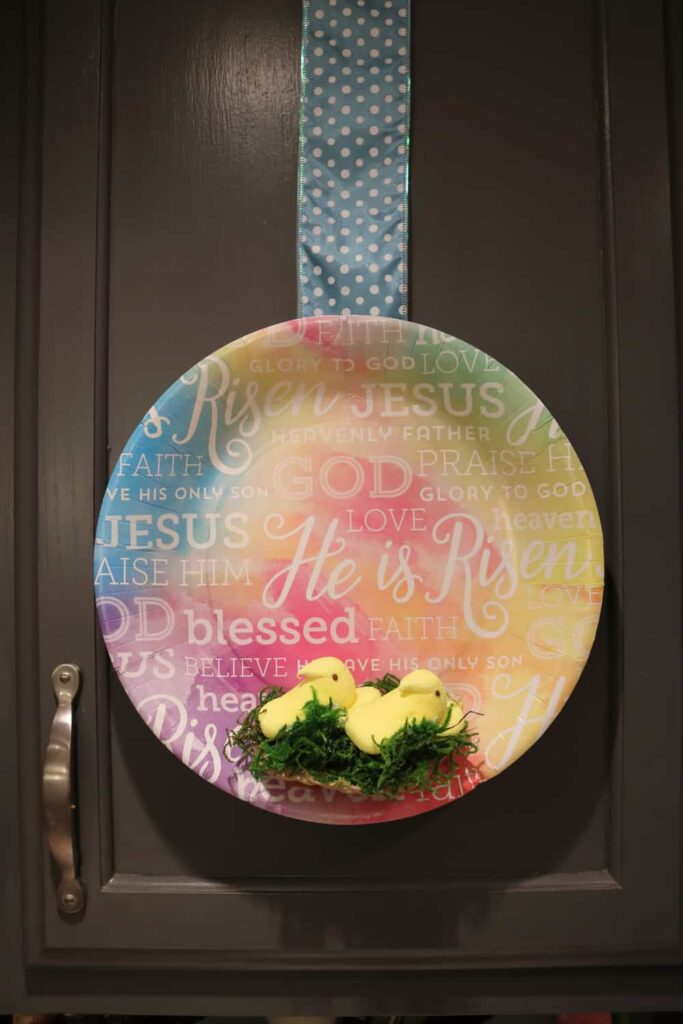 This little Peeps nest made me smile so much!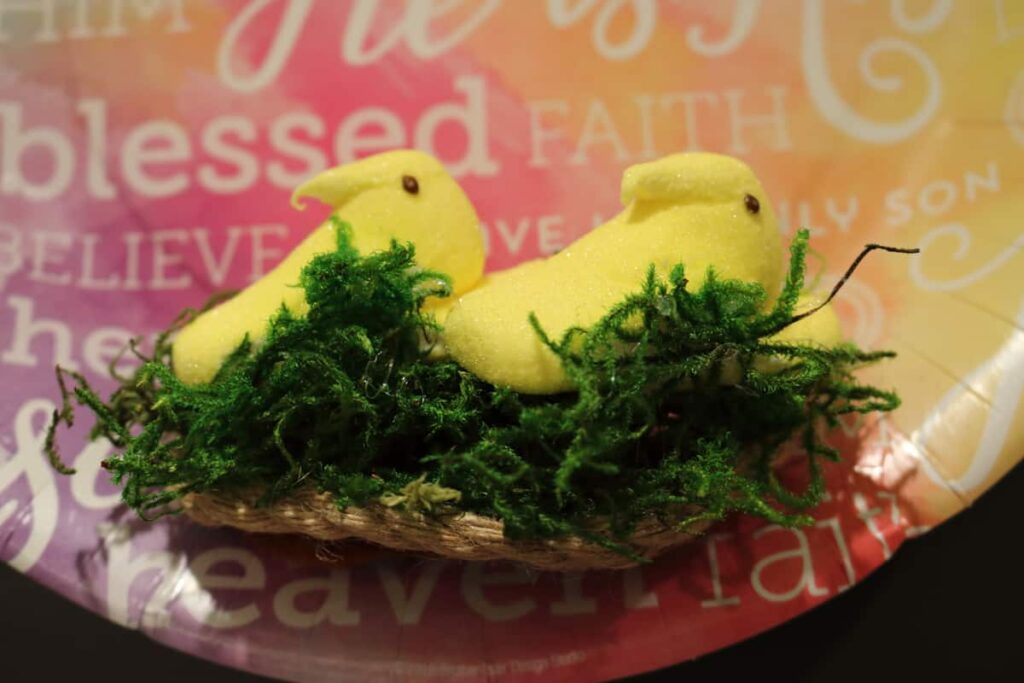 Then I created one with three bluebirds in the same way.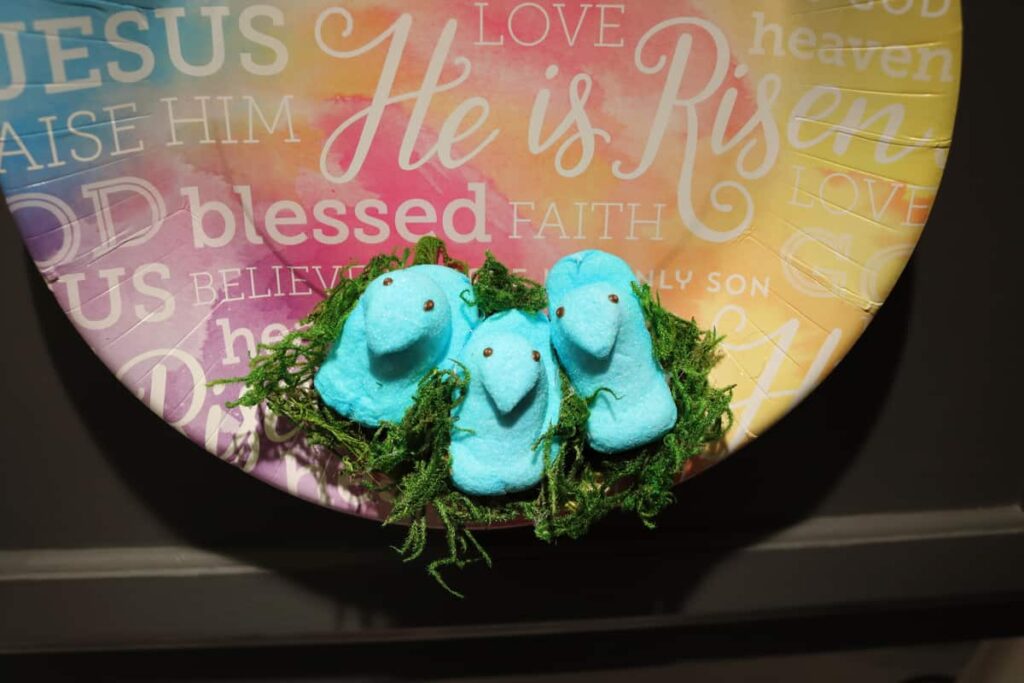 Don't they look sweet?
AFTER!!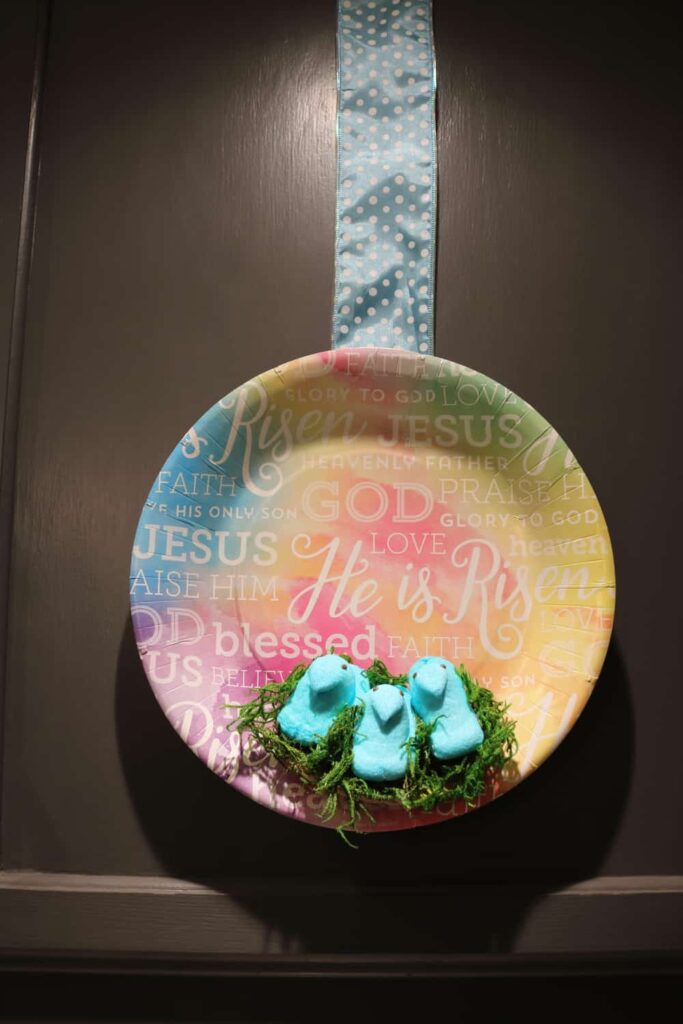 This project was pretty easy to do. The hardest part was to keep telling my kids "No, you can't eat the Peeps. I'm saving them for a craft."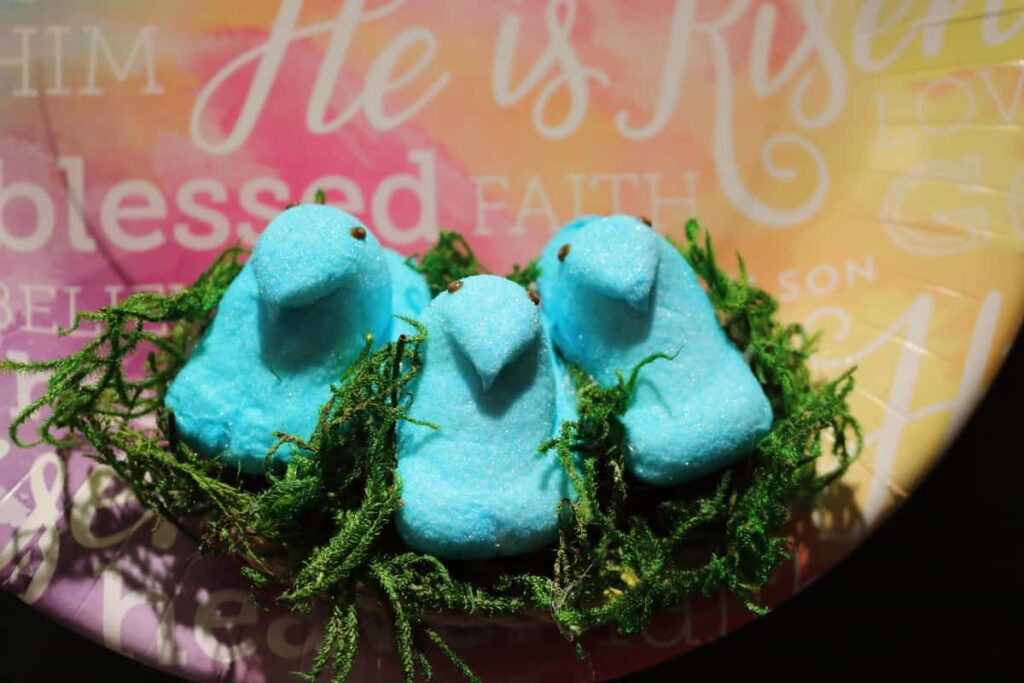 I think I'm the only one decorating with paper plates… but maybe it will catch on after awhile! : )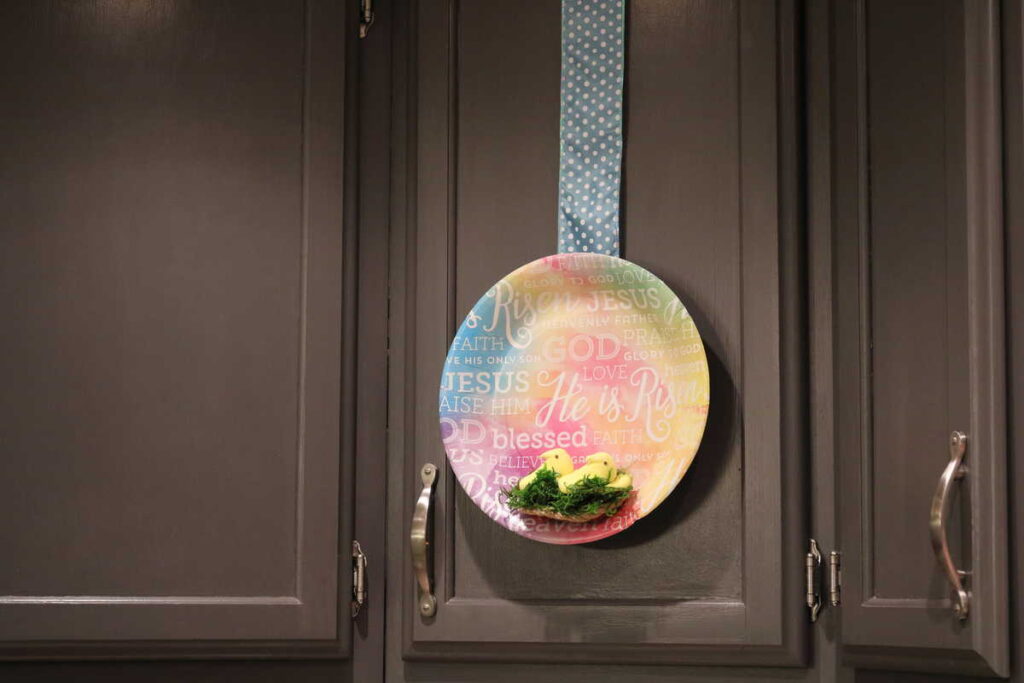 Would you like to have these hanging from a door in your house? Which color of Peeps in their nest do you like best?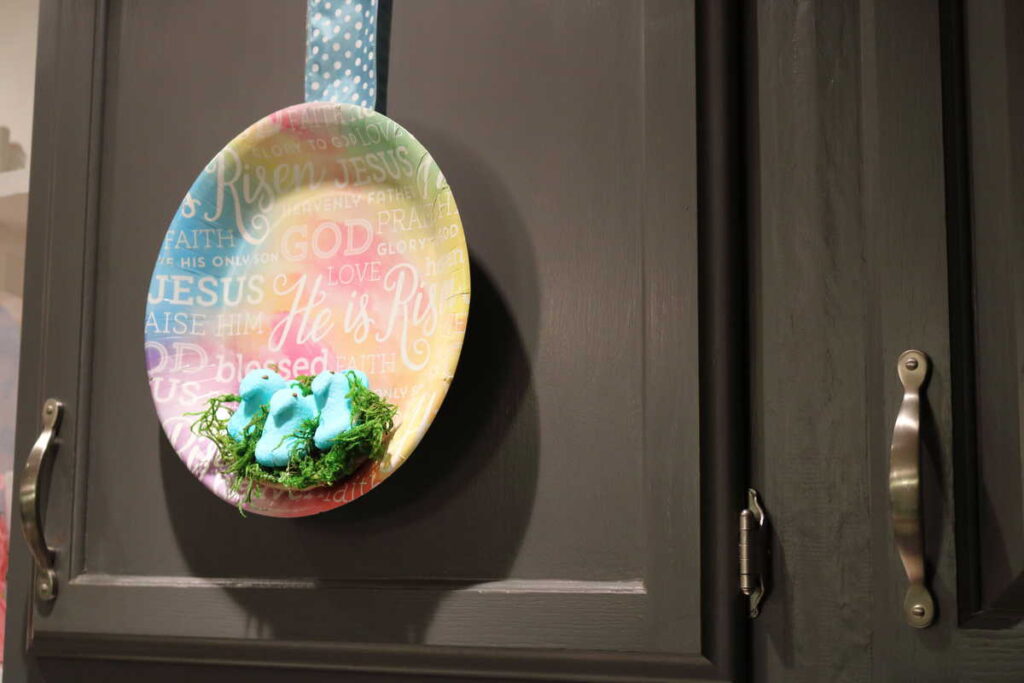 I would like to make a wreath using my plate and Peeps nest. When I do, I'll let you know!