Coffee Station Decorated for the Holidays
Do you have a certain area in your house that you decorate for the holidays? Maybe it is just one shelf that you change the decorations? The one place in my house that I do that is my Coffee Station. I love decorating it in a variety of ways. I hope this inspires you!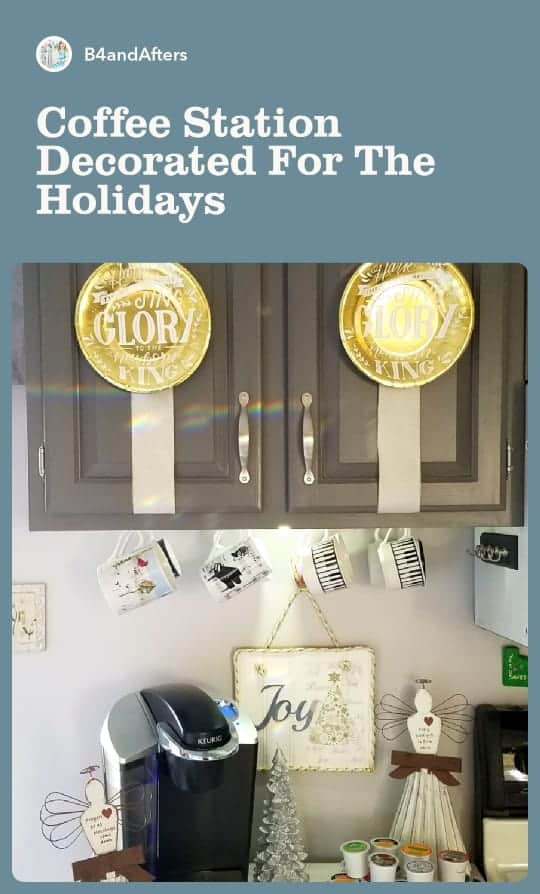 (*This post may contain affiliate links. By purchasing anything from these links, I may receive a small commission at no extra cost to you. More information is available on my
Disclosure
page.)
Feel free to watch the video and rest your scrolling muscles!

The inspiration for this theme for my coffee station came from these "Hark, the Herald Angels Sing" paper plates from Hobby Lobby. I absolutely love their Scripture paper plates– I can't bear to put food on them, so I decorate with them instead!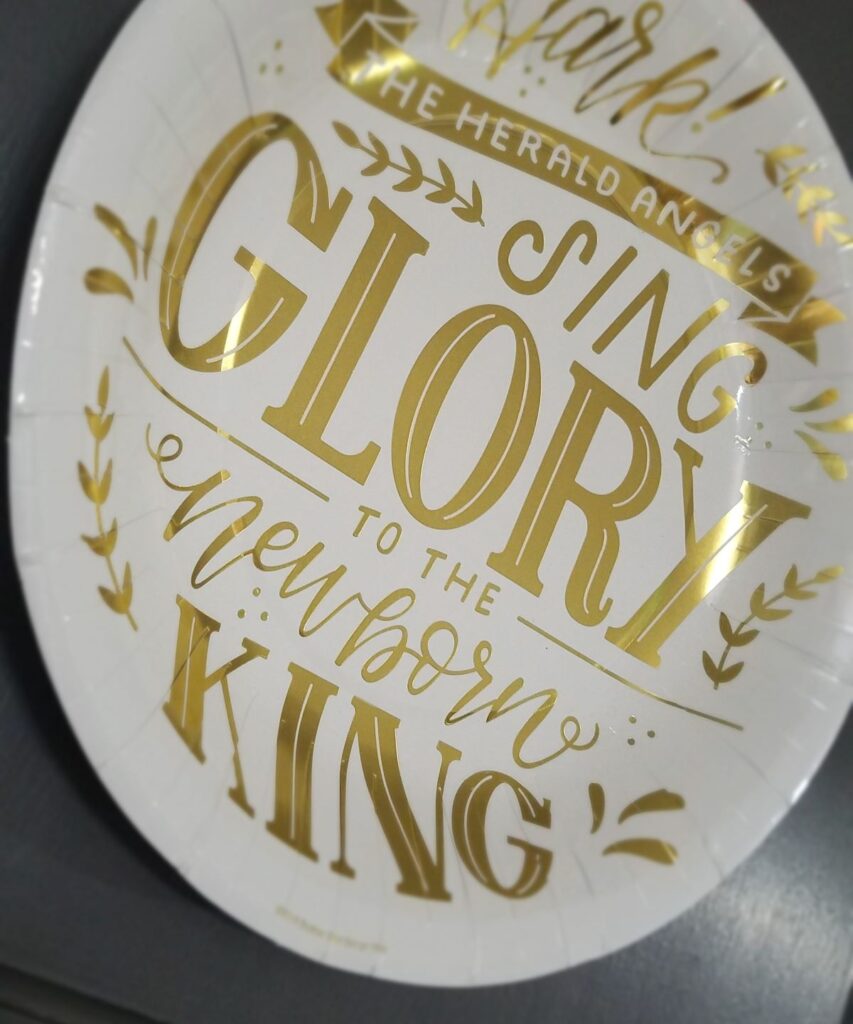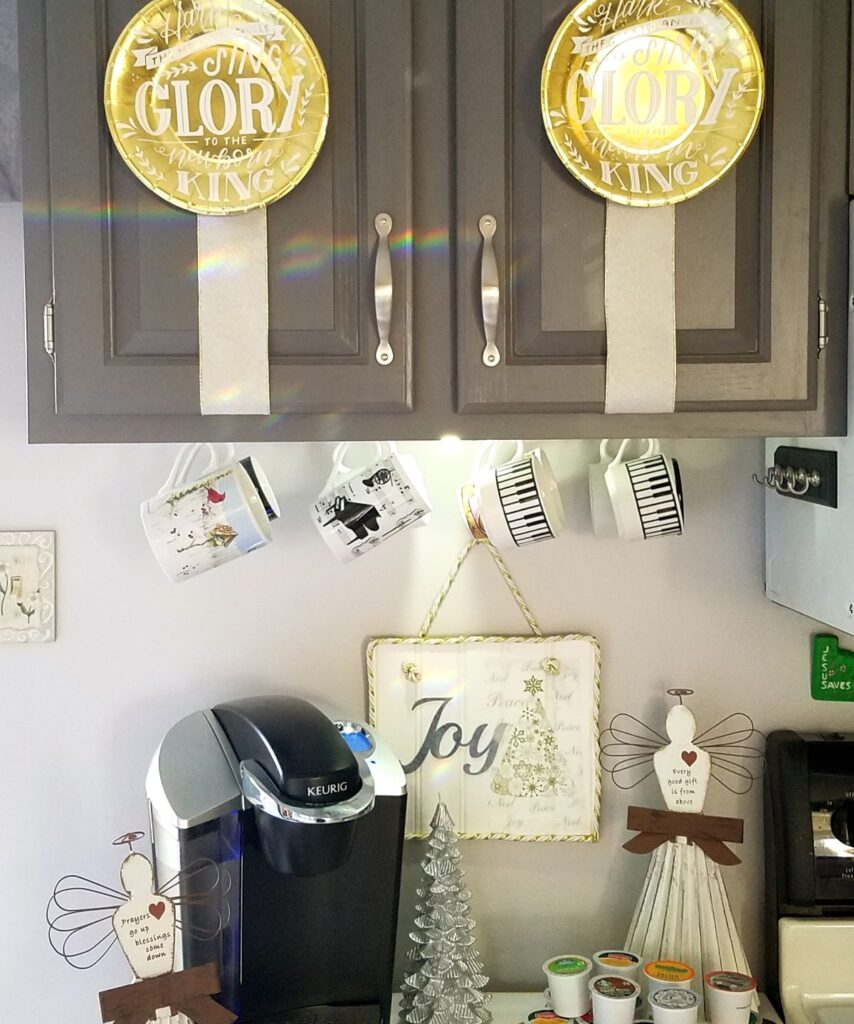 I was glad to realize that my diy sign fit the same color scheme!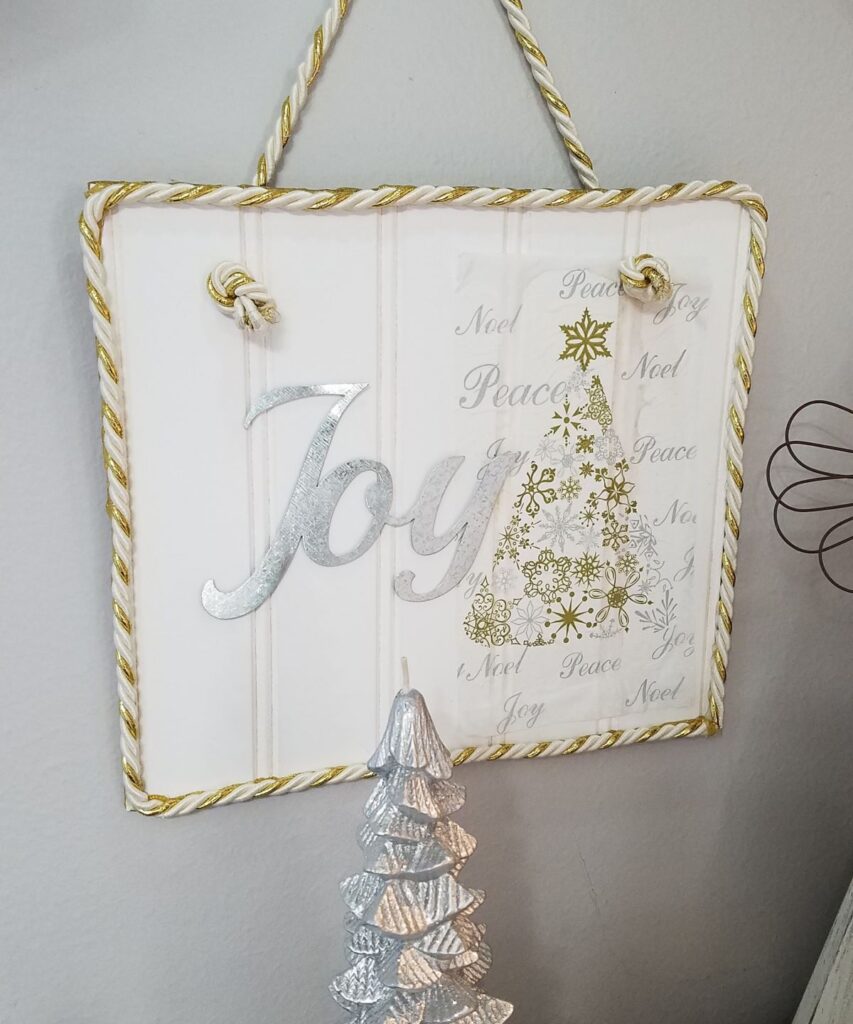 I added a pair of rustic metal angels, gifted to me years ago from an adult piano student.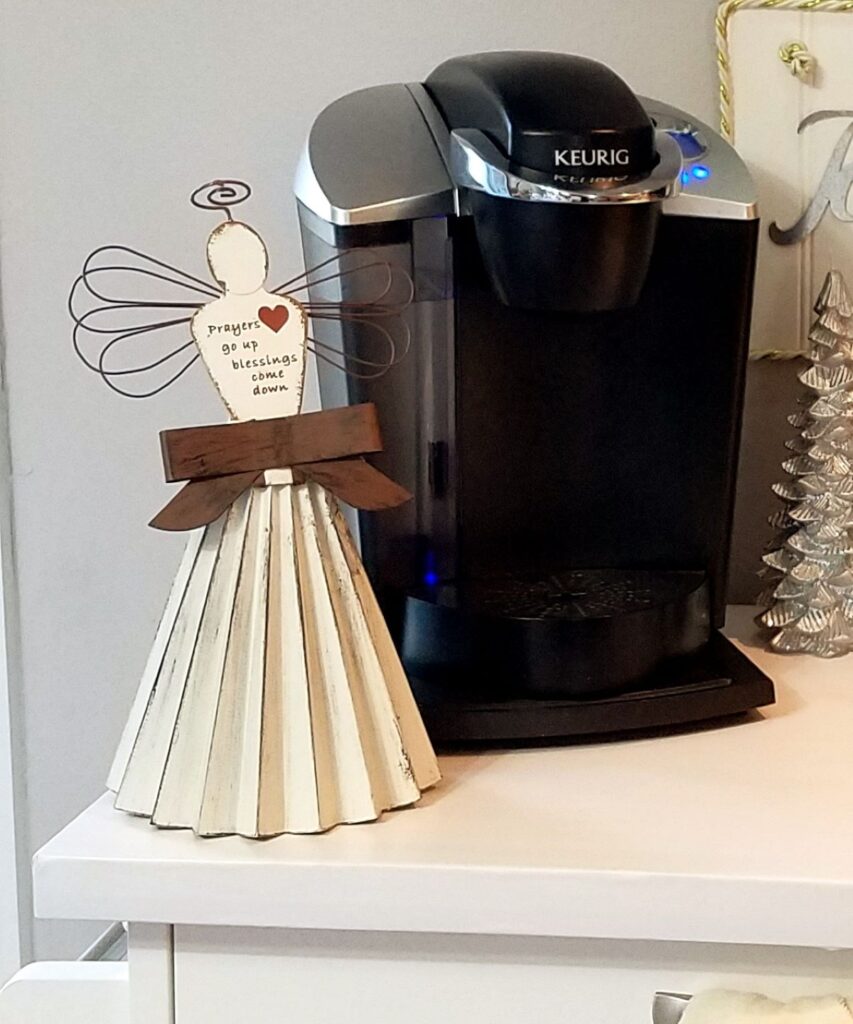 I used masking tape to attach the paper plates to ribbons, and then to attach the ribbon to the doors. (The plates came in reversed colors, too!)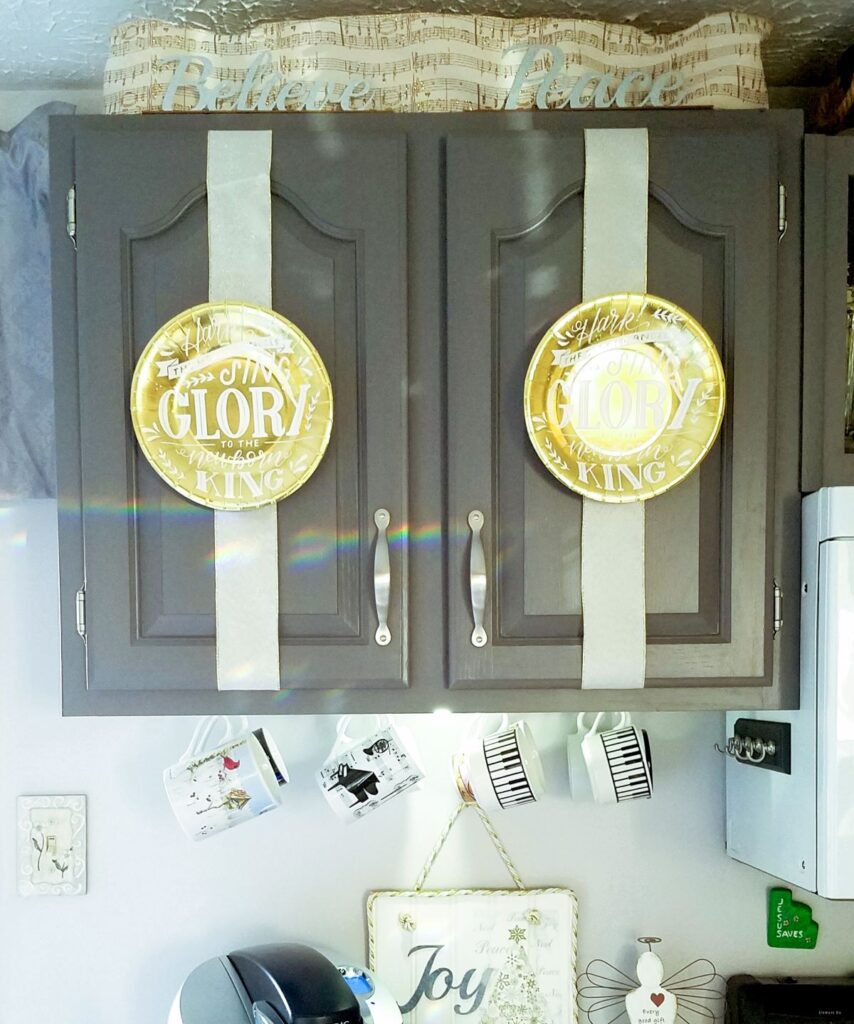 To make these metal words stand alone, I hot glued them to a scrap piece of wood from some salvaged blinds, using toothpicks laying sideways.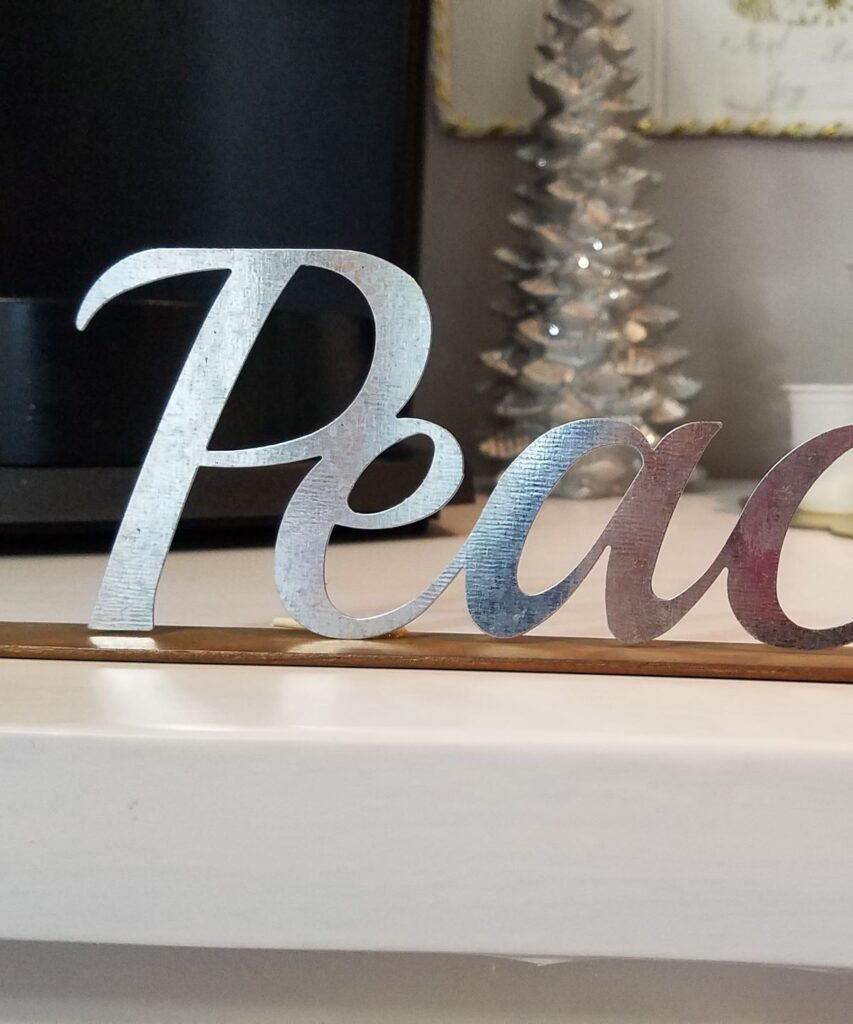 I set them on top of the cabinets, with some wide music note ribbon.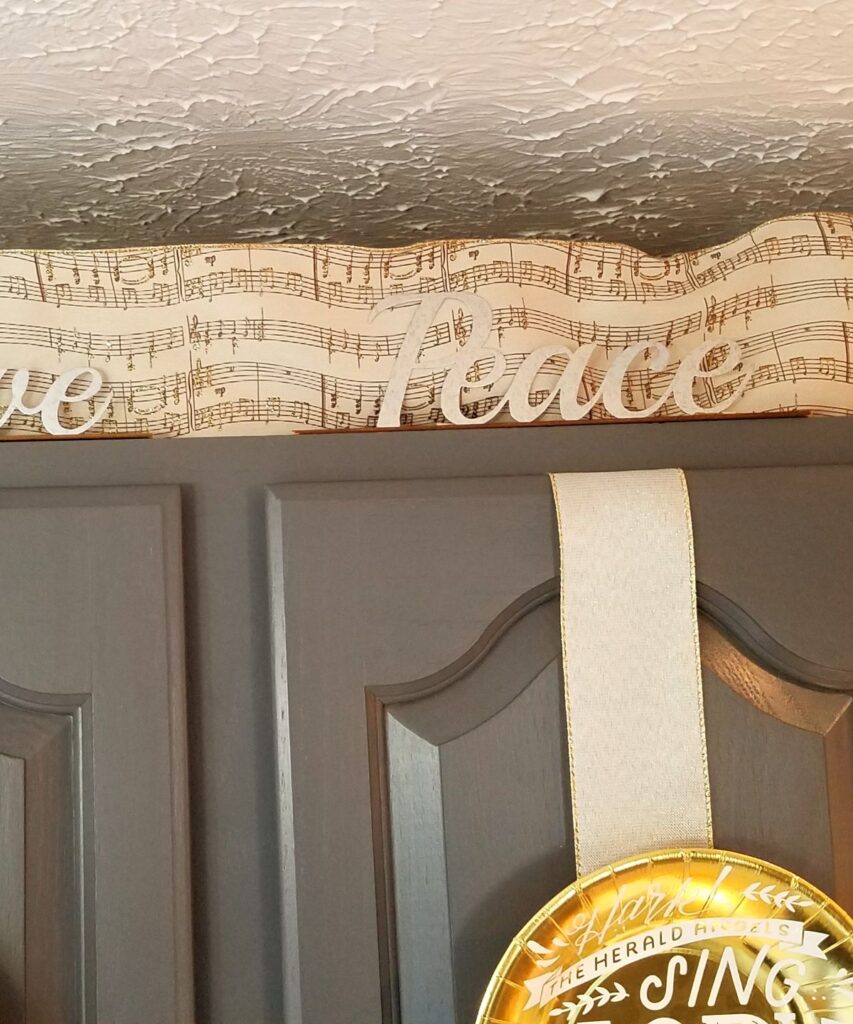 All silver and gold metallics…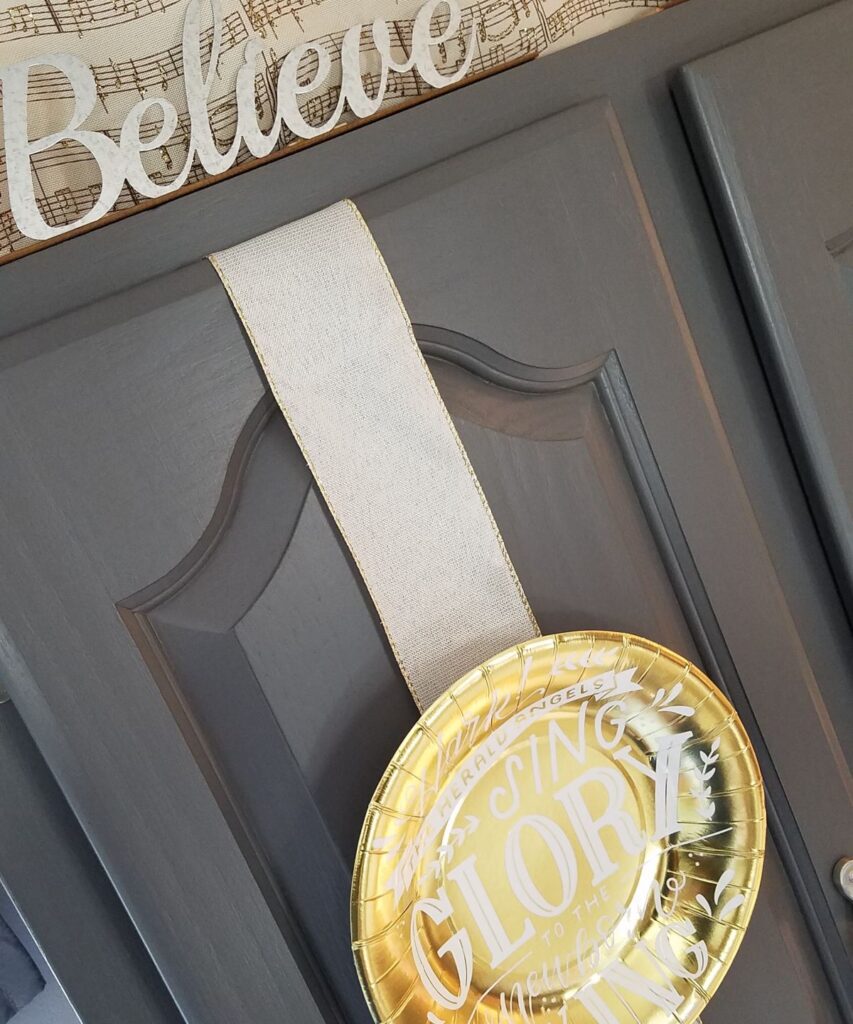 So pretty!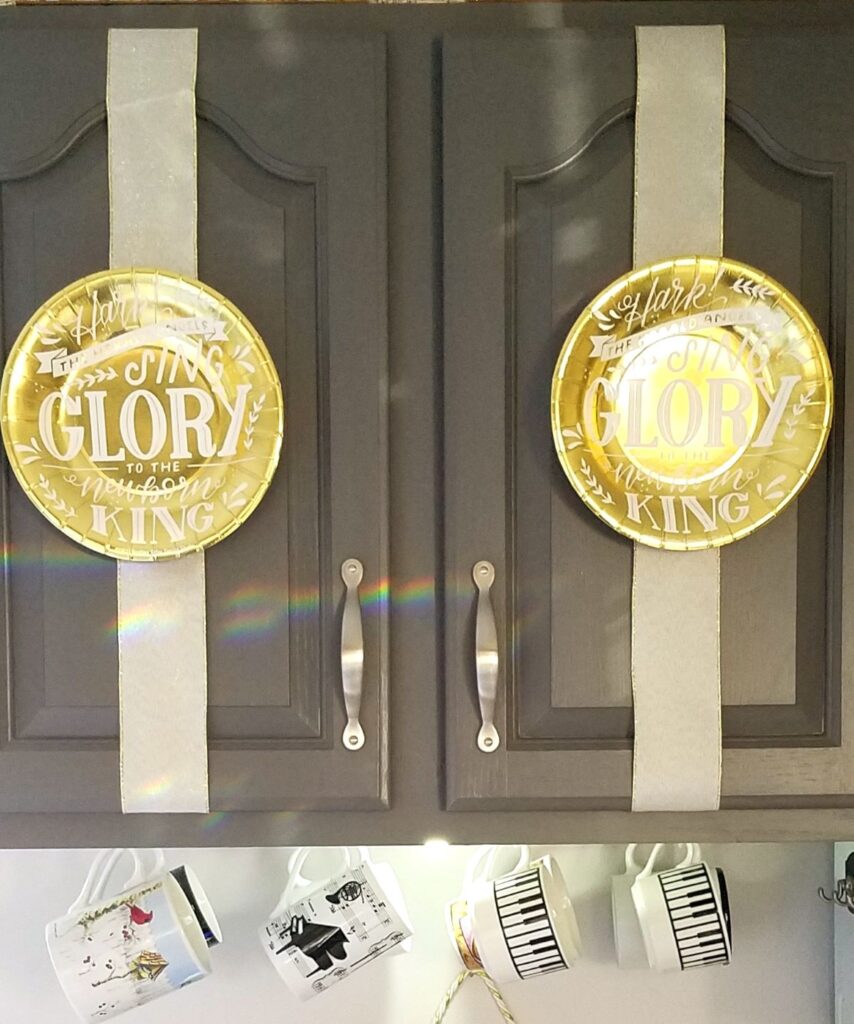 I'm so pleased with how it all turned out! I hope this inspires you in your own creative decorating.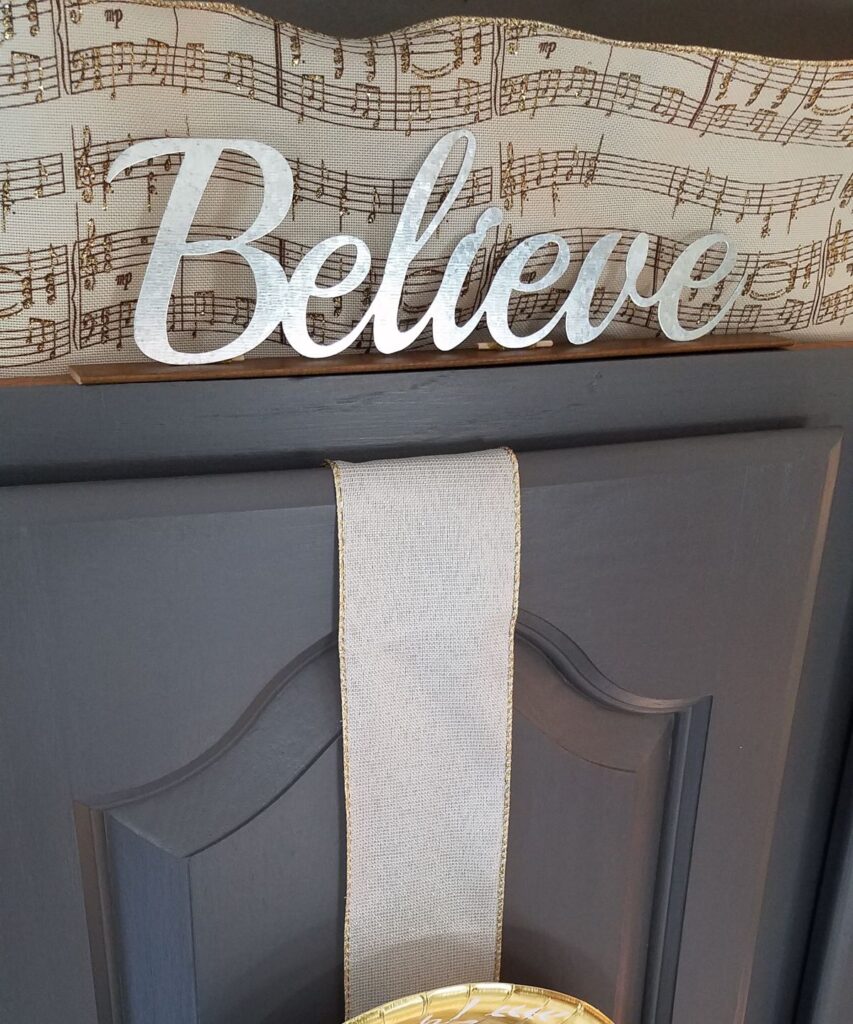 More Details
If you would like to see how I made the JOY sign, here are those details.
To find rustic Angel decor, I recommend looking on Etsy.
I enjoy decorating with Paper Plates, can you tell?
I found the metal words at the Dollar Tree!
I have had the music note ribbon for a long time. I think I found it at Sam's Club years ago. You can find a variety of music note ribbon here.
Have a Merry Christmas!