Storage Chest Cloth Cover
Introduction
I have a large cedar storage chest that I use for a coffee table in our downstairs TV area. I had bought it for $30. A long time ago I stripped the cracking finish off, and put some new coats of glossy polyurethane on it. Since it is in the kids' area, it often gets food and drink set on it. I tried to keep it covered with a blanket to protect it, but the glossiness combined with the kids caused it to slip off. Usually it looked like this:
Before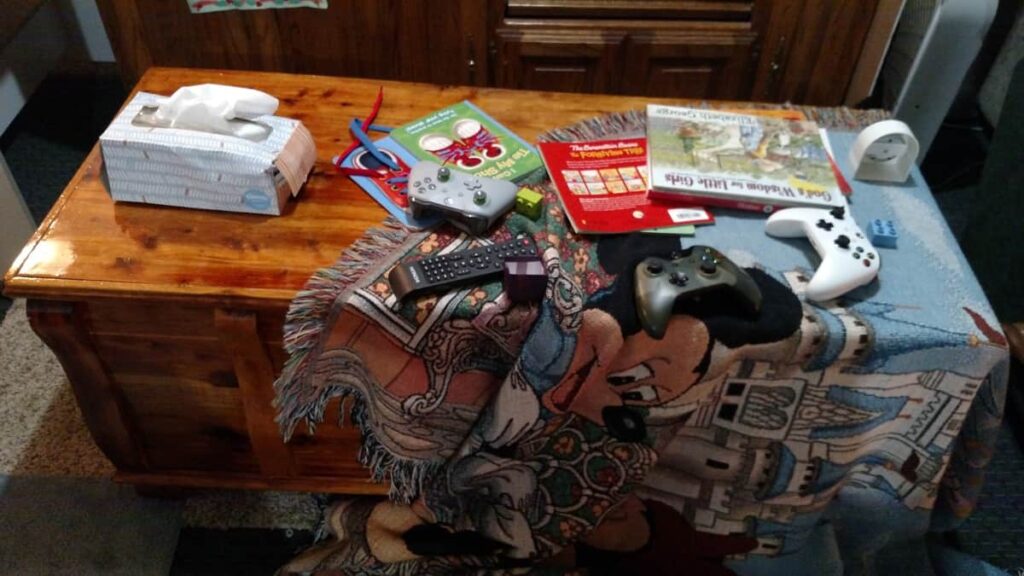 (*This post may contain affiliate links. By purchasing anything from these links, I may receive a small commission at no cost to you. More information is available on my Disclosure page.)
I decided to sew a slipcover for my storage chest. For a long time I didn't know what fabric to use. Then I realized that I had an extra cream colored Ikea curtain that was about the right size!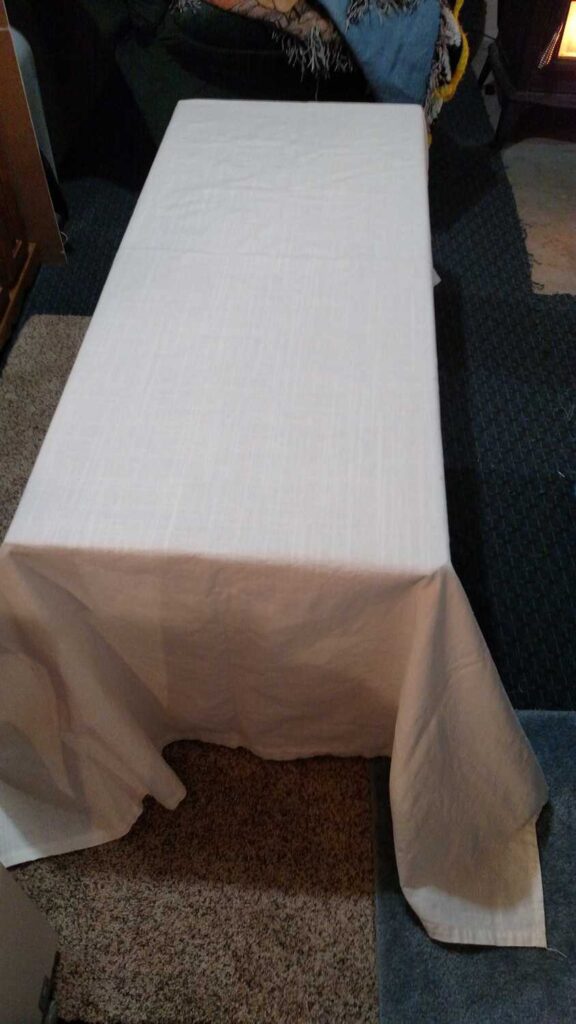 All that I needed to do was a little pinning, cutting, and sewing. I pinned the corners like so, with the curtain draped in place over the chest.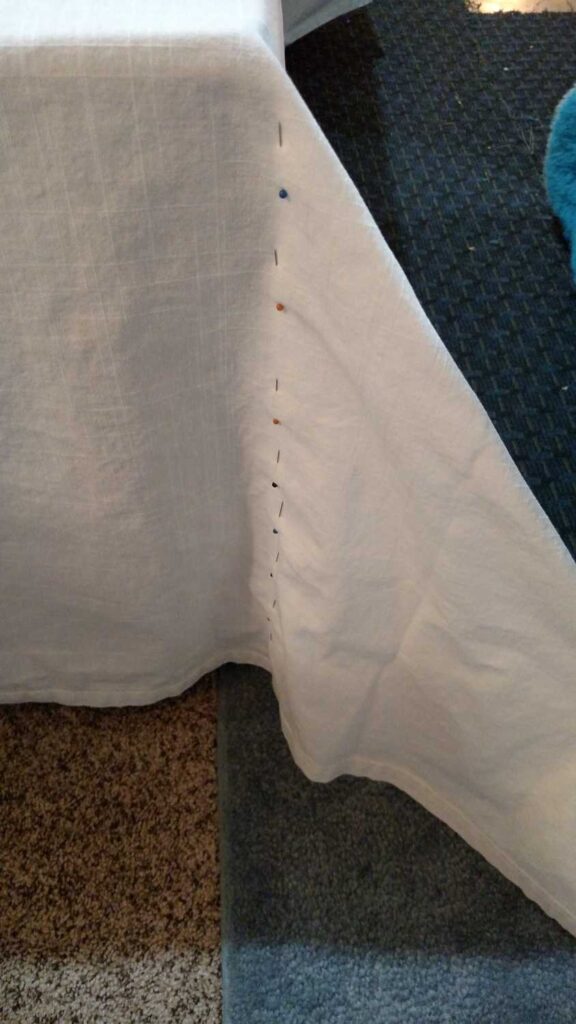 Here is a view from the top with the corner pinned: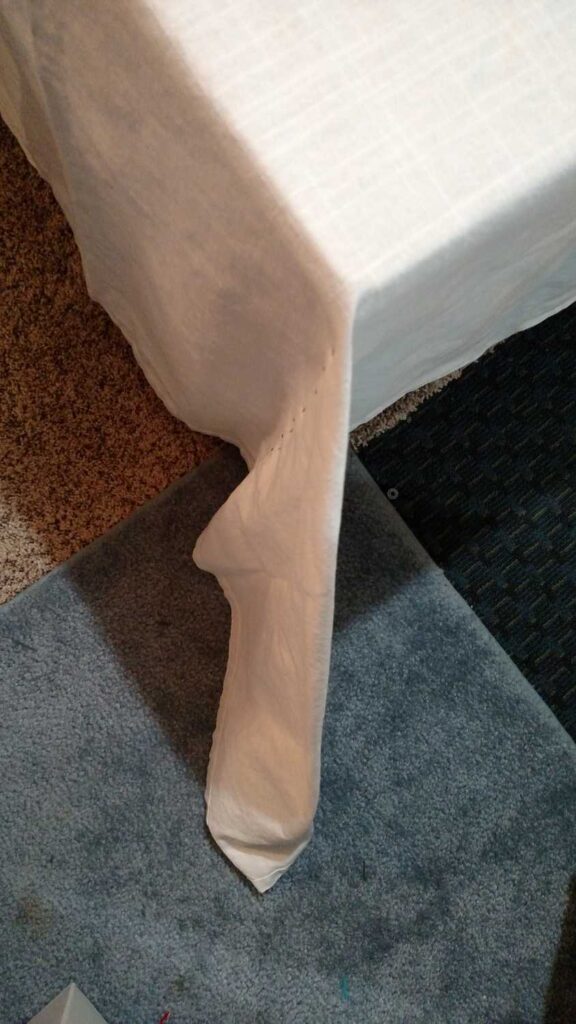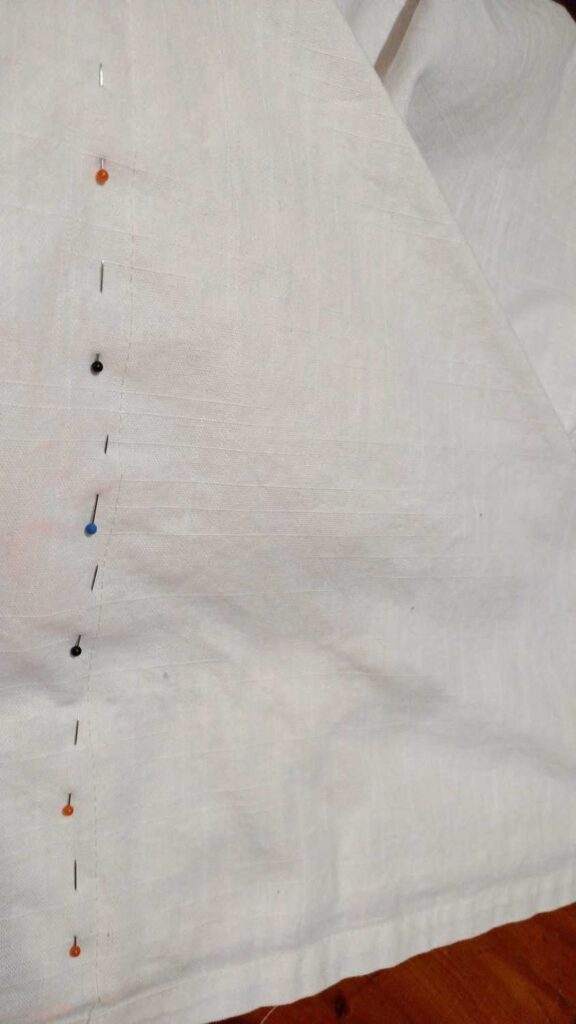 I sewed the seam first, then took the pins out, and cut the excess off of the corners.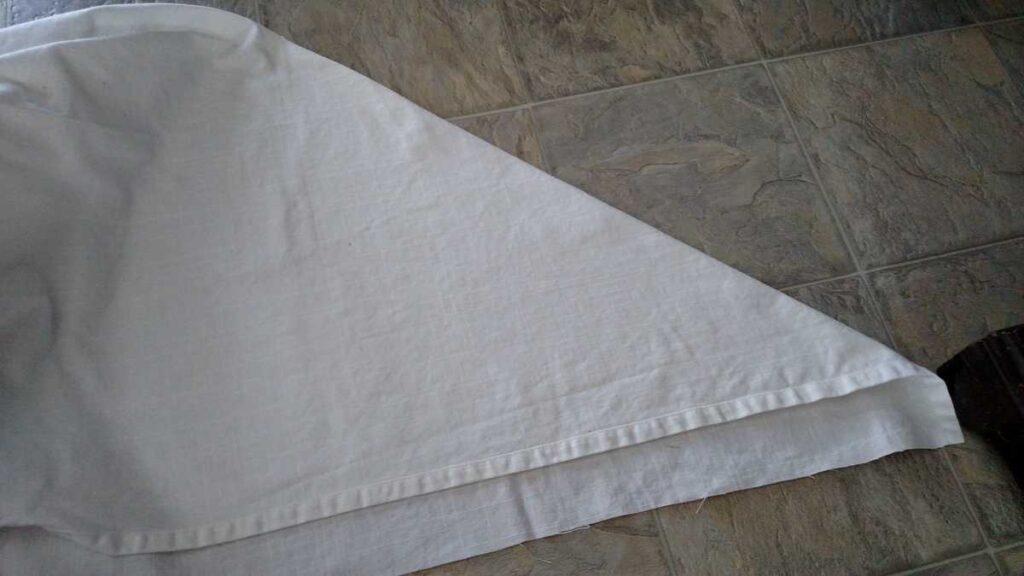 I sewed it for a loose fit. I knew it would be easy to sew next to the original seam for a tighter fit. But the loose fit was perfect for my goal– a cover that would not slide off all of the time! The looser fit also accommodated the handles on the ends of the chest.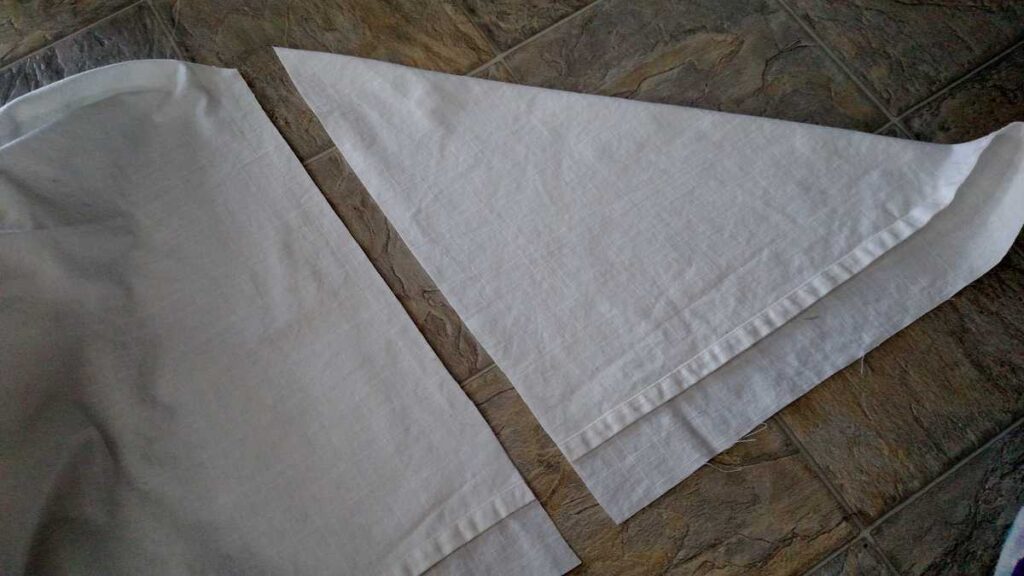 I did sew a second seam to reinforce it.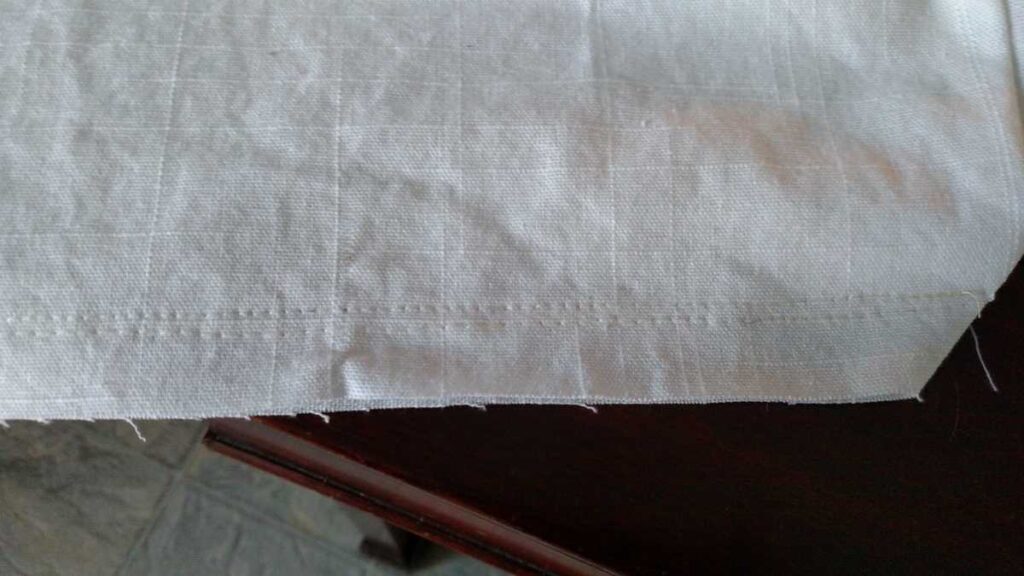 Here is what my cedar storage chest looks like with nothing on it:
Before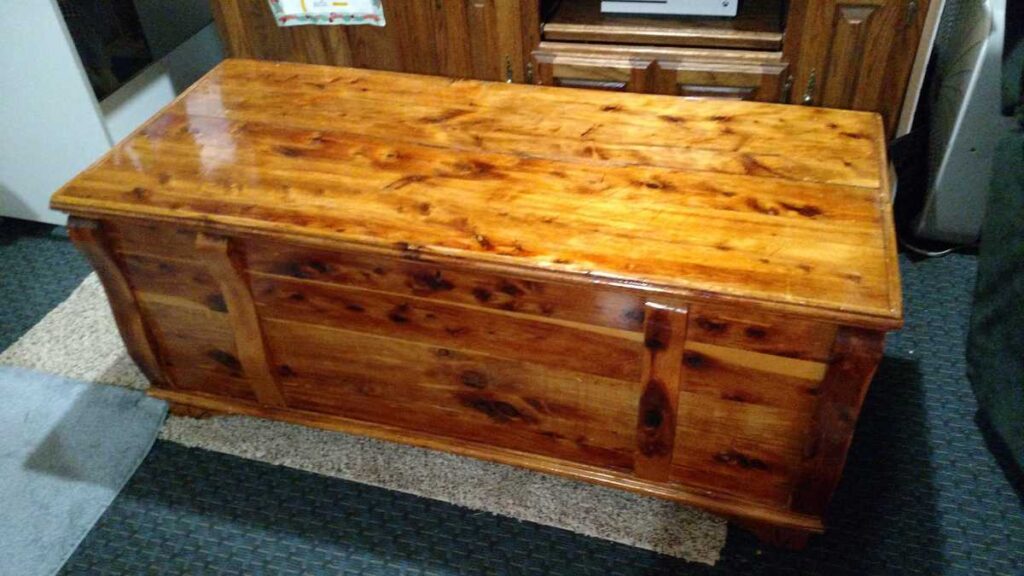 And here it is with its new cover! The curtain was such a perfect size for this project! I think that I only had to cut off and then re-hem just one of the shorter ends.
AFTER!!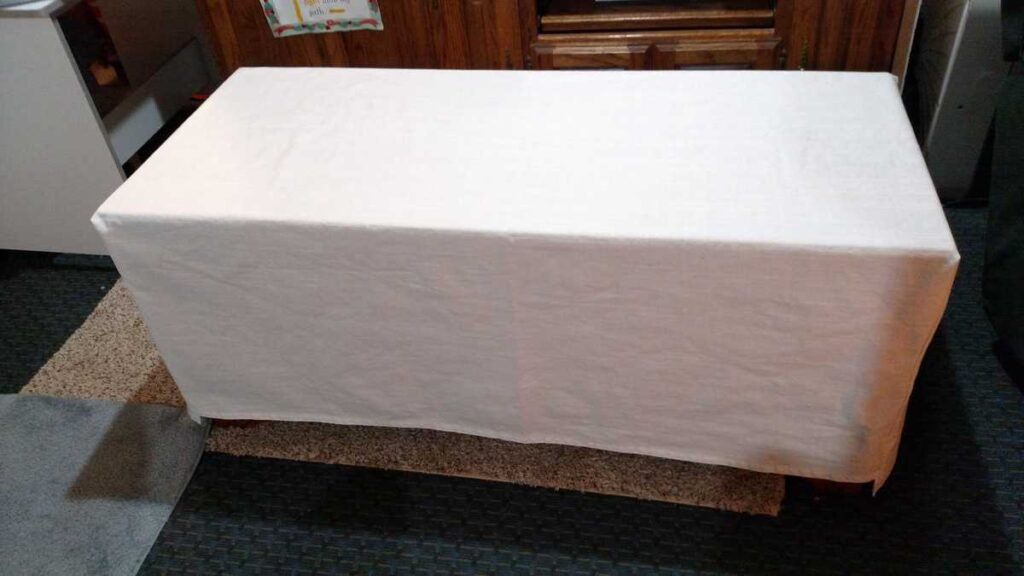 If you're wondering how the cream color is holding up to kids– well, I've already washed it after a dried on spill that I didn't find right away. It came out with no problem.
AFTER!!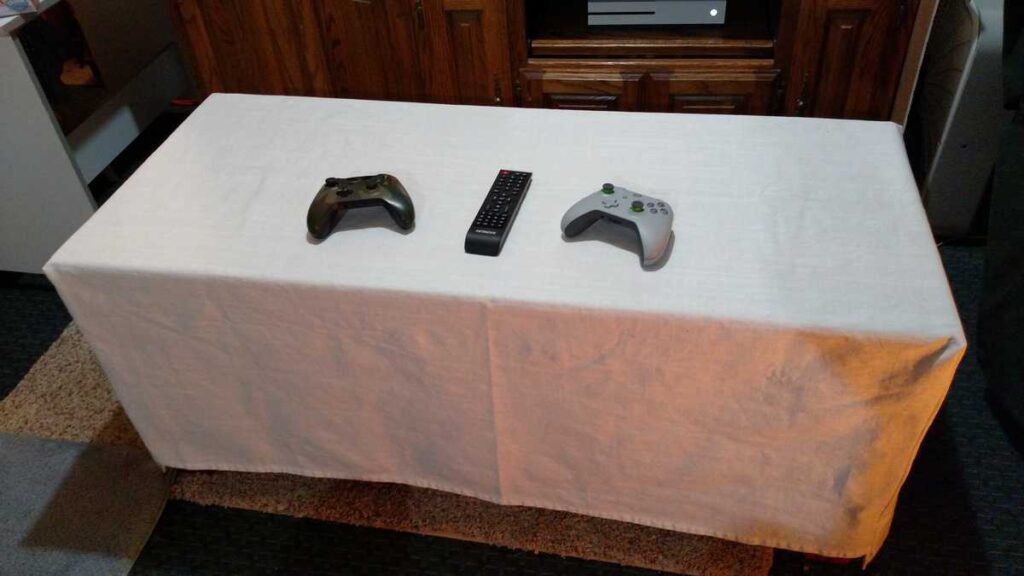 I am so happy with the results. This cover does not even think about sliding off!
SaveSave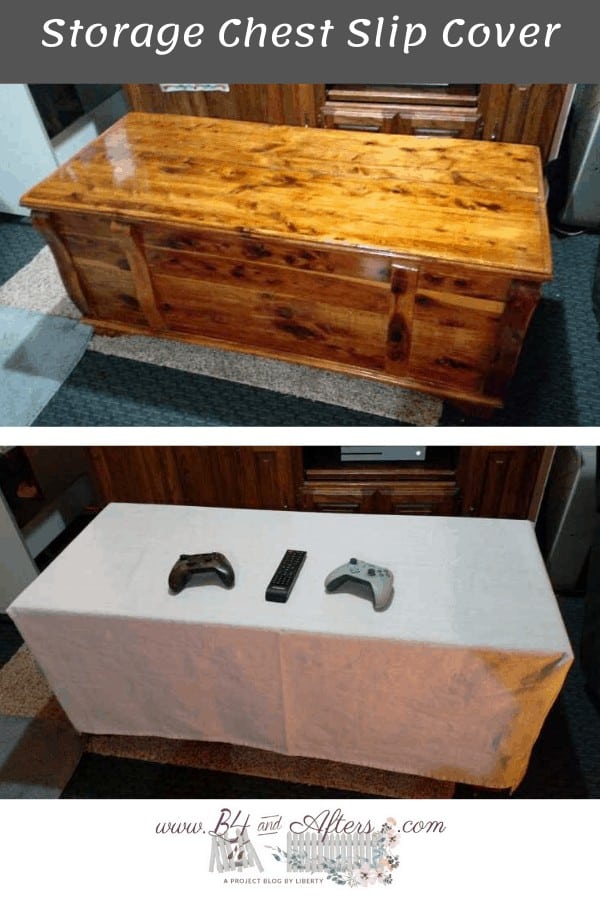 SaveSave
SaveSave
SaveSave
SaveSave
SaveSave
SaveSave