Saturday Snippets #2
*This post may contain affiliate links to websites such as Amazon. By purchasing anything from these links, I may receive a small commission at no extra cost to you. More information is available on my Disclosure page. I appreciate your support!
Welcome to Saturday Snippets #2!
Around twice a month on Saturdays I am quickly showing you several projects that I have tried. Other people have already given the instructions, so I will link you over to theirs.
My goal is to share links to recipes and Pinterest ideas that I have tried, and then to let you know how it worked out for me when I tried it. It might be a success, or it might be a flop. Perhaps you would like to know if I have tried something in particular? Let me know! If I haven't tried it yet, maybe I will, and then I can let you know how it went.
And so, in no particular order…. (links to original posts in titles)
(*This post may contain affiliate links. By purchasing anything from these links, I may receive a small commission at no cost to you. More information is available on my Disclosure page.)
Four years ago, I started making family yearbooks with photos that my husband and I, and sometimes other family members have taken throughout the year. We currently have nearly 30,000 digital photos. If something ever happened to them– I wanted the physical printed photos as a backup!
Using the instructions in the link above as a guide, I make my books to suit me. It is a huge time investment to sort through which photos I want to use, and then assemble them into a book.
What I love about this method, is that I can work offline. Blurb* allows me to download their Free software, create my book, and then upload my book and purchase it from their site. Working offline means that you don't need to use up data on your internet connection. It has saved me a lot of aggravation.
One of my big motivations and another thing that I love, is that then I can purchase another book to send to the grandparents who live about 1,000 miles away.
They have sales often, from 25-40% off, making their books very affordable. The last book that I made was an 8×10, and had 294 pages. I used 947 pictures, and it cost me less than $70 with a 40% off discount.
If you use this link, you can get $15 off of your first purchase of at least $30.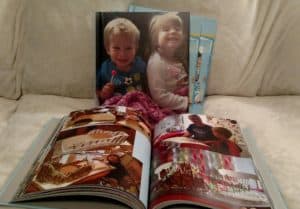 I am very grateful to have learned about this method of making photo books! To see more of the Roller Coaster Cake pictured above, click here.
I have made this recipe three times recently. I was hoping to recreate one of my favorite dishes from a local Italian restaurant that went out of business. I first tried the stromboli with regular pizza crust, not thin. I assure you that I prefer the thin crust with this homemade version, even though the restaurant version that I had was not with a thin crust. I used toppings that I liked, not making the recipe exactly as directed.
This is the thick crust– not the one that I prefer.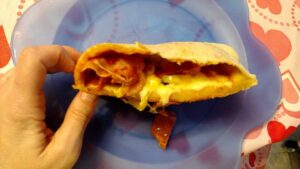 Ok, so this is a pin that I saw and pinned, thinking that it would be a pretty way to store ribbon. I started to do it, and do you know what I realized? I realized that if I wrapped ribbon around a flat stick, that it would put creases in my ribbon. Since I have no desire to iron ribbon when I want to use it, I decided to leave my ribbon where it is… in those old floppy disk cases. Remember those?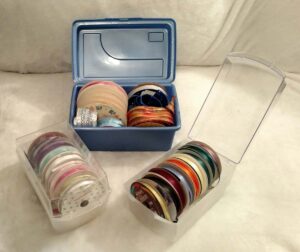 To see other posts in the Snippets series, click here.
SaveSave
SaveSaveSaveSave
SaveSave
SaveSave
SaveSave
SaveSave