Blog Birthday- Blog-versary– whatever you call it– it has been one year today for B4 and Afters! Wow! I have learned sooo many things this past year. I want to tell you a little bit about it all and give you a recap.
First– if you are reading this post– I am sooo thankful for you! If you are just passing through, or if you signed up to get my emails delivered to your email inbox– I am glad that you are here! I hope that this blog has been an inspiration and a help to you. If it has, I would love to hear about it!
Secondly, I had thought about having a blog for a long time. I had read posts about how to start one for probably at least a year. I enjoy reading other people's blogs; and I wanted to share my ideas, too. I am thankful for the opportunity to share and be a help to others on this blog.
Thirdly, I had No Idea what I was getting into! I think perhaps 99% of bloggers will tell you that! I had no idea what a staging area was for my site. So I just started putting it all together while it was live. (At least I wasn't trying to promote it yet…) I had no idea how to make nice Pinterest graphics. (I'm still working on that.)
Fourth, I have learned a ton. I have really enjoyed the learning experience. I have enjoyed learning how to use Canva to make my Pinterest graphics. I have enjoyed learning about WordPress, and all of the plugins and widgets that go along with it.
Fifth, I have a lot more to learn, and a long way to go still. I recognize that there are still a LOT more things that I need to learn to make my site better. I need to learn how to use my camera more efficiently so that my pictures turn out better. I need to work more on promoting affiliates. I already mentioned that I need to learn more about graphic design. The struggle will always be– do I work on a project, or do I work on the blog (which has become another project!)? My time is limited, so I will continue to learn a little at a time as I proceed ahead.
Sixth, I have SOOO many more projects and ideas to tell you about! Remember, I am a project person. So I have pictures and ideas from past years that I still need to write about. Meanwhile, I am working on current projects that also need written about… So don't ever worry about my running out of projects to tell you about— I don't think it will ever happen!
If you are new to my blog, you probably did not see my early logo….. Well…. here goes….
Logo Before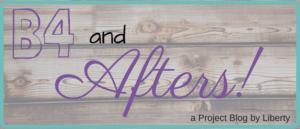 (*This post may contain affiliate links. By purchasing anything from these links, I may receive a small commission at no extra cost to you. More information is available on my Disclosure page.)
And this is the logo that I used for my emails….

Awful, huh? I finally decided to splurge and pay someone else to make a logo for me. I am usually a decisive person, but choosing colors and fonts was a little bit daunting. Of course you've seen my current logo, which I am very happy with (and I hope you like it, too!). Oh, what a big difference that made!
Logo After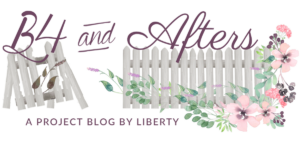 It was after I got my new logo, that I was able to work better on my Pinterest graphics. And that was partly the reason that I had decided to go ahead with it, because I knew that it would help to have something to work with when creating graphics. *I could still really use some one-on-one hands on training from an expert who could help me create better templates.*
I've created my own logo alteration, by adding the www. and .com, to put on my Pinterest pins.

I've made a little bit of progress making graphics. Here is an earlier version, with an updated version.


I knew that having a blog meant that I would have to be active on Social Media, so I started an Instagram account. I started a Facebook page for the blog, and became active again on my personal account after a two and a half year break. I converted my Pinterest account to a business account.
I started using Mailchimp, and learned how to automate emails of new blog posts. I also learned how to automate new posts to my Facebook page. Automation means time saving, and I LOVE saving time!
I've been able to create some of my own free printables. Aren't free printables fun?? I've enjoyed getting them from other bloggers.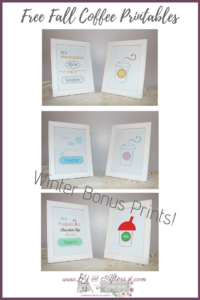 Timeline
Let me give you a little timeline. About 8 months after I had started my blog, is when I finally had my new logo and profile picture.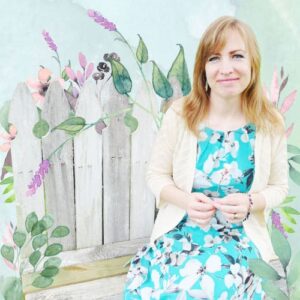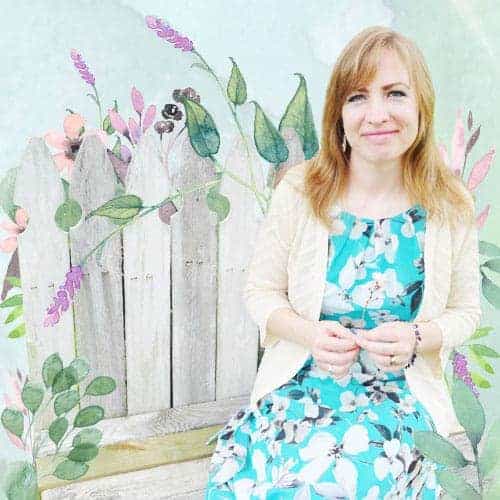 Nine months after I started my blog, is when another blogger first featured one of my posts on their blog. Oh, I was soooo excited! This was in part due to me reaching out and spending more time at Link Parties like Best of the Weekend, to try to get my posts seen by more people.
And in the past three months, my posts have been featured FIFTEEN more times by various bloggers! Each time it is Such an Encouragement!!
One month ago I became a co-host for Best of the Weekend. I am very thankful to be chosen for this position, and I am so glad to be part of this group of bloggers. Again, it is another learning experience– another step in the Blogging World.
Top Posts
Here are my top 5 blog posts this past year.
5. Kitchen Refrigerator Surround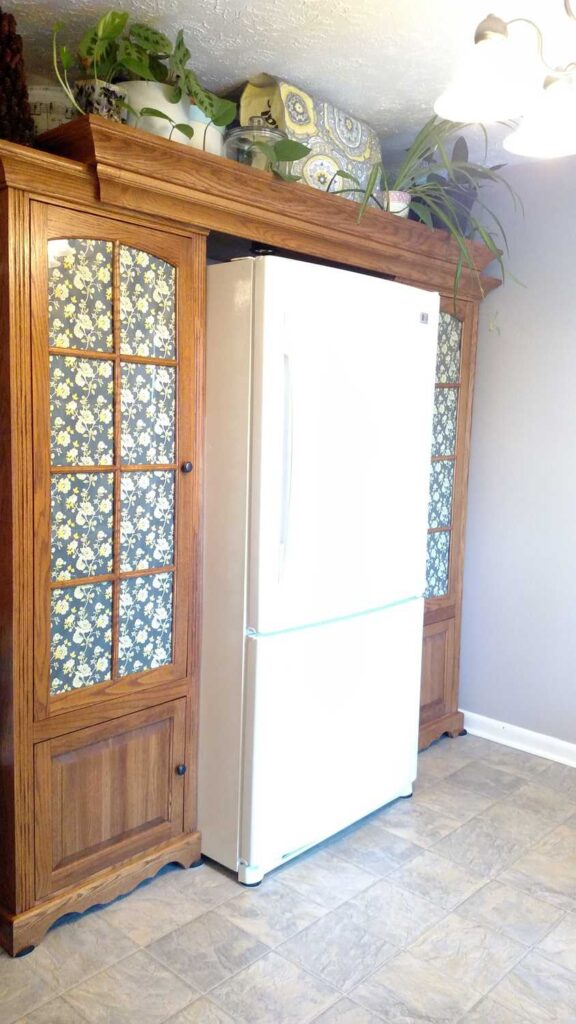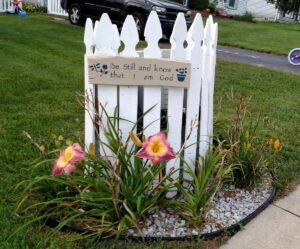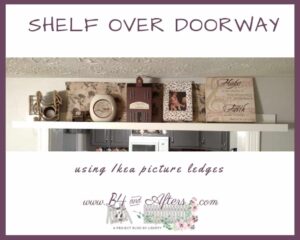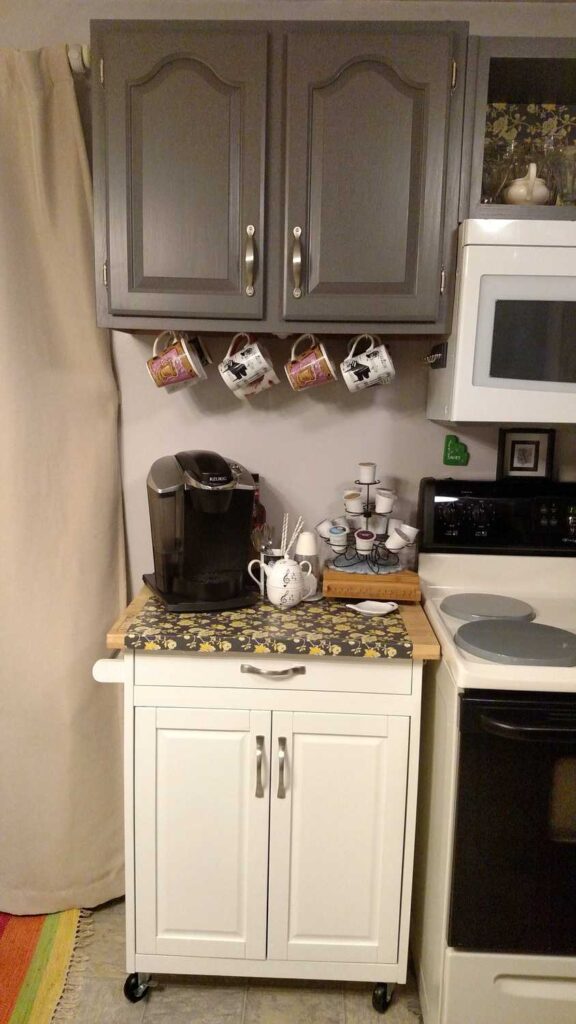 And the most viewed post— Painting My Kitchen Cabinets Gray!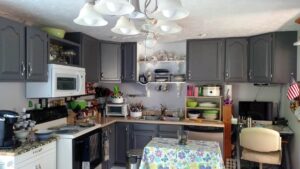 ---
So here we are. One year old. I want to say Thank You one more time to those who are reading my blog. I smile when I think of you.
I hope that you have enjoyed this recap of the past year!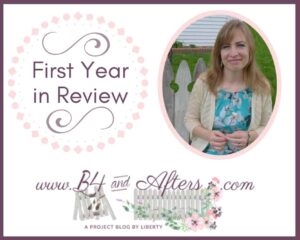 P.S. I have to mention that I purchased my "child theme" from Restored 316 Designs. They have given me amazing technical support throughout the entire process of setting up and having a blog. I did not have any blogging friends when I started, and I think that if I had not gone with Restored 316, that I would have been very discouraged early on. I highly recommend them!!
(I also get great support from my web domain host, BlueHost, but Restored 316 are the people who have answered every email question about every little detail the entire way.)