Fixing Broken Christmas Lights
Okay, I just have to share this with you. Remember those Christmas lights I put around my basement pole?
BEFORE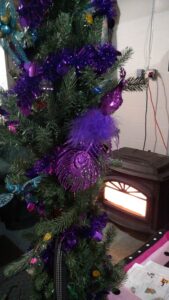 (*This post may contain affiliate links. By purchasing anything from these links, I may receive a small commission at no cost to you. More information is available on my Disclosure page.)
I broke them. The brand new light strand that I bought just for that project was broken. It has extra plugs on it like an extension cord.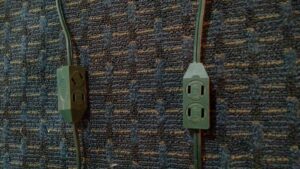 I plugged in and turned on our shop vacuum to vacuum up the leaves on the basement floor. And I blew out the string of lights. I was so disappointed! I didn't like to think of taking the garland off, the lights off, and having to buy new lights and redo it all. So I sent a text to someone telling them my mistake. And guess what?! They knew how to fix it! I never knew this! Am I the only one that didn't know? Do you already know how to fix a blown out strand of Christmas lights? Here's the secret!
Look closely at the plug: Zoom in if you need to…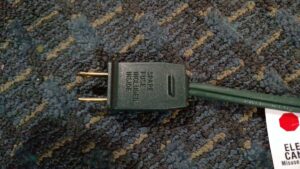 There's a spare fuse inside the plug! It says so right on the plug: "Spare Fuse Included Inside." And if not, it is still very likely that there is an extra fuse in the box the lights came in, with the extra light bulbs.
Turn the plug over, and slide open the little door. Use a screwdriver if necessary.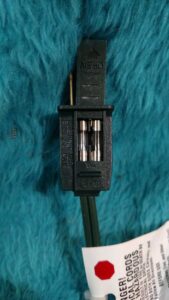 And right there is the extra fuse! It fell right out! I used my bent awl (I bent it on accident one time…) to pop out the burnt out fuse.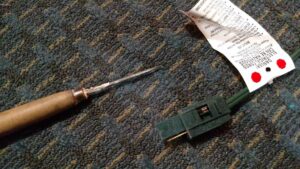 The new fuse was easy to pop in, and in a flash my new Christmas lights were working again! They do help brighten a basement with only one tiny window. I'm so glad that I happened to text the right person who knew how to fix my problem : ). Hurray!
AFTER!!