Accent Tile and Patching the Wall
I decided to extend the accent tile along the wall above my kitchen counters.
Before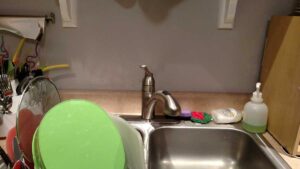 (*This post may contain affiliate links. By purchasing anything from these links, I may receive a small commission at no cost to you. More information is available on my Disclosure page.)
That was the wall behind my counter before I had applied any accent tile stickers. I wasn't planning to do a backsplash, but someone gave me their leftover tile stickers. There were just enough to put up on the section behind my sink. I had utensil holders and a shelf there at the time, so that hid the fact that it wasn't running all along the wall.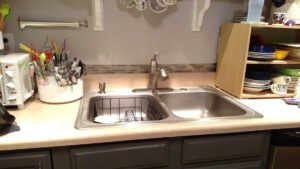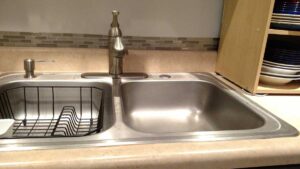 I thought that for free, it was a pretty nice improvement!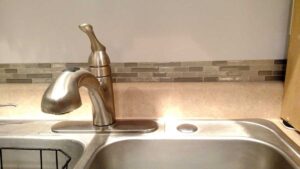 Everyone that came over didn't know they were just stickers until I told them.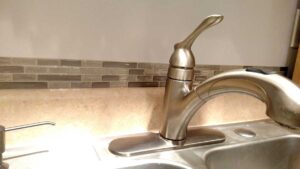 AFTER!!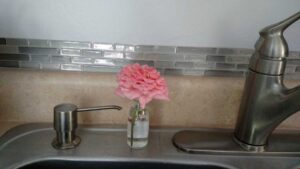 Then I decided that I wanted to remove that shelf off of the counter to the right. I'm going to look for shelves to attach to the wall instead. And after I moved the shelf, I realized that I needed to repair the holes in the wall that were left when we moved the cabinets to the ceiling.
Holes Before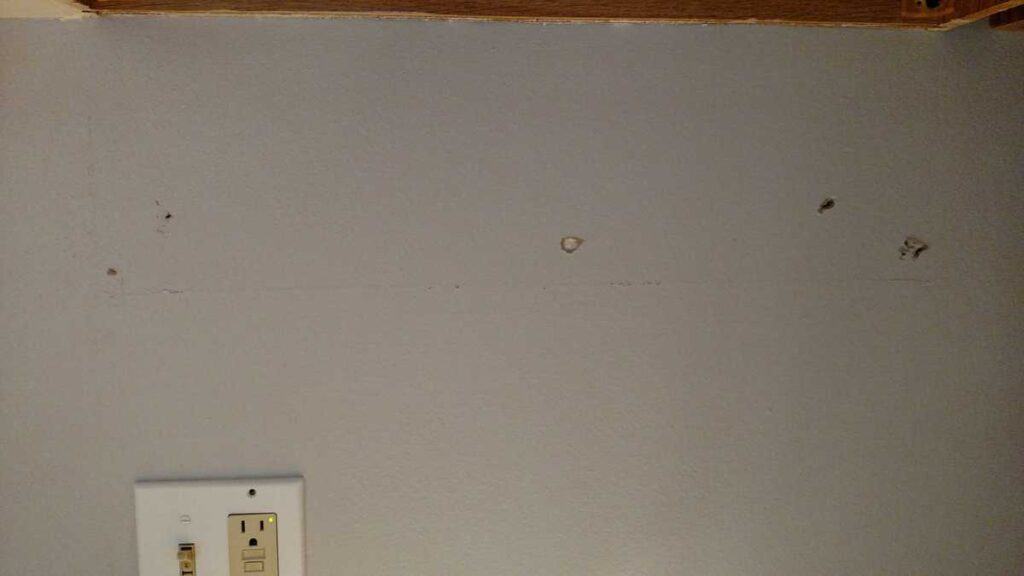 First I sanded the wall with my little sanding block. I had some lite spackling paste* that I applied with an extra large craft stick. It worked better than the blue spatula thing this time. The spackling paste is very easy to use. I let it dry, then applied some more, let it dry, and then sanded the wall again.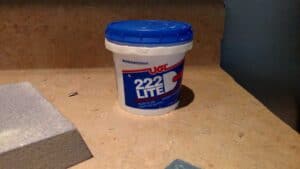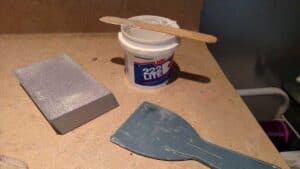 Like I said, I had used someone else's leftover stickers for behind the sink, and I had left it that way for a long time. Now I was ready to extend it along the countertop. But I don't recommend doing it that way– you can tell there is a seam where I added on. And I don't think I got the same lot for color and pattern matching. Oh well. It's close enough and good enough until I decide to do something altogether different in a few years!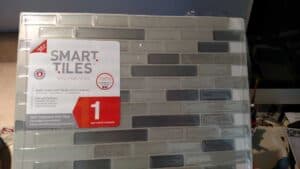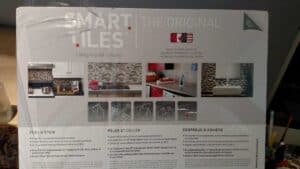 I repainted the wall after sanding, and now you can't tell that the holes were ever there. I also applied the peel and stick tile stickers according to the directions and extended it until my countertop ends.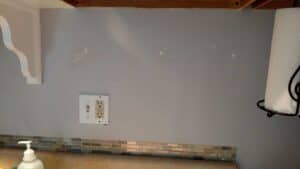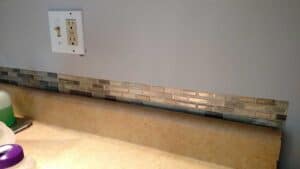 AFTER!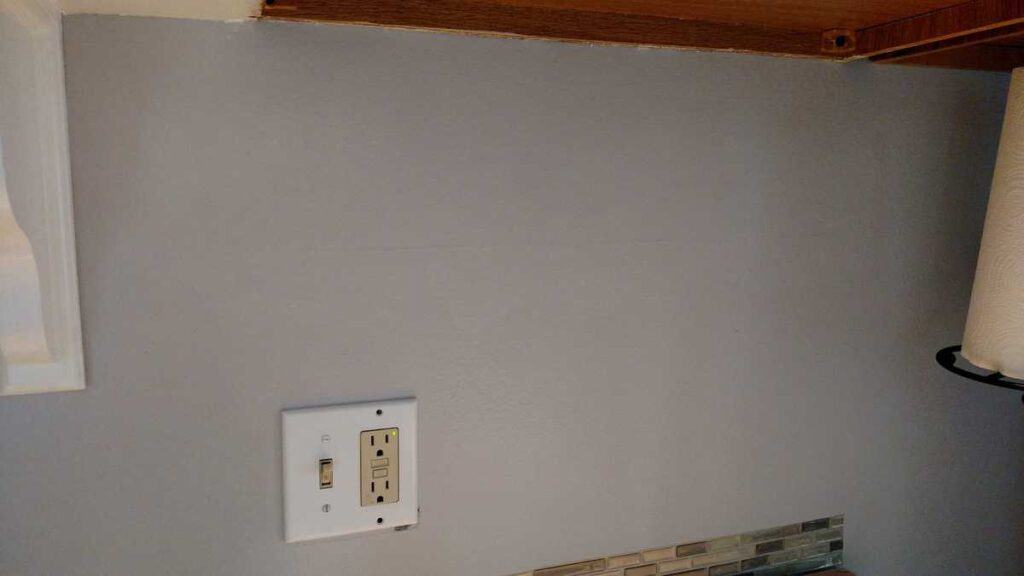 But there was one more thing bothering me…. that lightswitch/outlet cover…. You'll find how I fixed that here.
SaveSaveSaveSave
SaveSave
SaveSave